It's the 16th day of the Drinks by the Dram's Whisky Advent Calendar. Behind today's door you will find a marvellous maritime malt from independent bottler Douglas Laing.
It's tempting, especially at Christmas, to see whisky as an after-dinner drink. You know the sort of thing: curl up by the fire, ask your faithful spaniel to bring your slippers (thank you, Waffles), put on a smoking jacket, light up the old pipe and settle down with a dram. Or perhaps that's just me. But if you're saving your whisky for after dinner then you are missing out because Scotland's finest spirit goes superbly with food.
Richer sherried malts can be great with puddings especially dark chocolate. But probably my best whisky and food experience was at a seafood shack on Skye slurping down scallops with a glass of the local whisky (alright, it was Talisker.) Peated whiskies go brilliantly with all kinds of fish (especially the smoked kind), crustacea and molluscs. Which brings me neatly on to today's whisky. The name is a clue to the perfect way to serve it…
It's Rock Oyster.
It's a blended malt from one of Scotland's top independent bottlers, Douglas Laing & Co. The company specialises in rare and unusual Scotch whiskies such as the first ever commercial release from the North British grain distillery. Called the Incorporation Edition, it was distilled in 1960 and was launched earlier this year for £1,700 a bottle. Alongside such fancy pants bottlings, Douglas Laing does some more everyday whiskies such as the Remarkable Regional Malts range which includes Rock Oyster. To tell us more we spoke to Chris Leggat, CEO of the company.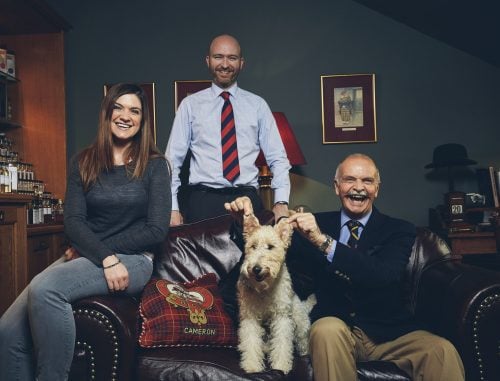 Say hello to Chris Leggat! (In between director of whisky Cara Laing and chairman Fred Laing)
Master of Malt: Tell us a bit about Douglas Laing. What sets you apart?
Chris Leggat: Douglas Laing & Co is a family Scotch Whisky business, we were established exactly 70 years ago in 1948. We have built upon our history and heritage, and spirit and wood sourcing is at the core of what we do, allowing us to release some phenomenal malts. Our Remarkable Regional Malts range is a unique proposition: a range of regional Malt Scotch whiskies that offer the ultimate taste of each of the distilling regions of Scotland. The range began with Big Peat, a marriage of only Islay single malts, back in 2009, and since then we've added Scallywag (Speyside), Timorous Beastie (Highlands), Rock Oyster (Islands), The Epicurean (Lowlands) and, most recently, The Gauldrons from Campbeltown. The Remarkable Regional Malts are seriously good whiskies in fun packaging, all bottled at high alcohol strength and without colouring or chill-filtration.
MoM: When and why did you release Rock Oyster?
CL: We launched Rock Oyster back in January 2015 as a means of offering the Scotch whisky enthusiast a definitively delicious taste of Scotland's whisky-producing islands – namely Islay, Arran, Jura and Orkney. The recipe includes some of our favourite maritime malts and the resulting spirit is packed with salty, peppery, smoky and sweet sensations… a true oceanic malt. The name can be a challenge; those who don't enjoy an oyster may go for a Big Peat instead!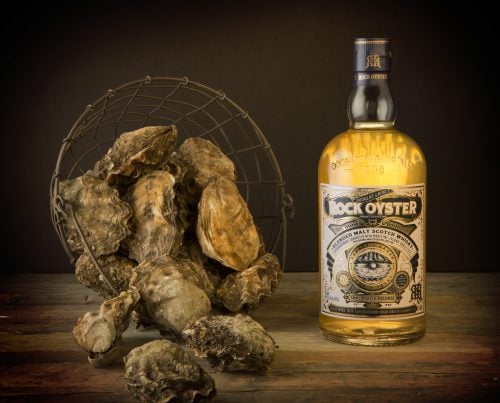 Rock Oyster, with some oysters!
MoM: Give us some ideas or serving suggestions for how Rock Oyster could be enjoyed…
CL: Rather surprisingly, we highly recommend creating a "Bloody Joseph" with Rock Oyster. The Bloody Joseph combines a large dram of Rock Oyster with a good quality tomato juice, Worcestershire sauce, a squeeze of lemon juice and Tabasco, plus seasoning to taste. This simple creation truly is a savoury sensation! For those who love their shellfish, Rock Oyster and its maritime qualities work really well with shellfish and specifically oysters… as an alternative a Rock Oyster mist over some freshly prized oysters works beautifully well!
MoM: Tell us a bit about your role at the company.
CL: My role as CEO at Douglas Laing & Co is somewhat varied, to say the least! I work closely across all functions of the business. I am ultimately creating and implementing the short, medium and long term strategy of the business which involves leading, guiding and evaluating the team and brands but ultimately building strong foundations to allow the business to grow and flourish and realise its true potential. I'm heavily involved in the production, marketing and customer service functions too, so my day can start off with discussions about cask selection, and quickly progress into signing off packaging, proposing ideas to marketing or leading a tasting for visitors to our head office. It's a family business and we all muck in and roll the sleeves up when required, it's great fun and certainly the best Scotch whisky business in Scotland. Working alongside my wife, Cara, our director of whisky, and my father-in-law, Fred Laing (chairman), is great too as they bring great knowledge, passion and experience to the party.
MoM: What trends and developments do you think we'll see in the whisky industry in 2019?
CL: Innovation is at the heart of what we do and you'll see more from us. We've been working on some exciting projects the last few years so 2019 should see some new developments come to market. Overall as a category I think we'll see further developments by certain international markets converging on health/calorie labelling which will give the Scotch category something to consider. It looks like there could be some movement in wood types, too.
It all sounds very exciting. Thank you for taking the time to talk to us Chris. Now let's crack open that oyster…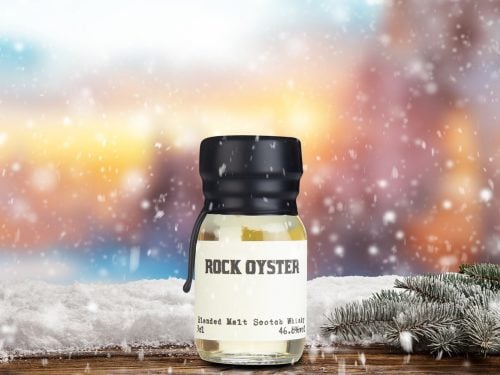 Rock Oyster
Nose: Totally coastal, sea air, windswept beaches, and seaweed, with some wood smoke.
Palate: Saline, black pepper and bonfires with cereal notes and a hint of vanilla.
Finish: Salty with some peppery warmth.