Time to wind down the week with another delicious dram as we open door number four of the Drinks by the Dram Whisky Advent Calendar. Today, we have a delightfully sherried single malt…
We're a sixth of the way through our calendar already! As always, the first week of advent is whizzing by. Today we have Darkness, a delicious sherried single malt and not the guys we hear every year blaring through the radio at a rather high pitch… Anyway, back to the whisky,  Darkness seems an apt inclusion this time of year, as daylight continues to lose ground as we head toward the winter solstice, and of course, Christmas, because this whisky boasts such an array of warming festive flavours. 
For those of you familiar with Darkness you may remember that it began life as a range of quality limited edition whiskies. Darkness 8 Year Old builds upon this quality, delivering a fantastically dark coloured, unapologetic sherried single malt, which, best of all, is a permanent expression. That rich sherry character is the result of octave sherry casks, which as their name suggests are an eighth of the size of a regular-sized cask.
We spoke to Darkness' brand manager Jen Ghosh so she could explain more. 
Master of Malt: Where does the name Darkness come from? 
Jen Ghosh: The connotation of a whisky's colour is a well-versed conversation. For some whiskies, darkness can be deceptive (thanks to the SWA sanctioned use of e150 caramel colouring) whilst truth can be found in the darkness of others. Our Darkness is a high definition sherried single malt; it's non-chill filtered and a deep, rich, dark natural colour that is truly worthy of its name. 
MoM: Tell us why Darkness focuses on Octave Sherry casks. 
JG: Darkness has a long history, an obsession almost, of experimentation with octave cask maturation. Maturing in these smaller vessels meant more wood contact but also more evaporation and losses but we discovered the resulting intensity of flavour a fair trade-off for sacrificing 8% to the angel's share. We believe there's an unrivalled depth and richness to savour here that can only be achieved by the alchemy of oxygen and oak that occurs in the octave cask.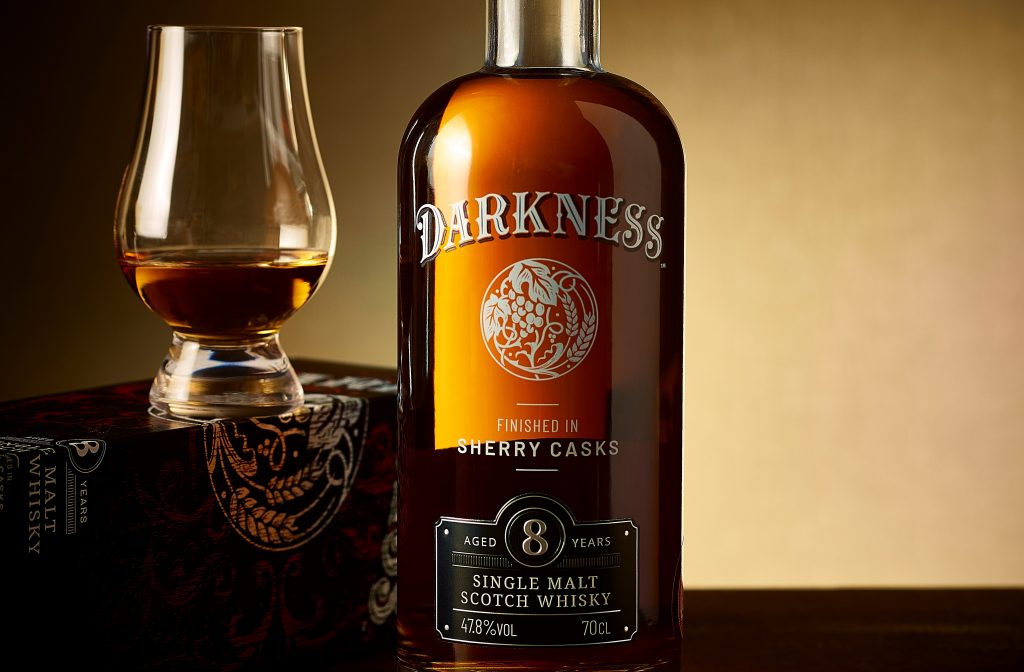 MoM: Darkness used to be limited edition, will we see those types of bottles again? 
JG: Yes, you can see them right now on Master of Malt. We've just released a new collection of limited editions. Some, like our two Ardbegs (one 14, one 24 year old) or our delicious youthful surprise Benriach 6-year-old, were instant sellouts. Every limited release has been carefully selected and achieved all we expected and hoped with the intense period of octave maturation.
MoM: What does 2021 hold for Darkness?
JG: We'll be bringing drinkers on our maturation journey with us through unique tasting experiences, exploring the richness and depth of flavour that only the octave cask can provide. You can expect more limited editions, we've been giving our signature octave cask maturation to some delicious single malts – from the return of our sold-out-success Benriach and new bottlings on the horizon with an Irish single malt, Dalmore and more.
MoM: What's your favourite Christmas song?
JG: Shakin' Stevens is ageing well – Merry Christmas Everyone!
MoM: Santa or Father Christmas? 
JG: Father Christmas brings cosy nights by the fire. Santa screams mess and mayhem. It will depend on how Christmas Eve goes!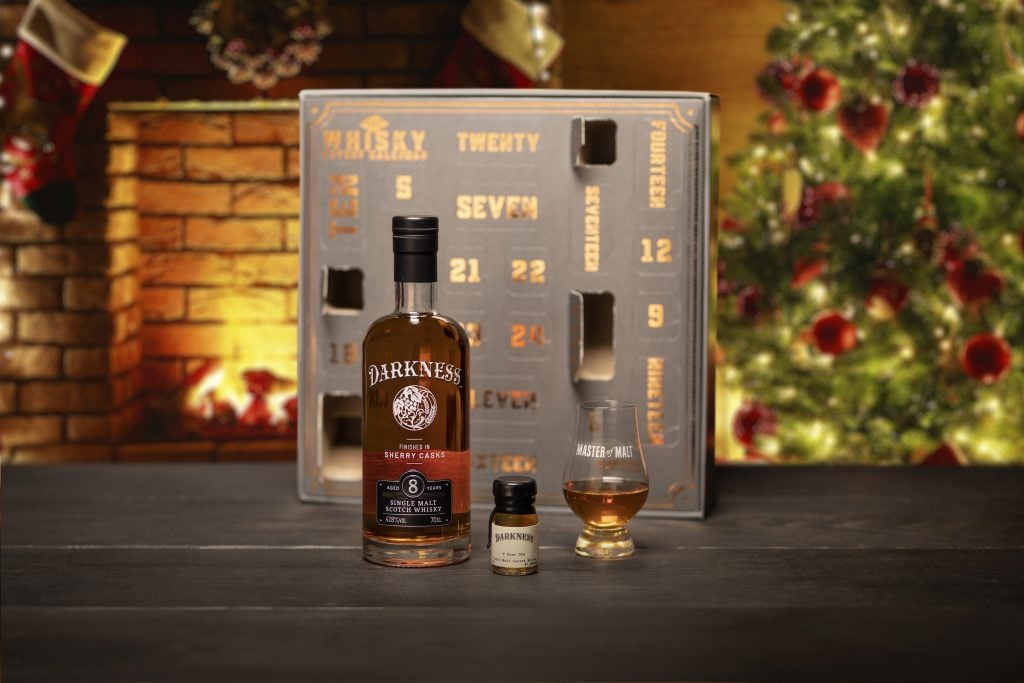 Tasting note from the Chaps at Master of Malt:
Nose: Candied orange peels, chocolate peanuts, cooking spice warmth and some dried cherry.
Palate: Amaretti biscuits, subtly toasty hints, powerful raisin and prune, just a touch of earthy oak lingers.
Finish: Slightly oily with a hint of smoke, though chocolatey hints persist.