Jack Daniel's-maker Brown-Forman lines up a new CEO, World Gin Day hype aplenty, and fizz in space? It can only be The Nightcap!
It's Friday and the world's most eclectic round-up of booze newses is back for another week! We've got a whole host of hot-off-the-press product launches, bar happenings galore and incoming CEOs up our sleeves. But first, let's look back on the week that was…
While we were all recovering from the mega week-and-a-bit of Fèis Ìle 2018, Annie was bar flying-it-up at Artesian as the renowned bar team unveiled a new menu. Then, on Tuesday, she hightailed it over to The Zetter Townhouse to check out its partnership with cocktail maestro Tony Conigliaro… It's a hard life.
On Wednesday, we had a look at your top 10 gins across Master of Malt to make what we think is a cracking list of must-tries ahead of World Gin Day (it's tomorrow, team! Perhaps there's just enough time to sneak in a next-day delivery…). Sticking with a theme, yesterday Adam caught up with Alex Kammerling, who just happens to have released a Kamm & Sons gin! Good timing, right?!

But that's not nearly the half of it. Here's what else went down in the world of drinks this week in The Nightcap…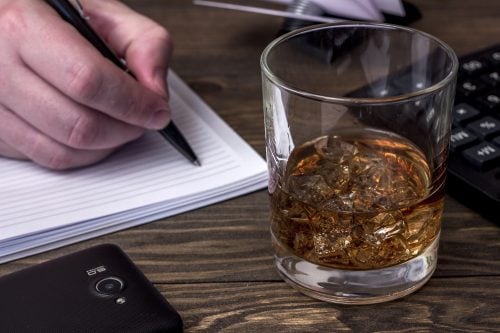 Time to get the calculators out… bourbon could be about to get expensive
EU bourbon tariffs are on
Well, this is disappointing news. Back in April we reported that American whiskey could be caught in the crossfire in a US-China trade war. Now it appears that the fractiousness has spread. Basically the White House has decided to impose tariffs on aluminium and steel imports, and in return the EU, Canada, Mexico and China have said they will retaliate by upping the duties on a whole range of products, including American whiskeys. Tariffs could increase by 25% in a move that could be actioned as soon as July. "This is a measured and proportionate response to the unilateral and illegal decision taken by the United States to impose tariffs on European steel and aluminium exports," said EU head trade honcho Cecilia Malmström. The US's Distilled Spirits Council warned in a letter yesterday that the move would "severely harm producers". "The imposition of tariffs on these products by our major trading partners threatens to seriously impede the export progress that has benefited our sector and created jobs across the country," they write. The most appropriate course of action? Make sure your drinks cabinet is well stocked with any and all whiskey and bourbon provisions. It's every booze fan for themselves.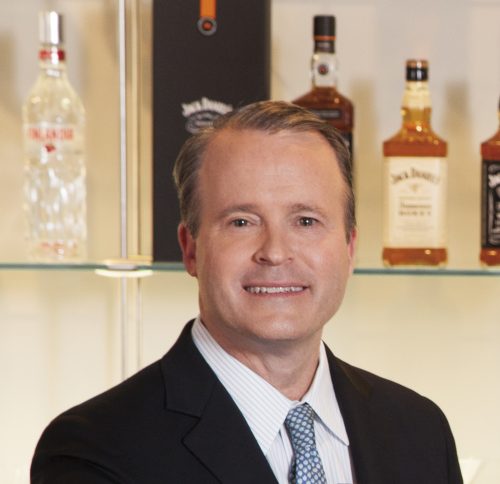 Paul Varga prepares to bid farewell to Brown-Forman
All change at the top for Jack Daniel's-maker Brown-Forman
Sticking with the US for now, and after a whopping 31 years with Jack Daniel's-, Woodford Reserve– and Herradura-maker Brown-Forman, CEO Paul Varga has announced he's hanging up his official dramming glass at the end of the year. Lawson E. Whiting, the current chief operating officer (and 21-year veteran of the company!) will take the reins on 1 January 2019. "It has been a privilege to serve Brown-Forman over the last three decades," Varga said, with chairman of the board, George Garvin Brown IV, adding: "[Paul's] transformation of our portfolio, coupled with his multi-year execution of balanced shareholder-friendly capital deployment, marks his tenure as arguably the most successful CEO in our industry's modern era." He certainly leaves on a high: full-year 2018 sales climbed 8% to US$3.248 billion, doubling the rate of growth over the previous year. Star performers? Jack Daniel's sales were up 6%, Herradura soared 19% and Woodford Reserve posted impressive 22% gains.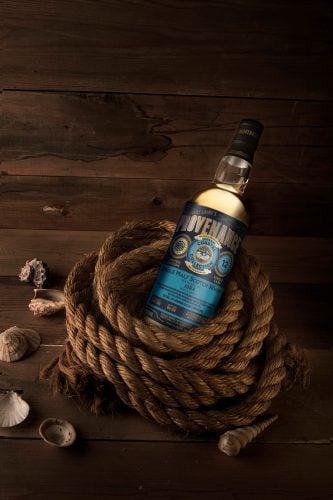 Going coastal
Douglas Laing adds 12yo Jura to Coastal Collection
Family-owned Scotch whisky bottler (and soon to be distillery owner!) has revealed the second of the four single cask bottlings in its Provenance Coastal Collection – and it's a 12-year-old Jura! Matured in a sherry butt and bottled at 48% at natural colour and with no chill-filtration, the expression is said to "pay homage to the seas that surround Scotland" (we agree that they're lovely – Team MoM even took a dip off the coast of Jura just last week!). "This latest Jura release is a beautiful balance of dark fruits and rich spices from its sherry butt maturation, alongside that archetypal Jura vanilla, honey and barley character," said Fred Laing, Douglas Laing chairman. Just 383 bottles are available, so move quick if you want one – it'll be with us a MoM Towers shortly!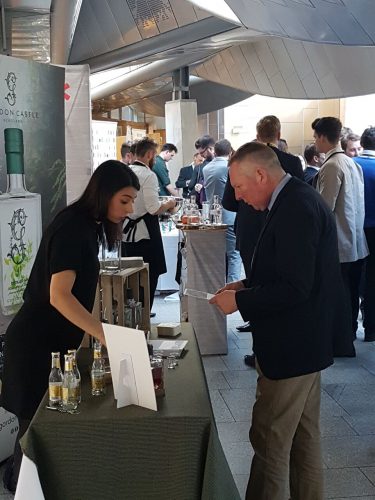 A Scottish gin showcase!
Behold! The updated Scotland Gin Trail is here
This week the Wine and Spirit Trade Association (WSTA) hightailed it up to Scotland in full celebratory mode: the number of distilleries in the country has increased 63% in five years, and there are now 54 gin makers! So the Scotland Gin Trail, first released in 2016, needed some updating. Just ahead of World Gin Day, the WSTA unveiled the refreshed version, which takes in producers from Tweedbank near the Borders, right up to Shetland. "I was delighted to host an evening of Scottish gin and spirits in the Scottish Parliament, celebrating the fantastic growth of gin production in Scotland," said MSP Christina McKelvie. "Across the country, we are seeing the real positive impact of Scotland's 'ginaissance' – with sales of gin increasing. With over 20 new distilleries opening in Scotland alone in 2017, contributing £1.2bn to the economy, the spirit industry continues to provide employment and enterprise for my constituents." You can check out the Gin Trail here.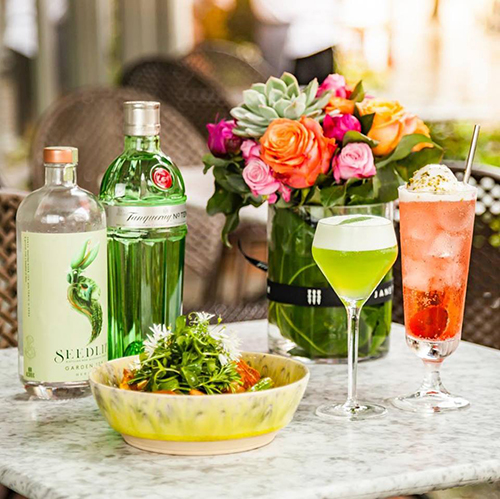 Ahhhh. A taste of summer
Floral summer cocktails are ON with Tanqueray and Seedlip at Trishna
One for London-based foodies (and drinksies) now, and Michelin-starred Indian restaurant Trishna has opened its annual Summer Terrace, this year teaming up with Tanqueray Gin, alcohol-free spirit Seedlip and florist Jane Packer Flowers. In addition to all manner of summery serves, there will even be a series of floristry workshops for the more creative types. Flowers not for you? Fear not, the six-strong cocktail list, made either with Tanqueray or Seedlip and developed by JKS Restaurants' group bar manager James Stevenson, will certainly appeal. Why not sample The Nettle Smash, made with a monthly-changing, house-made cordial, Tanqueray 10, lemon, vetiver, and the aforementioned nettles. If you're watching the alcohol intake, give the Red Pepper Spritz a go, crafted using Seedlip Garden, roasted red pepper cordial, saffron and bitter orange.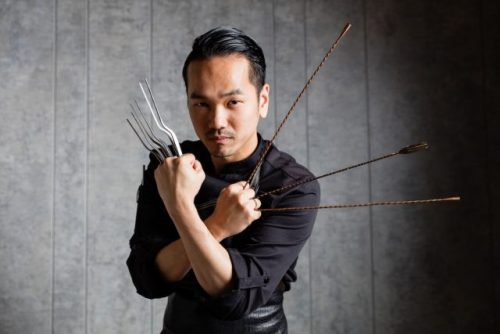 Antonio Lai touches down in London
London's GŎNG welcomes multi-sensory mixologist Antonio Lai
Exciting bar news from last weekend: Antonio Lai, the noted bartender who pioneered the Multisensory Mixology (MM) drinking experience in Hong Kong, took up residence behind the bar at Shangri-La's GŎNG for a three-night cocktail extravaganza. Up until 1 June, Lai teamed up with GŎNG head bartender Christian Maspes and his team to offer an array of serves, including Vanilla Sky (the bar, located in The Shard, is the highest in Western Europe, geddit?!). Made with Italicus infused with cedar wood, Bulleit whiskey, Rosso and bitters, the apéritif was served in an Old Fashioned glass and offered smoky notes. Others included the Don Julio Silver-based Lavender Pie; the I am Jade, with B24, jasmine basil syrup, lemongrass syrup, lime juice, soda water; the IG47 with Monkey 47, Italicus, Campari, grapefruit juice; and Earl Grey Caviar Martini, with Ketel One Citron Vodka, Cointreau, elderflower syrup. "Our star bartender nights at GŎNG Bar are attracting exceptional talent from across the globe," said Maspes. "We're thrilled to be working with Antonio, and his multisensory creations offer guests a unique cocktail experience like no other."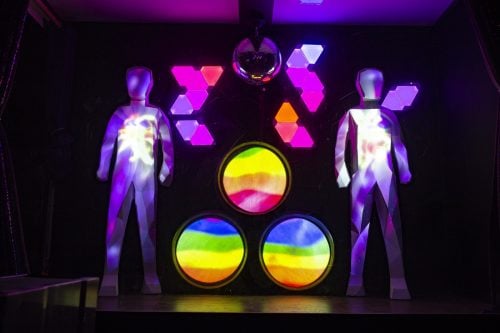 Championing LA's LGBTQ community through art
JD celebrates the LGBTQ community at LA Pride
Jack Daniel's is set to take its Country Cocktails on the road to mark LA Pride this weekend, bringing a first-of-its-kind projection-mapping truck to town. From 9-10 June, the #flavorsofpride interactive art project will reflect the experiences of lesbian, gay, bi/pansexual transgender and queer people, and features a three-minute video, which celebrates diversity within the LGBTQ community. Festival-goers are invited to take part by having their faces integrated into the visual content, and those not at the event can even join in by sharing their images using the #flavorsofpride hashtag on social. Singer and actor Mikalah Gordon (as seen on American Idol) is providing the soundtrack with her latest single Cry Love, and those over 21 can enjoy a cocktail. It's the first time that Jack Daniel's has sponsored the Pride event. "Celebrating individualism and living life on your own terms are hallmarks of the Jack Daniel's legacy, which are also embodied by the mission of LA Pride," said Fabricia da Silva, Brown-Forman multicultural field marketing manager said. "As a first-time sponsor, we wanted to create something out of the ordinary that demonstrated our commitment to the LGBTQ community."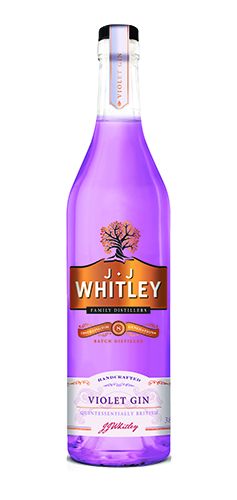 The violet wave continues
J.J. Whitley taps into violet gin trend
Just in case you missed our World Gin Day round-up earlier this week, violet gins are a THING. Keen to capitalise on the trend, Halewood's J.J Whitley has launched its very own Violet Gin specimen, timed perfectly to coincide with the big day (9 June, AKA, tomorrow). The expression is made with eight botanicals, blending together the traditional (juniper, angelica root, coriander and liquorice) with the more contemporary, including violet. The resulting gin is purple of hue with a floral sweetness/juniper spice balance. There's even a new label design, too. "To meet consumer demand following the craze for pink gin, there was a desire to bring a distinctive new violet gin to market in time for the summer months and we of course obliged," said Adam Georgiou, J.J Whitley brand manager.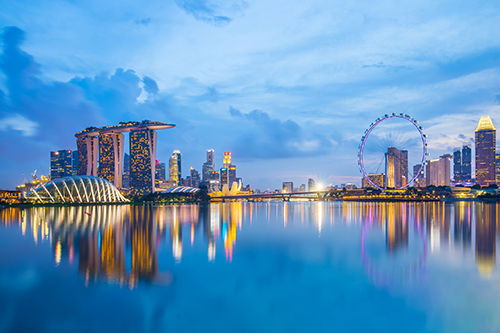 Gin Journey touches down in Singapore
Singapore heads off on a Gin Journey
Sticking with gin (and indeed World Gin Day), Singapore has a delightfully junipery new development: it's very own Gin Journey! Founded as a UK-based drinking experience, the concept touches down in Singapore to take guests on an interactive voyage of botanical discovery, taking in bars, cocktails, and, of course, gin. Venues on the trail include The Proof Flat by EC Proof, Atlas and 28 HongKong Street – basically a must-visit list of watering holes across the city-state. Singapore's very own Paper Lantern, along with Ki No Bi Gin, Arbikie, Ford's Gin and Sipsmith are all involved, too. "Globally, Singapore has made a name for itself on the bar scene in the last few years," said Leon Dalloway from The Gin Journey. "With so many amazing world-renowned bars, and Singapore's appetite for all things gin, it felt like a natural progression for us to make Singapore our international debut for Gin Journey."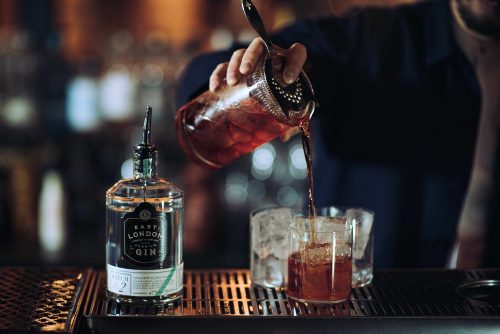 Negronis are go
Get your Negroni on with ELLC
And sticking with gin again (why twist when it's so delicious?), East London Liquor Company wants you to help the distillery celebrate its favourite cocktail, the Negroni. It is hosting tours and running a whole host of masterclasses during the month-long June festivities, which coincides with a push on its Premium Batch No.2 Gin. Participants will be encouraged to sample various versions of Batch 2 Negronis across 26 of London's leading bars, restaurants and hotels. Customers can pick up a 'Negroni Passport' from these venues and after collecting 10 stamps over the month and photographing their drink for Instagram, could win two seats on ELLC's Negroni Booze Cruise on Friday 29 June. And to mark tomorrow's World Gin Day, the distillery has teamed up with DrinkUp London and 58 Gin to present a special East London Negroni tour. You know where to head if you're in the area!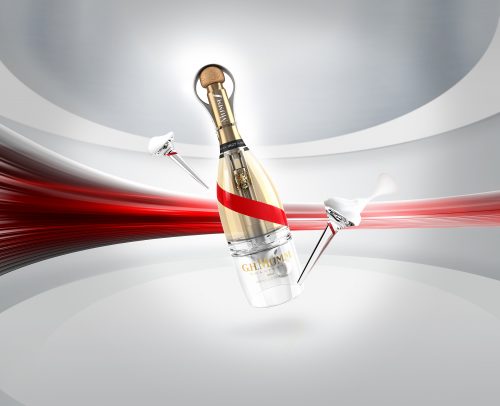 Champagne in space? Now you can
And finally… Fizz in space? Mumm's got the answer
To round off this week's Nightcap, we bring you news which is certain to be of interest to budding astronauts with a taste for the finer things… everyone else? At ease. Because Champagne house GH Mumm has risen to the challenge set by absolutely no one and developed a "Champagne tasting ritual" suitable for zero-gravity environments. AKA, space. Set for launch in September 2018, Mumm Grand Cordon Stellar features a new bottle and glass concept to "transform life in space", the result of a partnership with Spade, a young space design agency. Apparently the challenge in a zero-gravity environment is getting the liquid out of the bottle, so the clever lot at Space have utilised a ring-shaped frame that releases the liquid into the air to be gathered in a special glass. "By rising to this new challenge, Mumm defies gravity and once again pushes the limits of innovation," said Louis de Fautereau, Mumm global brand director. Somebody alert Tim Peake with haste!
That's all for this week, folks. Have a fantastic weekend. If you're ginning it up tomorrow let us know what you go for!