Prep the ice and ready the tonics, folks – this Saturday is the 10th World Gin Day! Yep, on 9 June, juniper fans across the globe will be sipping, shaking and sampling their way through the finest gins to ever grace the planet. Why not join them? We've scoured the shelves and picked out a tasty selection of your top gins to help you celebrate in lip-smacking style…
All set for World Gin Day this Saturday? If you're still looking for some botanical-based inspo, we've got your back – right here we've picked out 10 of the best gins from across MoM HQ, according to you, our discerning shoppers.
With literally thousands of gins in stock, it's no easy task to curate a list of MoM-approved tipples. What to do? Check out what you, our judicious juniper devotees, make of them, of course! Here you'll find our top picks, backed up by your reviews, so you know these bottlings are as tasty as it gets.

So what are you waiting for? They're all even available in dram form, so you don't need to commit to a whole bottle this World Gin Day. Why not pop together the most tempting in a Build Your Own Tasting Set instead!
World Gin Day Gin – 7 Continents Gin (That Boutique-y Gin Company)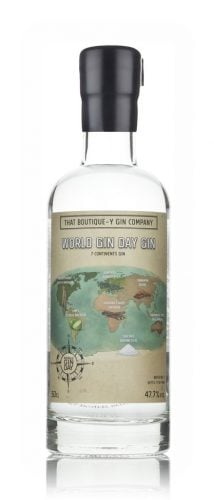 World Gin Day Gin – 7 Continents Gin (That Boutique-y Gin Company)
We say:
It's World Gin Day so there's only one place to start really – with this super-duper blend of botanicals from every continent on the planet, selected and bottled by That Boutique-y Gin Company in collaboration with the one and only Gin Monkey! Yep,
7 Continents
was made with juniper from Europe, liquorice root from Africa, cinnamon from Asia, coriander from Australia, angelica root from North American, lime from South America, and even sea salt which originated in the Antarctic Ocean. Take in the whole world in one sip!
You say: "Everything I want for, and look for in a classic London dry – juniper + citrus. The sea salt leaves an interesting finish. Fantastic stuff."
Tanqueray Rangpur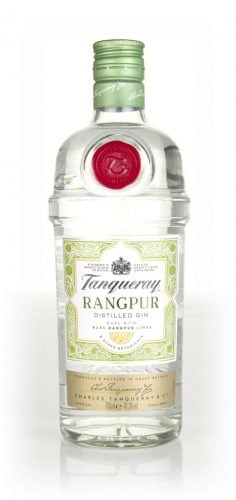 Tanqueray Rangpur
We say:
Tanqueray has made its name as a home- and back-bar gin staple, and here we have the famed gin itself but with a seriously zesty twist. Take Rangpur limes, a mandarin orange/citron hybrid. It's highly acidic and super zingy (and also looks rather pretty – it's gained popularity as a patio plant). So you can see how it would work smashingly when used as a botanical in a distilled gin. Wonder no more – this refreshing sipper is very ideal as a sunny day G&T. Give it a go!
You say: "This gin has been amongst my favourite gins for some time now. It's elegant, yet tasteful. It has a superb freshness to it – dry, subtle spices, fresh lime peel and hints of citric acid. It is easily drinkable; make your favorite Gin Fizz or G&T and chill out in the sun."
Jensen Old Tom Gin

Jensen Old Tom Gin
We say:
Hailing from Bermondsey in south-east London, this delicious, subtly sweet
Old Tom
-style gin is made according to an 1840 recipe for a natural, delicate lightness – no cloyingly saccharine additions here. Comes highly recommended in a Tom Collins or even a Martini. It's vegetal and mint leaf-led, so if you like your Old Toms refreshing and not sticky, this bottle has your name on it (even if your name isn't Tom).
You say: "A clean fresh tasting gin with delicate floral sweetness." "An amazingly clean gin with sweet delicate floral tone."
Manchester Gin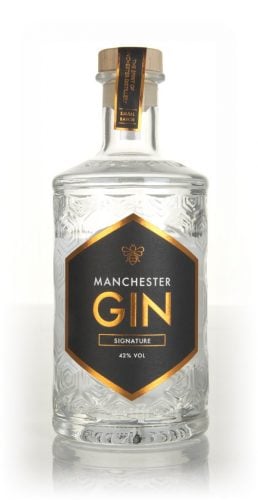 Manchester Gin
We say:
One of the most searched-for, in-demand gins on the site,
Manchester Gin
is celebrated well beyond the northern city it calls home. Crafted with 12 botanicals – including dandelion and burdock root, ground almond, coriander, angelica, citrus peels and, of course, juniper – in a still called Wendy, this contemporary-style 'Signature' bottling is super creamy and delicately sweet. Try it in an Aviation or Clover Club. The bottle's rather handsome, too.
You say: "My absolute favourite gin… I get a sinking feeling when I walk into a bar and they don't stock it! My preferred way to drink it is with a peel of orange and a good quality tonic – it really is the best G&T I've had!"
Napue Gin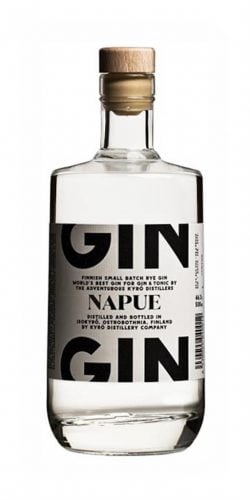 Kyro Gin
We say:
Well, well, well… what do we have here? A rye-based continuation of our World Gin Day journey hailing from Finland!
The Kyrö Distillery
team behind this expression are completely obsessed with the grain, producing rye whiskies, gins and other 'experiments' under the 'Study' brand. We particularly like
Kyro Gin
, which balances the rye punch with notes of citrus, cumin, leafy menthol and of course juniper notes. It's absolutely cracking in a G&T.
You say: "I first had this on a fishing trip in Lapland. Considering all the superb recent additions into the Gin world, Napue is without question the best I have ever had the good fortune to taste."
Japanese Gin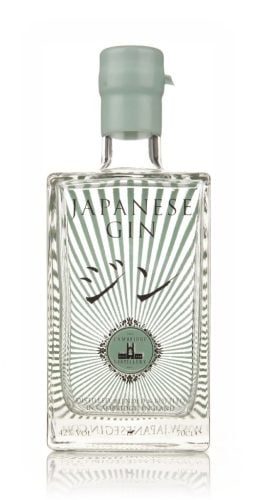 Japanese Gin
We say:
An intriguing little number (in another glorious bottle) hailing not from actual Japan but… Cambridge. Yep, William and Lucy Lowe, bastions of gin innovation who have established the
Cambridge Distillery
as the world's first gin tailor, crafted this surprising spirit in England using traditional Japanese botanicals. These include shiso (a herb used for seasoning and served with wasabi), sansho (a spicy herb), and citrus-of-the-moment, yuzu. The result? An undeniably elegant yet unexpected gin with a savoury yet refreshing heart. One to try if you're on the hunt for something unequivocally different.
You say: "I've been buying a new gin each week this year (new hobby got out of hand) and this is the best yet! Super crisp, makes an amazing Martini, and quite unlike any other."
Gin Lane 1751 'Victoria' Pink Gin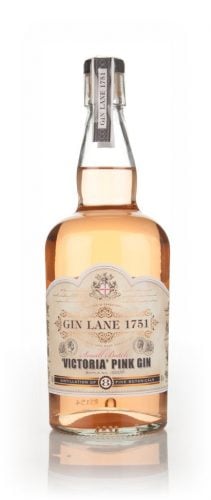 Gin Lane 1751 'Victoria' Pink Gin
We say:
On the off-chance that you've been living under a rock for the past year, pink gin is now
a thing
. It's firmly in trending territory, and gins now come in more shades than the paint aisle in B&Q. That said, there are some genuinely interesting expressions out there which go way beyond 'fad'.
Gin Lane 1751's example
falls happily within that 'authentically interesting' category, with a recipe hailing back to the Victorian era when pink gins were big the first time (yep, to quote your nana, everything comes round again). That means it's bitters, à la British Navy tradition, that provide the pink hue rather than overly-sugary ingredients which can afflict some other bottlings. It's a refreshing, slightly spicy, grown-up gin that stands out in a Martini – no knock-it-back cloying candiedness here.
You say: "One of the best ever! Keep it in the fridge and serve with just one ice cube. Fantastic." "Absolutely love, love, love this pink gin."
Warner Edwards Elderflower Infused Gin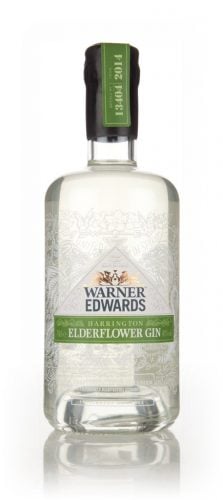 Warner Edwards Elderflower Infused Gin
We say:
Just in case you think we're anti-sweeter gins (we're not) here's a modern classic and highly delicious example from the more luscious side of the spectrum:
Warner Edwards Elderflower Infused Gin
. The team simply took their
Harrington Dry Gin
and infused it with freshly-harvested, locally-sourced elderflower and topped it up with a little bit of sugar. Et voilà! An aromatic apéritif of excellence – a sweet-dry balance which over ice or topped with tonic is the very epitome of summer in a glass.
You say: "Absolutely delicious with the classic accompaniments of lemon and tonic water." "I was given a bottle of your Elderflower gin for a Christmas present and tasted it last night, it is fabulous, so smooth."
Copeland Gin Rhuberry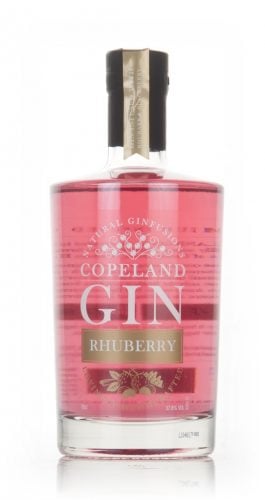 Copeland Gin Rhuberry
We say:
Continuing the pink gin trend, here we have something that achieves exactly what it set out to: a combination of locally-sourced rhubarb and blackberry infused in small-batch gin in County Down, Northern Ireland. It tastes delicious (think: alfresco summer crumbles with custard) but the sourcing model also supports local farmers and producers. What could be better than a gin that tastes good and does good, too? The Copeland team suggests trying a Fizzy Rascal: 25ml Rhuberry with 15ml sugar syrup and 15ml lemon juice, shaken together, strained into a flute and topped with Prosecco. Garnish with a blackberry if you're feeling fancy.
You say: "A really good gin. Perfect flavour and taste."
Boë Violet Gin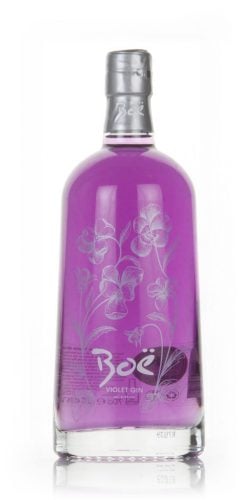 Boë Violet Gin
We say:
Undeniably eye-catching, this distinct gin infusion has been the talk of the town so far in 2018 – and with good reason. It's a fabulous cocktail ingredient with all those violets crammed in. It's (obviously) floral but there are classic citrus notes cutting through that purple, too. Brilliant with Prosecco, and also comes recommended as a Creme de Violette substitute. If you're cocktailing it up with World Gin Day, this needs to be in your drinks cabinet.
You say: "OMG this violet gin is so dangerously lush, love it." "The violet comes through with such strong notes, making it a real treat to drink. Add simple tonic, garnished with blueberries and violet flowers or experiment with cocktails. Either way this is a must have edition to any drinks cabinet. Enjoy!!!"