Forget bright, the future's positively beaming for the team behind Artesian at The Langham. Head bartender Remy Savage gets up close and personal with his nostalgic cocktail offering, 'Artesian Moments'…
We've all experienced it: you're doing something menial, like crossing a road, and a long-forgotten scent hits you. Suddenly you're on a beach in the summer of '92. The aroma – fish and chips, sun lotion, candyfloss – has triggered a powerful and deeply personal emotional response.
This phenomenon has a name. It's called a Proustian memory, named after the works of French novelist Marcel Proust. Defined as 'a brief, vivid, sense memory, especially one involving taste', it captures the childhood memories that flood Proust's narrator in Remembrance of Things Past when he eats a madeleine cake dipped in tea.
Artesian has harnessed this concept for the foundation of its latest cocktail menu, Artesian Moments. The piquant list "identifies events that contribute to personal identity, creating serves that aim to evoke memories and experiences synonymous with different stages in our lives". Essentially, it's a flavour-focused trip down memory lane.
This thought-provoking offering is the brainchild of Savage and bar manager Anna Sebastian, who commandeered the good ship Artesian in November 2017, hailing from Little Red Door in Paris and Beaufort Bar at The Savoy Hotel in London respectively.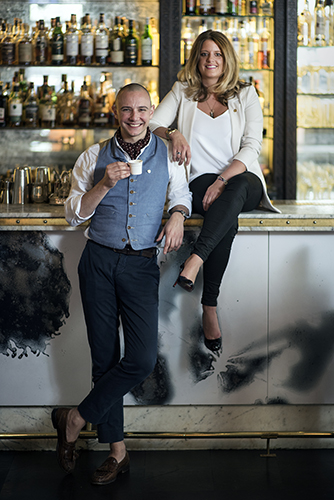 Artesian's Remy Savage and Anna Sebastian
Artesian has had a rocky few years. After winning the coveted title of 'World's Best Bar' four years on the trot, the venue dropped 53 places in a year following the departure of Alex Kratena and Simone Caporale, who left back in July 2015, along with several members of their bar team.
But with Savage and Sebastian at the helm, things have more than picked up. The duo kicked off their tenure with Cause, Effect & Classic Cocktails last December – described as "interpretation of some of the world's most iconic drinks" – but Artesian Moments is their first official menu. And what a menu it is.
The bartending heavyweights asked members of the public to share the flavours and feelings that they associated with specific life-defining moments, and using their responses, set out to create a "deeply personal menu" for their guests. Each cocktail would trigger memories synonymous with different milestones.
"We could've made a menu with our impression of moments," reflects Savage. "I know what my first heartbreak tastes like. It could've been a menu of 'us'. But we wanted it to be relevant to our guests' lives."
Together, the team picked out 17 landmark life events, Savage explains. "Your first day at school, the first time you rode a bike, the first time you fell in love, the first time your heart got broken, when you retire; all of these make up little moments that we decided were either fun or relevant. Moments that aren't over-complicated and familiar for everyone."
After analysing more than 500 responses, Savage and Sebastian tackled the task of translating flavours and emotions into ingredients. While some of the responses were straightforward – "actual flavours" – other impressions were a little more challenging.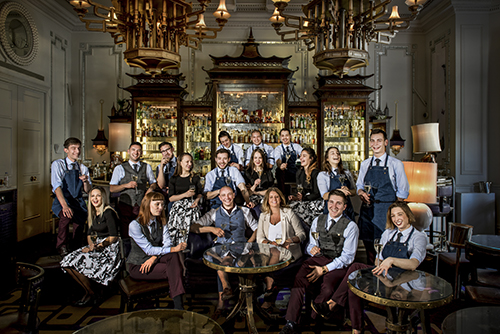 The excellent Artesian team
Around 150 responses to the question 'what flavours and feelings do you associate with riding a bicycle for the first time?' referenced blood, scrapes, or generally falling off. But you can't put blood in a cocktail.
The resulting drink, 'The moment when… you first rode a bike', lists Monkey 47 gin, citrus, Gangnam tops, lavender, and 'iron sorbet' in its description.
"We couldn't just see a flavour and ignore it," explains Savage. "We decided to do a sorbet on the side to represent the iron in blood." Clever.
Another cocktail on the menu, 'The moment when… your kids left home', contains Star of Bombay gin, olive, malt, nuts and 'tears' – a syrup designed to mimic the salinity of human tears – while 'The moment when… you took your first steps' combines Bacardi 1909 Heritage rum with milk, banana, and 'strawberry medicine'. The idea is that the menu "can be enjoyed collectively, but still inspire an individual memory".
What else would you expect from Savage, who has a degree in philosophy and a passion for metaphysics and semantics?
Whether the concept behind Artesian Moments will become a central theme at the bar remains to be seen, it's something that the team are "very much behind and proud of", says Savage. One thing is for certain: this boundary-pushing theme, methodical approach, and seamless execution reflects the mastery of London's progressive bar bubble.
"Bars are very confident at doing what they like," observes Savage. "It's really awesome because I feel like [the London bar scene] is a platform to create. If you go to The Connaught and you go to Three Sheets, they're completely different, but the style is very confident. The guests are ready for it."
The thought-provoking list is illustrated with a series of specially-commissioned collages to reflect each moment, created by Paris-based artist, Tatiana Blinova. Here are our top cocktails and their accompanying ingredient depictions…
The moment when… It all began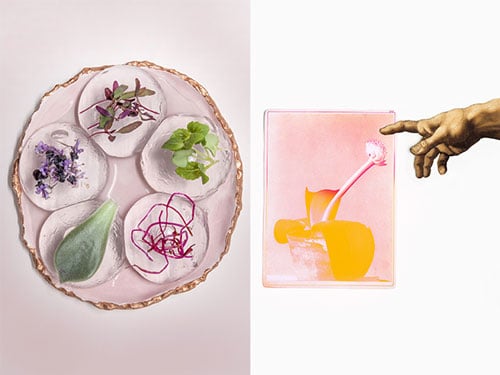 The moment when… It all began
Ingredients: Apricot eau de vie, vanilla, jasmine, salt
The moment when… You fell in love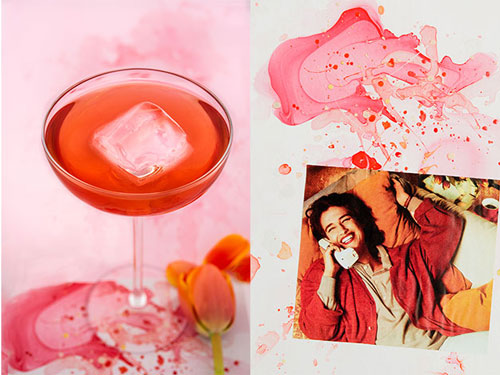 The moment when… You fell in love
Ingredients: Michter's Sourmash Whiskey, rose, isolated chilli, pomegranate
The moment when… You first rode a bike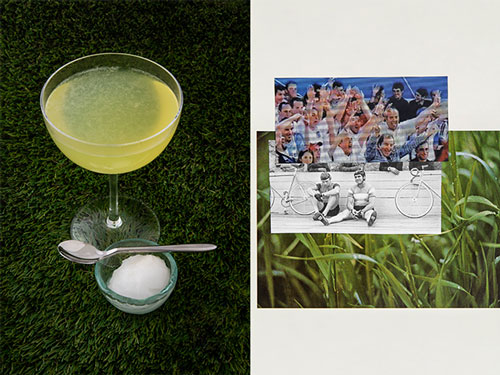 The moment when… You first rode a bike
Ingredients: Monkey 47 gin, citrus, Gangnam tops, lavender, iron sorbet
The moment when… You went travelling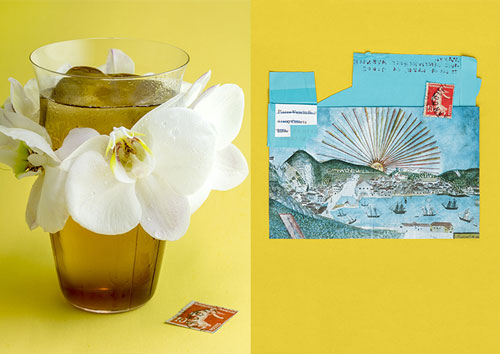 The moment when… You went travelling
Ingredients: Santa Teresa 1796 rum, papaya, noni, cardamom, monoi
The moment when…you turned 30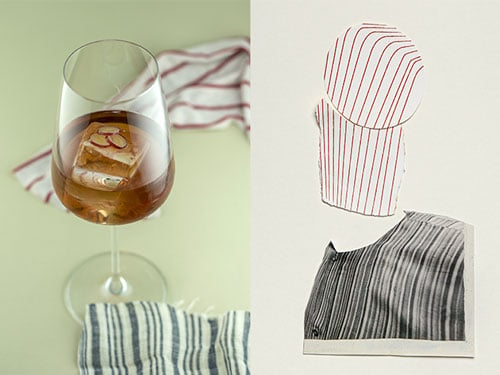 The moment when…you turned 30
Ingredients: Glenfiddich 15, sauternes, orange wine, isolated tannins