London's boutique hotels are carving a real niche in the cocktail world, giving both overnight guests and fleeting drinkers incentive to linger. When you combine the plush eclecticism of The Zetter Townhouse with pioneering drinks creators like Tony Conigliaro and his neoteric Drink Factory, magical things happen. As we discovered…
If you're not familiar with Tony Conigliaro, his east London-based cocktail consultancy Drink Factory is known for approaching drinks differently*. Conigliaro's cocktails have Warhol-esque swagger, and not just because of the Factory reference. Or the fact that his Dalston bar, Untitled, is said to take design cues from the legendary studio.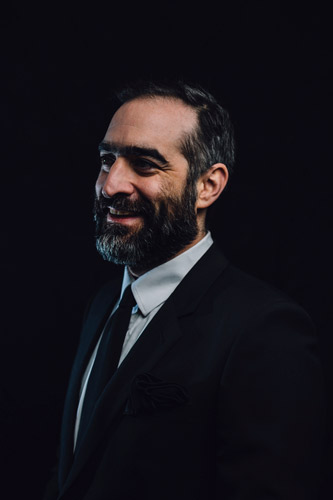 Tony Conigliaro
"Collaborating with the Drink Factory is just endlessly motivating," enthuses Guy Mazuch, bar manager at Zetter's maximalist Clerkenwell outpost. "When we think we've exhausted all possibilities in a project, Tony or Zoe [Burgess, head of research and development at Drink Factory] will step in with the best ideas and advice. It helps me see that you can never stop learning – and that we've only seen the tip of what can be achieved with flavour [both] in and out of the cocktail world."
There is substance behind the style. Admittedly, my mind's eye conjures a cartoonish impression of the Drink Factory team in white coats, surrounded by liquid nitrogen and neon test tubes. But an avant-garde approach to drinks doesn't necessarily mean 'complicated'. Conigliaro's favourite bit of kit to experiment with? "A notebook and pen," he declares. "For writing ideas down."
I'd love to see the scrap of paper that was to eventually become Zetter's summer cocktail list. Interestingly, the drinks are split between the two storytelling-driven venues: Seymour's Parlour in Marylebone – the 'intimate drawing room' of the hotel's wicked uncle – and the original 'lounge' in Clerkenwell, which is reminiscent of the eccentric Great Aunt Wilhelmina.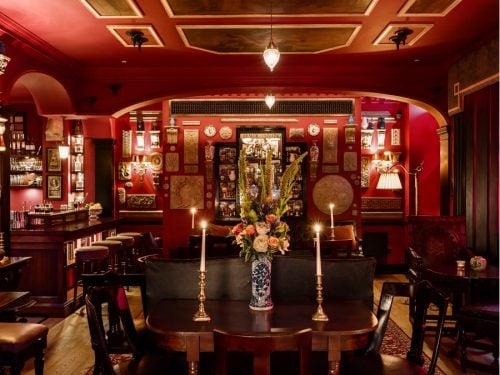 Seymour's Parlour in Marylebone
"They start to build these kernels of ideas – we call them sketches – and we start to work on fleshing them out and choosing direction and giving them structure," Conigliaro explains. "We try and grow them both as bartenders and flavourists."
Zetter bartenders are free to experiment with ingredients and spirits – "there is absolutely no limitation," affirms Mazuch – but to stay true to the house style, they hint at the hotel's historical narrative.
"We try to imagine our Great Aunt Wilhelmina, and tell stories through our drinks in order to bring our guests deeper into their experience with us," says Mazuch, who says this season's menu focuses on her exotic trips and passions.
"In some cases, thinking of things closer to home has brought us to flavours from further afield. The Jerusalem Sour [arak, black cardamom vodka, honeydew melon, lemon, sumac bitters], is derived from St John of Jerusalem parish church and our location within St John's Square. This led us to work with Middle Eastern ingredients."
The Jerusalem Sour
Though there are a few lesser-known ingredients – at least, as far as the UK is concerned – gracing the menu, Mazuch maintains they've "worked with them in such a way that everyone will relate to them". Of the assembly, osmanthus (an evergreen shrub native to eastern Asia) is the one that "really got us excited".
"It's an incredibly aromatic flower with an unbelievable apricot, peachy florality," he continues. "We sourced some osmanthus oolong [tea] and produced a liqueur." The resulting drink, Osmathus, is completed with tonka tincture and soda. Admittedly, it's not your everyday pairing.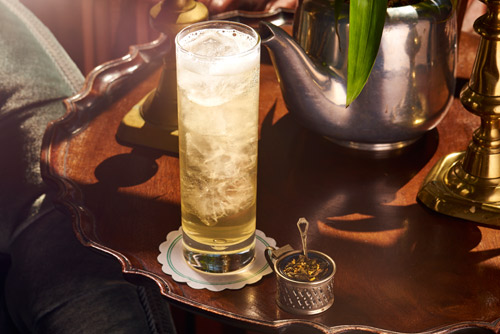 Osmathus
"The oolong liqueur works really well with tonka," says Conigliaro, when I ask him which drink he would deem the most extraordinary. "It's not because they're unusual ingredients in themselves – it's unusual in how beautifully they go together to give a completely different flavour profile than you'd be used to in a cocktail."
Another highlight is the Moscato Soda, says Mazuch, a combination of Moscato d'Asti reduction, pisco and soda created by the "very talented" Erik Albaran Wick.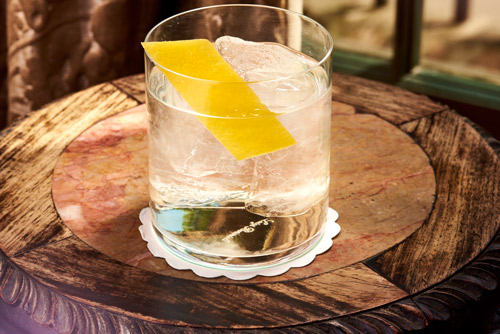 Moscato Soda
"The way that he approaches drinks is fascinating – he bridges the gap between ingredients that would seem totally disconnected for most," he enthuses. "In this case he pays homage to the Moscato grape – bringing it back from the monotonous Pisco Sour and cheap bottle of Asti your friend brought to dinner with no intention of actually drinking."
I ask Conigliaro whether he has a favourite. "The purpose of cocktail lists is to describe different things. To say different things," he replies. "You can't say one is better than the other [because] there's lots of different things being said." Want our advice? Go and listen to them all.
*The venue's opening menu included "ingredients" like white clay, flint, benzoin and bark.