Down tools, unplug the laptops and close those books, folks. It's Friday, it's the weekend and The Nightcap is here with your latest measure of boozy news!
Helloooooo Friday! You've made it to the weekend. Well done, one and all. And, as has become custom here at MoM Towers, we have The Nightcap here for you – our handy distillation of the week's biggest drinks stories in one easy-to-digestif post.
But first, let's recall the week that was over on the blog!
On Monday our Annie unpacked Renegade Rum's plans to build a new US$20 million distillery on Grenada, before Henry explored the latest from Johnnie Walker Blue Label Ghost & Rare (spoiler alert: it's all about Port Ellen…). Then we caught up with all the goings on at Orkney's Highland Park as latest release Valknut hit the warehouse shelves. On Wednesday we delved into August's Dram Club boxes before investigating some of the brilliant ales and lagers around for International Beer Day. We also got the latest from Fettercairn as the Aberdeenshire-based distillery unveiled its new core range (which includes both 40 and 50 year old age statements!
Yesterday Henry reported back from a recent trip to Glenmorangie to mark Signet's 10th anniversary, and we got the abacuses (abacai?) out after the Scotch Whisky Association revealed that visits to distilleries reached a record high in 2017. Stats we can definitely get on board with!
Without further ado, read on for the best of the rest in the week that was…
Marie Brizard names new CEO as Q2 sales slump 11.4%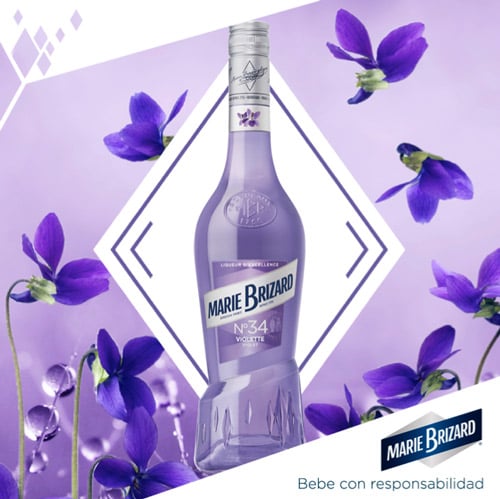 Butterflies or flowers? Butterflies or flowers?! Place your bets now!!
The last seven days saw the release of a slew of financial results, and French drinks group Marie Brizard Wine & Spirits was among those not to fare so well. The Marie Brizard liqueurs, William Peel Scotch, Gautier Cognac and Sobieski vodka-maker saw sales slide by a whopping 11.4% during the second quarter of the year, with its branded business worst hit. The company will be hoping for a significant change of fortunes looking ahead with new CEO, Andrew Highcock, who has worked with the likes of Diageo, Maxxium and SABMiller, set to join in October 2018. "We have taken the time necessary to find the executive who will be able to return our Group to a path of profitable growth, and we are thus very happy to announce the arrival of Andrew Highcock as CEO of MBWS," said Benoît Hérault, chairman of the board and current CEO of MBWS. Highcock himself added: "I do not underestimate the enormity of the task, but I have great enthusiasm for this project." Best get cracking, Andrew!
Aperol Spritzes all round as Gruppo Campari H1 sales climb 5.4%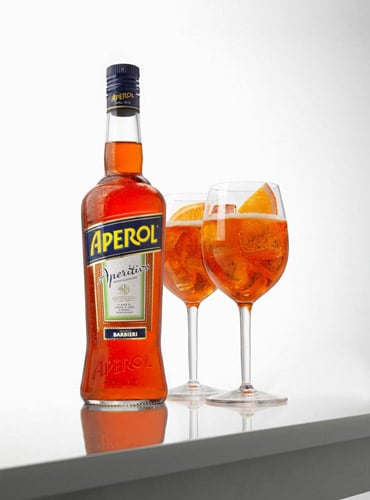 It's spritz season!
Italy-based Gruppo Campari by contrast enjoyed a "solid" six months, according to its latest set of financial results. Organic growth for the first half of 2018 hit 5.4% (reported was weaker due to currencies and other effects) with the vibrant Aperol the stand-out star, with sales soaring by an enormous 24.7%. Sister brand Campari made 8.0% gains, liqueur Grand Marnier climbed 13.2%, Wild Turkey bourbon grew by 6.8% and the Jamaican rums, including Appleton Estate and Wray & Nephew, registered a 4.2% uplift. Skyy vodka however saw sales slip 11.1% as flavoured vodka as a whole continues to struggle. "We remain confident in achieving a positive performance," Bob Kunze-Concewitz, Gruppo Campari's CEO said looking ahead to the second half of the year.
More Norse Code from Highland Park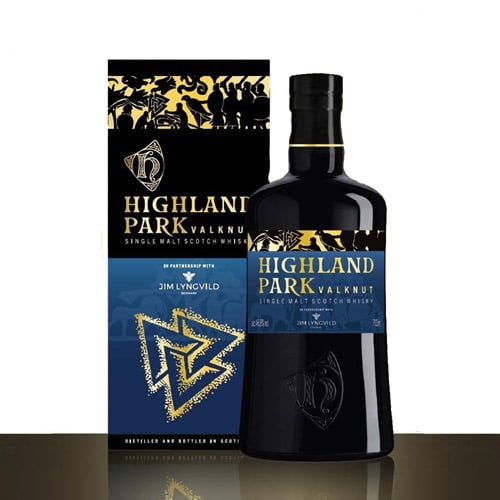 Highland Park Valknut – now available on masterofmalt.com
Highland Park has continued its focus on all things Norse with a special edition single malt called Valknut, the second release out of three in its Viking Legend series. A Valknut, in case you didn't know, means "knot of those killed in battle." It features three interlinked triangles which are associated with the king of the Norse gods, Odin. According to Jason Craig, Highland Park brand director, Valknut has "been matured predominantly in American sherry seasoned oak casks with a slightly higher phenolic level, compared to Valkyrie". "We've also used a small amount of Orkney grown Tartan barley which adds to its smokier edge and lingering sweet, spicy finish," he continued. The first in the series was named Valkyrie after the female figures who bear fallen warriors to Valhalla, Viking warrior heaven. But we didn't need to tell you this. The trilogy will be completed in 2019 with the release of Valfather, meaning father of the slain, another name for Odin. Isn't Norse mythology jolly?
Lalique and Port house Niepoort announce fancy collaboration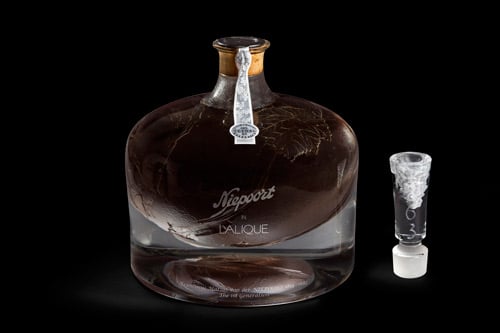 Told you it was fancy
Lalique, the French glass- and crystalmaker that has worked with some of the most prestigious names in drink including The Macallan, has announced a collaboration with Port house Niepoort. To celebrate five generations of this great family firm, Lalique will produce five individual decanters each engraved with the name of one the van der Niepoorts, signed, numbered, and, most importantly, filled with a priceless 1863 wine. The decanter nods to Niepoort's heritage being based on the original 11-litre demijohn that held the wine and is made using one of the oldest methods of glass production. "It is an incredibly rare Port, the result of years of dedication and craftsmanship," owner Dirk van der Niepoort, Niepoort owner, describes the liquid. "A big wine, but very refined, not too sweet but highly concentrated – it is the oldest Port we have ever bottled, and we wanted to do something very special with it." Where can I get my mitts on one?' I can hear you saying. Well, you'll just have to wait. The first decanter will be auctioned on 3 November in Hong Kong by Acker Merrall & Condit. Just to give you some idea of how much it could fetch, Taylor's released an 1863 port in 2014 for around £3,000. The winning bid for the Niepoort Lalique decanters is likely to be well north of that. Time to start saving those pennies.
Fifth of UK drinkers shun beer and wine for cocktails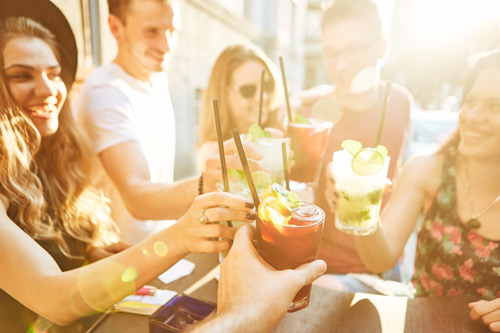 A stock photo of people enjoying cocktails – exactly what we needed!
Heading to the pub this weekend? What's on your personal drinks list? If you're British, there's a decent chance you'll eschew the beer and wine for something mixed instead. A UK survey commissioned by Gordon's, Baileys and Tanqueray (basically Diageo) has found that 20% of respondents would rather sip on a Mojito, Margarita or Martini than a pint of a glass of vino. "The UK's love of cocktail culture and the growing trend to learn how to mix the perfect serves means that the time couldn't be better to experiment with pairing cocktails with food," Anna Jones, who co-authored The Modern Cocktail Guide with the drinks brands, told The Independent. But while fancy serves are clearly growing in popularity, the average Brit might not know that much about them. Just 30% knew that vodka was the base spirit in an Espresso Martini, while 58% didn't know that Mojitos are made from rum, the study also showed.
New Old Pulteney range sails onto the horizon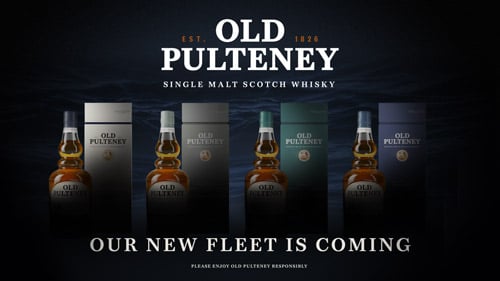 We never miss a chance to do a good oxymoron
Last week the folks at Scotch whisky brand Old Pulteney reached out to give us the heads up that a new core range is incoming – exciting times! The team sent the teaser image above but revealed little else… so we got our detective skillz on. While we can't be 100% sure of our findings, we reckon the range will comprise three age statements and a no-age-statement bottling named after a location up near the distillery's hometown of Wick. Maybe. We're also not 100% sure when the range will be available, but ready the tasting glasses. This looks to be a good one!
Six photographers showcase the new Macallan distillery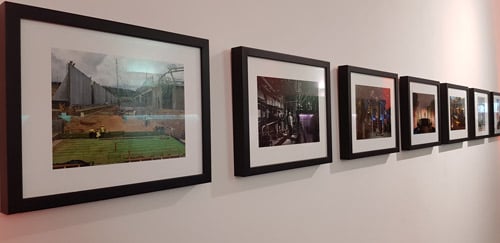 Photos of photos
From building site to distillery, this week The Macallan revealed the results of a collaboration with the Magnum Print Room and six photographers who documented the construction of its extraordinary new distillery. On Thursday, we headed up to London to explore the exhibition. The photography depicts the ordinary aspects of the build and the things you don't see every day; the human side of communal lunches mixed in between striking shots of the clean, elegant lines of the innovative architecture. At the event, photographer Martin Parr spoke about the people he met who worked on the distillery, and how his use of colour gave a construction site a new perspective. Each of the six photographers (Steve McCurry, Paolo Pellegrin, Gueorgui Pinkhassov, Mark Power, Alec Soth, plus Parr). lends a different perspective to the same subject – telling the story of the distillery, the growth of the build and the people behind the construction. Set into the Scottish countryside, the photographs give the impression of a spacecraft rising and embed itself into the landscape: "All distilleries look the same – except for this one." While at the Magnum Print Room we sampled Macallan cocktails Pasa-Doble, Golden Highball and Summer in Speyside, created by Daniel Stepien from the Ritz Hotel. There was even a virtual reality tour of the distillery!
Ardbeg gets Groooooovy at Kendal Calling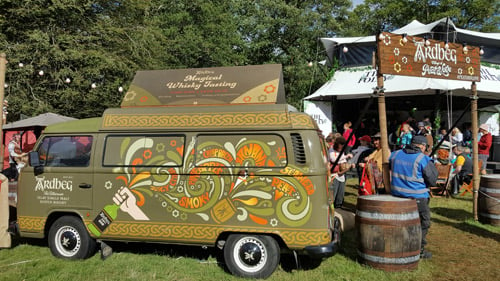 Quite a change from that Ardbeg tractor they had a while ago
Following on from a particularly groovy Ardbeg Day at Fèis Ìle this year, the spirit of Peat & Love has been on a far-out Magical Whisky Tour all around the UK! Taking in bars and Ardbeg embassies as well as the Eroica Britannia, Love Supreme and Bluedot festivals along the way, we caught up with the travelling Ardbeg Village at Kendal Calling festival near Penrith (PEN-RITH!) last weekend. Here we were able to relive the swinging Islay vibes, experience the brand's psychedelic campervan tasting, and even take part in the totally awesome live acoustic band whiskyoke! Whether you were chilling out during the day, or in search of some post-main stage jams for a final get down, Ardbeg had the good folk of Kendal Calling covered.
Spirits geeks assemble! WSET candidate numbers hit record highs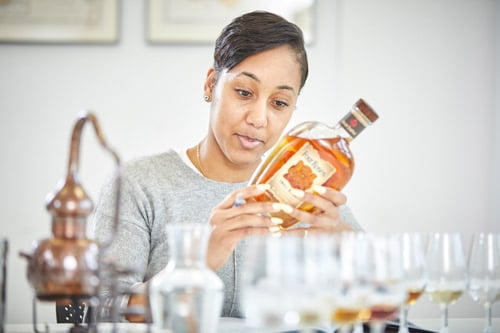 Learning – it's both fascinating and tasty
The Wine & Spirit Education Trust (WSET) is celebrating after a bumper year for its drinks qualifications. Precisely 94,822 candidates took an exam during the 2017/18 academic year to 31 July, up 11% on the previous 12 months. Of particular excitement was the growth in the WSET Level 2 Award in Spirits, with 43% more students in the UK and 55% more worldwide taking the exam. "2017/18 has been another successful year for WSET as we continue to strengthen our offer to maintain our 'best in class' reputation," said WSET chief executive Ian Harris. "Global demand makes wine education the bread and butter of our business, but it is great to see such high growth in spirits qualifications as we prepare for the launch of the first WSET Level 3 Award in Spirits next year." China, the UK and the US are the largest markets for WSET, with Brazil (+75%) and the United Arab Emirates (+40%) posting the fastest growth in candidate numbers. Hurrah!
The Oatcake Eating World Championships, anyone?!
And finally… Spirit of Speyside: Distilled (sibling to the Spirit of Speyside Whisky Festival) is happening on 31 August and 1 September, showing off the region's most delicious food and drink. Sounds good, yes? But wait, there's more! This year, Spirit of Speyside: Distilled will also be home to the sporting event of the century – The Oatcake Eating World Championship 2018. Challengers will go head-to-head with each other, tasked with eating as many oatcakes as possible in a two-minute period. The Championship is open to all Distilled visitors who register their interest in competing on the day. As you can see in the video above, Glen Moray master distiller Graham Coull has already started his training, which mostly includes running with drinks in hand and beating up inanimate objects to the finest royalty-free Rocky-style training montage music available. Reckon you can put away more oatcakes than Coull? Prove your worth at Spirit of Speyside: Distilled Oatcake Eating World Championship 2018!
That's all for The Nightcap folks – have a great weekend!