Get your snacks and novelty pint glasses at the ready, folks – Friday 3 August is International Beer Day! Ale admirers across the globe will be enjoying the best of the brewer's efforts, so why not join them? We've done the hard work, narrowing down a sublime selection of the finest beers from around the world so you can relax and crack open a cold one…
International Beer Day is coming, folks! And, in a marvellous twist of fate, it happens to land on a Friday this year. What greater excuse could you need to drink good beer with good friends? It's the ideal time to thank your brewer and bartenders, gift your loved ones a brilliant bottling and branch out into new styles and varieties from different places around the globe.
And in typical MoM style, we've got your back! What follows here are ten beers, all superb for a variety of reasons, each hailing from a different glorious location, to help you explore the incredible array of ale being produced today. Happy International Beer Day!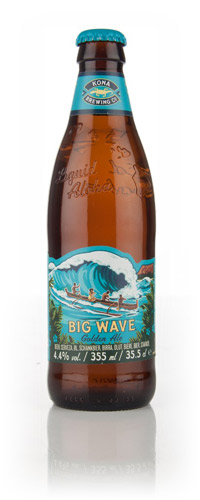 Kona Big Wave Golden Ale
Say aloha to this beauty from the Hawaii-based Kona Brewing Co, a light-bodied golden ale that will leave you so impressed you'll start to embarrass your loved ones with a whole new, surfing-based, 'radical' vocabulary. Cowabunga dudes!*
We reckon it tastes like: Cereal, grapefruit, pineapple, toffee, bready malt and slightly pine-y hops.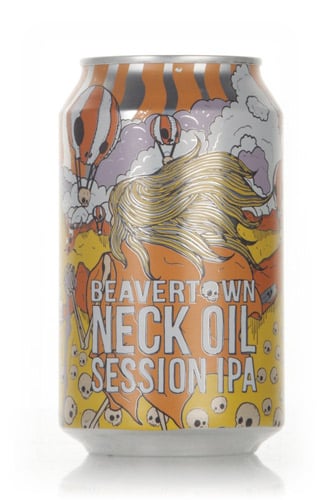 Beavertown Neck Oil
One of London's finest: Beavertown's Neck Oil is a sublime session beer that's light, crisp and full of flavour to quench your IPA thirst. Beer geeks will appreciate the hop-tastic profile, with Magnum, Colombus, Centennial, Simcoe, Amarillo, Galaxy, Vic Secret and Mosaic varieties all added at different times during the brewing process.
We reckon it tastes like: Citrusy and hoppy, slightly floral and very moreish.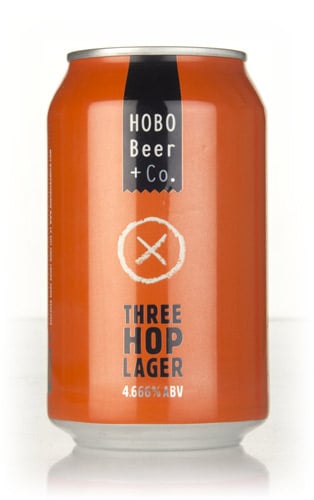 HOBO Three Hop Lager
It would be remiss to not include a larger in this list, whatever the purists might say, and HOBO Three Hop Lager is a truly worthy addition. HOBO Beer & Co. produced this excellent Czech lager in the Northern Bohemian town of Zatec using Moravian malted barley and Saaz hops making it distinctive, refreshing, and really, really, tasty!
We reckon it tastes like: Fresh and slightly grassy, with touches of vanilla, cereal and creamy lemon peels.

Einstök Icelandic White Ale
White ales are known commonly for being a Belgian-style ale, but this particular bottling was brewed in Iceland! Einstök crafted this witbier with Bavarian noble hops, wheat malt and pilsner malts among oats, coriander and orange peel, and a helping of pure Icelandic water. With provenance and complexity, Einstök Icelandic White Ale is one cool customer…
We reckon it tastes like: Wheat, a nice level of bitterness, mixed citrus and subtle coriander spice.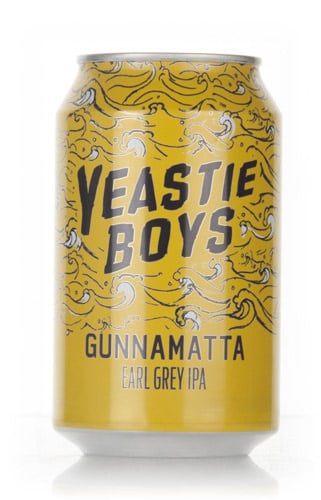 Yeastie Boys Gunnamatta Earl Grey IPA
Make some noise for the Yeastie Boys' award-winning Gunnamatta Earl Grey IPA! This Earl grey tea infused IPA was inspired the Pale Ales that travelled from England to the East Indies and the precious tea that returned on those same ships, bringing a decidedly old world twist to this new world, New Zealand-made delight.
We reckon it tastes like: Jasmine, lots of bergamot, grapefruit, lemon, ice tea, herbal, late overripe tropical fruit and leafiness.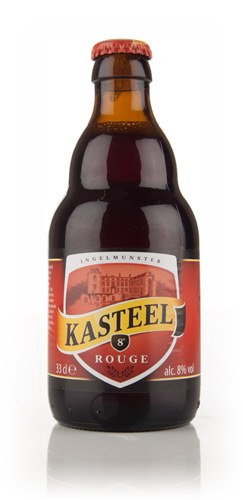 Kasteelbier Rouge
Something a little different from Van Honsebrouck, this fabulously fruity Belgian high fermentation beer combines the brand's Donker Quadrupel style beer with cherry liqueur to create something for those with a sweet-tooth who desire a great aperitif on a warm summer's day!
We reckon it tastes like: Quite heavy and rich, though the sweetness of the cherry stops it from being difficult to penetrate. Roasted malt still makes its way through the fruit.

Hacker-Pschorr Weisse
It just wouldn't be a list of great beers without an addition from Germany, would it? A simple but stunning traditional wheat beer from Hacker-Pschorr, which is actually one of the six breweries that supply beer for Munich's Oktoberfest celebrations. You would be wise to indulge yourself with one of these beauties.
We reckon it tastes like: Banana, flamed orange peel, a touch of bubble gum, clove and doughy bread.

Old Worthy Wild Bill's Aces & Eights
For those who desire the ideal beer to pair deliciously with whisky, this salted chocolate porter from Edinburgh's Old Worthy was designed to complement American oak matured single malt Scotch (makes sense when you consider its hometown). The superb Old Worthy Wild Bill's Aces & Eights can be also be enjoyed on its own and, even though it's quite light for a porter, it still packs a lot of flavour.
We reckon it tastes like: Salted chocolate is most certainly distinctive, with slowly building hop spiciness and dark malt.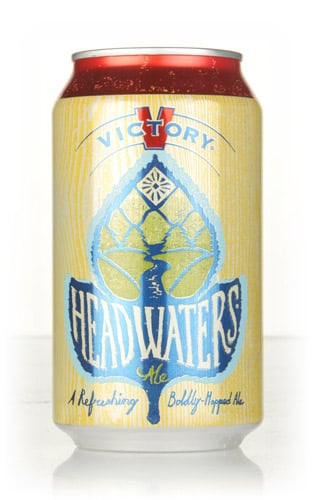 Victory Headwaters Pale Ale
For those who love a good American Pale Ale, Headwaters Pale Ale is the one for you. Brewed by Pennsylvania's Victory Brewing Co with water from the East Branch of Brandywine Creek, this bottling pairs American hops with a subtle German malt base to create a suitably crisp and aromatic ale – kind of transatlantic, too.
We reckon it tastes like: Caramel with a touch of spice, hay, thyme honey, grapefruit peel and black tea.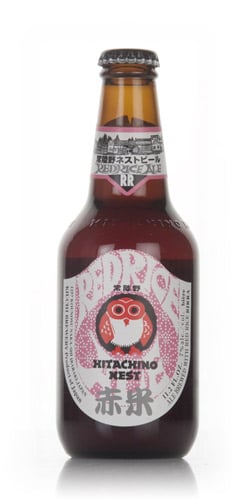 Hitachino Nest Red Rice Ale
Kiuchi Brewery's Hitachino Nest range boasts some of the most interesting and delicious beers around, and this release is no exception. This ale has been brewed with red rice which had been cultured in ancient times in Japan, giving Hitachino Nest Red Rice Ale an almost sake-like quality!
We reckon it tastes like: Creamy vanilla and red berries, with a touch of lemon and lime zest developing.
*Do surfers actually still say that? Did they ever?