Johnnie Walker ain't afraid of no ghost – the second bottling in the Blue Label Ghost & Rare series has been announced, featuring whisky from Islay's legendary Port Ellen distillery at the heart of the blend.
This week Diageo announced the launch of the (deep breath) Johnnie Walker Blue Label Ghost & Rare Port Ellen, or JWBLG&RPE for short. It may sound like two whiskies, but is actually a new blend created by Johnnie Walker master blender Jim Beveridge and his team. It gets its spooky name because it's based around whisky from legendary ghost (ie. closed) Islay distillery Port Ellen, as well as two lost grain distilleries – Carsebridge (which closed in 1983) and Caledonian (which closed in 1988). These priceless whiskies are then blended with some very rare malts from non-ghostly distilleries – Mortlach, Dailuaine, Cragganmore, Blair Athol and Oban.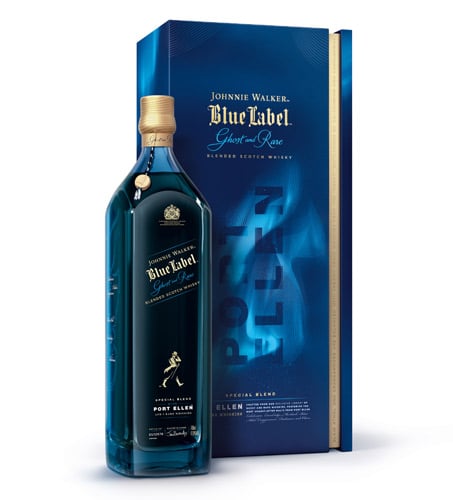 Johnnie Walker Blue Label Ghost & Rare Port Ellen
Jim Beveridge commented: "These whiskies deliver a fascinating glimpse into another world, exploring the unique, inimitable character of whiskies from a small number of iconic, closed distilleries that lend something very special to every drop of Johnnie Walker Blue Label. It's really interesting to be able to put a spotlight on the character of these whiskies."
The JWBLG&RPE will be a limited edition expression, with each bottle individually numbered, and available from October with a RRP of £275 for a 70cl bottle. It's a bold move from Diageo to use Scotland's most prized and rarest single malt in a blend, but clearly Jim Beveridge knows what he's doing. This is the second release in Johnnie Walker's Ghost & Rare series; the first bottling (which came out last year) was based on another legendary lost distillery, Brora. We've still got some drams available, in case you feel like becoming a paranormal investigator.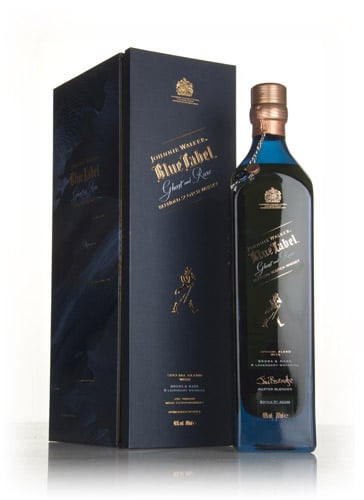 A ghost from the past…
Last year Diageo announced that both Port Ellen and Brora will be reopening, with production due to start again in 2020 – though of course the whisky won't be available for a long time to come. Meanwhile, you could try a Port Ellen single malt. The latest release comes in at over £2500 a bottle, which makes the JWBLG&RPE look like extremely good value.