To celebrate the launch of our new Macallan store we're giving a bottle of one of its finest whiskies: the 2021 Release of its 25 Year Old Sherry Oak worth £1,695!
Fans of The Macallan distillery might have noticed that its page on our website is looking extra snazzy. It's had a bit of a revamp to make it a more immersive space, rich in content and featuring a store full of lovely Macallan whisky.
To mark this new development, we've decided to launch a new competition and offer you the chance to win a bottle of Macallan whisky. But not just any Macallan whisky. We're giving you the opportunity to get your hands on the latest release from the Sherry Oak series, which if you're not familiar with, is a range of delightful single malts, all matured in Oloroso sherry-seasoned casks for that classic Macallan character. And this one's a doozy:
It's The Macallan 25 Year Old Sherry Oak (2021 Release), worth £1,695!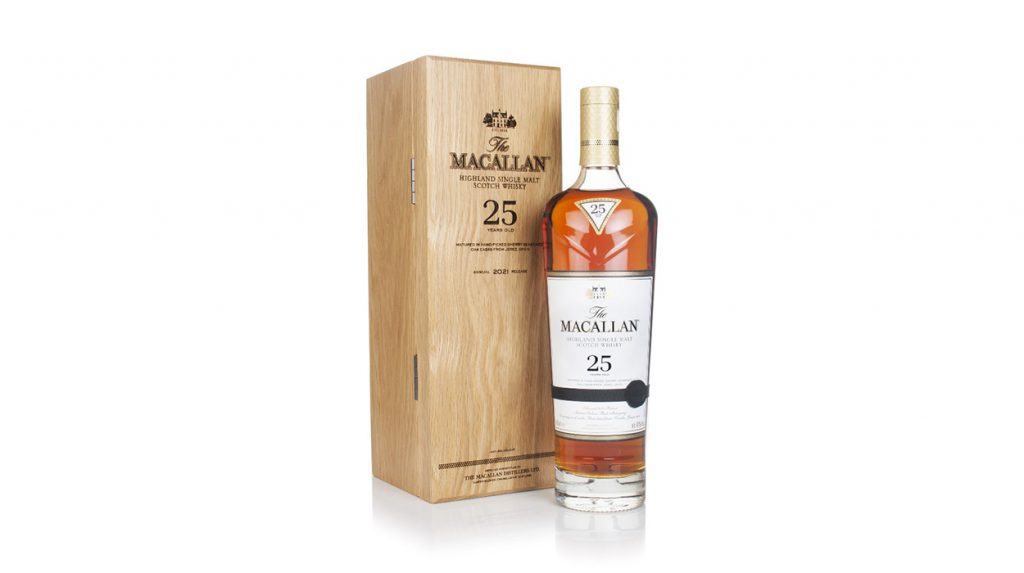 It's quite the prize, but that doesn't mean you have to jump through hoops to enter. Simply head to the new store and purchase a bottle from the Macallan range. There are some exceptions listed in the T&Cs, but the headline is this: buy Macallan, possibly win big Macallan. So, what are you waiting for?
MoM Macallan 25 Year Old Competition 2021 open to entrants 18 years and over in UK (excluding Northern Ireland). Entries accepted from 15 November to 21 November 2021. Winners chosen at random after close of competition. Shipping restrictions apply. Prizes not transferable and cannot be exchanged for cash equivalent. See full T&Cs for details.
View Full Terms and Conditions.