We've got another smashing edition of The Nightcap to take you into the long weekend. All the week's top booze stories in one handy chunk. 
It's always pretty hard to predict things. Even just coin flips are tough to get right every time, and there's only maybe about two outcomes. I'm not sure many people could have predicted how this year was going to go. It's a bit like taking a sock full of coins, throwing them in the air and trying to predict which one a magpie will swoop in from the window and steal to buy itself a bag of Jelly Babies. However, you could easily have predicted that we would have another edition of The Nightcap, packed with bite-sized bits of booze news, for you to peruse this Friday! Enjoy!
On the MoM blog this week, we invited you to join our celebrations of all things Islay, in light of the absence of a certain huge whisky festival, on Instagram Live! As today is World Paloma Day (have a great one, guys!), we made Mexico's favourite cocktail the slightly fancy way, while our New Arrival of the Week was a delightful limited edition fino. Elsewhere, Ian Buxton returned to present a story of great wealth and the Scotch whisky industry, while Henry was given a lesson in the complexities of sherry cask-ageing by the fab folk at Tamdhu. Annie then shared some industry top tips for drinking mindfully during lockdown before enjoying four simple and delicious Scotch whisky, Cognac and vodka-based cocktails courtesy of Moët Hennessy.
Congratulations are in order for Alex Priest, who was the victor of last week's virtual pub quiz! A huge thanks as well to all those who entered and if you're curious to see all the answers to last Friday's quiz, they're listed below. For those who want some more boozy brain teasers or some sweet, sweet discounts, this week's edition of the MoM pub quiz will be on our blog from 5pm as always.
Redbreast's new Dream Cask is here!
Regular readers will know we're pretty keen here at Master of Malt on Redbreast Irish whiskey, in all its many forms. That's why we're so excited about the launch of the third limited-edition Dream Cask earlier this week. It's made up of liquids no younger than 28 years from ex-bourbon casks, an oloroso sherry butt and a Port cask, all brought together and finished in a ruby Port cask. The whiskey was bottled at 51.5% ABV. Master blender Billy Leighton commented: "It's more than three decades since my predecessors went to the Douro Valley and hand-selected the cask which would become Redbreast Dream Cask 2020. I'm delighted to be able to share its creation with whiskey lovers around the world. Blender Dave McCabe added: "Because a Dream Cask is not constrained by volume, we have great licence to select a unique expression with a bold flavour which couldn't be replicated in a permanent offering. Thankfully, Billy and I were in absolute agreement that this was the right time to release this year's Dream Cask." We were given a little taste and we have to say that we were absolutely knocked out: it's beautifully creamy and spicy with notes of butterscotch, cooked apple, ginger and walnuts, but what really comes through is cherry: fresh cherry, cooked cherry and then on the finish, the lingering taste of cherryade. Top stuff Midleton! So how do you get your hands on this dreamy release? Well, first you'll need €490, and then you need to go to Redbreast's private members' club, The Birdhouse, where you can take part in a ballot that runs from Monday 25 May until 14:59 (GMT +1) on 2 June for a chance to buy a 500ml bottle. There are 921 available. Good luck!
California wine country comes to Zoom
The team here at MoM has just discovered the joy of changing your background on zoom. It's brilliant, your friends will think you're in a tropical paradise or floating in space, and there's no need to rearrange your bookshelves to remove all those old Jeffrey Archer novels. Now wine lovers can look as if they're exploring the vineyards of Napa rather than in a semi in Surbiton thanks to a new initiative from California's Wine Institute. Simply download a jpeg from the link here , go to the menu on the bottom left and click virtual background, and then upload your very own wine wonderland. There are loads to choose from and more available from Visit Napa Valley, the Sonoma Valley Visitors Bureau, Visit Temecula Valley, Visit California, and Discover Buellton. Amaze your friends! Brighten up dreary marketing meetings!
The Glencairn Glass celebrates 20th anniversary
While 2020 may resemble what the Mayans predicted 2012 would be for most of us, for the family-owned and award-winning Scottish crystal company Glencairn Crystal Studio it's a special anniversary. That's right, it's been 20 years since it created its iconic Glencairn Glass. The glass, which was designed by the brand's founder Raymond Davidson, has become the definitive whisky glass around the world today over the last two decades, with over 3 million being sold each year, across 140 different countries in every corner of the globe. The brand boasts clients such as Liverpool FC, BP, Brown-Forman, Cunard, Diageo, Houses of Parliament and Scottish Parliament, Muller, Google and the majority of the Scottish whisky manufacturers. The Glencairn team have marked this momentous anniversary by launching the Glencairn PodGlass series: a series of podcasts with Davidson and guest appearances by some renowned and respected names like Richard 'the nose' Paterson. The brand will also release new versions of the Glencairn glass, launch a fundraising initiative with the proceeds going to the company's chosen charity partners and open the new expanded Glencairn Crystal Studio site in East Kilbride, which incorporates a refurbishment and a substantial new build on the original Glencairn site to cater for expanding demand – all built by local businesses. Glencairn is also encouraging whisky lovers to follow @TheGlencairnGlass and share their favourite stay at home Glencairn moments with the tag: #beathomewithGlencairn. For more info, go to: http://www.glencairncrystal.co.uk/ or https://whiskyglass.com/.
Fernet Branca coin winner announced
The winner has been announced in the Fernet Branca coin competition and it's Bréagha Wolfgang of Draffens cocktail bar in Dundee! As we've mentioned on the Nightcap before, the competition has been going since 2010, and every year Fernet Branca picks a design to be made into a coin to be distributed among bartenders. There's even a game that they can play with the coins. In these incredibly difficult times for the hospitality industry, it's not surprising that a design has been chosen with a positive message (see above). Wolfgang commented on her winning entry: "My coin design was inspired by reflecting on the tough times and stress we all go through in this industry and how incredible it is that our communities support and lift each other during those times. The 'cheers' around the edge of the coin is about seeing each other as an equal part in life, drinking to new friends and to those we've lost along the way which I think defines our industry well. Winning this means a whole lot to me, getting given a Fernet coin was such an incredible relief after working so hard for so long and now having my very own coin design! That's something I will never forget the feeling of." Poppy Croft, Fratelli Branca brand manager, added: 'Launching the Fernet Branca Coin Design Challenge just after lock-down was something I felt needed to happen, then more than ever, to show solidarity and support to the incredible bartenders in the UK who, at that point, had literally no idea of what was ahead. Bréagha's design really stood out, reflecting the camaraderie of the industry in the face of stark adversity, a truly well-deserved win and I'd also like to congratulate all the runners up for their incredible designs,we hope to raise a Fernet with them all soon!" Here's hoping.
And finally… Cocktail Porter delivers cocktail kit to your door
The lockdown is an ideal time to work on your cocktail-making skills, but ideally, you wouldn't have to leave the house to get your hands on the perfect ingredients. Cocktail Porter may well have a solution for the budding bartender trying to stir and shake in the comfort of their home. Since 2018, it has delivered over 500 cocktail boxes a month to the Australian market and it's now arrived in the UK. From the 18 May 2020, it has been delivering craft cocktail boxes from Global Drinks Agency Sweet&Chilli (you may know them as the guys that brought us the fab Nine Lives cocktail bar in London Bridge) containing individual recipes, bottles of spirits, infusions, cordials, home-grown garnishes, infused tonics and bespoke barware to fill out our drink trolleys. Each cocktail in the collection is designed by professional bartenders and the first collection features the ingredients to create a Passionfruit Margarita (Don Julio Blanco Tequila, fresh passion fruit, fresh limes, passion fruit-infused syrup and dehydrated limes to garnish), an Elderflower 'Le Fizz' Spritz (Grey Goose Vodka, St. Germain Elderflower Liqueur, Double Dutch Soda Water, fresh lemon and with organic Persian rosebuds to garnish), the Whisky Highball Collection (Johnnie Walker Black Label Whisky, Belvoir Farms ginger/lemon & mint/elderflower cordials, Double Dutch soda water and dehydrated lemons & candied ginger to garnish), Cold Brew Espresso Martini (Ketel One Vodka, Kuka's Cold Brew Espresso, Conker Coffee Liqueur, simple syrup and Halo Raw organic dark chocolate to garnish) and a Seville Orange Negroni (Tanqueray Flor de Sevilla, Campari, sweet vermouth with orange to garnish). It should be stressed, these are not pre-batched cocktails, you do have to do some work yourself. Each cocktail is available in The Petite Kit (£45, 6 serves) and The Porter (Full Size) Kit (£85, 17-20 serves) and if ordered by 3pm will be delivered the next day, while live hosted masterclasses on YouTube will show you how to stir things up whilst staying safe at home. Order from the website: cocktailporter.co.uk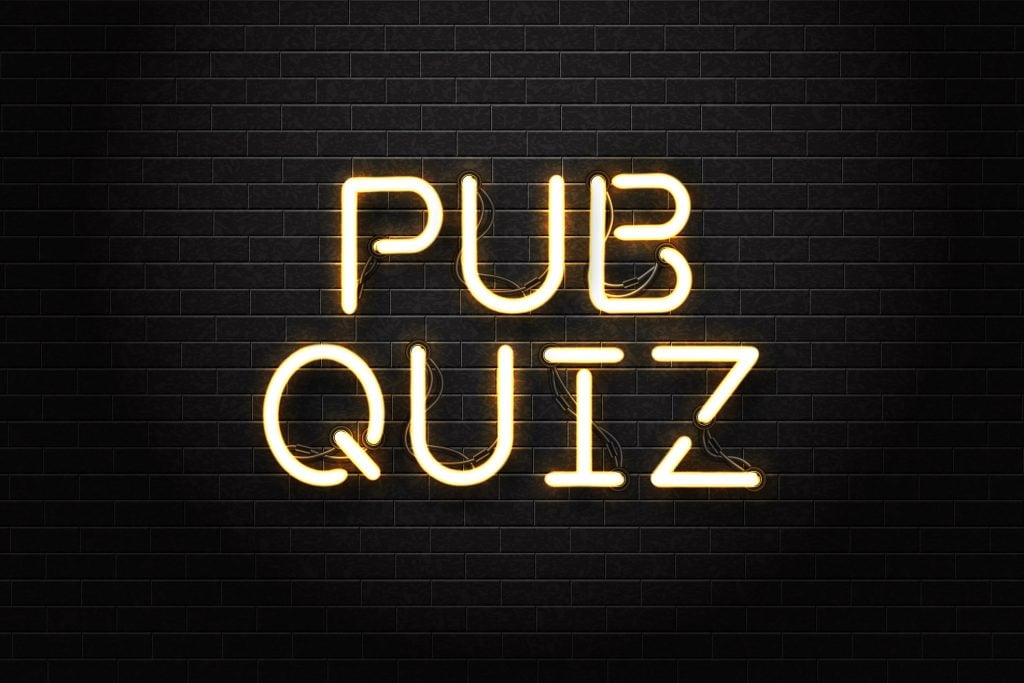 Pub quiz answers
1) What Champagne brand is Beyonce drinking in 2013 banger Drunk in Love?
Answer: Armand de Brignac
2) Which sweet wine is known as 'the king of wines, the wine of kings'?
Answer: Tokay
3) Which lager refreshes the parts other beers cannot reach (according to the ad campaign)?
Answer: Heineken
4) Which brewery serves a beer known colloquially as 'man in the box' in its tied pubs?
Answer: Sam Smith's
5) In Breaking Bad, which spirit does Gus Fring lace with poison and gift to the Cartel?
Answer: Tequila
6) What is the pub called in Shaun of the Dead?
Answer: The Winchester
7) What counts as a 'hole in one' in pub golf?
Answer: Downing a drink
8) Rapper and singer Post Malone launched a wine brand this week. But what style is the wine?
Answer: Provence rosé
9) Single Pot Still whiskey can only come from which country?
Answer: Ireland
10)   In the book 'The Silence of the Lambs' what wine does Hannibal Lector eat with fava beans and someone's liver?
Answer: Amarone