This Friday the 22 May is World Paloma Day, when todo el mundo celebrates Mexico's favourite cocktail. Here's how to make it the slightly fancy way.
Say the words 'Mexico' and 'cocktail', and most people will reply 'Margarita' but in Mexico itself, the Paloma is far more popular. It makes sense, Margaritas tend to be very strong, not ideal for sipping all day in the sunshine without things getting exciting. They also contain Cointreau or Grand Marnier, things that most people don't have lying around. 
The Paloma in contrast is a long drink made up of Tequila, which most households in Mexico will have,  plus fresh lime juice and grapefruit soda. Oddly enough, over here it's the grapefruit soda that might not be so easy to find. You could substitute with another citrussy drink like bitter lemon or old-fashioned sparkling lemonade, or you can make your own soda using fresh grapefruit, fizzy water and caster sugar as I'm doing below. 
The word 'paloma' means 'dove' in Spanish. Don't worry if you haven't heard of World Paloma Day, it's a new one, this is only its second year. Soon every drink will have its own place in the calendar: like International Pornstar Martini Day, World Snakebite & Black Day and National Shandy Week.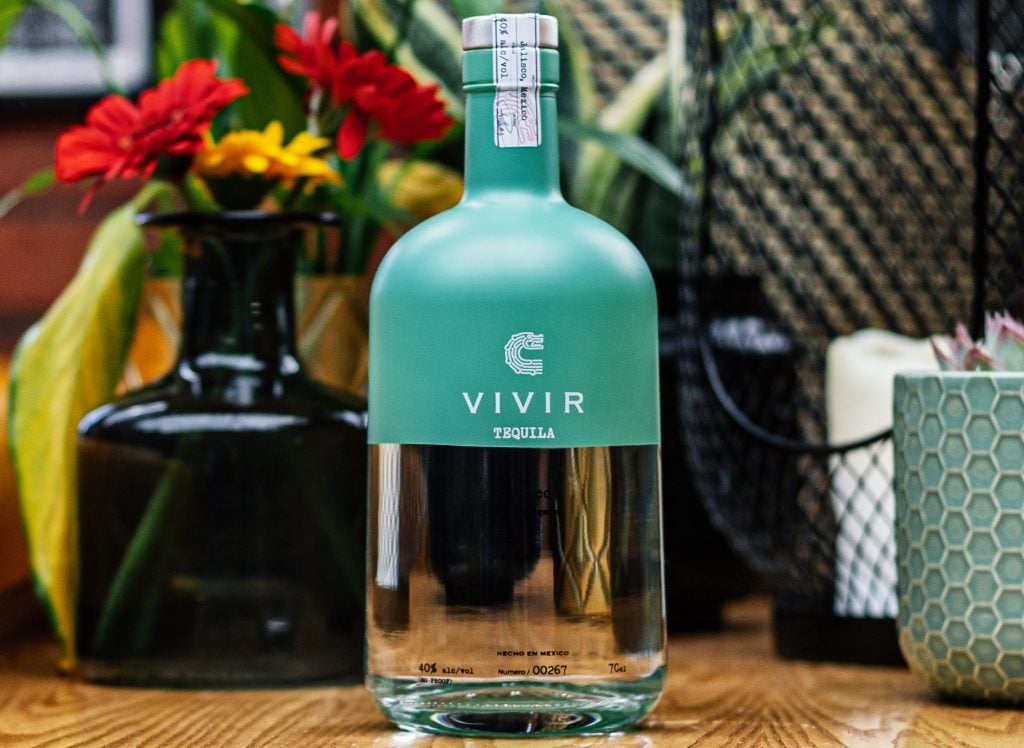 As with all Tequila cocktails, in fact all cocktails, it's worth using a decent spirit. Cheap nasty Tequila will make your Paloma taste, well, cheap and nasty. I'm using Vivir Blanco, made from 100% Blue Weber agave. It's double distilled In Jalisco and blended with local water from a volcanic spring. The result is smooth, delicious and ideal for mixing.
The final touch is entirely optional but it's quite a fun way of adding character to your drink. At the end pour in a teaspoonful of mezcal, I'm using the quite difficult to pronounce QuiQuiRiQui Matatlan. Feel free to leave it out but it does give the drink a wonderful kick of complexity without overpowering the fruit or Tequila. Consider it a supporting spirit. 
Oh, and finally to salt or not to salt? Salt is counterintuitive as it actually makes the drink taste sweeter so you need less sugar but I find a whole rim coated in a thick layer of salt too, um, salty. So, I just wet the rim of the glass and dip it in a couple of places in crunchy sea salt. 
It's worth making it up in batches and keeping in the fridge to drink over the course of a summer's afternoon. Right, here's the recipe.
60ml Vivir Blanco Tequila
Juice of one ruby grapefruit or approx 100 ml
30ml lime juice
Teaspoon of caster sugar
Sparkling or soda water
Teaspoon of QuiQuiRiQui Matatlan mezcal (optional)
Rub some Tequila round the rim of a tumbler or Highball glass, dip it in sea salt but don't coat the entire rim. Add the grapefruit juice, lime juice, Tequila and sugar. Stir thoroughly and taste. Add more sugar if it's too tart for you. Fill with ice, stir and top up with fizzy water. Add a teaspoon of mezcal and garnish with a lime wedge or piece of grapefruit. Or both.