With the promise of warmer weekends ahead, now's the time to pin down a selection of light, refreshing and unfussy al-fresco drinks. Here, American Bar at The Savoy's bartender Jake O'Brien Murphy and Belvedere vodka brand ambassador Mark Tracey share four simple and delicious Scotch whisky, Cognac and vodka-based cocktails…
Stock up on choc ices and fire up the BBQ – summer might look a little different this year, but it's so close, we can almost taste it. Technically, we've already tasted it, having attended a virtual cocktail masterclass hosted by Moët Hennessy (the French company behind Ardbeg, Glenmorangie, Hennessy and Belvedere). 
Guided by Jake O'Brien Murphy, bartender at American Bar at The Savoy, and Mark Tracey, Belvedere brand ambassador, we re-created four quintessential summer serves designed to make the most out of everyday ingredients you might find in your kitchen. And now we're sharing the recipes with you, because we're nice like that. Before you slap that sunscreen on, though, a few words of advice. 
First of all, ready your workspace. Or to paraphrase nineties rapper Ice Cube, prep yourself before your wreck yourself. It only takes a few minutes to make syrups, lay out garnishes and squeeze lemons and limes, and it'll make assembling your cocktail far easier. "I would always encourage using fresh produce, squeezed as close to making the drink as you can," says Tracey.
Should your chosen cocktail require shaking – as several below do – don't skimp on the ice. Fill the shaker as full as you possibly can. Aim to shake for between eight and 10 seconds, or until condensation forms on the outside of the shaker. "You just want to tie everything together and add a load of tiny little micro-bubbles into [the drink]," says O'Brien Murphy. "That's the idea of shaking: We're trying to get it cold, dilute it, and alter the texture."
The same goes for your glassware, too. "If you pour the drink over one cube of ice, that cube of ice will lose its thermal integrity quicker than a big glass full of ice," O'Brien Murphy continues. It might help to think of ice as an ingredient that makes your drink more consistent from start to finish. "The less ice, the more dilution," says Tracey, "which means the drink is going to change, it'll heat up and it's not going to be as palatable." 
Finally, use a fine strainer if you have one. Not only will it catch citrus remnants and pulp from other fruits (if you're shaking with berries, for example) but it'll also capture smaller shards of ice, potentially affecting the dilution, and nobody wants that. 
Well, we've done our bit. You're free to get cracking on the cocktails below – but if you fancy watching the professionals do it first, Tracey and O'Brien Murphy are hosting this very masterclass live on Moët Hennessy's Clos19 Instagram account this Wednesday, 20 May at 5pm.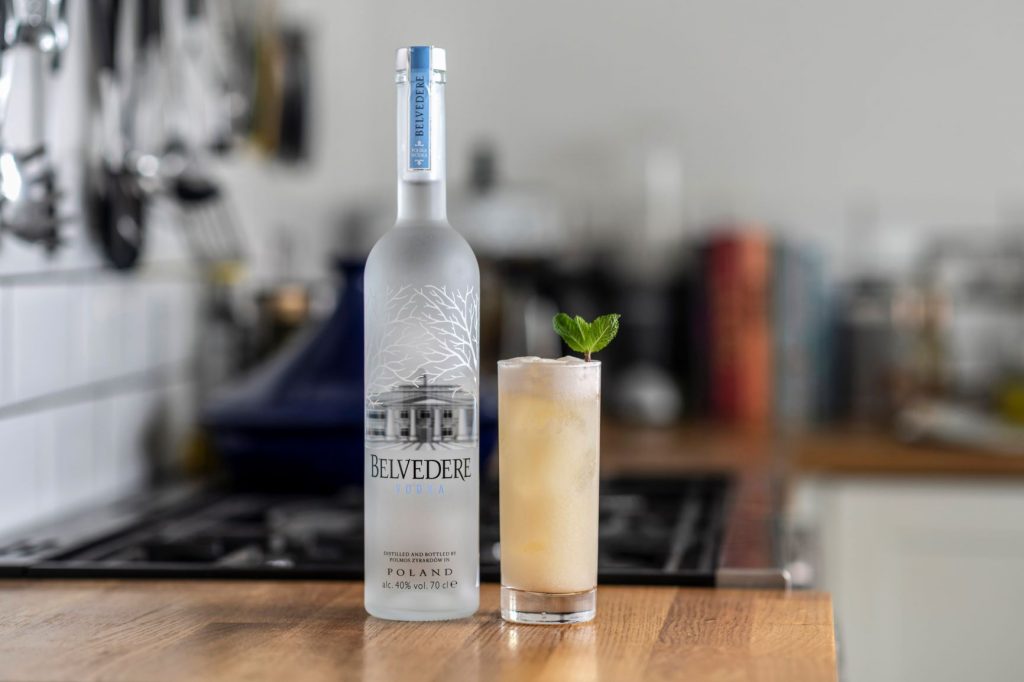 Belvedere Almond Milk Punch
Tell me more… A light and silky take on the traditional milk punch.
Ingredients: 40ml Belvedere, 25ml fresh lemon juice, 15ml honey water*, 60ml almond milk, mint to garnish
Method: Shake all ingredients over ice and strain into ice filled highball glass. Garnish with sprigs of mint.
*Honey water: combine 3 parts honey and 1 part boiling water (3:1)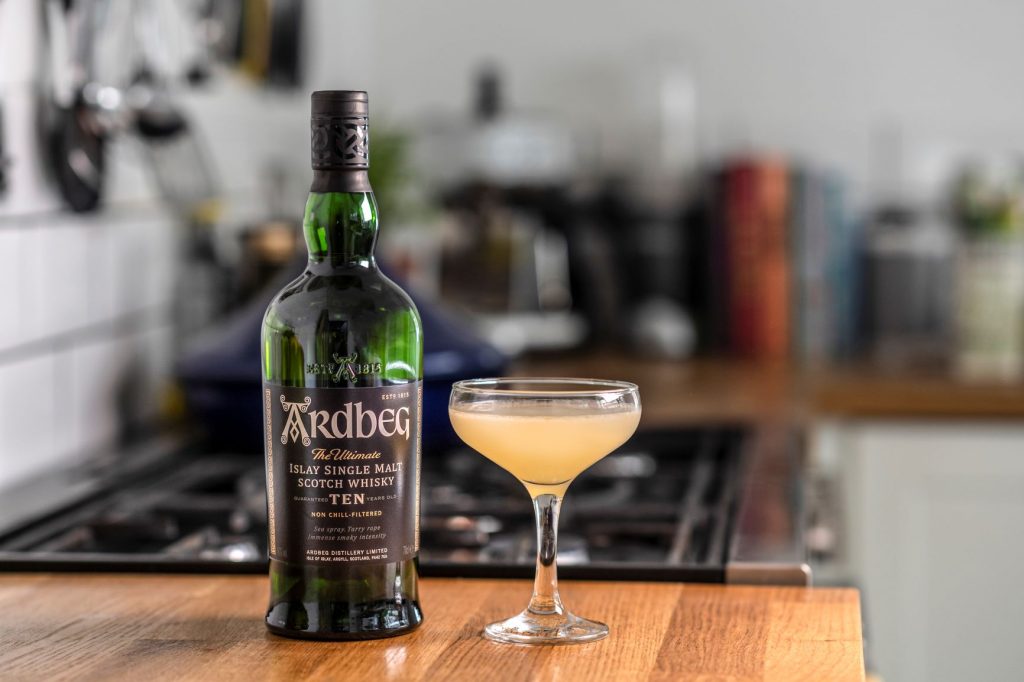 Ardbeg Shortie's Dirty Daiquiri
Tell me more… A smoky twist on popular summertime classic, the Daiquiri.
Ingredients: 50ml Ardbeg Ten Year Old, 20ml apple juice, 20ml fresh lime juice, 10ml vanilla syrup*
Method: Shake all ingredients over ice before straining into a chilled coupe.
*Vanilla Syrup: combine 1 part caster sugar and 1 part boiling water (1:1). Stir until clear and then simply add a dash of vanilla essence or vanilla paste.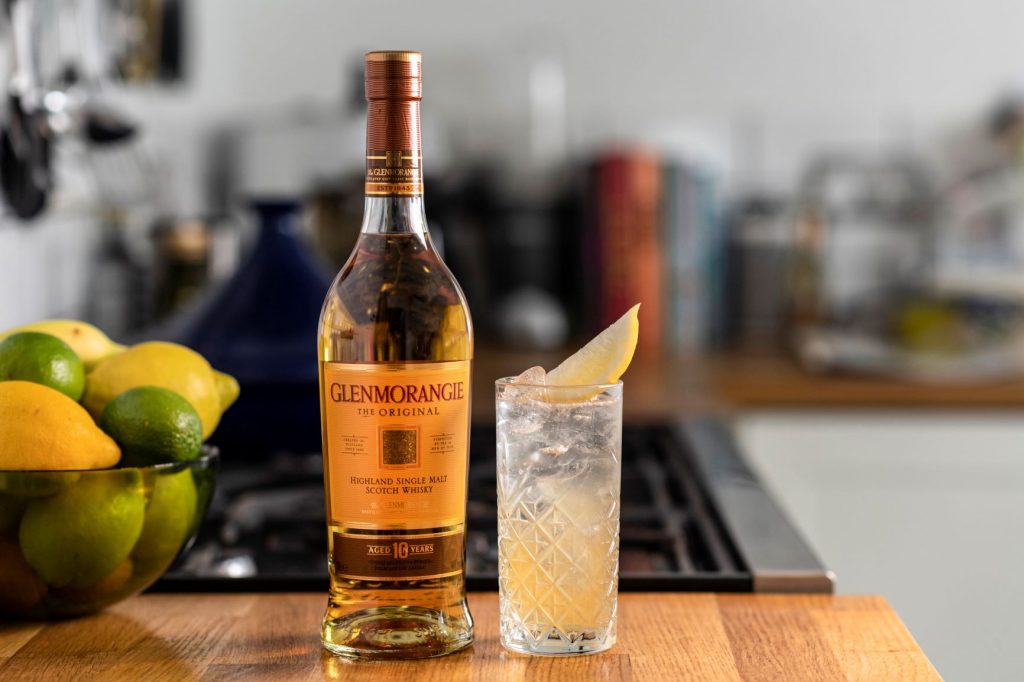 Glenmorangie Ginger & Honey Highball
Tell me more… Fresh and light, combining the fruity notes of Glenmorangie with sweet citrus.
Ingredients: 50ml Glenmorangie Original, 15ml fresh lemon juice, 15ml honey water*, sparkling water to top, lemon wedge, slices of raw ginger
Method: Mix all ingredients together (excluding the sparkling water) and strain into an ice-filled Highball glass. Top with sparkling water. Garnish with a lemon wedge and thin ginger slices.
*Honey water: combine 3 parts honey and 1 part water (3:1)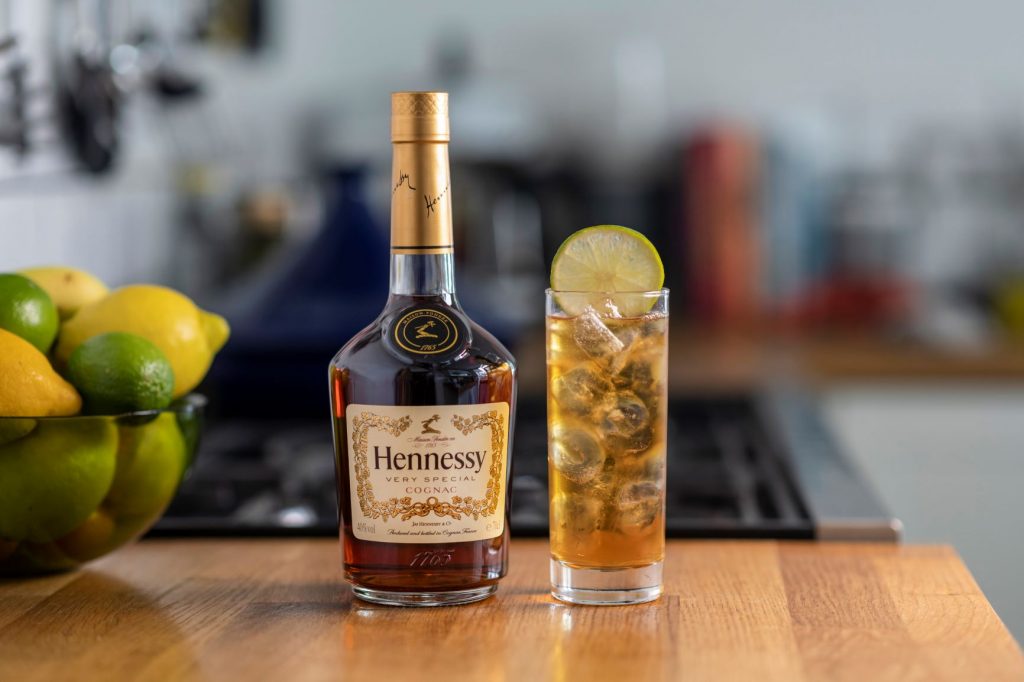 Hennessy & Ginger
Tell me more… A perfectly-balanced sweet and spicy highball.
Ingredients: 50ml Hennessy VS, ginger ale, fresh lime to garnish
Method: Pour Hennessy VS into a tall glass. Add ice cubes, top with ginger ale and stir with a bar spoon. Garnish with fresh lime.