It's so nearly Christmas! Have you bought all your presents? Ordered a turkey? Thought up a list of safe topics for the dinner table? No? Nor have we! It's going to be chaos this weekend. But before we panic, it's time for the final Nightcap of 2018. Where did the year go?!
This week, the wise Annie Hayes said 'forget the eggnog, there's a new wave of Christmas cocktails to try'; we had news of Glenturret's new owner, a Swiss gentleman who also owns crystal house Lalique; we took an Ardbeg masterclass with Brendan McCarron; and our very own features editor, Henry Jeffreys, talked about his new book, The Home Bar.
But that's not all! We also counted down the days with a Drinks by the Dram Whisky Advent Calendar which has yielded some mighty whiskies: Glenfarclas 105, Peat's Beast, Jim Beam Rye, Aberfeldy 12 Year Old, an an Irish single malt from That Boutique-y Whisky Company, Rock Oyster and GlenDronach 12 Year Old. And there's still three more doors to open before the big day. We've also had an amazing ##WhiskySanta Super Wish, a Glenfarclas 1956, and the return of Master of Malt Auctions! Phew.
Right, let's hear the final booze-filled news of 2018. Who can even imagine what 2019 will bring?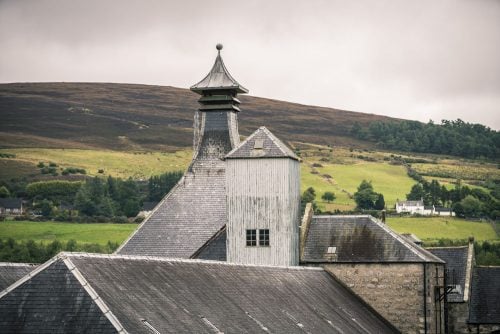 The Highlands finally have a festival!
New Highland Whisky Festival joins the dramming calendar
There's only one thing we like more than whisky at Master of Malt, and that's a whisky festival. So we were delighted to learn that the new Highland Whisky Festival will take place in 2019. The festivities will take place from 10-17 May; eight days and eight distilleries! The roll call? Balblair, Clynelish, Glenmorangie, Old Pulteney, The Dalmore, The Singleton of Glen Ord, Tomatin and Wolfburn. So some pretty legendary names there. It's organised by Kate Waugh who said: "With the continuing increase in whisky tourism especially along the North Coast 500 we identified an opportunity for the Highland Distilleries to have a festival of their own. Between the eight distilleries we have over 1,000 years of craftsmanship and experience in producing whisky." Chris Taylor from VisitScotland added: "As one of the largest whisky producing regions in Scotland, the Highlands is a veritable paradise for lovers of a wee dram with whisky a vital part of local tourism. With all eyes on the Highlands and Islands next year – following Lonely Planet naming it Best in Travel 2019 – this new festival will be a great addition to the visitor experience…" May 2019 is looking like a bumper month for Scotch whisky lovers with the Spirit of Speyside scheduled for 1-6 May, the Campbeltown Malts Festival from 21-24 May, and Fèis Ìle on Islay taking place from 24 May-1 June. See you there!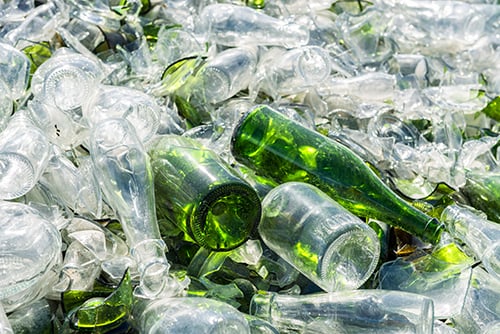 Return your bottles, people!
UK govt. suggests deposit return scheme for booze bottles
Do you recycle your whisky or gin empties? There could be a brand new way of sustainably binning those bottles soon. This week, the UK government published its Resources and Waste Strategy, detailing plans to reduce the environmental impact across a range of industries. Shifting responsibility for recycling to retailers and using less glass in bottles were both there, as were details of a deposit return scheme (DRS). It's super simple: buy drink in a glass bottle at a slightly higher price, sip don't gulp the contents (always), return the bottle for reuse and you get that price difference back! It's a system already in use in many parts of the world, seemingly very successfully. But not everyone is convinced it should be adopted in the UK. "We welcome the Government's intention to tackle waste," said Miles Beale, chief exec of the Wine and Spirit Trade Association (WSTA). "However we remain unconvinced that glass drinks containers should be included within the scope of the proposed DRS scheme. The UK already exceeds EU glass recycling targets. About 70% of glass packaging is recycled against a target of only 60%. Introducing DRS for glass drinks containers flies in the face of this track record – and could undermine achievements to date. Moreover for wine and spirit drinks, the vast majority of which are consumed in the home, there is no evidence to suggest that glass drinks containers are contributing to litter." What do you think? Let us know on social or in the comments below.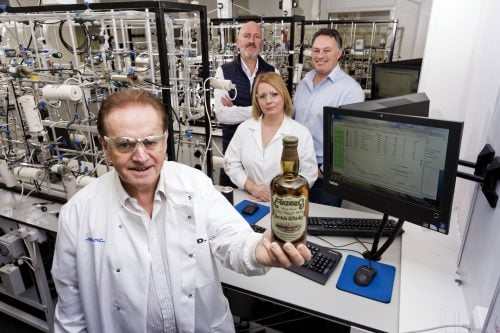 On the case to find the fakes
'£41 million'-worth of fake whisky 'in circulation'
Depressing but not entirely surprising news emerged from valuation and investment expert Rare Whisky 101 (RW101) this week. It partnered with the Scottish Universities Environmental Research Centre (SUERC) to suss out the prevalence of fake antique Scotch whisky using fancy radiocarbon-dating technology. In particular, it focused on 21 different old and rare bottles collectively worth £635,000, sourced either from private individuals, auctions or retailers. Using the dating system, it was found that all 21 were modern fakes, leading RW101 to conclude that the secondary market is absolutely riddled with forged whisky, to the value of £41 million. That's a lot of fake booze, and every single bottle claiming to be distilled pre-1900 was a forgery. "As we have always stated, each buyer must seek to assure themselves of the authenticity and veracity of any potential acquisition," said RW101 co-founder, Andy Simpson. "The exploding demand for rare whisky is inevitably attracting rogue elements to the sector. While we know that the vast majority of rare whisky vendors aren't knowingly selling fake whisky to unsuspecting buyers, we would implore auction houses, retailers, brand owners and buyers to refrain from selling or purchasing any pre-1900 distilled Scotch whisky unless it has a professional certificate of distillation year/vintage by a carbon dating laboratory." Yes, sir.
EBS and William Grant team up for four-day Glenfiddich extravaganza
The stuff of whisky dreams now. The European Bartender School (EBS) and Glenfiddich parent company William Grant & Sons have palled up for something really rather wonderful. It's a four-day trip up to the Speyside distillery complete with five nights' accommodation on-site, comprehensive tours, tasting sessions, access to genuine experts, and even the chance to make your own blend! It's the sort of trip usually reserved for trade VIPs, but now whisky fans from all walks of life can immerse themselves in the world of distilling. There are only 15 spaces per trip so participants can get proper hands-on with every stage of the production process. "It's the first time we are opening our distillery accommodation to the public," said Ludovic Ducrocq, head of brand ambassador advocacy, William Grant & Sons. "The course promises to be hands-on, challenging and thoroughly enjoyable in a beautiful corner of Scotland at the Glenfiddich distillery." Check out the video above (we're not jealous AT ALL) or visit the EBS website for all the deets. Glenfiddich hosted one group in October, and by all accounts it was a roaring success. Dates for February, March and April are available now, with spaces priced at £1,150 per person. Happy distillery adventures, folks!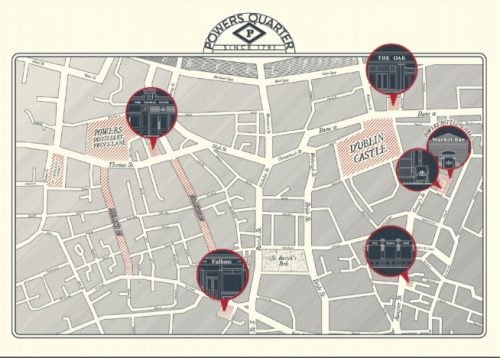 The Powers Quarter pub crawl map
New 'Powers Quarter' puts Powers back on the Dublin whiskey map
Powers Irish Whiskey has unveiled a new collaboration between six Dublin bars called the Powers Quarter. The participating bars are all based within walking distance of the old John's Lane distillery which closed in 1979 (Powers is now made at the New Midleton in Cork). This free, brand-focused bar crawl will take in the following Dublin venues: Thomas House, Market Bar, The Oak, The Swan, Idlewild and John Fallon's The Capstan Bar. Each bar will tell a different chapter of Powers's long Dublin history – the distillery was founded way back in 1791. Powers-educated bartenders will craft signature serves inspired by the story, and The Powers Quarter will also be supported by social media and a dedicated website where whiskey fans can a download map and take a virtual tour. Powers will also use the initiative for educational visits with the trade, bartenders and distributors from around the world and within parent company Pernod Ricard's network. There's even an option to do a guided tour with the Powers global ambassador, Michael Carr, for €60. Carol Quinn, archivist at Irish Distillers, commented: "Across the Powers Quarter, Irish whiskey connoisseurs and casual fans alike can enjoy a sip back in time and learn about the true character of the Powers family as purveyors of Irish whiskey – and with whiskey tourism in Dublin booming to almost 400,000 visitors last year, we are confident that the Powers Quarter will enchant a whole new generation of whiskey fans."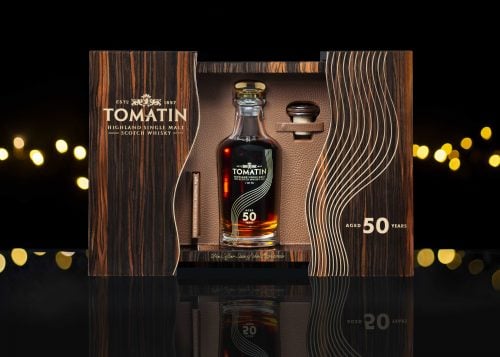 The swanky Tomatin 50 Year Old
Tomatin releases its first 50 year old distillery bottling
Award-winning Highland whisky distillery Tomatin has released a highly-anticipated 50 year old single malt, handily called Tomatin 50 Year Old! It's the distillery's oldest expression and was distilled on 24 November 1967 and matured for 50 years at the distillery, before it was finished in a single first-fill oloroso sherry butt (cask number 35817, to be precise). It was then bottled in an individually-numbered, hand-blown Glencairn crystal decanter at 45.3% ABV. If you think that's fancy, then check out the Italian-crafted wooden box it comes in, furnished with leather no less. Each box also comes with an individually-numbered book, signed by distillery manager Graham Eunson, as well as a leather carry bag. Tomatin 50 Year Old is said to possess rich and complex flavours of freshly-felled oak, orchard fruit, exotic tropical fruits, vanilla toffee, crème caramel and flame raisins. "It is with great pleasure that we announce the release of Tomatin's oldest expression – the Tomatin 50 Year Old," said Stephen Bremner, managing director of Tomatin. "This special expression has been quietly resting for half a century, and it is wonderful to see it presented in all its glory." Only 70 were produced, so if you can cough up the eye-watering £10,000 price tag, we suggest you do so quickly.
Some of the best boozy books from this year
André Simon Drink Books of the Year shortlist announced
The shortlist for the prestigious André Simon food and drink writing awards is just in, and we're happy to report that at Master of Malt we have been rather prescient. Two of our favourite drink books, Oz Clarke's Red & White and Simon Woolf's Amber Revolution, also found favour with the judges led by Daily Telegraph wine writer Victoria Moore. The other books on the shortlist are Flawless by Jamie Goode, The Sommelier's Atlas of Taste by Rajat Parr and Jordan Mackay, Vineyards, Rocks and Soils by Alex Maltman, and a lone non-wine book, The Life of Tea by Michael Freeman and Timothy d'Offay. This is the 40th year of the prize named in honour of the French-born writer and wine merchant. Chairman Nicholas Lander said: "This has been a bumper year for the André Simon awards." In a strong field, Oz Clarke is probably the bookies' favourite but we are tipping Maltman's tome as the dark horse to watch. Get down to William Hill before 5 February when the winner is announced.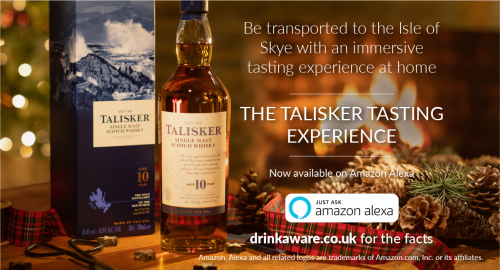 The Talisker Tasting Experience
Alexa at the ready: Talisker releases voice skill
If you've got an Amazon Alexa at home or you're 100% sure Santa (the fake one, not the real #WhiskySanta) has one in his sack with your name on it, Talisker has a treat for you this Christmas. The distillery has gone and made an age-gated Alexa Skill called the Talisker Tasting Experience, a voice-activated activity to give fans the opportunity for "hands-free learning as you would in an in-person whisky tasting at a distillery or bar". It features Talisker Skye, Talisker Storm and Talisker 10, users are taught how to taste, and you can also ask questions as you sample! "Talisker is a brand with an extremely rich heritage, produced by the sea on the Isle of Skye," said Benjamin Lickfett, head of tech and innovation at Talisker parent, Diageo. "We were looking to bring elements of this location and the fantastic tasting tours at the Talisker Distillery into people's homes. Voice is the perfect technology to do just this and provide an enhanced brand experience by putting the consumer, product and brand at the centre of a tasting, in a completely seamless and non-intrusive way." Diageo has previously developed and released 'The Bar' for the Amazon Echo Show which teaches you how to mix, and the Happy Hour Alexa Skill, which has loads of cocktail recipes.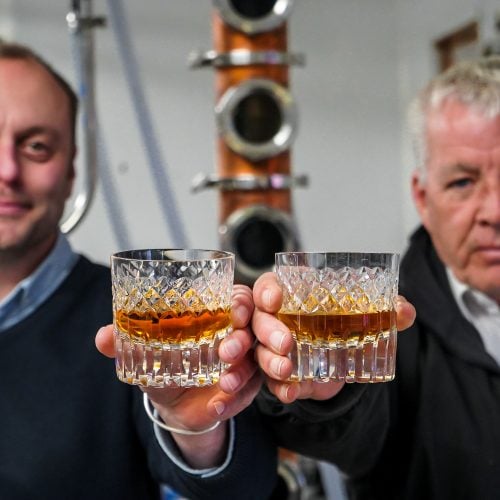 First Isle of Wight whisky? Cheers to that!
Rejoice! The Isle of Wight's has its first (legal) whisky
More exciting English distilling news just in! The Isle of Wight Distillery (no prizes for guessing where it's based) has just announced its first whisky has come of age. The first spirit came off the stills in December 2015 so (by the three years rule) it is now whisky. Oh happy transformation! And it is truly a local whisky. The wash is made from island-grown barley and brewed by Goddard's of Ryde. Xavier Baker from the distillery had this to say about the brewing process: "Great care and attention have been given to brewing the wash, a process often rushed in distilling. Distillers and brewers for generations have never really spoken, although the first part of whisky production is creating a strong beer. Our point of difference is we are approaching our whisky from a brewer's perspective." Sounds very tempting. But you'll just have to wait as this whisky will now be aged a while longer in ex-bourbon and charred white wine casks with no release date yet. So tantalising!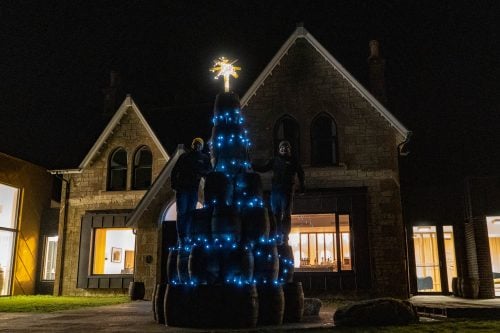 Merry Cask-mas! (I regret nothing)
And Finally… Raasay distillery makes a 'Christmas tree' out of old casks
The Isle of Raasay Distillery has come up with an imaginative use for all those barrels that no longer have anything to give. Turn them into an enormous Christmas tree, of course! This isn't the first time a distillery has found an imaginative use for its old casks. Glenmorangie has built a whole series of marketing campaigns around repurposed wood. You can buy Glenmorangie surfboards, sunglasses and bicycles, all made from staves that once held whisky. But whereas Glenmorangie's cast offs have been turned into slick objects of desire, the Raasay approach is more rustic. In fact, what they call a Christmas tree is really just a pile of old barrels with a star made up from a broken sherry cask. It was built by Joseph McGowan, distillery operator, and Iain Robertson, head distiller, over the course of an evening (perhaps after a dram or two). "We wanted something that celebrated our first full year of production, and the island doesn't have a community Christmas tree so this seemed like the perfect compromise," said tour guide Calum Gillies. "We have it wrapped in a variety of lights, so walking past the distillery or coming over on the ferry at night, you can see it lit up like a, well, Christmas tree." A bit like a Christmas tree, not a lot.
So. We now have three things left on our festive to-do list. First up is to send super-sized congratulations to Victoria Nightingale – #WhiskySanta only went and granted her wish for a bottle of the Glenfarclas 1956 (cask 1767) Family Cask release, worth nearly £5,000!
Green with envy? Panic not! Our second remaining task is to remind all you good folk that #WhiskySanta has his eye on Twitter, Instagram and Facebook (oh, and even G+. Go on, then) right up until midday on Christmas Eve and plans on granting a few more wishes yet! There will even be goodies stashed in orders, too. Then he's got to run off back to Lapland. We gather he's got a big night planned.
And the final and most important task: to wish you all a wonderful Christmas filled with fun, festivities and many delicious things!
The Nightcap returns in January. Until then, enjoy!