From exploring beer that smells of bins to evaluating the finest wines known to humanity, this year's booze books have something for everyone. Here's what to read this Christmas if you like to drink.
There has been a bumper crop of booze books this year. Ideally, we would have at least three posts to get all of them in. But we just don't have the time! So as we've already covered the excellent Aperitif by Kate Hawkings and Japanese Whisky by Brian Ashcraft, I won't talk about them again. Then there's the game-changing Home Bar by, errm, me. Anyway, after that shameless plug, here are my top ten drink books of the year.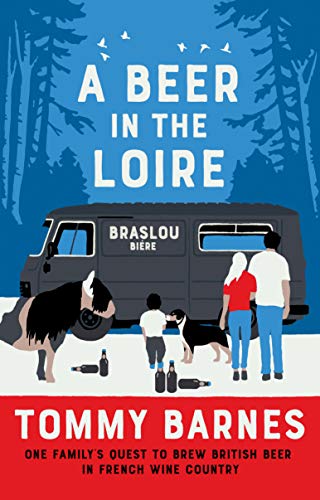 Beer in the Loire: One Family's Quest to Brew British Beer in French Wine Country – Tommy Barnes (Muswell Press, £12.99)
Tommy Barnes was working in London, doing a job he disliked and loathing the daily commute – so he and his wife moved to France for a more relaxing life. His plan was to support himself by brewing. Unfortunately he didn't speak French or know anything about making beer and he's not, as he would be the first to admit, a very quick learner. At first, he made some extremely dodgy beers including one that smells of bins but gradually and not without many mishaps, things began to improve. Barnes manages to add something new to the Englishman in France genre not just by being extremely funny but by writing from the heart. It's a book that gets its hooks into you so you have to keep reading to the end. It also made me want to try his beer, though not the one that smelt of old bins.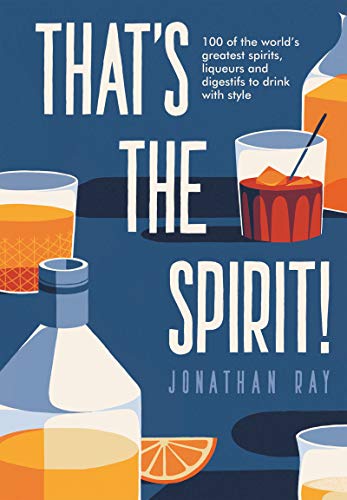 That's the Spirit: 100 of the world's greatest spirits and liqueurs to drink with style – Jonathan Ray (Quadrille, £14.99)
Johnny Ray has had a long and varied career in booze with a stint at Berry Bros & Rudd before becoming a drinks writer, first at The Telegraph and now The Spectator. He's also one of the people behind the delicious Brighton Gin so clearly knows his cocktail onions. The book consists of 100 of his favourite spirits, liqueurs and digestifs, mixed with little features on how spirits are made, the history of the cocktail, and the author's favourite bars. He's a winning companion and clearly has excellent taste in drink: many of his favourites like Delamain XO, Appleton Estate 21 Year Old and Glenmorangie Signet, are our favourites too. A copy of this book and one of these bottles would make an excellent Christmas present.
101 Rums to Try Before You Die – Ian Buxton (Birlinn, £12.99)
In a series of bestselling books, top drinks writer Ian Buxton has covered gin, he's covered whisky (a few times), and now it's the turn of rum. In some ways the rum market is similar to where Scotch whisky was 40 years ago. Most rums are blends of distillation types, distilleries and even countries. Some highly-regarded distilleries don't bottle their own but are now starting to appear on the market thanks to specialist bottlers. Ian Buxton brings a knowledgeable, sceptical and amusing eye to a complicated subject. It's a book that will have you dusting off your credit card and logging on to your online booze retailer of choice.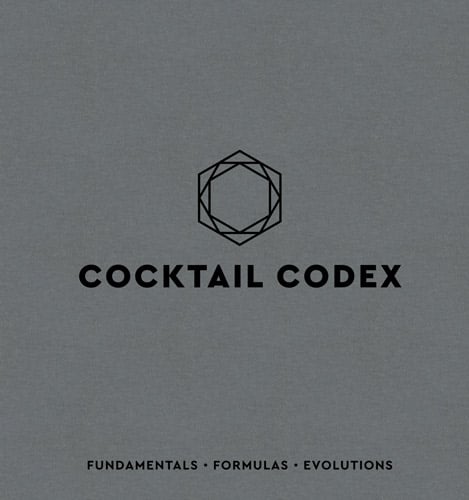 Cocktail Codex: Fundamentals, Formulas, Evolutions – Alex Day, Nick Fauchald and David Kaplan (10 Speed Press, £25)
This book is a must-have if you want to take your cocktailing (it's a real word, F. Scott Fitzgerald used it) to the next level. Cocktail Codex is a collaboration between American bartending royalty. Their big idea is to divide cocktails up into six groups: the Old Fashioned, Martini, Daiquiri, Sidecar, Highball and the Flip. According to the authors, everything is just a variation on these greats. For example, a Negroni is in the Martini family; they are both gin + vermouth + a bittering element. It's a gorgeous-looking book with glossy photos and flow charts that show how cocktails are interrelated. My only quibble would be that surely the Daiquiri and Sidecar are essentially in the same family, the Sour?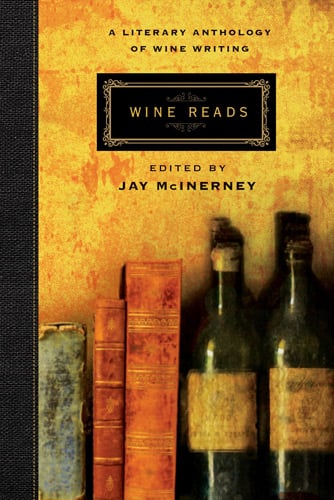 Wine Reads – edited by Jay McInerney (Grove Press, £16.99)
Former enfant terrible of American letters, Jay McInerney, author of books such as Bright Lights, Big City and Brightness Falls, is also widely-respected wine writer. So he's the obvious choice to edit this varied collection of writing on wine. There's classic stuff such as George M. Taber on the wine tasting that shocked the world, the Judgement of Paris; wine-soaked fiction from Roald Dahl and Michael Dibdin; chapters from epicureans AJ Liebling and MJK Fischer; as well as classic wine journalism from Jancis Robinson and McInerney himself. It's the perfect gift for the wine bore in your life, much more fun than a novelty corkscrew.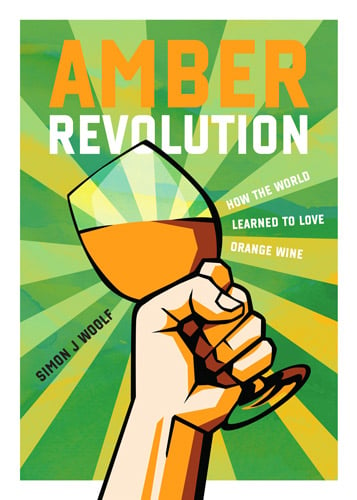 Amber Revolution – Simon Woolf (Morning Claret, £30)
Everyone knows that wine comes in three colours – red, white and pink. Right? Wrong! There's a fourth colour – orange. An orange or amber wine is a wine made from white grapes but with skin contact (ie. as if it was a red wine). Ancient wines were almost certainly made in this way with grapes of any colour thrown into an amphora, trodden and left to ferment. But it's a technique that has been revived in recent years particularly in Slovenia, northern Italy and Georgia (where pre-modern winemaking techniques never died out). Woolf's book is a guide to this dynamic movement but what makes it so good is his gift for character. Certain influential figures like Italian wine maker Josko Gravner function as threads that hold the book together and give it a biographical feel. In this way, Woolf makes what could be a rather niche and technical subject come alive.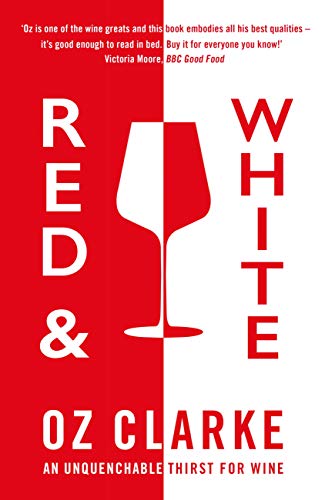 Red and White – Oz Clarke (Little, Brown Book Group, £25)
Readers of a certain age will remember Oz Clarke from his double act with Jilly Goolden on the Food & Drink television programme in the '80s and '90s. He doesn't have quite the same profile now, in fact at one point in this latest book someone says to him 'Oz Clarke, I thought you were dead!'. Far from it. Red and White pulsates with enthusiasm, and nobody enthuses like Oz. He is the anti-snob which makes this memoir/wine guide brilliant for beginners, but his knowledge, enthusiasm, and sheer ability to put wine into words means that it'll appeal to even the most knowledgeable Burgundy drinker.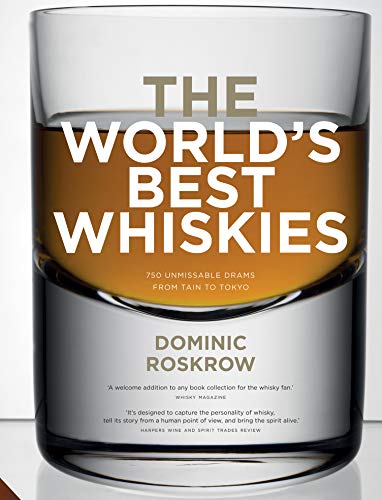 The World's Best Whiskies: Whiskies: 750 Unmissable Drams from Tain to Tokyo – Dominic Roskrow (Jacqui Small. £28)
Dominic Roskrow is a highly-respected whisky writer, a former editor of Whisky Magazine, a Keeper of the Quaich and a Kentucky Colonel (like Colonel Sanders from KFC). His latest book is a thorough, opinionated and amusing guide to the wide world of whisky. And it really is a very wide world these days. Even five years ago a book like this would have required significantly less work but serious malts are now made in Australia, France, India and Wales. Roskrow has tasted everything and found something evocative and interesting to say about every single whisky in the book. There are also country guides and potted histories of selected distilleries. It's a beautifully put together book imbued with a deep love of whisky.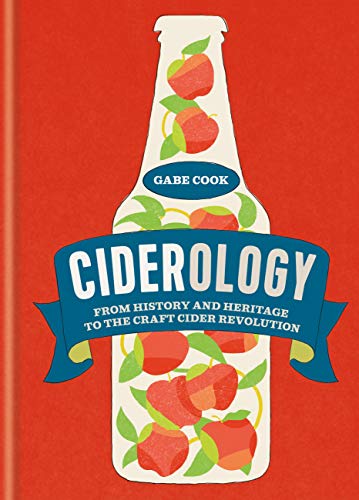 Ciderology: From History and Heritage to the Craft Cider Revolution – Gabe Cook (Spruce, £16.99)
While there are many books published every year on beer, wine and whisky, cider has been rather overlooked… until now. Ciderology is a great introduction to a fascinating but much-maligned drink. Cider was once, and should be again, England's answer to wine, but many ciders are essentially alcopops with very little fruit content. Imagine if Champagne was mainly made of flavouring, sugar and water, rather than grapes and you have some idea of the mountain cider has to climb. Which is why we need people like Gabe Cook to spread the gospel of real cider. Cook has worked for the big boys, Bulmers and Westons, as well as made in cider in a barrel in a shed so he knows the subject backwards.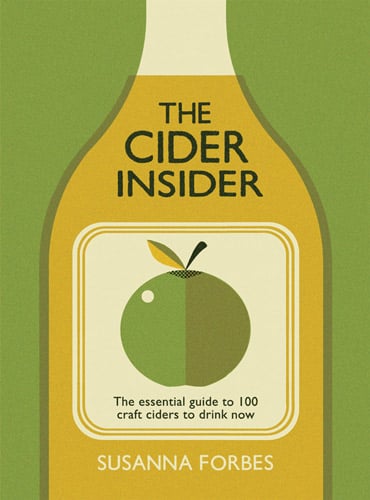 Cider Insider: The essential guide to 100 craft ciders to drink now – Susanna Forbes (Quadrille, £12.99)
Typical, you wait years for a book on the cider and then two come along at once. Forbes is that rare thing, a journalist, an editor at Imbibe magazine, who put her money where her mouth is and moved to Herefordshire to set up the Little Pomona Orchard. She now makes some of the country's best ciders. This is her guide to the quiet cider revolution that's going on in this country and around the world as producers and drinkers are rediscovering 100% apple cider. But more than this, creating polished distinctive products that deserve to be appreciated like wines rather than knocked back as summer thirst-quenchers.