Fancy finding out about Japanese whisky but don't know where to start? 'Japanese Whisky: The Ultimate Guide to the World's Most Desirable Spirit' certainly sounds like a good place to start. We chat to the author, Brian Ashcraft…
On the blog today we are delighted to have Brian Ashcraft, author of a beautiful book called Japanese Whisky: The Ultimate Guide to the World's Most Desirable Spirit. It's a brilliant introduction to a complicated subject and, just to make your life even easier, at the end Brian has picked his favourite Japanese whiskies from the Master of Malt range.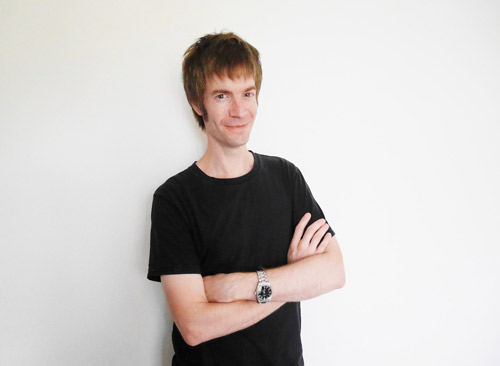 Brian Ashcraft!
Master of Malt: Hello Brian! What was it that brought you from Texas to Japan?
Brian Ashcraft: When I was in college I interned for Quentin Tarantino and he had a distribution company that released Japanese monster movies. And so I thought I would come here for a few months after college and then that's turned into seventeen years later!
And how is your Japanese?
I conduct interviews in Japanese, I did all the interviews for the book in Japanese so good enough to do that I guess.
Is whisky a full time job for you?
My full time job is writing for a game site. Primarily a game site but I also write about comic books and cartoons or anime.
How did you get into Japanese whisky?
It was around 2008, the highball boom, Suntory was really out of the gate on that. They ran a series of commercials featuring fashion model and actress Koyuki (you might remember her from Tom Cruise film the Last Samurai – Ed.). They brought younger people back around to brown spirits – myself included – and I just started taking more note of the whisky that was being made in Japan. And I lived in Osaka, our local tipple is Yamazaki from Suntory, so I just got really interested in it.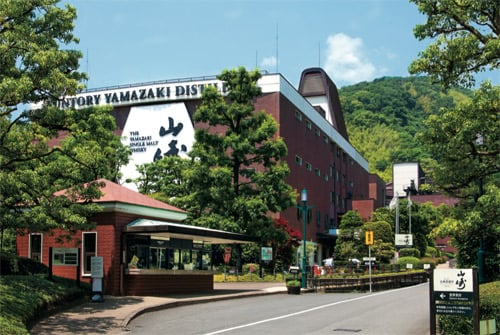 Yamazaki Distillery
Was there a first bottle where you thought 'gosh, this is really something quite special'?
I remember the first time I had a Yamazaki 18 and being like 'wow, there's so much depth to it and it's so nuanced'. And the first time I had Hibiki 30 and I remember I was sitting at a bar and the man next to me was drinking it as well. And he was drinking it on the rocks and he was saying 'even drinking this with ice it doesn't fall apart, it holds up'. I think then that really got me thinking more and more about how they made it, especially with regard to Suntory, how they used casks and stuff like that.
Well that was going to bring me onto the next question which is quite a broad one, what do you think it is about Japanese whisky that makes it distinctly Japanese?
I think that there's a couple of things. We don't have the strict rules that exist in Scotland or the United States. And in some regards that's a huge plus because it immediately enables them to think outside of the box. So I think in many ways Japanese whisky makers are coming with the respect for tradition but not the baggage of tradition. It enables them to try new things or to be more creative in their approach. I just think that kind of creates an environment where they're like 'hey, why don't we try to use different types of wood in our cask, not even oak, something totally different, why don't we try that?'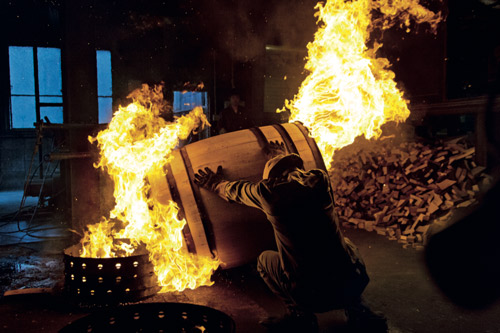 Cask firing at Ariake Distillery
I was amazed to read in your book that Suntory has around 150 different yeast varieties whereas Diageo use one type of yeast for all their distilleries. Can you explain a little about that?
Japanese people are very very detail-oriented. Why are they detail-oriented? Well one reason, I think, is because they have an incredibly complex written language and so there's three Japanese writing systems and then they use the English alphabet as well. And when they're learning to write these characters it's something that ends up getting drilled in them, to pay attention to these small details, because in the most basic form of written communication that's really important. So it's one of the things that I actually wanted to talk about in the book, you know I talk about how there's Japanese calligraphy on the bottles and in some cases it has a much deeper meaning that really reflects the cultural thinking. With regards to yeast, the thing that's so fascinating is that Japan is a fermented food culture. For the longest time you know they have paid attention to microorganisms and how they can use them to make food, how they can use them to make alcohol. The Japanese people had the process to pasteurise before the Europeans did. So the level of microbiology in this country has been very high for a very long time.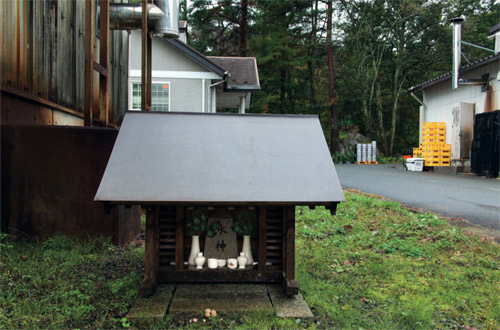 Mars Distillery
Suntory tried exporting in the '60s and '70s to America and Britain, why do you think this didn't take off? Was the quality not up to it?
I think, to be honest, they started right after Prohibition to sell to the Americans and I think that at that time they weren't making very good whisky. I think by the time they get to the '60s and the '70s and even the '80s, I think that each decade the whisky that they're making is getting better and better but they're running into some of the same problems that car manufacturers ran into during that same period. Like Toyota made the 2000GT (featured in Bond film You Only Live Twice – Ed.) in the late '60s and that's like this amazing supercar yet Japanese cars were just seen as knock-offs, inexpensive and dependable. That attitude existed didn't exist within everyone, I mean you can go through and find press cuttings from as early as the fifties, where mainstream English language writers are saying 'Japanese whisky isn't just imitation Scotch, it doesn't deserve that label anymore'.
And when do you think the moment was when we in the West, Europe and America, woke up?
I don't think you can underscore the impact that Jim Murray coming out and saying that the Yamazaki Sherry Cask is the best whisky in the world (in 2014) had on people. And it coincided with a lot of other things that were happening at that time as well, such as an increased tourism from China into Japan, and also dovetailing with a huge boom within the country towards Japanese whisky and it just was a perfect storm. Which is why we have shortages now and why prices have gone up.
Because previously Japanese whisky had been in decline domestically with distilleries closing, hadn't it?
Ichiro Akuto, who runs the Chichibu Distillery, I remember him telling me that when he founded his distillery in '04 that he went to banks to get a loan and they were just like 'we can't, you're going to make a whisky distillery?! Nobody's drinking whisky'. So it was hard through the '90s and '00s. But because of the highball boom, then people started getting interested in whisky. But you had these several years in there where you could get really good Japanese whisky at not bonkers prices.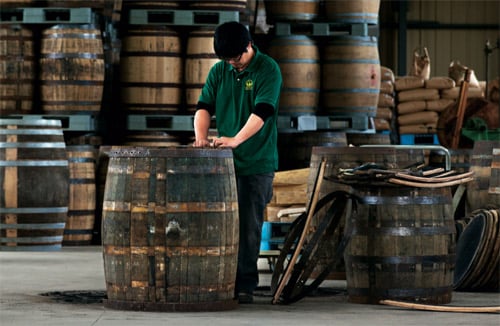 Coopers at work at Chichibu Distillery
I just wanted to ask you about the impact of the television series Massan (about Masataka Taketsuru the godfather of Japanese whisky who trained in Scotland married a Scot, Rita Cowan, and set up Nikka) had on Japanese perceptions of their own whisky?
Yeah I mean it certainly rekindled an interest in Japanese whisky. I think for a lot of people it was a new sense of pride. It did help connect people to a past and people started going up to Yoichi Distillery because of the show. So it helped the local economy up there but also then if you walked into the gift shop there the place had been picked clean, which was kind of disappointing!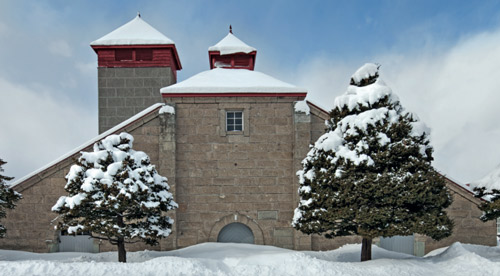 Yoichi Distillery
How many, roughly, new distilleries have opened up lately and when will they start releasing whisky we can drink?
I think we had two more this year, so I think the latest figure I've seen is we're going to be around close to 20. The distilleries that really had an eye on the future tried to line up their production to the Olympics (in 2020). This is kind of a weird time, now, to be a fan of Japanese whisky because you're kind of in a holding pattern waiting for the stuff to come out. I think in the next few years there's going to be enough stuff from a swathe of makers to hopefully satisfy every type of whisky drinker.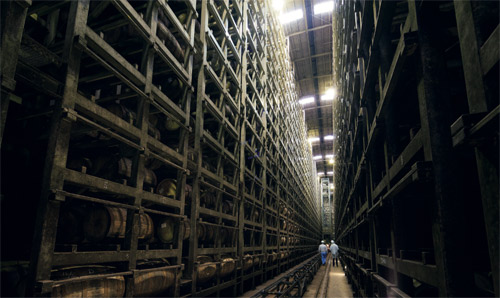 Hurry up with the maturing!
In your book you mentioned that some of these new distilleries are functioning more like Scotch distilleries in that they're swapping barrels and they're going to blend between distilleries, is that right?
Well you start hearing chatter of that being possible. It sounds like more of them are open to it. And I think the important thing to understand with Japanese whisky is that we're talking about corporate Japan to a large extent. So we're dealing with very large companies that are facing off in a marketplace and I forget who said this but somebody once said 'if you think Japanese companies are tough on foreign companies, you should see how they treat each other'. But these smaller companies don't feel as corporate, they don't have that baggage and they kind of look at it like 'we can only make this amount but you have that and I have this, maybe we should swap.' It will be great because it will change the perception of Japanese whisky, you'll get all sorts of interesting releases.
We can't wait but to make the waiting a little easier, here are Brian's favourite Japanese whiskies that are available right now.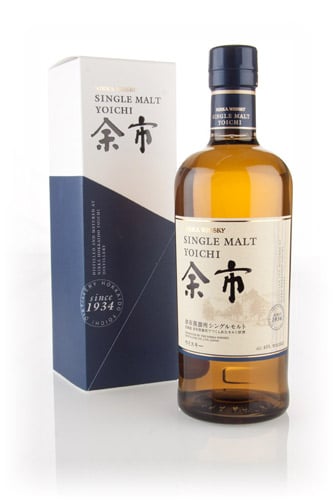 Yoichi Single Malt
The first no-age-statement Yoichi single malts to appear in 2015 and it's heartening that this release continues to get better and better with each passing year. Is that because more mature spirit is coming online? Or is Nikka's blending team perfecting this expression within the current constraints? A bit of both, probably. Yoichi distills the most interesting spirit in Japan, and its blenders have come up with a refined release that shows just how skilled they are.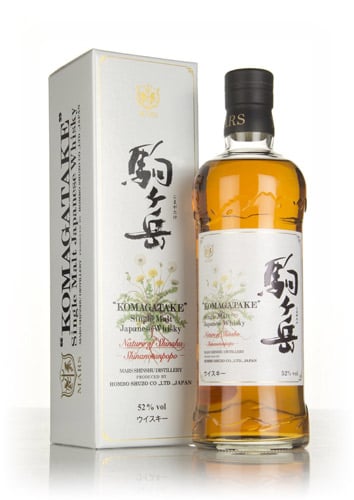 Mars Komagatake Shinano Tanpopo: Nature of Shinshu
Think late spring, when the colors are vibrant and fresh. This has some 20-year-old plus Mars whisky matured in sherry casks, but is mostly younger spirit aged in bourbon barrels. It's a lively and malty whisky with oaky vanilla aromas underscored by pressed berries. Even though it's bottled at 52 percent, it's best neat.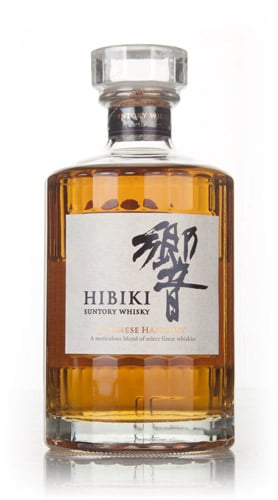 Hibiki Japanese Harmony
An exceedingly easy-drinking blend with honey, orange peel, oak and a pinch of spice. While it's not as nuanced as its older Hibiki forebearers, it is textured, soft and balanced. Shame that Suntory is pulling Hibiki 17, one of the best Japanese blends around. Good thing Hibiki Japanese Harmony is still around.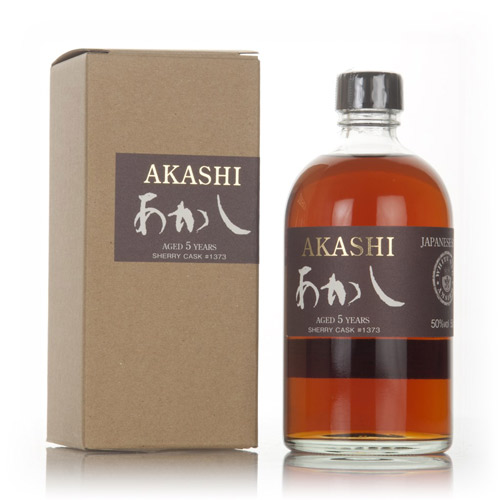 White Oak Akashi Single Malt 5 Year Old
While the label says this is only a five-year-old, it tastes much older. The White Oak Distillery only makes whisky in the summer months while taking a break from its main gig, sake-brewing. From July to September, it's dreadfully hot, and those blistering summer months speed up the aging process. Winters are chilly, and that variation in temperature leads to lots of spirit-cask interaction. Here, the result is a lush sherried malt that belies its age.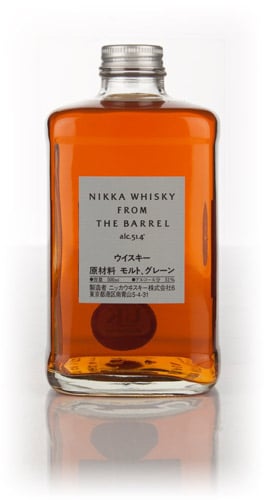 Nikka Whisky From The Barrel
Sweet and fresh berry aromas. Burnt wood lingering in the background. Vivid and smooth, this is one of the best whisky bargains on earth. Do you have a bottle in your house? If no, you need one. If yes, get another.
Photo credits: Idzuhiko Ueda