We have a very special guest on the blog today: it's Kate Hawkings, drinks writer, restaurateur and now author of a book on apéritifs called, controversially, Aperitif.
Aperitif contains recipes and tips but also some interesting history behind brands like Campari as well as drink-based anecdotes from Kate, including one about turning down an Italian smoothie (a suave man, I mean, rather than a thick drink made from fruit) in a Jaguar E-type. What I gained most from the book is that a good apéritif is more than just a drink, it's a way of life. A sip of vermouth with an olive can transport you to a backstreet bar in Barcelona when you're actually on an industrial estate just outside Tunbridge Wells.

So Kate, our first question has to be, what is the difference between an apéritif and a cocktail?
KH: A cocktail may be an apéritif, but not all apéritifs are cocktails. An apéritif is anything you drink before a meal, so could be a glass of fizz, a sherry or a G&T as well as a Manhattan or a Negroni. For me, the key to apéritifs is their simplicity; whether in a bar or in a domestic setting, they should be something easy to knock up.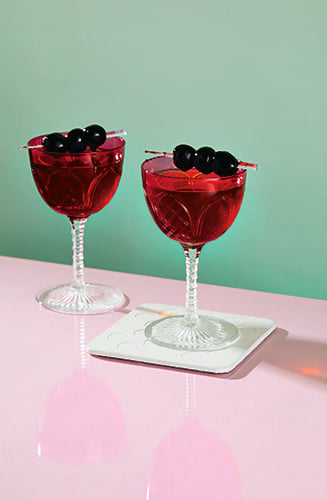 The G and IT, a modern classic apéritif
What is it that you love about having an apéritif?
For me, it marks the end of the day; something easy to sling into a glass depending on what takes your fancy. It is something to be enjoyed in its own right without other distractions.
Do you have a favourite?
I'm fickle in my tastes; it all depends on time and place. I love the versatility of vermouths, but a perfect G&T often hits the perfect spot. Then again, I'm very partial to pastis if I'm feeling a bit oh-la-la, but would probably choose an old dry Madeira as my desert island drink because it's indestructible.
And a favourite snack to eat alongside?
Nothing wrong with a ready salted crisp or a Kalamata olive.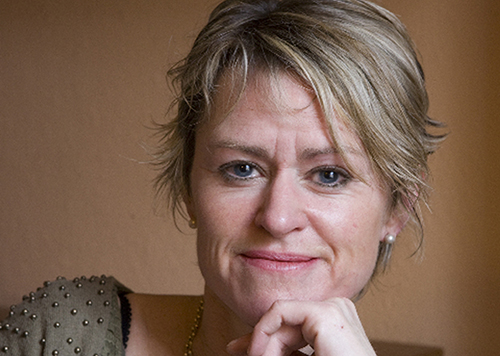 Meet Kate, apéritif queen!
Did you have a eureka moment with a particular apéritif?
I experimented making my own vermouth about ten years ago after I'd discovered vermut (what they call it in Spain) on the rocks in a dodgy bar in Barcelona. Everybody thought I was bonkers so I kept rather quiet about my passion but vermouths have continued to entrance me, in all their guises.
In your restaurant, Bellita in Bristol, what's going down well with the customers?
Vermouths are catching on – we have an ever-growing collection at Bellita and we encourage guests to try them before they make their choice. We offer them on the rocks, with tonic, or in a Negroni or a Cardinale (a Negroni with white vermouth in place of the red) and people are really enjoying them.
Are there any particular brands of vermouth that stand out for you, new or old?
Since I submitted the manuscript of my book last August, so many new vermouths have come onto the market, it almost makes my book look obsolete. I love the new vermuts from Lustau (when venerable sherry houses get in on the vermouth action, you know something's up) and the vermuts by Mariol and La Luna from Barcelona are wonderful. Among my current favourites are Martini's Riserva Speciale Ambrato, Cocchi Vermouth di Torino, Belsazar Rosé, Punt e Mes and Caperitif.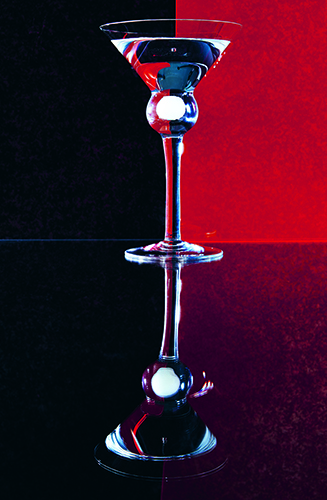 The Martini. The ultimate apéritif?
When was the heyday of the apéritif?
Ooh – tricky. The Italians took to drinking vermouth before dinner in the 18th century, what they called the aperitivo which has never really gone out of fashion over there. Cocktails in the jazz age were all the rage both here and across the pond in the early decades of the 20th century, then there was the rise of the Martini/Cinzano 'any time, any place, anywhere' shag-pile-carpet sophistication in the 60s and 70s. But I guess we've always drunk them – a little something before dinner.
Are we finally seeing an end to the tyranny of wine?
I hope so – though wine is still what I usually want to drink when I eat a meal. Perhaps part of the charm of the apéritif is that one generally only has one or two – three would be rather de trop – before one goes on to wine, or indeed water.
What's the best gin to vermouth ratio for the perfect Martini?
Depends on my mood. 10:1 if I'm feeling hardcore; 1:1 if I'm not. I sometimes replace dry white vermouth with one sweet and red if I'm feeling a bit boho – then it becomes a Gin and It.
Are there any drink in your book that you're not so keen on?
Aperol. I rudely call it 'Campari for girls' as it's sweeter and less alcoholic.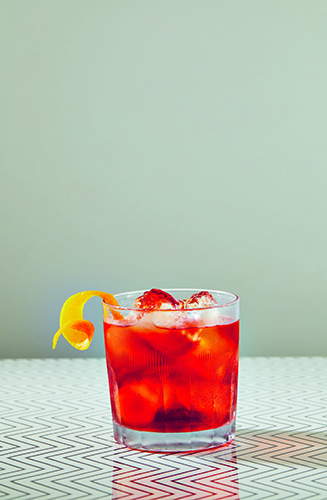 … or does the Negroni take the crown?
How brilliant is Campari?
11 out of 10.
Finally, what's your prediction for what we'll be drinking in the next few years?
I said five years ago that the gin craze was bound to be over soon, so what do I know? I'd like to see vermouths and other aromatised wines capture our hearts.
APERITIF: A Spirited Guide to the Drinks, History and Culture of the Aperitif by Kate Hawkings (Quadrille, £16.99) Photography: Sarah Hogan