While malts get all the attention, grain provides a huge amount of deliciousness for your pound. So from Ireland, England, Japan, and Scotland, we've rounded up our top ten grain whiskies.
While we love a single malt here at Master of Malt, the clue is in the name, we have a soft spot for the unsung hero of the whisky world: grain. Many foolish ignorant people think that grains are just the filler in blends while the real flavour comes from malt. We know that grain whiskies can be as complex and satisfying on their own as any malt whisky. 
What is grain whisky?
A grain whisky can be made from anything as long as it's not 100% malted barley. This might be rye, wheat, maize, or barley, both malted and unmalted. They are usually made in a column rather than double pot-distilled. Whatever they are made from, flavours tend to be sweet and smooth but definitely not bland. And with the price of high age statement single malts going through the roof, old grains are a way of tasting a bit of history without breaking the bank. Where else could you find 30 year old whisky from a closed distillery for under £300?
So from Scotland to England taking in Japan and Ireland, here are our top ten grain whiskies. Let us know which ones we have missed out.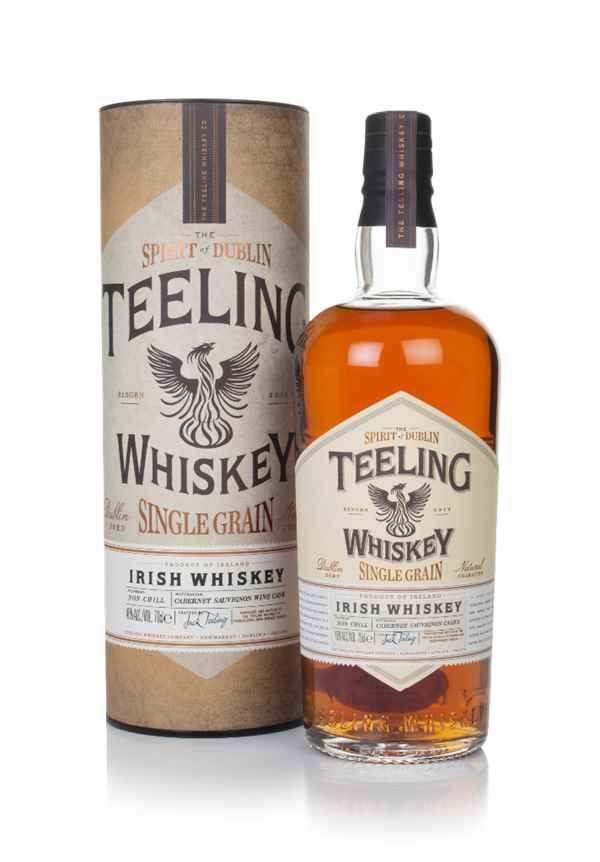 A very canny whisky from perhaps Ireland's foremost family of whisky, the Teelings. While they have been distilling in Dublin for some time now, this is made from bought-in aged grain whisky which has then been turned into something unique with some time in Californian Cabernet Sauvignon casks. 
How does it taste?
Honeyed apple flesh and red grape, sweet and slightly floral with fragrant vanilla and spice, evaporated milk, and brown sugar.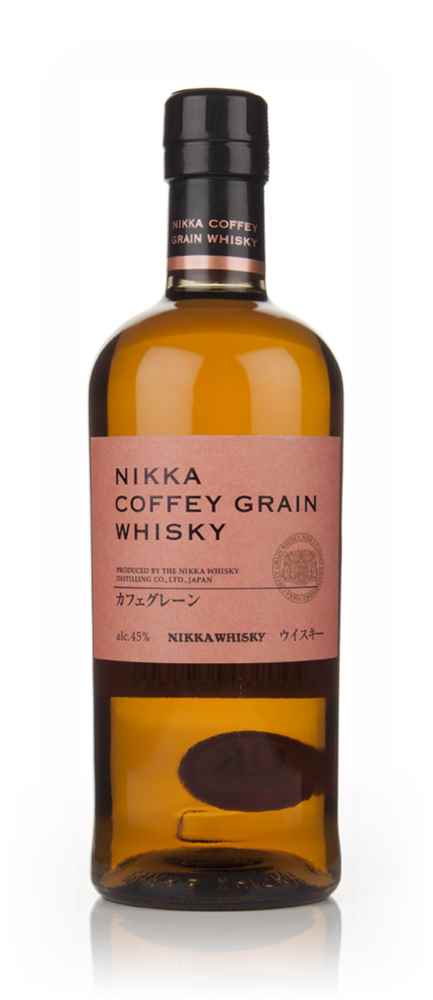 This is a release that helped put grain whisky on the map. You can read more about it here. It is made using two Coffey stills at the Miyagikyo distillery, which were imported from Scotland to Japan in 1963. It's made from 95% maize with 5% malted barley and aged only in American oak casks. 
How does it taste?
Bourbon-like vanilla and corn notes with a herbal hint of chamomile. Sweet, fruity flavours of melon, grapefruit, thick syrup and biscuit.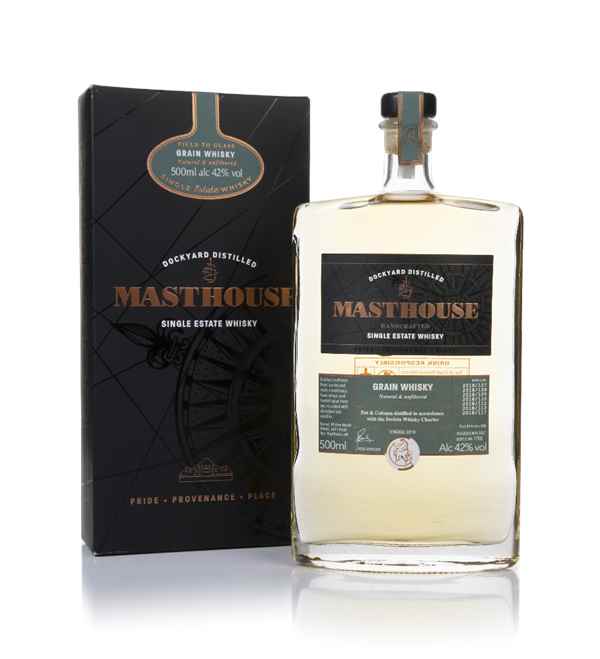 This is made from a mash bill consisting of  barley, wheat, and rye, all grown on the Isle of Sheppey, which is distilled first in a copper pot still followed by a column  at the Copper Rivet Distillery in Kent. It's then aged in 100% American oak before bottling at 42% ABV. Try it in a Highball. 
How does it taste? 
Toasted nuts, cinnamon porridge, and light biscuity sweetness with vanilla shortbread, nutty brown bread, banana and earthy spices.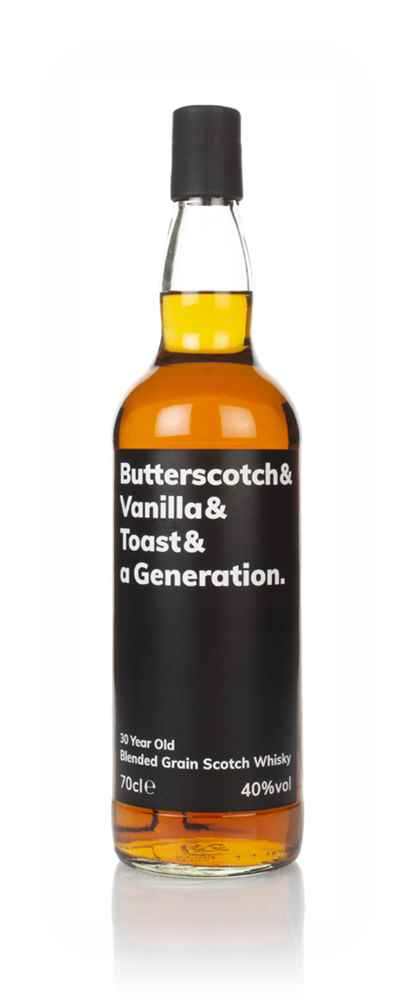 Sometimes it's hard from looking at a bottle how the contents are going to taste. Not with this little beauty from the people who bought you Seaweed. It's a 30 year old blended grain Scotch whisky aged in American oak casks. This goes magnificently with pastel de nata as Jess Williamson found out. 
How does it taste?
Well, the clue is in the name, this is thick with rich butterscotch, freshly baked cookies, slightly peppery with a dry hint of toasted cedar.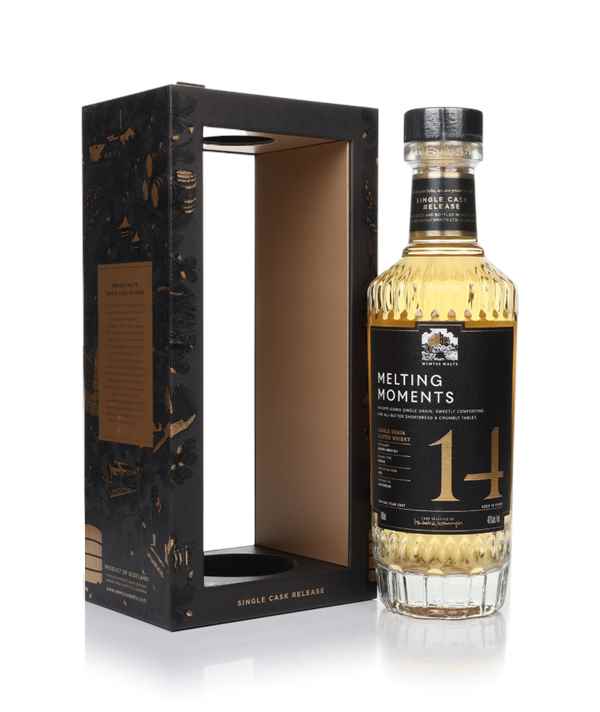 From that powerhouse of grain distilling the North British which dates back to 1885 when it was founded by a consortium of whisky producers. This example is bottled by Wemyss malts and was aged in a single hogshead cask for 14 years with 456 bottles filled at 46% ABV.
How does it taste?
Salted caramel, white chocolate, dried plums, and cinnamon on the nose with an oily palate bringing darker fruit and crumbly vanilla tablet.

Compass box was founded in 2000 by John Glaser. Probably no company has done more to change people's perceptions of blended whisky and grain in particular. This is a blend of various grain whiskies matured in American oak barrels and it really lives up to its name. This will make the most decadent Rob Roy you've ever had.
How does it taste? 
Very warm and spiced, toasty, some oak and milk chocolate with black cherry and sweet spices, some cereal notes.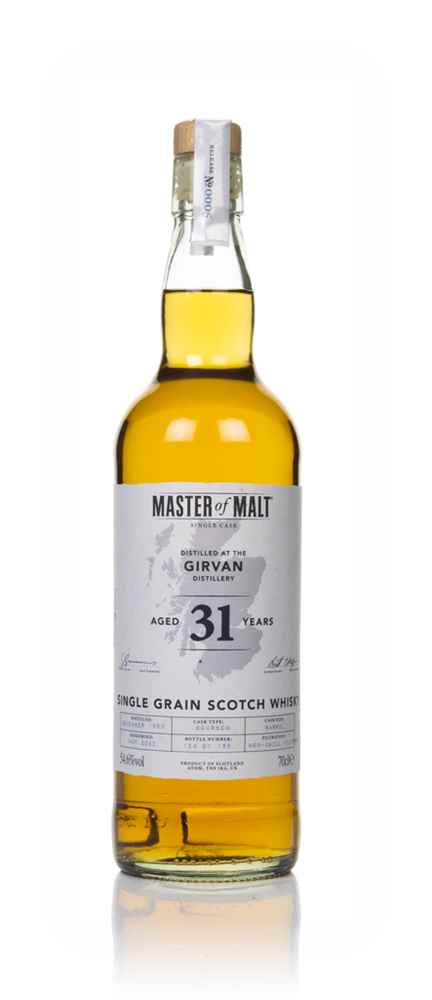 This was bottled by us, Master of Malt, and is only available from this website. It's a great Girvan single grain Scotch, distilled in 1990 and filled into ex-bourbon casks for a nice long slumber. Only 185 bottles were produced at 54.6% ABV. Why not try it in an Old Fashioned with a dash of chocolate bitters?
How does it taste? 
Thick toffee, followed by a touch of sweet char brings suggestions of burnt marshmallow and toasted pecans.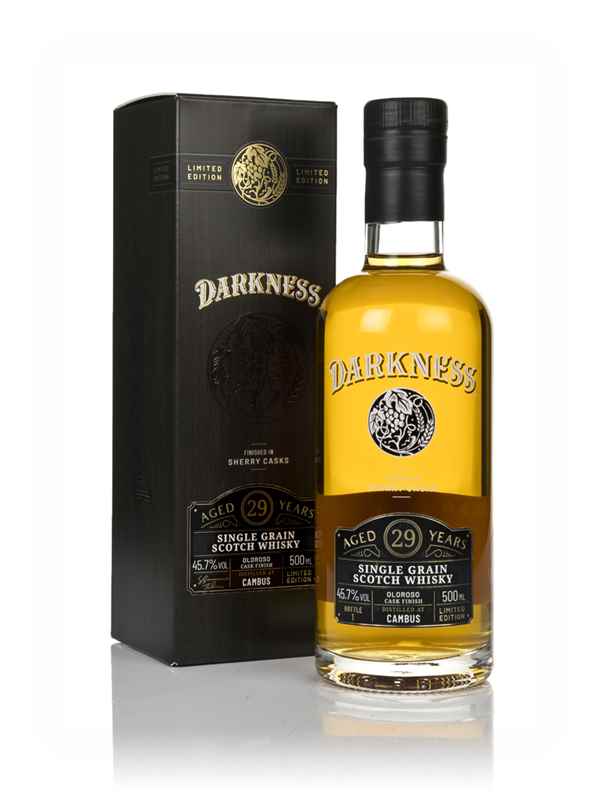 Another ghost distillery – Cambus which closed in 1993. Whereas most old grain whiskies have pure American oak ageing, those crazy cats at the Darkness put this in Oloroso sherry casks which adds dried fruit and spice to the classic old grain flavours. 
How does it taste?
Dried fruit granola with tangy cranberries and diced dates. Sweet wafts of chocolate raisins shortbread and butterscotch, with a touch of pepper.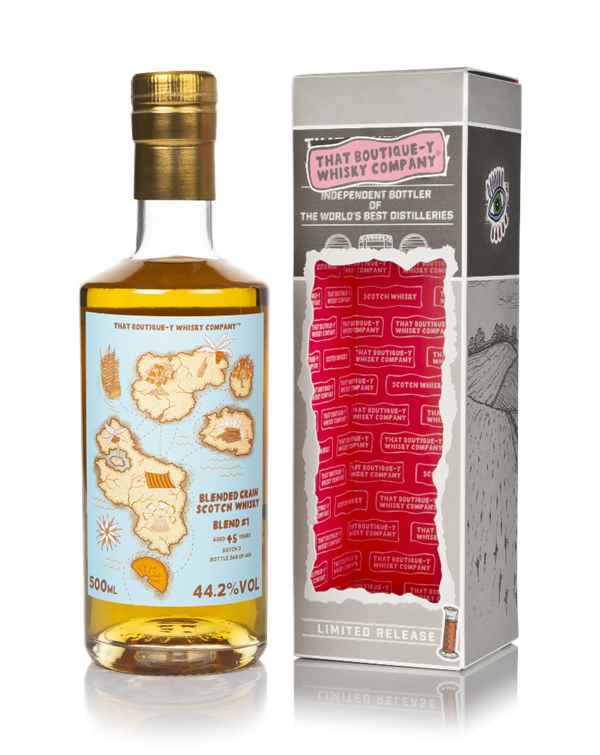 This ancient 45-year-old blended grain whisky is made from a blend of just two distilleries, both of them long closed. We can't say who, but can give you the clue that one of the two only operated for a very short period of around 22 years before it was closed. It's bottled at 44% ABV.
How does it taste? 
There's a whole array of fruit on the palate: banana milkshake, kiwi, blood oranges, and dates. More vanilla and soft oak tannins round things off.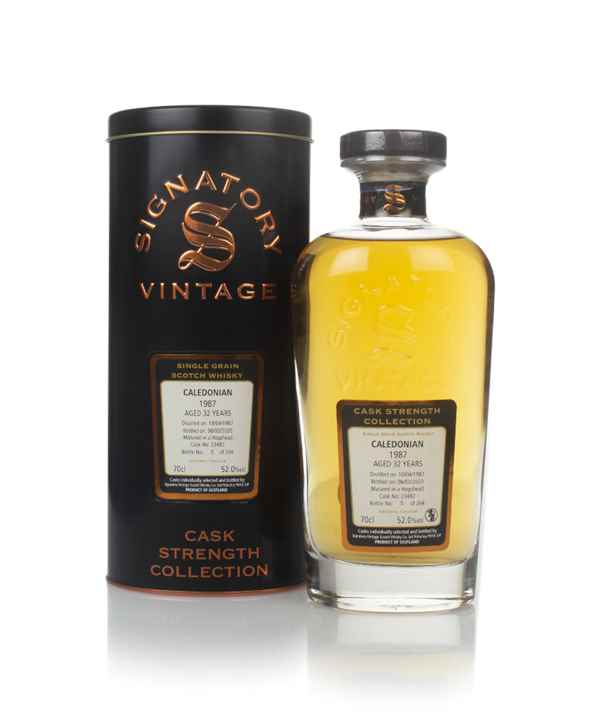 This Cally was bottled in 1987, the year before the distillery closed. It spent 32 years in a hogshead before bottling in 2020 at 52%. Only 204 bottles were filled. Incidentally, the Caledonian and North British were also the names of the city's two great railway hotels, though the latter is now called the Balmoral. One to impress your friends with.
How does it taste?
Bounty bars, liquorice, hazelnut cream, papaya and mint with dried banana, orange zest, roasted coffee richness and a soft prickle of cinnamon.