Love Whisky Highballs? So do we. This is why we've put together a few whisky recommendations that we think would be perfect for the long, refreshing serve.
We will never miss an opportunity to talk about the many ways we love a good whisky Highball. We love that it's simple, because you're basically just splashing something fizzy on your booze. We enjoy how versatile it is: just add a different flavour of something fizzy, or add a syrup, or make your ice cubes out of apples or whatever and you've got a new drink. And it's accessible, because if you like a Highball then it won't matter if you're not sure you like whisky yet – you will soon. 
That's why we're shouting out a few whiskies that we think would be perfect for the drink. It's summer, after all. Now's the time to whip up a long, refreshing serve to enjoy in all this sunshine.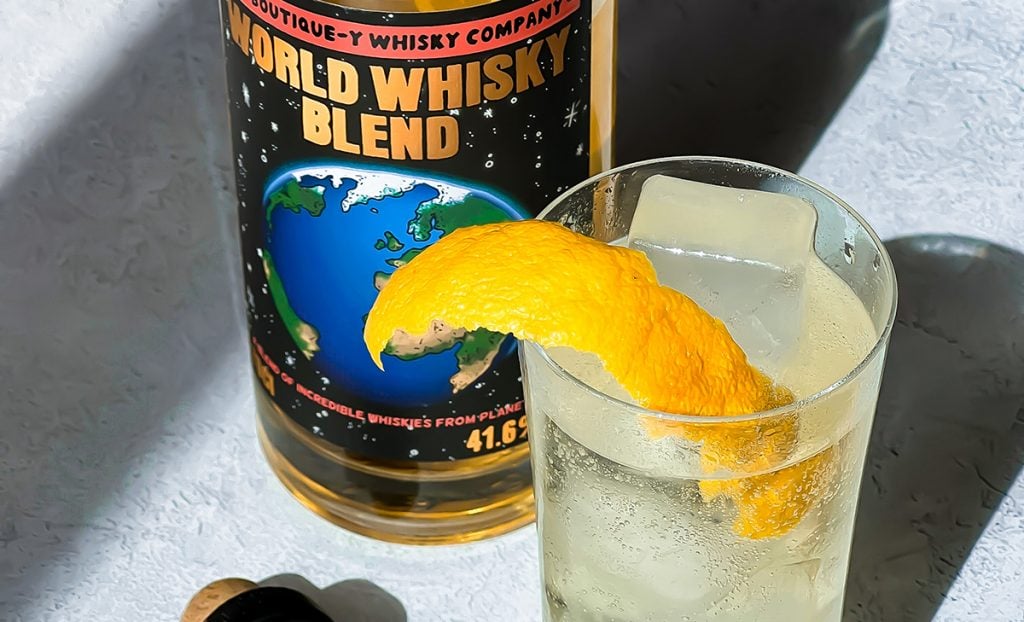 This marriage of whisky from all over the globe was actually designed specifically to be mixed, with the Highball very much in mind. Around the world, people drink whisky with cola, ginger ale, soda water, tonic, coconut water, or even green tea. This was made to cater to all tastes. There's a recipe below if you need inspiration, but the possibilities are endless…
Recipe: World Whisky Highball
50ml World Whisky Blend (That Boutique-y Whisky Company)
20ml lemongrass syrup
2 dashes cardamom bitters
Soda water
Add all of the ingredients into a Highball glass with ice and then top with soda water. Give it all a stir together and garnish with a long lemon zest.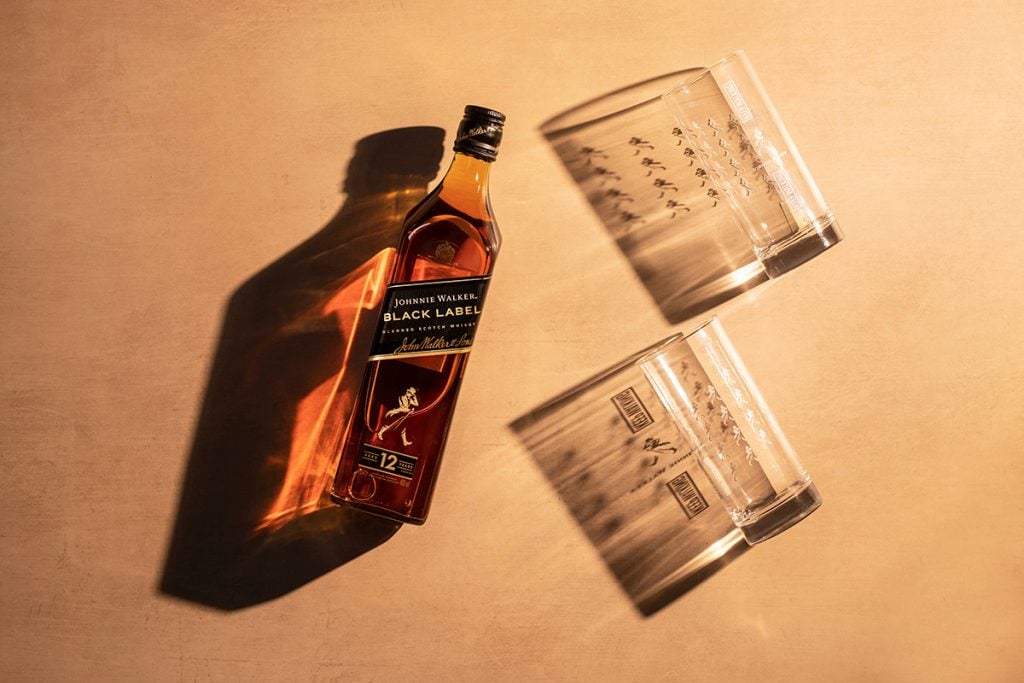 Isn't this just perfect? Not only do you get the slightly smoky, mellow, and smooth joy that is Johnnie Walker Black Label 12 Year Old, but you also get a couple of glasses perfect for making Highballs. Because they're Highball glasses. We really do think of everything. We even put together this bundle, which would usually be £235.80 but is actually £192.80, which means we're effectively giving the Gold away free. How lovely we are. Usually, we make our JW Black Highball with soda, but you can also change it up with lemonade as we have below. It's all good. It's all easy. It's all Johnnie Walker. 
Recipe: Johnnie Walker Black Highball
50ml Johnnie Walker Black Label 12 Year Old
Lemonade
Add Johnnie Walker and the ice in the glass, top up with the lemonade and stir briefly and serve.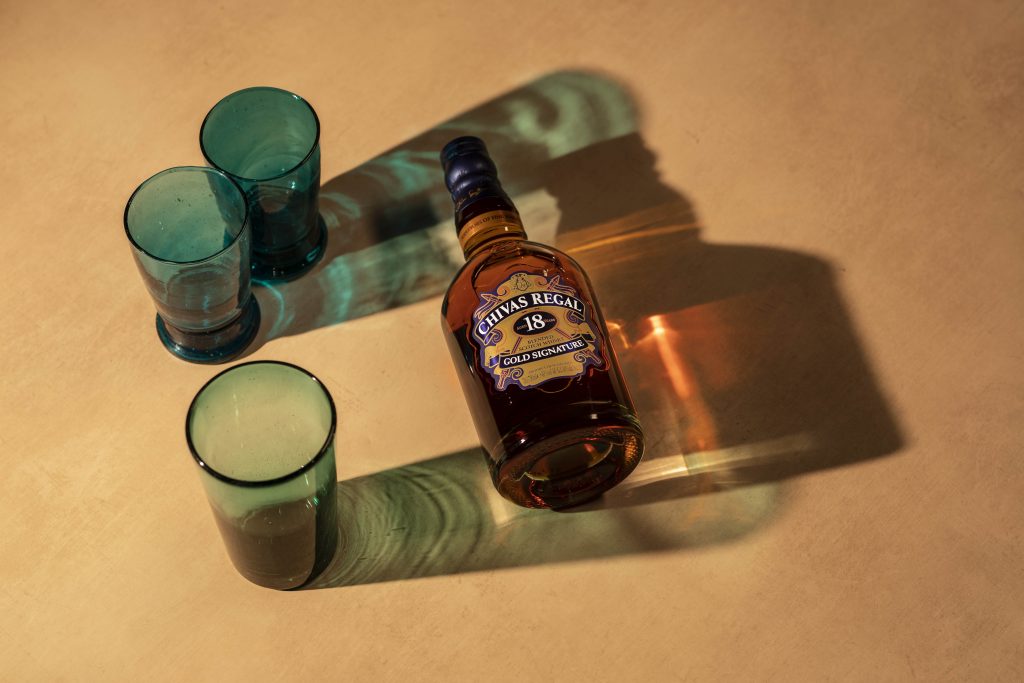 For those who really want to indulge, an 18-year-old blend that includes over 20 single malts from around Scotland is just what the doctor ordered. And a special drink calls for a special recipe. This is a good one for the end of a long week, or when you're trying to impress someone. 
Recipe: Chivas Orange & Cinnamon
40ml Chivas Regal 18 Year Old
75m orange and cinnamon tea
70ml soda water
To make the orange cinnamon tea, bring water to a boil, add orange slices and cinnamon and infuse for two minutes. Strain off the ingredients. Add sugar and stir until dissolved. Let it cool. Pour Chivas 18 and cooled tea into your Highball glass. Add ice all the way to the top and add soda. Give a small stir to blend the ingredients.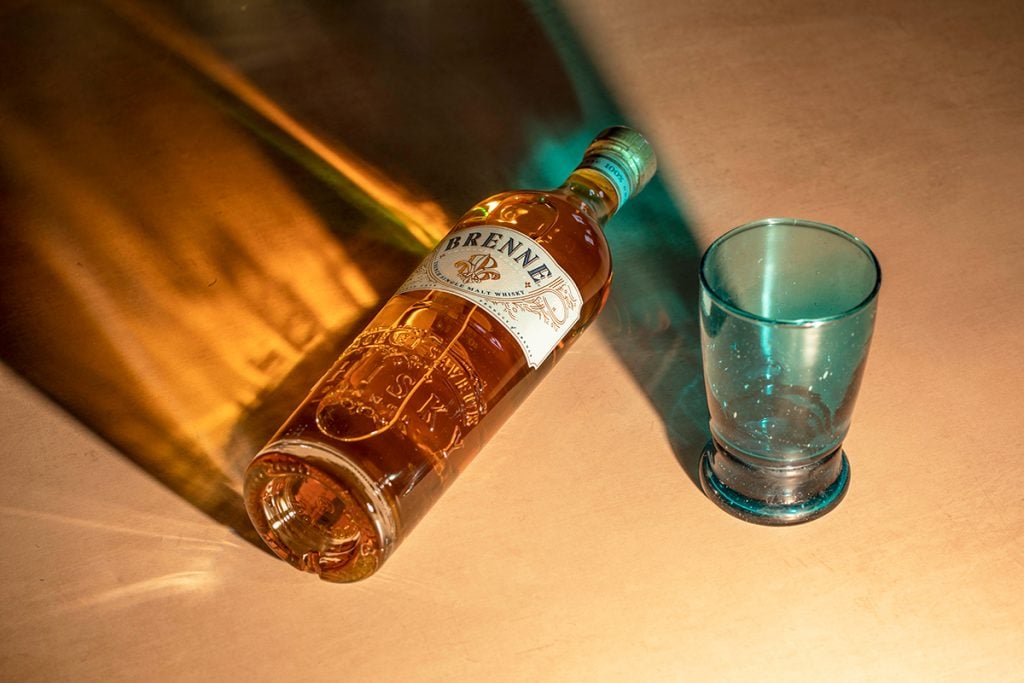 This beauty from Brenne is about as French as a whisky can be.  It's made with malted barley grown in Cognac, double distilled, then initially matured in Limousin oak casks before enjoying a finishing period in Cognac casks. Which makes a whisky that's beautiful in a simple, continental Highball. How chic, darling. 
Recipe: French Highball
50ml Brenne French Single Malt Whisky 
Two dashes of Angostura Bitters
Perrier sparkling water
Add ice into a Highball glass, and pour in the whisky and dashes of bitters. Top up with the Perrier (or another sparkling water) and garnish with a wheel of lemon.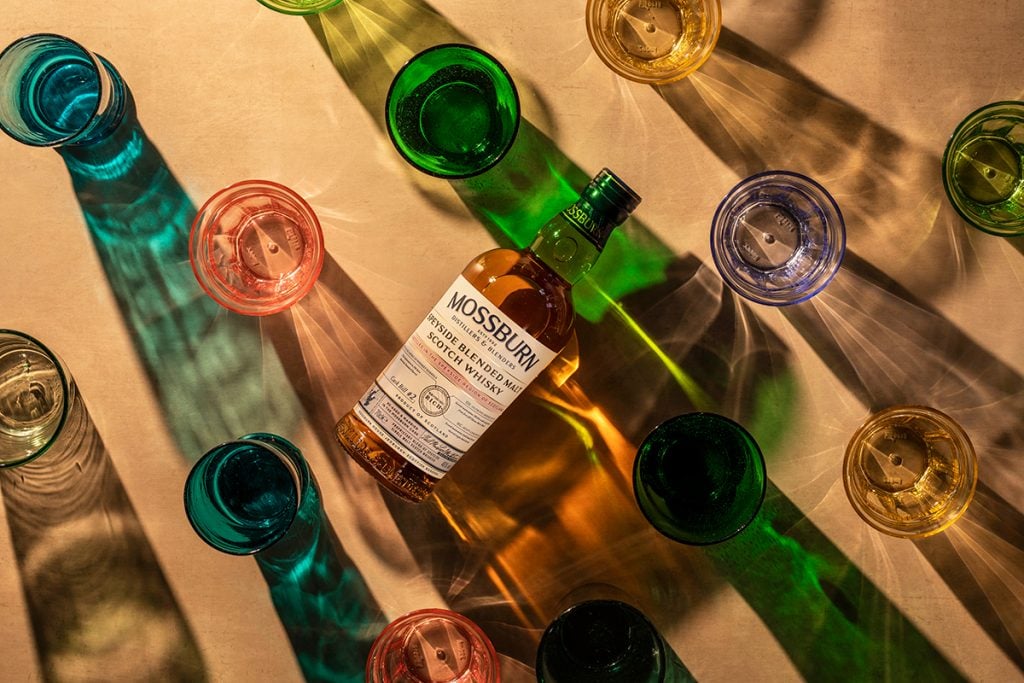 Mossburn sets its sights on Speyside for the second of its two initial releases from the Signature Casks Series, which explores the regional differences of Scotch whiskies. Hence finishing the whisky in casks made from first-fill Oloroso sherry butt staves and heavily charred American oak cask heads to create a delightful blend that balances smoke, sherry, and fruity sweetness beautifully. It's excellent in cocktails, too.
Recipe: Tropical Moss
50ml Mossburn Signature Casks Series No.2 
Two Keys Pink Grapefruit Soda 
Add your whisky into a Highball glass with ice and then top with your fruity soda water. Give it all a stir together and garnish with a wheel of grapefruit.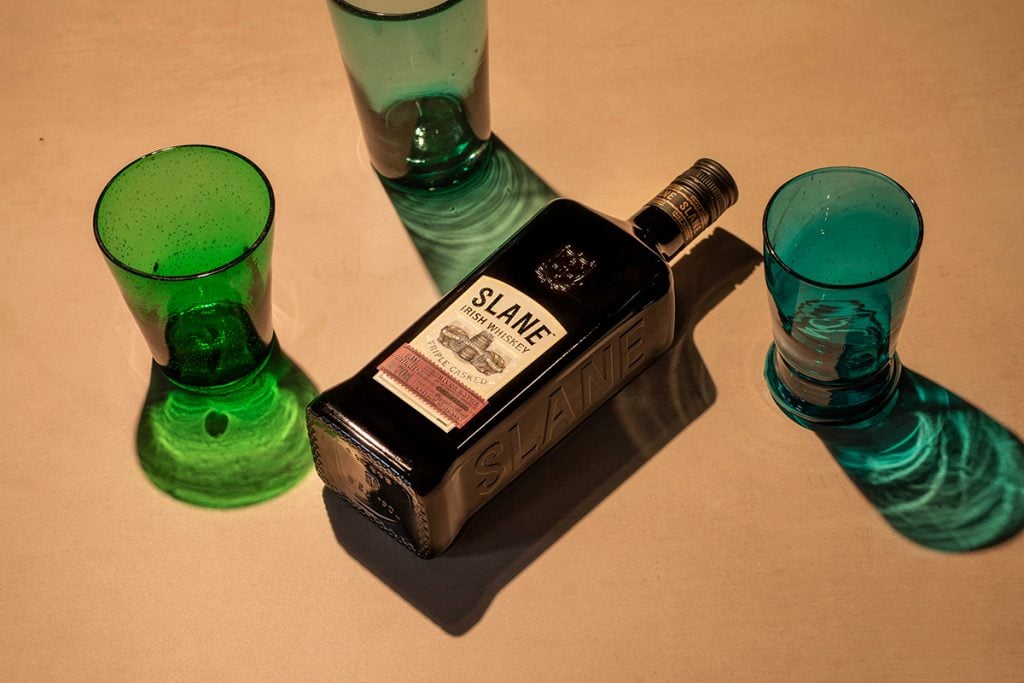 Irish whiskey makes a great Highball base, it's not just Scotch that gets to have all the fun. In this case, we're using ginger ale. It's something of a go-to in Ireland as a mixer and it's a seriously underrated pairing. If you haven't tried it yet, correct that immediately. 
Recipe: Slane and Ginger
30ml Slane Irish Whiskey
Ginger ale 
Fill a Highball glass with ice, then add 30ml Slane Irish whiskey and pour in the ginger ale. Garnish with an orange wedge.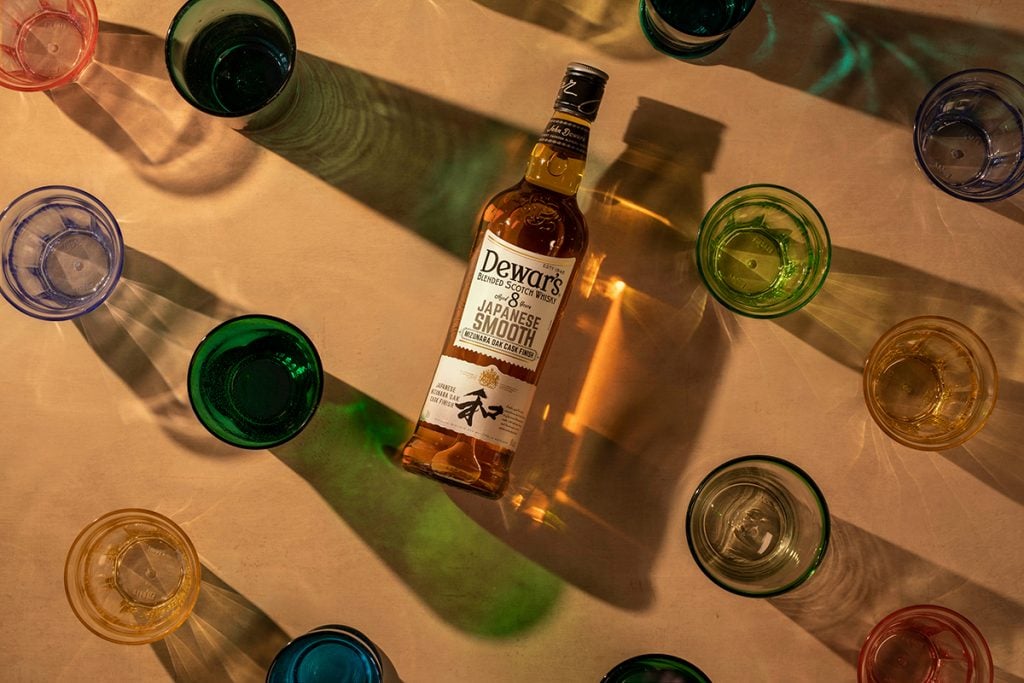 The Dewar's team has got its hands on some Mizunara casks for this excellent expression, which impart all these elegant, aromatic notes and bring a taste of Japan to this Scotch. That's ideal for this cocktail, as the Highball is huge in Japan. A people of excellent taste.
Recipe: Dewar's Japanese Highball
50ml Dewar's 8 Year Old Japanese Smooth
Soda water
Fill a frozen Highball glass with the Dewars Japanese Smooth. Then fill with one long spear of ice. Fill with the soda but do not stir (metal squelches the bubbles), then squeeze the orange zest oil over the top of the highball then place it on the top. Garnish with an orange twist.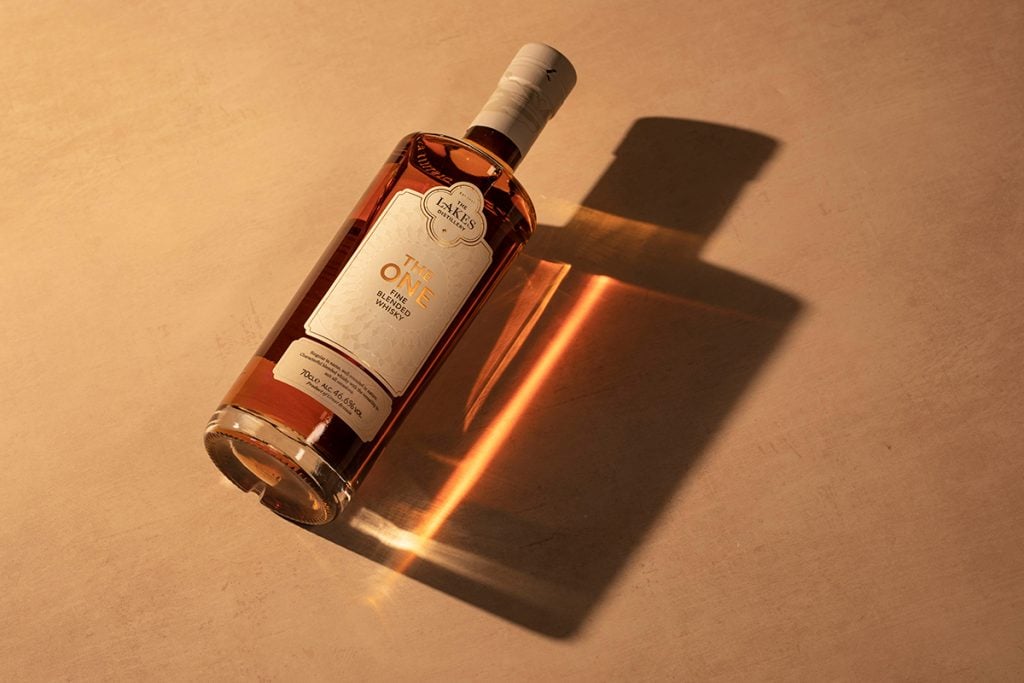 A tasty blended whisky from The Lakes Distillery, featuring its very own English single malt at its heart, alongside single malt and grain whiskies from Scotland. This one is full of juicy fruit, waves of honey, and a smidge of smoke that shines through the minerality of soda. 
Recipe: Lakes & London
50ml The One Fine Blended Whisky
London Essence White Peach and Jasmine
Fill a tall glass with ice and add the one, top with London Essence White Peach and Jasmine soda for a wonderfully refreshing Highball.