Happy Friday, folks! Here's The Nightcap to help you roll on into the weekend armed with a plethora of booze news. Always handy if you're looking to impress down the pub/on a hot date/out in a bar*…
Welcome to the weekend, team! Step away from the workload and pick up a dram. You deserve it. Friday evening is here! (Apologies as always if you're a non-nine-to-fiver and are indeed working at the weekend… join the vibe when you can.)
It's been a short week here at MoM Towers thanks to the summer bank holiday Monday. But that hasn't stopped us bringing you all manner of news over on the blog this week.
On Tuesday we unveiled our latest competition of much excitement – win a VIP trip to Speyside and discover The BenRiach Distillery! Then on Wednesday we got hold of Pernod Ricard's annual report and crunched the numbers to see how the likes of Jameson, The Glenlivet and Chivas Regal performed over the last year.
Yesterday we had a blog double whammy: Annie talked us through all things aquavit in her beginner's guide, before we shed a little bit more light onto Diageo's Special Releases 2018 line-up. Not long until the full reveal: check back on 12 September for details of all 10 bottlings in full.

But for now it's time to recap the week that was. Behold: The Nightcap is here!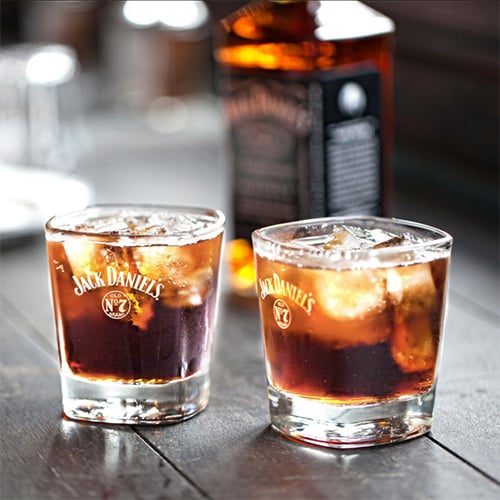 JD = WINNING
Soaring Jack Daniel's sales cement strong Q1 for Brown-Forman
America-based Brown-Forman, which makes a whole load of brands including Woodford Reserve whiskey and Herradura Tequila, has defied the impact of the so-called 'bourbon tariff' to post a "strong" set of results for the first quarter of its 2019 fiscal year. Total sales climbed 6% to US$766 million, with Jack Daniel's posting 10% gains, while Tequila brands Herradura and el Jimador grew by 10% and 11% respectively. Woodford Reserve was the star of the show, however, with huge 29% sales increases for the three months to 31 July. Not great news for Finlandia vodka though, which saw sales plummet by 10%, partly due to packaging changes. Despite the losses, CEO Paul Varga remained upbeat in a statement releases with the numbers on Wednesday: "After considering the estimated impact of order phasing related to tariffs, our first quarter growth was in-line with last year's underlying net sales growth and keeps us on track to deliver another strong year of top-line growth in the 6-7% range." Trade war or no trade war, the people want their whiskey.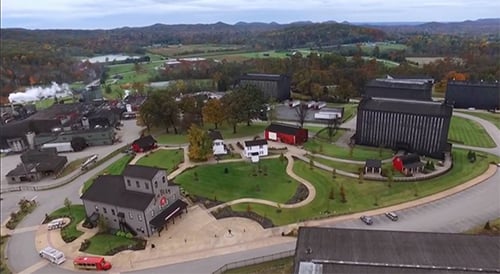 More Jim Beam is coming
Jim Beam in the money for distillery expansion projects
There will soon be more Jim Beam in the world, folks! In a meeting that took place this week, the Kentucky Economic Development Finance Authority (KEDFA) approved two tax breaks for a number of Jim Beam distillery expansion projects. Which is good news for American whiskey fans! According to Louisville Business First and documents filed with the Kentucky state, Jim Beam is planning to expand both its Clermont and Boston sites over the next five years to meet growing consumer demand. The total planned investment is worth as much as $160 million, with Jim Beam getting nearly $2 million in tax breaks. We haven't seen the deets of what the distillery expansion will look like, but as soon as they cross our desk we'll be sure to bring you updates.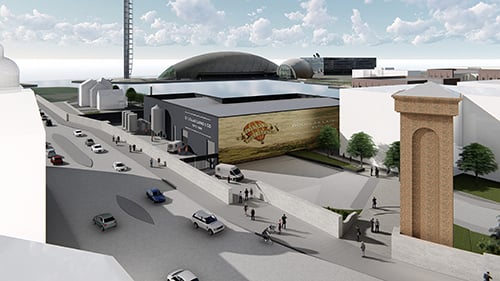 Shiny new distillery alert!
And the name of Douglas Laing's new distillery is…
Big news from Douglas Laing on Monday. The independent whisky bottler and producer finally announced the name of its new Glasgow distillery! Due to open in autumn 2019, the production site, situated on the banks of the River Clyde, will be called… Clutha! Which is rather fitting as it's the Gaelic name for 'Clyde'. All makes sense, really. The £10.7 million project comprises the distilling facilities (obvs) alongside a new Douglas Laing head office, visitor centre, whisky archive and a bar/bistro situation. The build will also create 41 new jobs, almost tripling the workforce from 24 to 65. As Cara Laing, director of whisky, told us earlier this year, the whisky produced at Clutha will feature a heavy sherry influence and be produced without colouring or chill-filtration. We're excited. "It was important to us that the new distillery was located on the banks of the Clyde as it brings us back to where the company has its heart," explained Chris Leggat, CEO "After careful consideration the name was selected to reflect our proud heritage and the importance of the location."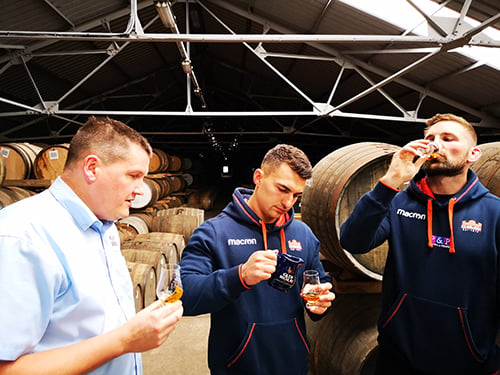 Men with strange shaped balls drink Scotch
Edinburgh Rugby starts stop off at Glen Moray Distillery
Rugby fans, listen up! Two of the Scottish game's biggest stars dropped in to Glen Moray this week to discover the home of the single malt Scotch whisky brand. Scotland's captain John Barclay (right) and his Edinburgh Rugby teammate Damien Hoyland (centre) caught up with master distiller Graham Coull (left) on Monday, before heading out on a tour of the site complete with a VIP single cask tasting. The visit marks the first year of Glen Moray's partnership with Edinburgh rugby, where the brand is the official whisky partner. Edinburgh play Ospreys in their first game of the season today [31 August] – it would be fitting to follow the action with a dram in hand.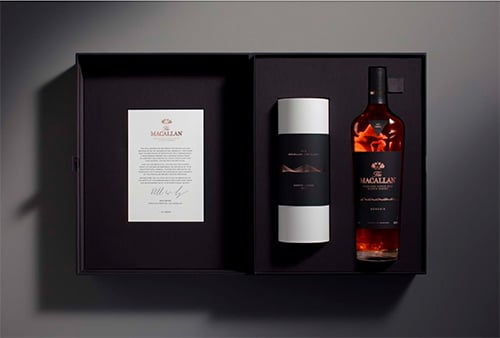 All that fuss…
Macallan Genesis sells at auction for 10 times original price
Remember a couple of weeks ago we brought you details of road closures and general mayhem around The Macallan as a limited-edition bottling celebrating the new distillery went on sale? Well, in news that will surprise absolutely no one, The Macallan Genesis has already sold for almost ten times its original price at Whisky Hammer, a Scotland-based auction site. Five bottles of Genesis, which was originally priced at £495, went under the hammer on Sunday, with two commanding £4,800. The other three weighed in £4,750, £4,750 and £4,650. With only 2,500 bottles available in the first place, such 'flipping' was sadly inevitable. Just drink the whisky, dammit!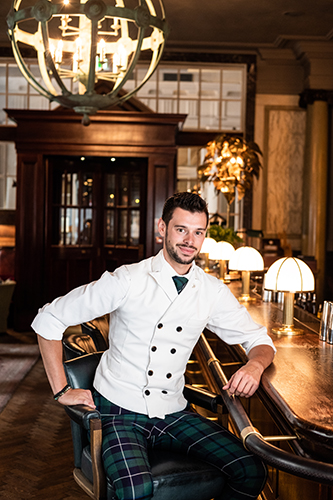 It's Yann!
New head bartender appointed at Scarfes Bar, Rosewood London
Scarfes Bar at Rosewood London has hired a new head bartender. Introducing: Yann Bouvignies! Bouvignies has been at the forefront of London cocktail culture for some time now thanks to his extensive experience in Michelin-starred restaurants and some of city's finest bars, including Purl, The Connaught Hotel and The Savoy Hotel. He's already worked behind the bar at Scarfes for two years, so he doesn't need to spend his Sunday evenings staring at the tube map or wondering where the jiggers are kept. Bouvignies worked closely with predecessor Greg Almeida and bar manager Martin Siska to create two previous globally-acclaimed, cocktail menus (they secured consecutive nominations at Tales of the Cocktail's Spirited Awards), so Scarfes fans will have nothing to fear when the next drinks list launches in 2019. We're certain Bouvignies will be the real deal and not just a convincing Scarfes caricature…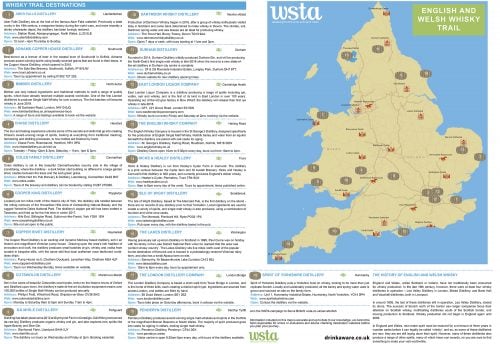 The English and Welsh Whisky Map is here! Click for a bigger version
WSTA kicks of English and Welsh Whisky Trail
How did you spend your bank holiday Monday (if you were lucky enough to have one)? The folks at the Wine & Spirit Trade Association (WSTA) were busily launching a new English and Welsh Whisky Trail, detailing the two countries' whisky-making sites. Did you know there are 19 (yes NINETEEN!) distilleries you can visit?! From Durham Distillery and The Lakes Distillery in the north to Isle of Wight Distillery in the South, Coles Family Distillery and Dà Mhìle Distillery in Wales to Adnams Copper House in the east of England, there's a wealth of spirits producers to discover. Check out the map (click to enlarge above) and start planning your next break!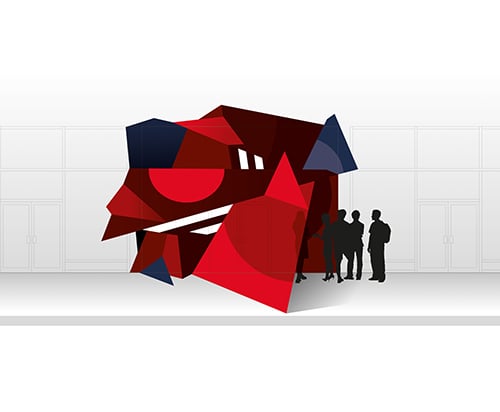 Literally going inside a cocktail
New Campari art collab comes to London
Campari has a long history of collaborating with cutting edge artists. Now, this autumn, the bitters brand has teamed up with Mark McClure to create the Mostra. Getting out our trusty Master of Malt Italian-English dictionary, we learned that this doesn't mean 'monster', it means 'exhibition', and the one in question will run from 18-30 September on Dray Walk, just off London's Brick Lane. According to Campari: "McClure's design has been inspired by the effect of light in a cocktail; the transparency of colour, the shifting light and the translucent effect that happens to the liquid within the glass." So the effect is rather like being inside a Campari cocktail. What could be better than that? Well, it does get better because visitors to the exhibition can buy delicious Campari cocktails, so you can have a cocktail inside you while being inside a cocktail. Meta, man!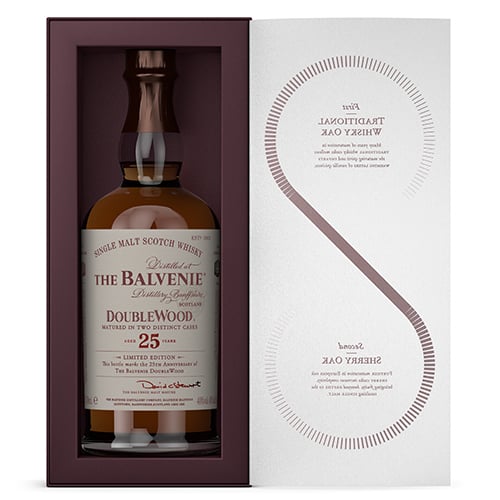 Oh haaiiii Balvenie DoubleWood 25!
The Balvenie marks 25 years of DoubleWood with new whisky!
New whisky alert! This week, Scotch brand The Balvenie revealed a new addition to its DoubleWood range: The Balvenie DoubleWood 25 Year Old. The limited edition was crafted by malt master David C. Stewart MBE to mark the 25th anniversary of the original DoubleWood 12 Year Old. The liquid in the new expression was laid down the same year the aforementioned DoubleWood 12 Year Old made its debut. But it was all the way back in 1982, when the Duke and Duchess of Cambridge were merely newborns and E.T. stole our hearts that Stewart first experimented with cask finishing (or 'double-cask maturation') by transferring mature Balvenie into Oloroso sherry casks to finish it for a number of months. This pioneering work, which has since become commonplace in the industry, led to the release of the Balvenie Classic in 1983, which was subsequently rebranded as DoubleWood ten years later. "When we launched the first DoubleWood in 1993, I would have never thought we would eventually be bottling a 25-year-old variant as we are today," Stewart said. The new bottling was matured in traditional American oak casks for 25 years, before being finished in Spanish oak ex-Oloroso casks for just three months. Bottled at 43% ABV, it is presented in its own maroon and opaque box and is currently only available in the US priced at RRP $599.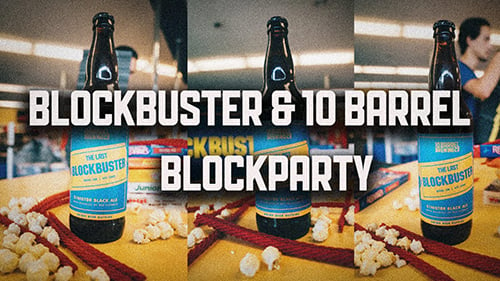 Going out with a bang
10 Barrel Brewing releases beer for last Blockbuster standing
And finally, video rental store Blockbuster still exists. That's not the whole story, obviously, but it's still quite a statement indeed. Anyway, the last physical Blockbuster in America is hosting a block party on 21 September with local Oregon brewery 10 Barrel, who will be producing an exclusive, limited edition beer for the event, aptly named The Last Blockbuster – hence the inclusion on our list of this week's booze stories. It's not because we simply wanted to revel in '90s nostalgia for a fleeting moment. Of course not. The organisers are letting punters vote to decide which film to screen at the party on the Facebook event page, with classic Canadian comedy flick Strange Brew currently in the lead. Time to dig out the VHS in solidarity.
Over and out for The Nightcap, folks. Have a great weekend!
*Or however else you choose to spend your weekend!