The weekend is here, folks! And with the promise of two days of raving (or behaving) comes this week's Nightcap, our digestif of the week's top booze news stories. Enjoy!
Step away from that keyboard, put the high viz down. The weekend is here! While you unwind with a dram, why not catch up on the week's goings on from the world of drinks?
On Monday, Annie explored the world's best spirits-themed hotels for booze lovers, while on Tuesday Adam brought us his top tipples for the upcoming bank holiday weekend (soz if you don't get the bonus day off where you are!). Then, on Wednesday, Annie checked out the delectable world of savoury gins – herbal is most definitely delicious in our book. Then yesterday we published our chit-chat with Alasdair Day, co-founder of R&B Distilleries, where he shares the family history of all things Tweeddale. It was a good week indeed!
But what other liquor-related activities else went down this week? We're glad you asked…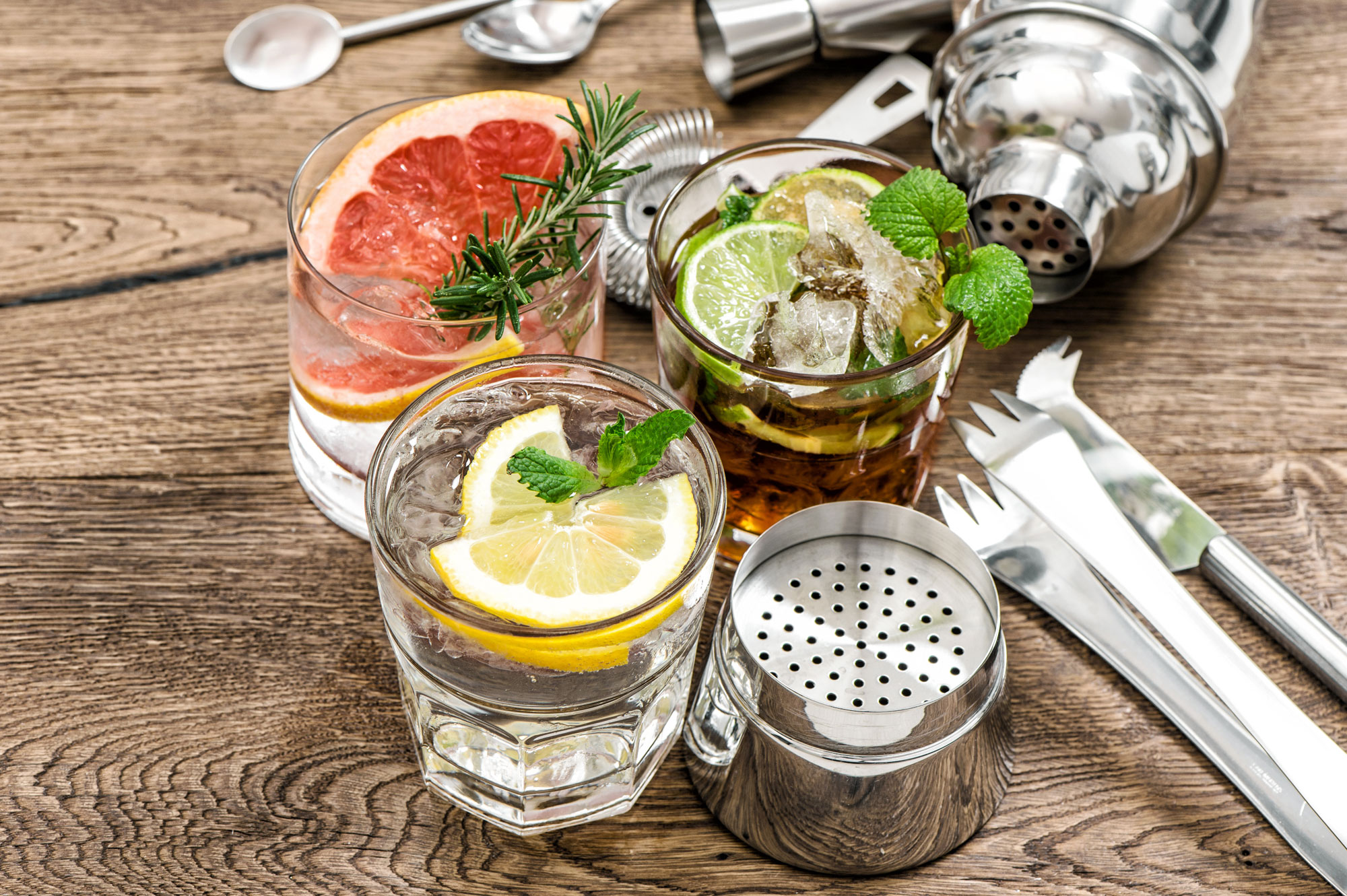 We just can't help ourselves – we love gin!
British gin exports hit record high
The gin boom continues, folks! It seems like we still just can't get enough juniper deliciousness in our lives. Especially if you live a bit further afield. New stats from HMRC (the UK's tax people) show that British gin exports soared by 19% for the first half of 2018 and are now worth a whopping £279 million – an all-time high. Things are going so well that the Wine & Spirit Trade Association (WSTA) reckons that full-year exports could now hit £600 million for the first time. "The global thirst for British gin continues to grow and there is no doubt that those overseas are drawn to the quality of gin made here in the UK," said Miles Beale, WSTA chief exec. "Gin is a quintessentially British spirit, and perfect for anyone looking to tap into Brand Britain overseas." The most popular destinations for all this gin goodness? The US, which collectively spent £93 million on gin in the past six months, Australia, which splashed £10.3m, and also the EU, which saw imports climb 19%.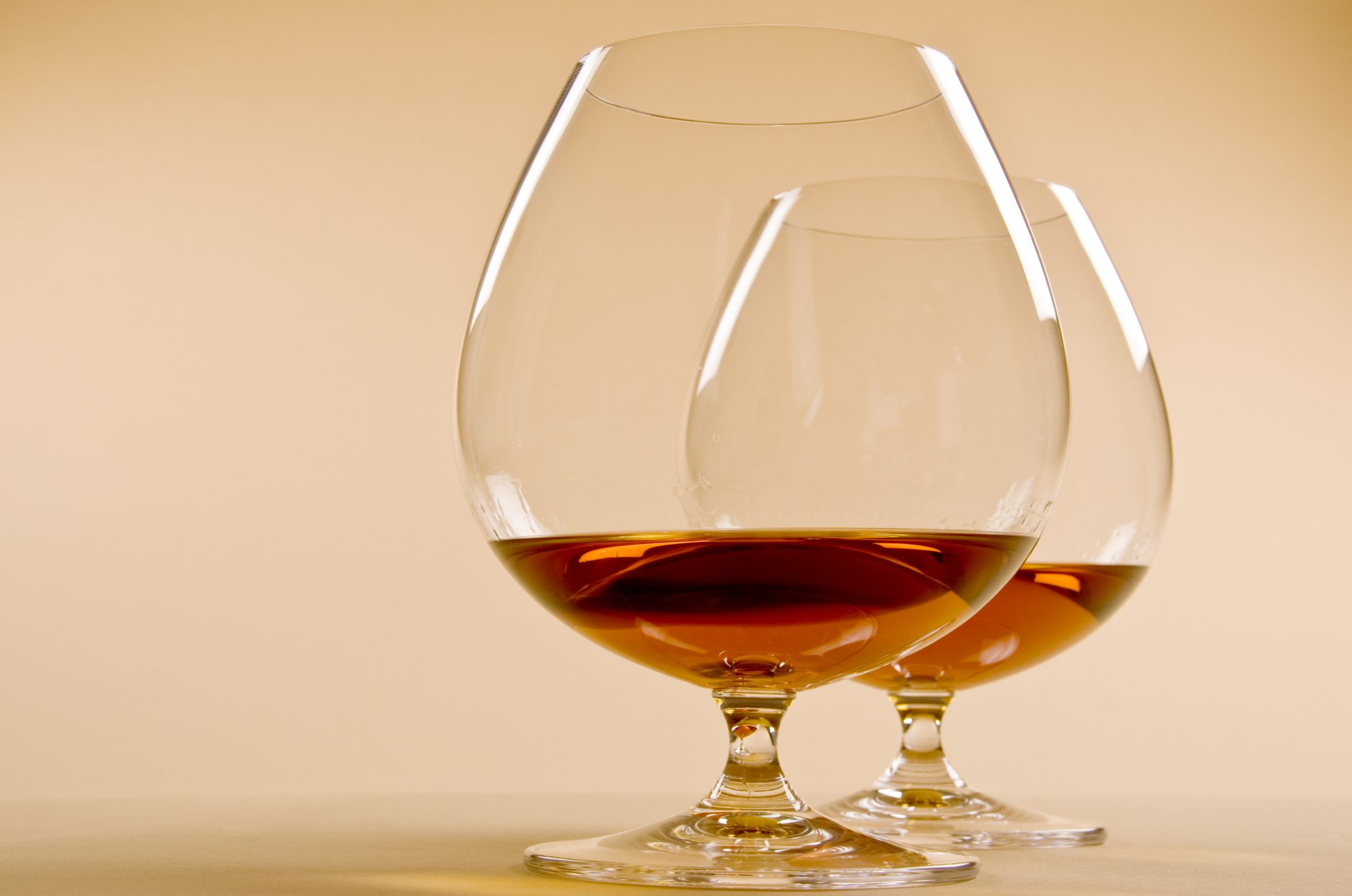 We just can't help ourselves – we love Cognac!
Cognac shifts more bottles than ever before
Gin isn't the only spirits category witnessing serious growth. This week, Cognac governing body National Interprofessional Bureau of Cognac (BNIC) released stats that showed 2017-18 was the fourth consecutive year of growth, with sales climbing 5.4% to €3.2 billion, and the number of bottles soaring 8.2% to a record 205.9 million. Shipments to the US, Canada and Mexico climbed 9.4%, while the number of bottles heading to the Far East soared by 13.5%. All age statements performed well, with XO expressions seeing the fastest expansion. "The good momentum we are experiencing today across the three qualities can be explained by good results for cognac across all of its markets, with varied consumption patterns," said Patrick Raguenaud, BNIC president. Time to crack out the Cognac and celebrate!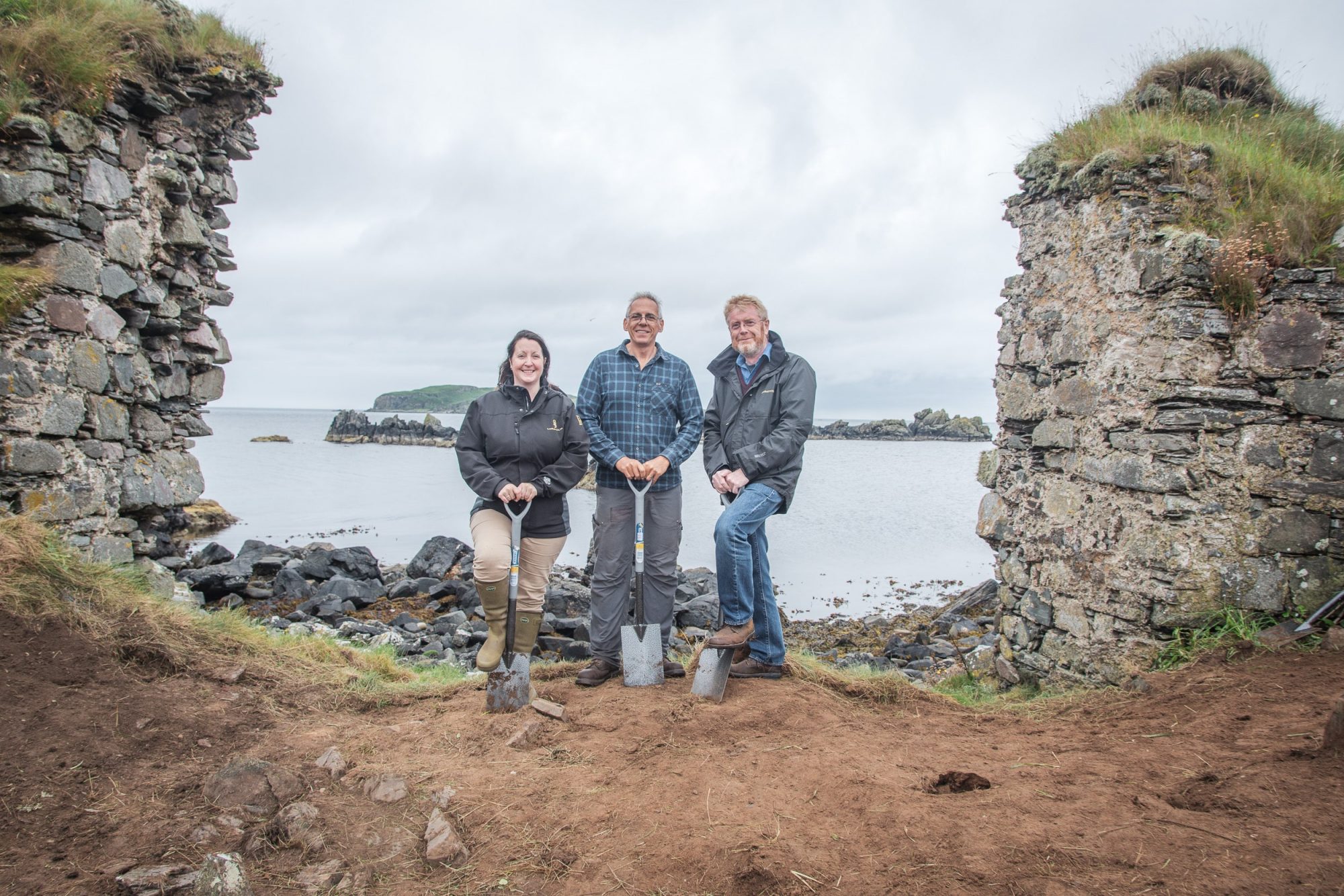 If you're looking for whisky, it's over the road, guys
Lagavulin sees groundbreaking archaeological dig
A project to uncover the secrets of one of Scotland's earliest historical sites kicked off this week. It's an excavation of Dunyvaig Castle, which sits on a peninsula adjacent to Islay's Lagavulin Distillery. A team of 40 archaeologists will spend three weeks on the island as part of a long-term project to establish what life was like when Dunyvaig Castle was an operational fortress in the Middle Ages – and the scene of renowned battles between the MacDonalds and the Campbells. Scottish charity Islay Heritage is conducting the excavation thanks to donation from the Lagavulin 200th Legacy fund, with monies raised through the sale of a special Lagavulin 1991 single cask selected by the distillery team and Diageo chief executive Ivan Menezes. "Islay is famous as the world's greatest whisky island, but it is also one of Scotland's most important historical locations and we are thrilled that the Lagavulin Legacy project has been able to support Islay Heritage in its mission to raise the island's archaeological profile for both the local community and visitors to the island," said Dr Nick Morgan, Diageo head of whisky outreach. Islay Heritage hopes to secure additional funding to continue excavations up until 2023, so if you dig this news then donations are welcome…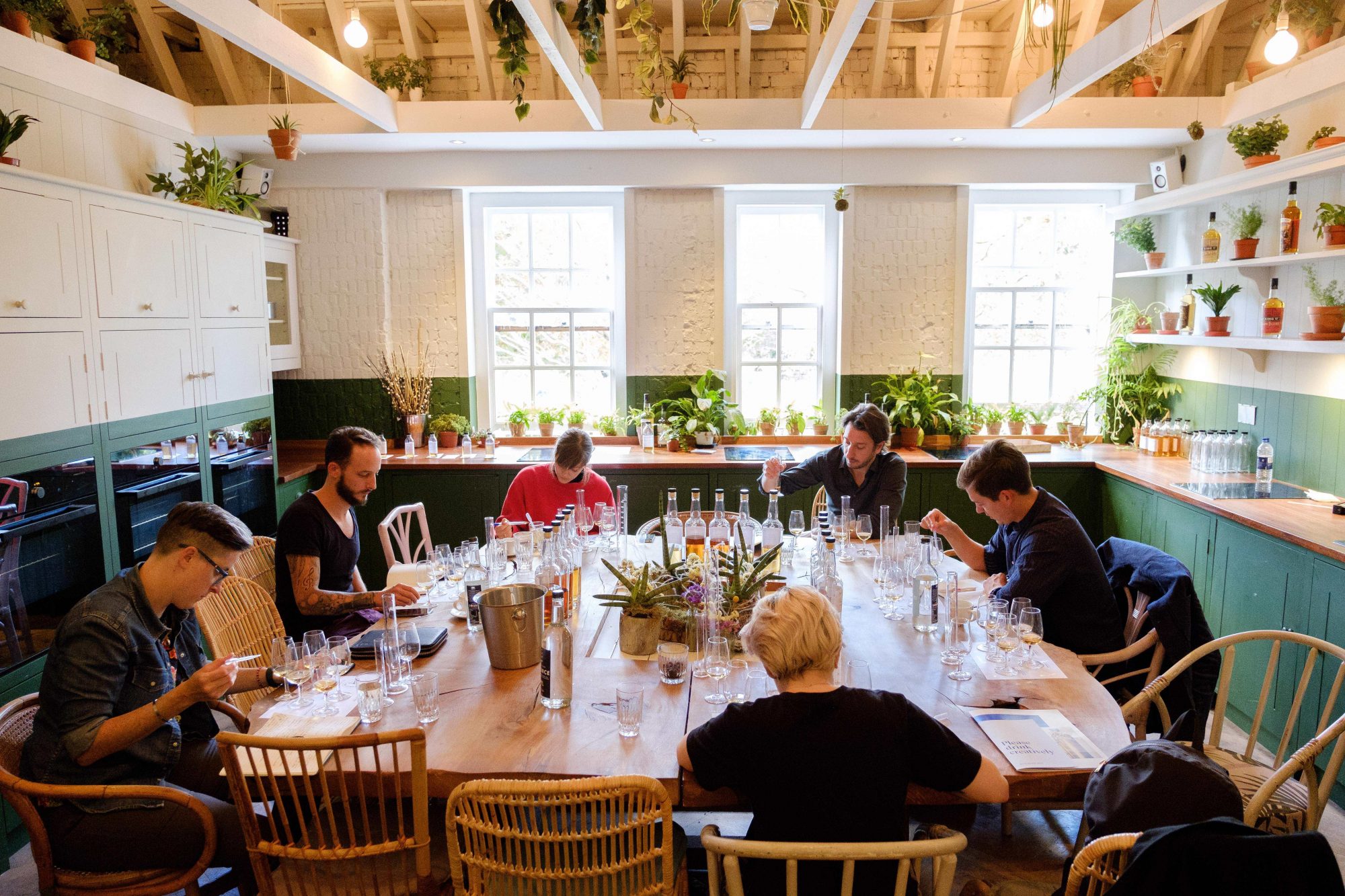 The creation of what will become Compass Box Limited Edition…
Compass Box names The Circle winner
Independent Scotch whisky bottler and blender Compass Box has crowned Rosey Mitchell the victor in its inaugural global bartender competition, The Circle. Launched earlier this year, the contest encouraged bartenders to compete for the chance to work with founder and whisky maker John Glaser to create a Compass Box Limited Edition blend. Mitchell came out on top after seeing off the competition from five leading bartenders in a three-day final comprised blending, cocktail and design challenges. A final pitch was presented to a panel of experts, including Ryan Chetiyawardana of Super Lyan, Matt Whiley of Scout, Sandrae Lawrence of The Cocktail Lovers, Ivan Dixon of Enotria & Coe and Compass Box's John Glaser. They eventually declared Mitchell, from Three Sheets, London, the winner. "I have never been in a competition quite like it, John Glaser and everyone involved have truly changed the game and I can't wait to start blending and see where the future holds," she said. The Compass Box Limited Edition blend, created in collaboration with Rosey, will be available worldwide from Spring 2019.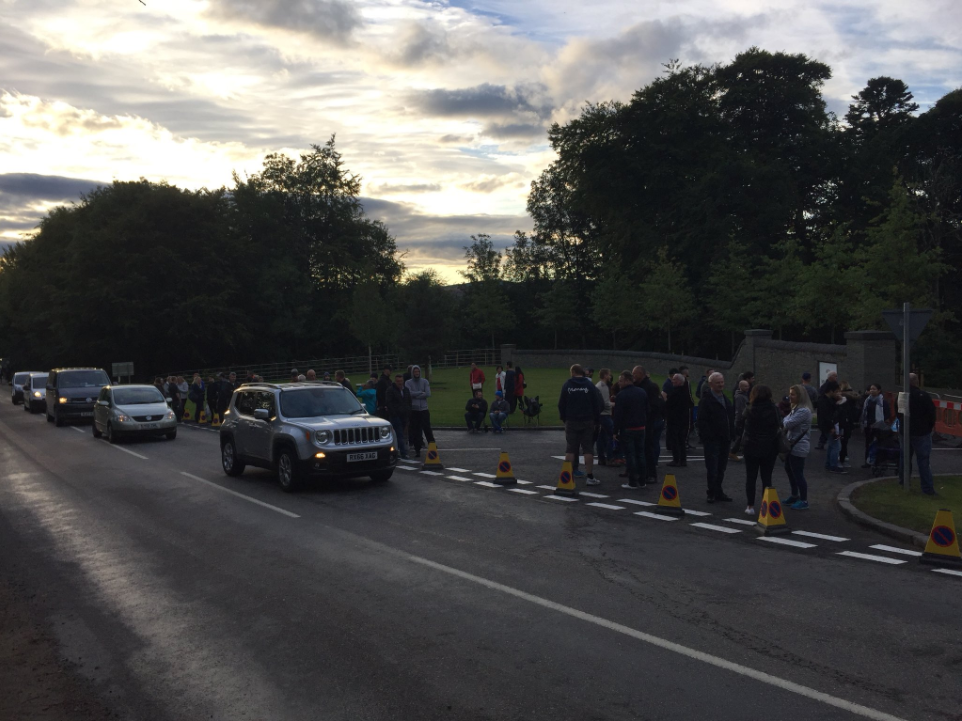 Next time we're walking… Image: Spirit and Wood
Whisky fans force road closure as latest Macallan goes on sale
There were absolute scenes up at The Macallan on Tuesday as the distillery apparently underestimated demand for its new £495 Genesis bottling, released to celebrate the opening of the fancy £140 million production site just outside Craigellachie. The bottle went on sale at 9:30 am on a first-come first-served basis, but demand was so high that eager collectors camped outside overnight or arrived as early as 4 am to nab a spot in the queue. The result? At least 300 cars parked or abandoned on the B9102, forcing the police to close the road. People took to Twitter to describe the organisation as "irresponsible", a "shambles" and "embarrassing". The following day The Macallan issued an apology to "customers who were disappointed" and those caught up in the road closures. We've got an office sweepstake going to guess the top selling price at the next whisky auction…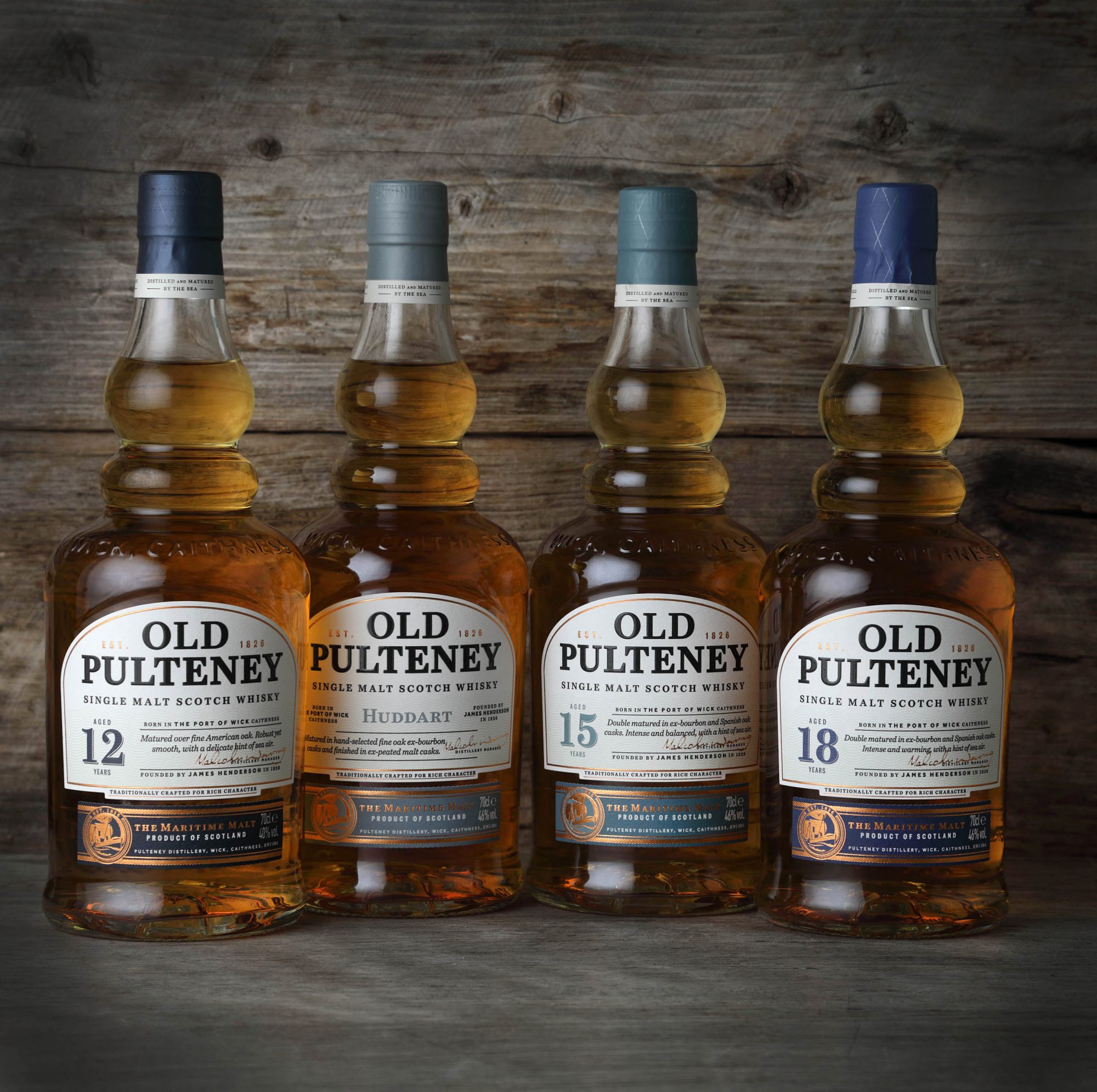 The new-look Old Pulteney expressions
Old Pulteney reveals new collection of whiskies
After our previous musings, we can confirm maritime malt Old Pulteney has indeed refreshed its core selection. The new line-up features a repacked edition of its flagship 12 Years Old plus three entirely new expressions: Huddart, 15 and 18 Years Old! The house style and provenance have been maintained, so you'll still enjoy that classic coastal character within the new liquid. The first of the new bottlings, Huddart, was named after the birthplace of Old Pulteney and is a smoky, salty and smooth tipple matured in American oak before it was finished in heavily peated casks. The 15 Years Old expression has been aged in both American oak and Spanish oak for a rich and rewarding dram that's "bursting with aromas of rich dried fruit, ripe apples and citrus, with honey sweetness and a generous chord of creamy vanilla". The final part of the portfolio, the 18 Years Old, offers notes of chocolate, spice and plenty of vibrant, zesty flavours, thanks to its American oak and Spanish sherry butt maturation. They were bottled at 46% ABV and are available from select UK retailers.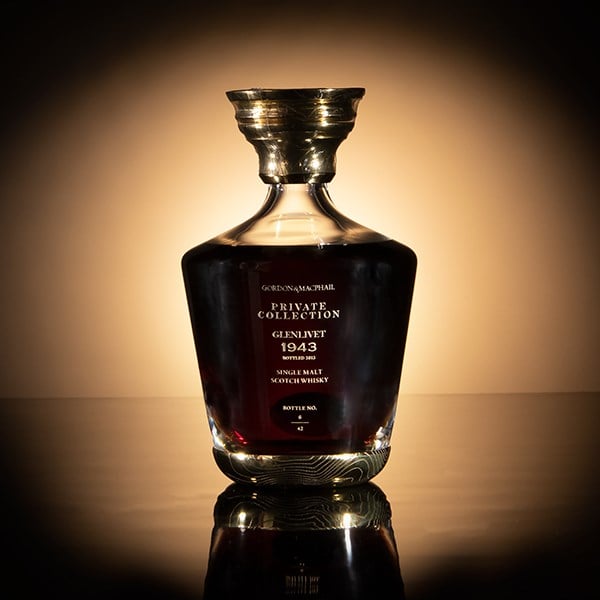 It looks incredible for its age…
70 year old Glenlivet sells for £34k at auction
A 70-year-old Glenlivet has fetched £34,000 at the McTear's Rare & Collectible Whisky auction in Glasgow. This super rare whisky was distilled in 1943 and put in Cask #12, a first fill ex-sherry hogshead, by John Urquhart from Gordon & MacPhail of Elgin. 70 years later in 2013 his great-grandson, Stephen Rankin, started to release some of this rare whisky in a series of lavishly packaged decanters. McTear's whisky expert, Graeme Maxwell, said: "We have seen some exceptional bottles come through the doors at McTear's over the years and there is no doubt this sits as one of the most magnificent whiskies we have had the privilege to auction." Such magnificence does not come cheap.
West Country wonderment in distillery form
Bristol distillery announces cryptocurrency whisky
Circumstance Distillery, set to become Bristol's first whisky and rum distillery for over 70 years, opens its doors this month. But it has already raised eyebrows for being thoroughly modern when it comes to selling its products. Customers can buy cryptocurrency tokens (a bit like Bitcoin) which can be redeemed for any bottle regardless of age or value when they become available. The first 1,000 tokens will be £30 each, the next £35, and the final 1,000 are priced at £40. No further tokens will be sold once Circumstance starts releasing products. The difference between this and other spirit futures is, according to co-founder Liam Hirt: "As the tokens are on a blockchain they can also be traded or sold, which is the first of its kind in the drinks world!" The first spirits produced by head distiller Mark Scott and his team should be available in the next three months – so you will have to hurry if you want in on the token action. You never know, it might do a Bitcoin and go through the roof. If not, at least you'll have some top-notch West Country liquor.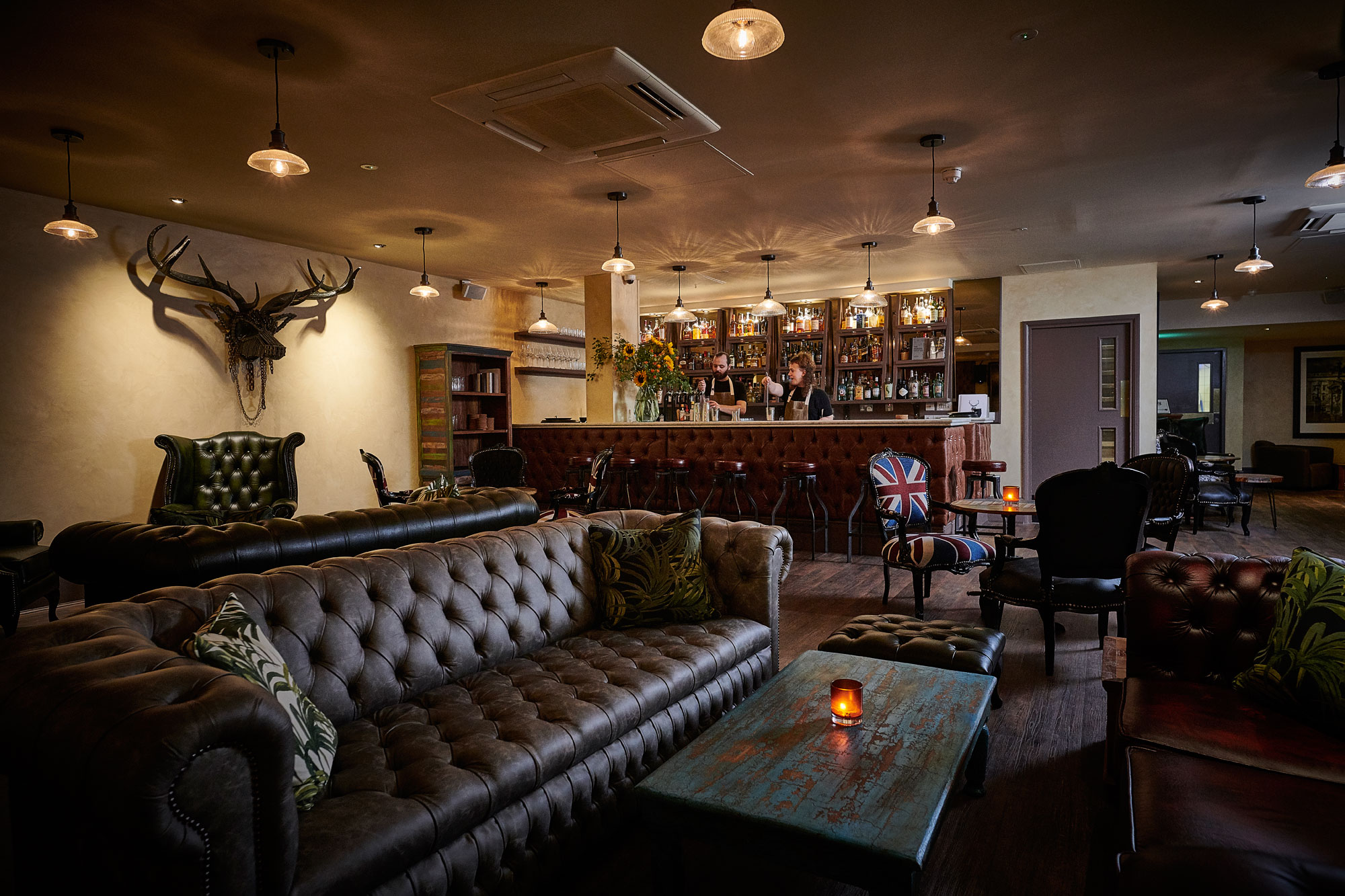 Who wouldn't want to enjoy a nice whisky cocktail here?
Whiley and Woods drinks collab Iron Stag comes to Hoxton Square
A new cocktail bar concentrating on accessible, flavour-led Scotch whisky serves and great hospitality? You have our attention. Then we discover that Matt Whiley (aka Talented Mr Fox off of Moonshine Kid's Wolf's Nose Gin and the truly superb Scöut) and Rich Woods (aka The Cocktail Guy off of the excellent Duck & Waffle) collaborated to produce the fun and on-point drinks offering! It didn't take us long to check it out… Iron Stag, which opened last week, is a new bar from chef Adam Handling. It is located under his Frog Hoxton restaurant, with a spacious, art-filled gentleman's club-chic style. And the drinks list shapes up. Choose from a selection of playful whisky and sodas such as the fig leaf and pineapple Mizawhaaaaat; whisky cocktails including the watermelon and Campari salt Supersoaker (like a balanced, fruity Scotch Boulevardier); or the tremendous 6th Sencha (with Balvenie Caribbean Cask, fermented pepper, 'made nice' shrub, Sencha tea and Hendrick's). There are 'other cocktails' too, such as the Tapatio Blanco and citrus coffee tonic T+T, or creations that use raspberry 20/20 or Super T and Irn Bru! You can even book a booth for 8 people and serve your own kegged cocktails from a tap in the wall! (£200 for 25+ serves). Taps are in, you know.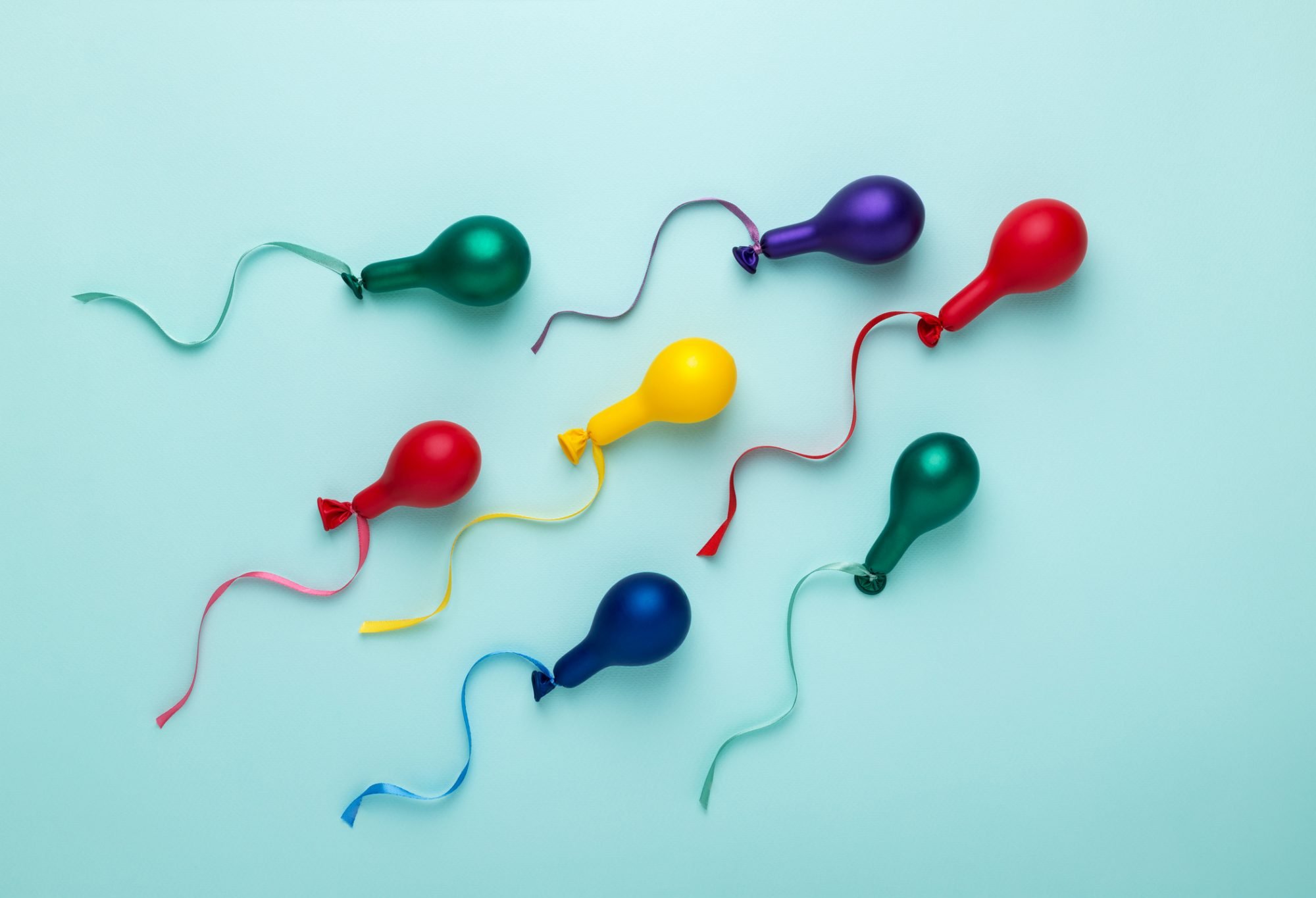 Does this pic even need a caption?
Want super sperm? Have a dram (sort of)
And finally… we all know that alcohol makes you extremely sexy (this is a joke; alcohol does not make you sexy) but evidence has emerged that in small quantities, it could make men more fertile. A study published in Science Daily recently linked alcohol intake with higher semen volume, sperm concentration and total sperm count. Yeah! But before you start reaching for the magnum of Lambrini, while sperm count was highest among men who drank between four and seven units per week, it decreased for those drinking eight or more units. Lead author Dr. Elena Ricci said: "As regards low intake, our findings are consistent with other research. In Italy, alcohol consumption is common but usually limited to small quantities, and this applies in particular to men referring to our Infertility Clinic. Since the dose makes the poison, they are counselled to limit but not avoid alcohol." So the moral of the story is: if you want to make babies, drink like an Italian.
And on that slightly strange note, folks, have a great weekend!