With a precious bank holiday fast approaching (if you're lucky enough to live somewhere that marks it) there is little time to waste. You need some delicious booze, but what should you choose? And where to find it? Don't fret, dear reader. We have all the answers you need…
Bank holidays provide us with a well-earned break, a chance to catch-up with friends and/or family, and offer a seriously good excuse to indulge in a tasty tipple or two. So, what'll it be this year? Maybe you're one of the many going gaga for gin, or perhaps you're on the lookout for a new go-to wine. Others will be searching for a superb single malt or are looking for some cocktail inspiration. With so many different styles and spirits around, the biggest challenge is finding the right booze to tickle your taste buds!

Fortunately, that's where we come in. We've scoured MoM Towers to curate a sublime bank holiday booze shopping list so that, come rain or shine, you can make the best of your extended weekend. Enjoy!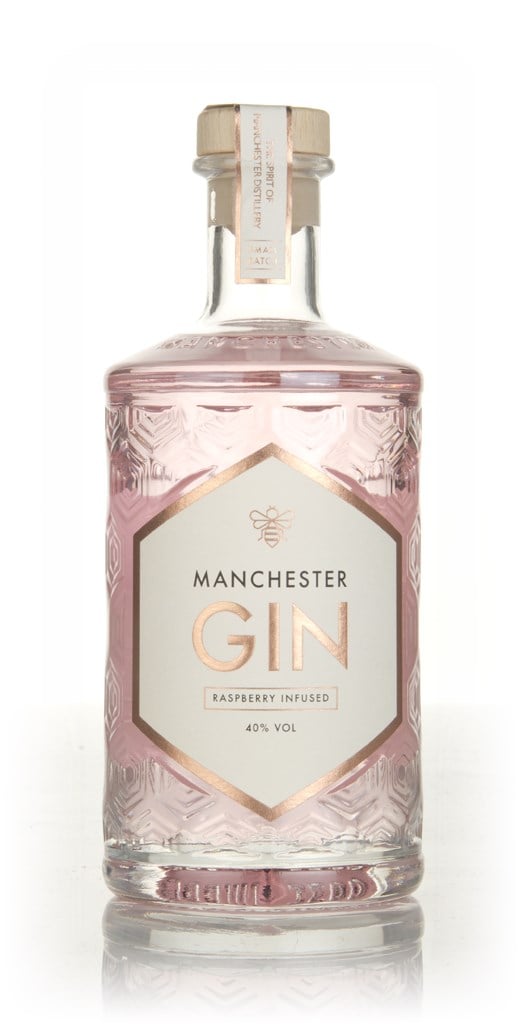 Manchester Gin – Raspberry Infused
Manchester Gin – Raspberry Infused
Our first tipple comes courtesy of some Northern-knowhow from the magnificent folks at Manchester Gin. The brand did the decent thing and added a delightful dose of summer sweetness to its original recipe with an infusion of scrumptious raspberries. Need a way to liven up your G&T this bank holiday? It'll do that. Want to improve your cocktail game? It'll do that too. Thinking of standing out from the crowd by adding a dose of deliciousness to your glass of Champagne? You betcha it'll do that as well!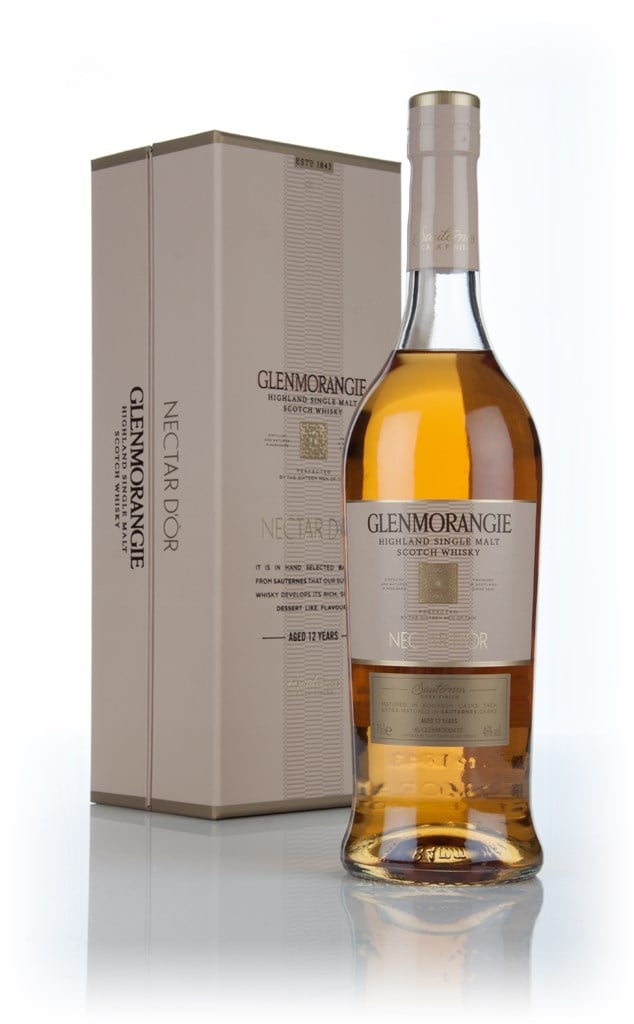 Glenmorangie Nectar D'Or – 12 Year Old
Glenmorangie Nectar D'Or – 12 Year Old
Something for the whisky fans now, who will no doubt picture themselves enjoying the bank holiday with a most delectable dram. For you, this bottling Glenmorangie Nectar D'Or – 12 Year Old should be just the ticket! Who could resist partaking in some well-earned R&R this year with a succulently sweet and tasty sauternes-finished single malt from the Glenmorangie distillery? Fun fact: it was named 'Nectar D'Or' as a reference to the golden nectar that was previously held in the casks used to finish the whisky.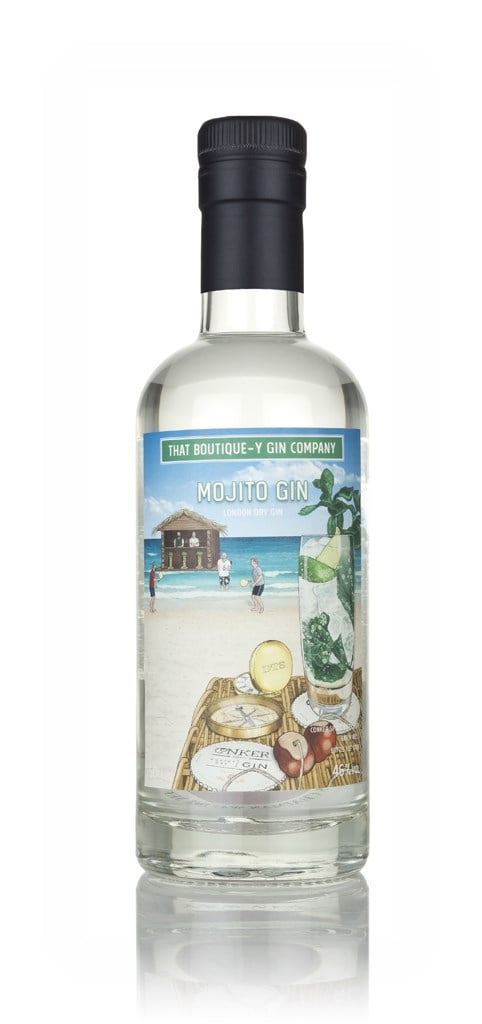 Mojito Gin – Conker Spirit (That Boutique-y Gin Company)
Mojito Gin – Conker Spirit (That Boutique-y Gin Company)
Who doesn't love Mojito cocktails? (If you don't we can't be friends, sorry.) Sadly, Mojitos have one flaw – they don't involve gin, which in this day and age (#ginbubble) is going to be a real issue for some. But wait – what's this? Those clever clogs at Conker Spirit in Dorset have teamed up with That Boutique-y Gin Company and Peter Holland from The Floating Rum Shack to concoct a cool new expression that features plenty of juniper-based goodness! In a nod to the cocktail's traditional rum base the gin is built around a molasses spirit to which a traditional selection of gin botanicals is added along with fresh mint and lime. Radically refreshing and quite unique, this is an essential bank holiday treat.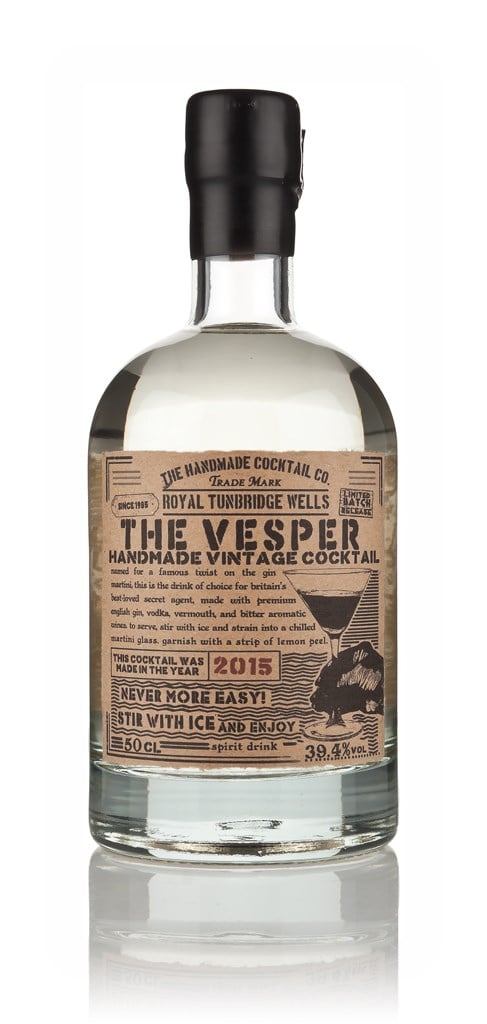 The Vesper Cocktail
The Vesper Cocktail
For those who want to enjoy the bank holiday without fussing around with jiggers and measures and recipes and the like, The Handmade Cocktail Company has a solution. Inside this bottle are all the ingredients needed for a superb pre-mixed cocktail, which means all you have to do is pour it over ice, stir, strain off into your glass and garnish! In this case we have a terrific twist on the Gin Martini which was originally created by a certain 007. The Vesper was made with English gin, vodka, vermouth and aromatic wines so you can summer in style, just like Britain's favourite secret agent… but with fewer villains.
Barons de Rothschild Brut Champagne
Barons de Rothschild Brut Champagne
Popping a bottle of Champagne to toast your day off is an essential experience, so we've chosen a smashing expression to ensure you max out the down time. The Barons de Rothschild Champagne brand was the result of three branches of the Rothschild wine-making family uniting to create cracking Champers and they've certainly succeeded with this Brut. It was made from a blend of wines aged for at least three years, including Chardonnay, Pinot Noir and Pinot Meunier. Pair with good cheese, white meats, seafood and great company!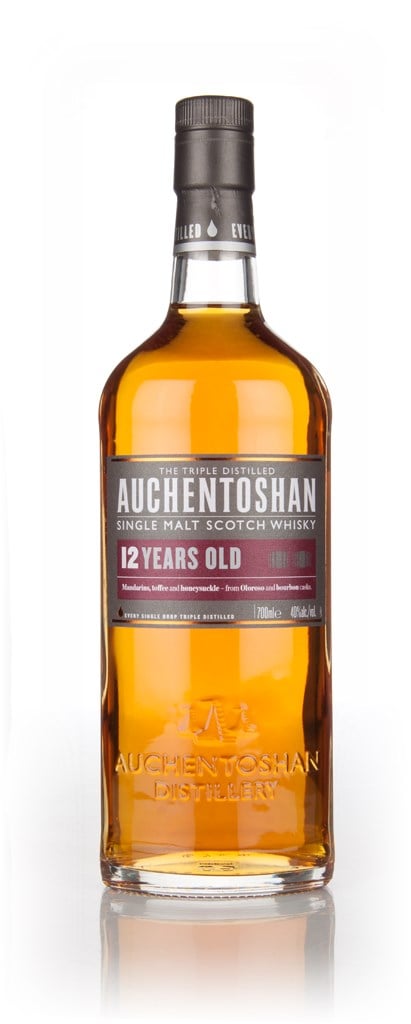 Auchentoshan 12 Year Old
Auchentoshan 12 Year Old
The only fully triple-distilled malt in Scotland, Auchentoshan 12 Year Old is one smooth Scotch. An understated, light and delicious dram, it's just perfect for a lazy afternoon in the garden. You can enjoy it neat or with ice, but personally I think it's absolutely smashing with ginger ale and a wedge of orange. It also works rather marvellously with actual ale, too.

Silent Pool Gin
Silent Pool Gin
The Silent Pool is a beautiful, mysterious spring-fed lake located at the foot of the North Downs, which provides the perfect inspiration for a refreshing summer thirst-quencher. The super folks at the Silent Pool Distillery obviously agree, as they have concocted a smashing gin in its honour, featuring 24 botanicals, including kaffir lime, chamomile, local honey and lavender, among others. It's subtly sweet, intricately-balanced and utterly lovely. Ideal for those who need some juniper-based joy this bank holiday…
Crown Estates Tokaji Aszú 2013 5 Puttonyos
Crown Estates Tokaji Aszú 2013 5 Puttonyos
If you think you can live your best life on the forthcoming day of rest without a helping of Hungarian wine, FYI – you're wrong. I'm genuinely not even joking – that's how lovely the 5 Puttonyos Tokaji from Crown Estates is. We're big fans at MoM Towers thanks to its wonderful composition, which allows for plenty of vibrant acidity and lip-smacking sweetness to shine through. The 2013 vintage doesn't disappoint. All you wine fans searching for a new favourite, look no further than this!