With Pernod Ricard's full-year sales results hot off the press, we take a peek at how the likes of Scotch whiskies The Glenlivet and Chivas Regal, Ireland's Jameson, Cognac brand Martell and Absolut vodka fared in 2017/18. Spoiler alert: Scotch wasn't the star of the show…
It's results season, folks! Big companies left, right and centre are publishing their annual (or quarterly) reports, giving us an insight into how they're getting on sales-wise. Today it's the turn of Pernod Ricard to disclose its full-year data to the end of June. We had a nose through the docs and crunched the numbers to see how some of the world's biggest drinks brands got on…

The big picture
All in, Pernod Ricard – which is the parent company to a whole host of brands including Ballantine's, Royal Salute, Beefeater, Monkey 47, Havana Club and Olmeca, in addition to those already mentioned – had a good year. "Very strong", in fact if you follow the firm's headline statement. Total sales hit £8.99 billion, thanks to 6% organic sales growth. Asia was by far the strongest region (+9%) with India and China flying ahead. The Americas posted 6% gains, while Europe was slower, down at 2% as France and Spain struggled.
But what does this all mean for the brands we know and love? What does their performance mean for wider drinks trends? We take a peek…
Scotch whiskies: The Glenlivet, Chivas Regal, Ballantine's and Royal Salute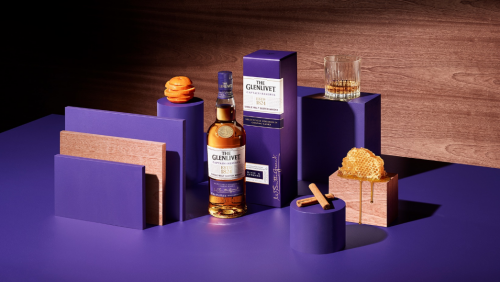 The Glenlivet Captain's Reserve, made with ex-Cognac casks, no less!
Pernod Ricard's Scotch whisky portfolio as a whole saw 5% gains for 2017/18, in line or even ahead of the trend for increasing Scotch exports (up 1.6% in 2017, the Scotch Whisky Association reckons). Chivas (+5%) made gains in China, India, Eastern Europe and Latin America, while The Glenlivet (also +5%) made the most of "improving trends" in Western Europe. Ballantine's (you've guessed it, +5%) also tapped into demand in Africa and the Middle East. Royal Salute was the weakest link, posting 2% declines.
Irish whiskey: Jameson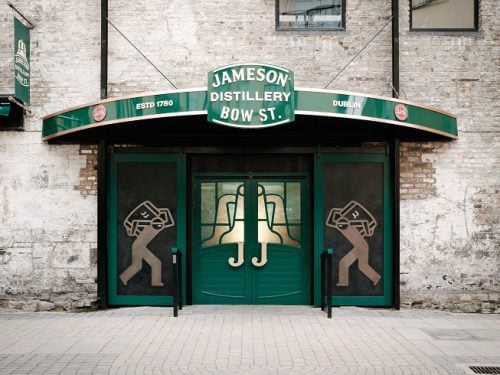 Jameson's Bow Street distillery
The Irish whiskey behemoth was on stunning form for 2017/18, achieving 14% gains overall. That's nothing compared to Jameson Caskmates in the US, however, which saw incredible 87% growth. Jameson also did well in Russia, Ukraine, UK, Germany, Poland and native Ireland, with double-digit growth also coming from Southern Africa.
Cognac: Martell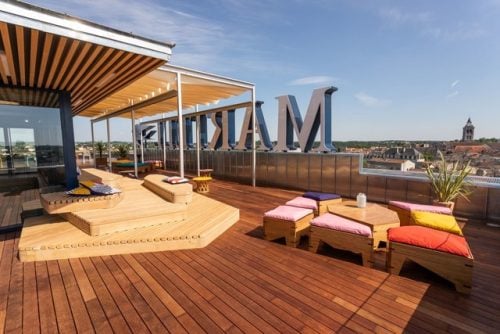 Martell opened a rooftop bar in Cognac earlier this summer
Earlier this month we reported that in 2017 the Cognac category as a whole exported more bottles than ever before, with sales climbing 5.4% to €3.2 billion, according to governing body the BNIC. Martell was clearly a strong contributor to this, with sales climbing 14%, increasing to 17% in the crucial Chinese market. Travel retail and the US also spurred things on. There is a cloud on the horizon though – Pernod Ricard is already warning of price increases next year due to more expensive eaux-de-vie, a trend set to impact growth.
Gin: Beefeater and Monkey 47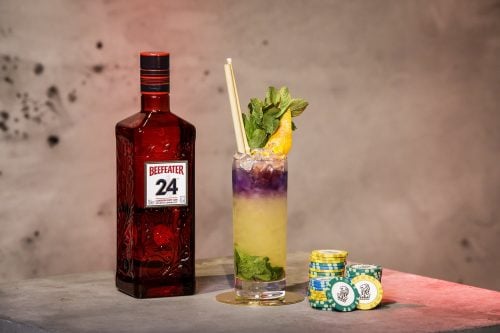 Hellooooo Beefeater!
While the gin boom continues in the UK and beyond (British gin exports soared by 18% for the first half of 2018, according to bean counters HMRC), London-based Beefeater had a bit of a mixed year. While sales climbed 4% – a decent showing by anyone's standards – "good" performances in the UK and Latin American were offset by declines in Spain, traditionally a strong gin market. In total contrast, Germany's Monkey 47 posted 50% gains. It might be from a significantly smaller base, but the differing fortunes do point to an appetite for smaller gin brands.
Rum: Havana Club and Malibu (sort of)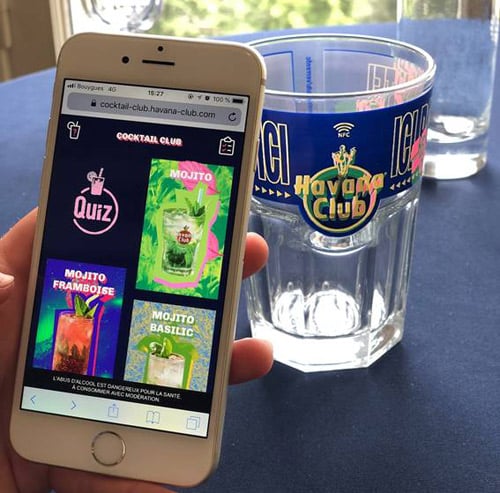 Havana Club's Connected Glass is a new Pernod innovation
Happy days for folks moving in Pernod Ricard's rum circles! Havana Club saw growth of 6% over the year, largely thanks to popularity in its local Cuban market. Malibu (yes, we know it's a rum liqueur mirrored the successes of full-spirit cousin, with its 6% increase attributed to advances in the US and a string of successful summer activations.
Vodka: Absolut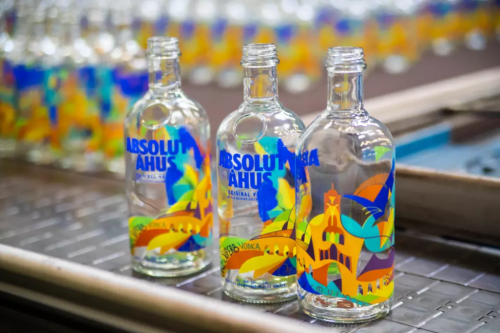 Absolut's distillery-only release
An interesting one now: vodka as a whole has struggled for a good few years now. And when big rival Diageo said its big vodka brand Smirnoff saw sales decline by 2% in its full-year report, released earlier in August, all indicators were that vodka was still generally off the menu. Not so for Absolut, which reversed losses to post 2% gains. The tricky US market is still in negative territory (-4%), but China, India, Latin America and Europe collectively mustered growth of 6%. Strong stuff, all in all.
Tequila and mezcal: Olmeca/Altos, Avión and Del Maguey

Del Maguey Mezcal Vida – it's tasty!
Agave is a little bit of an unknown for Pernod Ricard right now – it only fully acquired Avión Tequila in January 2018, after it snapped up Del Maguey mezcal in August 2017. Despite the relative newness of it all, the agave portfolio is "in strong growth", according to the financial report. Olmeca made gains in Eastern Europe, Turkey and parts of Africa, and, alongside Altos, delivered "good momentum" across the board. Avion, Altos and Del Maguey in particular were said to add "very strong dynamism" in the US. Can't ask for more than that, really.
Phew. We know we haven't touched on all the brands (there are a LOT of them: we'll quickly chuck in Mumm (1% growth) Perrier-Jouët (+6%) and Ricard (-6%)), but there you have it: a snapshot of how Pernod Ricard's brands are faring. Generally it's a good picture, but there's the odd "could do better" peppered in, especially for Royal Salute.
But what says the big boss himself? "FY18 was a very strong year," Alexandre Ricard, chairman and CEO, said in a statement. "Consistent strategic implementation has enabled us to deliver a significant improvement in business performance while investing for the future. Our Sales have accelerated and diversified, and our margins improved." Best raise a glass, then!