WIN one of three fancy-pants trips to Speyside and discover the BenRiach Distillery!
Three winners and their lucky plus-ones will enjoy a distillery tour, tasting, trip to The Speyside Cooperage, an overnight stay with meals and more!
Everyone's a winner – enjoy £5 off BenRiach 10 Year Old and BenRiach 10 Curiositas until 11 September!
What's better than a distillery tour? A luxurious VIP trip for you and your favourite person with posh accommodation, a tasting which features some SUPER exciting limited edition whiskies, delicious meals at top local establishments, a detour to the Speyside Cooperage, UK travel, and a personal, exclusive distillery visit with a fabulous brand ambassador as your personal guide, of course! (For the nitty gritty details, see the competition terms below.)


You could be here!
That's exactly what we've got for you today, folks. Except there's just not one prize. There's three! Yep, three lucky whisky fans and their even luckier plus-ones will be heading to Speyside on Tue 30 to Wed 31 October 2018 in the company of UK brand ambassador Matt Chambers (also off of the excellent Whisky For Everyone) for the ultimate in BenRiach discovery.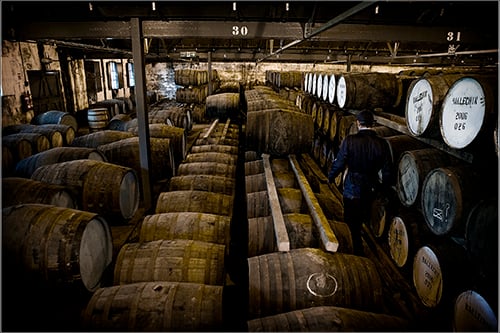 So many delicious maturation experiments
BenRiach is a super-progressive Speyside distillery with an obsession with cask experimentation. We travelled up earlier this year for a nose around and were rather intrigued indeed by the array of maturation experiments going down in the legendary Warehouse 13 (which is on the winners' itinerary, of course). But don't let us tell you about it; we collared Matt Chambers himself so you can hear it straight from the horse's brand ambassador's mouth!
'How do I throw my hat into the ring?', we hear you cry. Simples! Buy any official release from The BenRiach and we'll *automagically* enter you into the draw.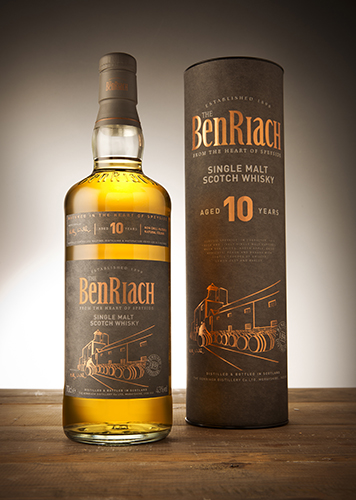 Get £5 off BenRiach 10 Year Old!
There's more though. Everyone's a winner as we've taken £5 off both BenRiach 10 Year Old and BenRiach 10 Curiositas until 11 September! That means even if you're not one of the uber-lucky BenRiach-bound folks, you're still in for a treat. Tastiness for everyone!
Competition open to entrants 18 years and over. Entries accepted from 28 August – 11 September 2018. Winners chosen at random after close of competition. Winning trips must be taken on 30th October and 31st October 2018. Travel only provided from a UK location. No purchase necessary. Prizes not transferable and cannot be exchanged for cash equivalent.

Additional terms and conditions apply.