Another one of those week thingies has passed, which means it's time for another edition of The Nightcap!
A week has passed since the previous edition of The Nightcap found its way to the MoM Blog, which means that it's about time we don our nightcap hats and get a new one sorted. Please note that "nightcap hats" are very different from actual nightcaps that you might see people wearing on TV shows about people in the early 1900s – you know, those really long, typically stripey hats that match the person's pyjamas. Never really got how those were supposed to help you sleep… Anyway, our nightcap hats are metaphorical, and every contributor's hat is different in their mind. For example, mine is a comically large cowboy hat concealing a comically small cowboy hat underneath it. Yee-haw!
On the MoM blog this week, we launched a new competition with Kingsbarns Distillery, continued our series on top-fives by looking at the best boozy songs and then concluded our virtual reality tours of great distilleries by visiting Aberfeldy and Royal Brackla. Henry got the lowdown on St. George's Distillery to mark the patron saint of England's day, while Sam Smith did some exemplary analysis of the perfect snack & spirit pairings (check out that graph, folks). Our Cocktail of the Week was the brilliantly named The New Yolk, a bourbon-based twist on the Brandy Alexander that Annie enjoyed before she cast an eye on the 'world's most innovative distillery'. Adam then recommended six tremendously tasty rums and introduced Bombay Sapphire's first-ever flavoured gin: Bombay Bramble.
Once again we'd like to thank all those who entered our virtual pub quiz last Friday, scroll to the bottom for the answers. Not that Ewan MacFall needs to see those, because he won last week's quiz and has got himself a £25 gift voucher to use at MoM Towers. There's another quiz coming later this evening. Metaphorical thinking caps at the ready!
Oktoberfest 2020 is cancelled
Bad but unsurprising news came out this week as the Bavarian state government confirmed that it had taken the decision to cancel the two-week-long Oktoberfest. The famed 210-year-old German beer festival was said to pose too big a public health risk, which is understandable. Munich's mayor, Dieter Reiter, called the decision a "bitter pill". GlobalData, a data and analytics company, has crunched the numbers to demonstrate how much of an issue this is for the beer industry. "This is a further blow to the beleaguered beer industry, which is already reeling from the effects of the lockdown. In many areas, the sector has seen the virtual disappearance of around half of its market, with the closure of all pubs, bars and restaurants," says Kevin Baker, head of beer & cider research (great job title by the way). "According to GlobalData's COVID-19 Market Impact Model, global beer and cider volumes are expected to decline by around 7% between 2019 and 2023, compared to a previous forecast of 3% growth over the same period. The virus and the attendant lockdown have had a profound effect on consumer behaviour". Baker did go on to say that "While there are clearly significant challenges for the industry, especially in the short term, companies and brands can also take advantage of the opportunities, such as a renewed interest in local and trusted brands." Well, that's something to hang your (Tyrolean) hat on at least. Perhaps you can do your bit by indulging yourself and topping up your beer supply.
The Cotswolds Distillery releases Hearts and Crafts Single Malt Whisky
It was a good week for new drink launches, as Havana Club announced the release of Tributo 2020. But you might not have realised amid the pandemic of it all that yesterday was St. George's Day. The Cotswolds Distillery made the most of the occasion by announcing the first release in a series of single malts called Hearts & Crafts, inspired by the arts and crafts movement. Hearts & Crafts. Nice. The series will consist of yearly limited editions, each presented in a gift box with a different William Morris pattern. Morris, one of the leaders of the arts and crafts movement that emerged in mid-19th century Britain, had a summer house in the Cotswolds. The first whisky from the collection is the Sauternes Cask Single Malt Whisky, which is the distillery's first-ever European oak cask expression. We were fortunate enough to get a sample and were very impressed. Think crème brûlée, cinnamon, and honey, but with plenty of peachy fruit and a nice punchy 55.2% ABV to keep you on your toes. It's every inch the luxury drop as it should be for £74.95, available exclusively from the distillery with only 1,680 bottles available. There won't be anymore after that, folks! If you don't manage to pick up a bottle, there's plenty of Cotswolds deliciousness right here, and you can always look to future Hearts & Crafts releases which will be seasoned with casks that held Pineau de Charentes, Calvados, rum, Port, Madeira, Banyuls, vermouth and more.
Pearse Lyons Distillery auctions rare whiskey collection 
In an effort to support the healthcare professionals and frontline workers battling the COVID-19 crisis, Pearse Lyons Distillery in Dublin has decided to do its bit by auctioning off a set of rare whiskey to raise money. On offer is The Batch No. 1 Pearse Irish Whiskey Collector's Edition set, a four-bottle collection signed by the late Dr. Pearse Lyons, founder of the distillery and Jack O'Shea, master distiller which includes The Original, Distiller's Choice, Founder's Choice and Cooper's Select whiskies. Proceeds from the highest bid will be donated to the St. James's Hospital Foundation, which funds resources for doctors, nurses, researchers and staff. "My father knew better than anyone that good whiskey brings people together," said Dr. Mark Lyons, president and CEO of Alltech and son of Pearse Lyons. "What better way to unite – even at a distance – than in support of our healthcare professionals? This auction reflects the humanitarian spirit of Pearse Lyons Distillery and of Pearse Lyons." The virtual auction began last Friday 17 April at 5pm (Dublin time) but bids can still be made until Sunday 26 April at 7pm right here.
Corte Vetusto launches cocktail competition: The Cut Above Challenge
David Shepherd of marvellous mezcal brand, Corte Vetusto, has decided to do his part to support the UK bar industry. Shepherd has gone and launched the Cut Above Challenge, with the name evoking the mantra of master mezcalero Juan Carlos Gonzalez Diaz, to create a cut of mezcal so fabulous it invokes the spirit of previous generations, known as el Corte Vetusto or… the ancient cut! No biggie. So, what's the challenge? UK bartenders have the mission to create a cocktail with any of the three Corte Vetusto mezcals – Espadín, Tobalá and limited edition Ensamble II. The drinks can't just speak for themselves though, the submissions must include why the serve is a cut above! Entries are to be sent through the @VetustoMezcal Instagram, or emailed to [email protected] with the full ingredient list, method and serving suggestion, along with the Cut Above justification. Entries will be judged by David Shepherd (of course), with help from Eduardo Gomez, director of Tequila & Mezcal Fest, and Josh Linfitt of Propping Up the Bar. There are five prizes to be won, with the winner claiming £250 and the three bottles from the Corte Vetusto range. The entry deadline is Thursday 7 May 2020, and we can't wait to see what the bar community comes up with! 
And finally… James Hocking Wine branches out with free plants during lockdown
Even if you can't leave the house during lockdown, James Hocking Wine will bring the outside to you! The wine importer will now deliver plants along with local wine orders, free of charge. While this may seem  bit random, Hocking is not only a top wine merchant but also an amateur, award-winning horticulturalist, and had been preparing a selection of vegetables for entry into several shows around the U.K. These have sadly been cancelled, but on the bright side, Hocking now has a plethora of plants that need new homes! Local customers in South Hampshire can request anything from sungold cherry tomatoes, San Marzano tomatoes, Marconi sweet peppers and Apache chilli to arrive alongside their wine (link to website here). To help the beloved veggies flourish, customers will also be supplied with a small bottle of "Hockings Tomato Feed", a secret formula created by James that is said to be responsible for many a Best in Show. Fancy some top Californian wine and a dose of foliage? This'll have you covered. Maybe it'll even spark a green thumb or two!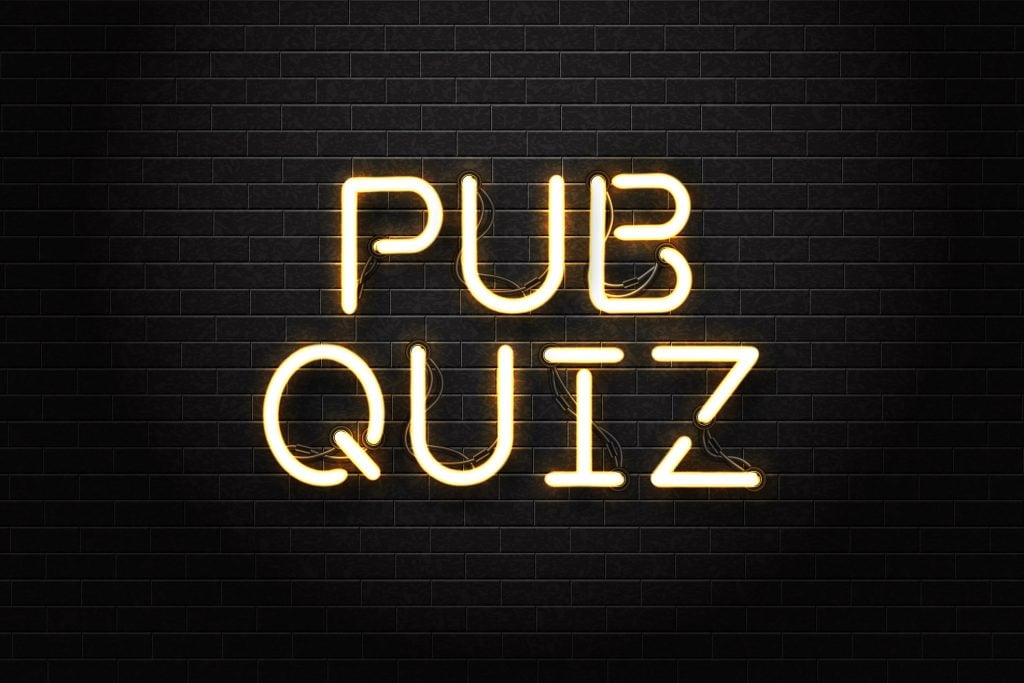 Pub quiz answers
1) What is considered to be Ernest Hemingway's favourite cocktail?
Answer: Daiquiri
2) Which spirit are you most likely to find a worm in the bottom of the bottle?
Answer: Mezcal
3) What animal is responsible for the majority of agave pollination?
Answer: Bats
4) Which of these grapes is NOT allowed in the production of Armagnac?
Answer: Sauvignon Blanc
5) What gives vermouth its characteristic taste?
Answer: Wormwood
6) Stout originated in which city?
Answer: London
7) In Raymond Chandler's The Long Goodbye which drink does Philip Marlowe prefer to a Martini?
Answer: Gimlet.
8) What flavour do ants give when distilled?
Answer: Citrus
9) To be classed as Rhum Agricole a rum must be. . . .
Answer: Distilled from cane juice
10) Rapper Snoop Dogg is famous for sippin' on what spirit and juice?
Answer: Gin