Pop on a crown, start addressing yourself as 'one' and insist to your friends and loved ones that they are now your subjects because we're going to Royal Brackla Distillery. How? With some VR magic, of course.
Just because you're self-isolating or on lockdown, it doesn't mean you can't enjoy a good distillery tour. How is this possible? Thanks to the power of VR, of course. In this series we're going to take you around some of the finest distilleries across England, Wales and Scotland from the comfort of your own home. This week we visit Royal Brackla, the first Scotch to be granted a Royal Warrant. There's posh!
Highland distillery Royal Brackla, founded 1817 by Captain William Fraser, has an enviable history. It was one of the malts from which Andrew Usher created the first commercial blended whisky in the 1860s and the first whisky distillery to be granted a Royal Warrant. It gained its regal prefix in 1835 from King William IV and the spirit was heralded accordingly as the 'King's own whisky. Despite this, it's not often a brand that gets much of a spotlight and much of its whisky has been used for blends throughout its history, although independent bottlings have consistently demonstrated the quality of the clean, fruity and refined spirit it makes. Under Bacardi's ownership, it has introduced a core range of single malts that are full of the characteristic Royal Brackla style that's a result of long fermentation and tall stills that are designed to allow plenty of reflux.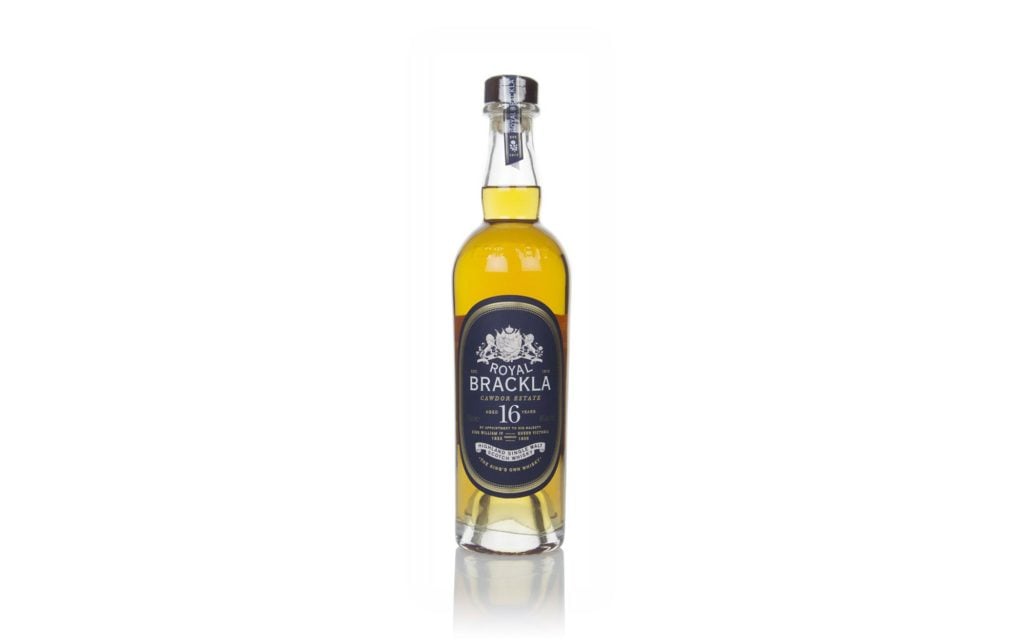 If you've enjoyed the regal delights of this Highland distillery, then you can see what all the fuss is about yourself by ordering a bottle or dram directly to your doorstep. In my view, Royal Brackla 16 Year Old is the highlight of the range and it was no surprise to see it pick up gold medals at the International Wine & Spirit Competition and International Spirits Challenge in 2019.
Royal Brackla 16 Year Old tasting note:
Nose: Ripe red apple at first before thick crème brûlée takes charge with apricot, custard and a little Buttercup cough syrup.
Palate: Spicy, caramelised apples and orchard fruit, vanilla and fresh black cherries.
Finish: Rich cocoa and baking spices.