The Nightcap is filled to the brim with all kinds of boozy news in a week that saw the UK government announce the return of pubs, bars and restaurants! 
My word, it was properly hot in Kent this week. The kind of heat that makes you think we need to rip up our infrastructure and immediately start installing air conditioning in all buildings, and making it law for gardens to have some kind of pool facility. Given that's not likely to happen, we're going to have to make do with what we have. We can always grab a suitably summery drink with plenty of ice, find some shade, and enjoy another delightful round-up of all things booze. Sounds lovely. 
On the MoM blog this week, Ian Buxton returned to tell a pretty remarkable story (it's got whisky publicity stunts, Christo and Dewar's World of Whisky. What else could you possibly want?), then Kristy made some delightfully simple Scotch cocktails with Stephen Martin from Whyte & Mackay. MoM Towers received some very special deliveries of whisky in the last few days, so naturally, we decided to write about them. The third Whiskymaker's Reserve from the Lakes Distillery arrived, and Jess was on hand to talk us through the brand's process; a delightful single cask release from John Crabbie & Co became our New Arrival of the Week; and Henry got the lowdown on what he described as being some of the most eagerly-anticipated expressions ever, Waterford's Single Farm Origin whisky. If that wasn't enough, Annie did an outstanding deep dive into the delights of yeast, the unsung hero of distillation, before compiling an easy guide to help you master blender cocktails. We then enjoyed the ultimate DIY cocktail as Adam talked to Alexander Gabriel to hear about how he made a craft gin way back in the 90s.
We'd also like to say thank you to all who entered last week's virtual pub quiz, where so many of you were in sparkling form. There can only be one winner, though, and that accolade goes to Robbie Ingram, who now has a delightful £25 MoM gift voucher to put to good use! You can check out the answers to last Friday's quiz below, and the final edition of MoM pub quiz will be on our blog from 5pm as always. That's right. It's the last one. Get entering! 
Pubs, bars and restaurants to open on 4th July
It's the news this industry has been waiting for: the hospitality industry is back, baby! Well, sort of. The government has announced this week that the Covid-19 lockdown is set to be relaxed in England, and the 2-metre social distancing rule eased to the so-called '1 metre-plus'. This will allow a number of venues to reopen, including bars, pubs, and restaurants. But there are conditions, naturally. Places can open providing they follow safety guidelines, such as limiting table service indoors, minimising the contact between staff and customers, and keeping contact details of customers to help with contact tracing. People will be encouraged to use 'mitigation', such as face coverings and not sitting face-to-face when within 2m of each other. UK Prime Minister Boris Johnson warned that all these steps were "reversible" should there be spikes in coronavirus cases, while in Scotland and Wales the 2m rule will remain in place for the moment. Speaking on the developments, Nightcap homie and chief executive of the WSTA Miles Beale said that the opening up of our pubs, bars and restaurants comes as a huge relief to the businesses, and that it's right that the move comes with caution. "This welcome news does not mean that the hospitality sector and their suppliers are no longer in need of Government support," he said. "Recovery from the loss of trade over the last few months will mean that some businesses will not be able to open immediately or fully and others will take years to get themselves back on an even keel." If you are going to head to a bar, pub, and/or restaurant on the 4th of July or after, please be safe, and enjoy!
Diageo launches £80m recovery fund for bars and pubs
In more good news for the hospitality sector, Diageo has announced a new global programme called Raising the Bar, which aims to help pubs and bars welcome customers back and recover following the Covid-19 pandemic. Through Raising the Bar, Diageo will provide £80 million ($100 million) to support the recovery of major hospitality centres such as New York, London, Sao Paulo, Shanghai, Delhi and more. The two-year programme, which is available from July 2020, was designed following a global survey of bar owners to identify what they need to reopen after lockdown. Top priorities included hygiene measures, digital support and practical equipment to transform how their outlets will work. In the UK, for example, Diageo will provide initial funding for 'hygiene kits' with high-quality permanent sanitiser dispenser units, medical-grade hand sanitiser, and a range of personal protection equipment (such as masks and gloves). Other support includes help setting up online reservations and cashless systems, plus mobile bars and outdoor equipment. If bar owners want to register their interest, they can do so via www.diageobaracademy.com globally and www.mydiageo.com in the UK and Ireland. Regular updates on best-practice training and resources are provided, and you can participate in global surveys to share insights. Ivan Menezes, Diageo chief executive, said the company is also calling on governments around the world to provide long-term recovery packages. "These businesses play an essential role in bringing people together to socialise and celebrate – something that we have all missed so much during this terrible crisis – and sustain hundreds of millions of jobs, which provide a first foot on the employment ladder for young people." Bravo, Diageo!
Midleton Distillery appoints Katherine Condon 
Following the news that Irish Distillers has swapped in Kevin O'Gorman for outgoing master distiller Brian Nation, the Pernod Ricard-owned company has revealed another new addition to the distillation team. We'd like to say a big MoM Towers hello (it's basically a usual hello but we're holding a dram and we've paused Withnail and I) to Katherine Condon, who is now a distiller at Midleton Distillery in Co. Cork! Condon joined Irish Distillers back in 2014 as part of the Graduate Distiller Programme, and has since worked as a distiller at the Midleton Micro Distillery, Irish Distillers' hub for innovation and experimentation. She's also served as a process technologist and production supervisor at the main distillery, where she has been involved in innovations such as the Method and Madness range. She also picked up The Worshipful Company of Distillers award in 2018, and another gong in 2019 for outstanding achievement from the Institute of Brewing and Distilling. Condon also holds a Bachelor of Engineering Degree in Process and Chemical Engineering from University College Cork, and a Diploma in Distilling from the Institute of Brewing and Distilling. "I am honoured to be appointed as distiller," she said. "This role represents a time-honoured craft, and it has been a privilege to learn about the art and science of distilling from icons of world whiskey like Brian Nation and Kevin O'Gorman." She continued: "I look forward to using the wisdom and experience I have inherited to continue their legacy of quality while driving innovation as I continue my career in Midleton. I am incredibly excited about the future of Irish whiskey and the role I can play in it." Gorman himself added: "Katherine has consistently demonstrated a passion and exceptional skill set for the art of distillation. Her inquisitive nature and constant pursuit of excellence has made her one of the rising stars of world distilling." High praise indeed!
Liana Cocktail Company brings bartenders into your home 
Lockdown has been especially hard for the hospitality and retail but we've been so impressed by how businesses have adapted, there's a tattoo parlour near me that turned into a fruit and veg shop, and is doing a roaring trade. Another feelgood story is that of drinks agency The Liana Collection. Director David Wood told us: "In mid-May, our entire revenue stream disappeared and the business we worked so hard to build over the last two and a half years was under real threat, to the point where I had a pretty emotional chat with the team informing them that I'd have to be letting people go on 1 July." Instead, they rallied round and came up with a plan. The result is the Liana Cocktail Company, which launched last week. Wood describes it as "the world's first interactive, at-home cocktail experience". The way it works is this: the company will send you everything you need to make a delicious Manhattan, Negroni or something else, and then a bartender will show you how to make it perfectly at home through the magic of the internet, smartphones, satellites and stuff. So modern. Go here for more information. 
We raise a dram to Colin Scott as he retires from Chivas Regal
We sipped on something of a bittersweet dram on Tuesday evening when we joined a celebration in honour of highly regarded Chivas Regal master blender, Colin Scott. He's retiring from the blended Scotch brand after a whopping 47 years of service! Alongside other drinks writers and journalists, we chatted, heard stories from Scott's career, and generally honoured the man who created Chivas Regal 18 Year Old. With that very expression in the tasting glasses, of course! Alex Robertson, head of heritage and education at Chivas Brothers, hosted the session (which took place via Zoom – in-person gatherings are still off), who not only drew attention to Scott's blending achievements but his role as a pioneer of global brand advocacy, too. "Whenever you talk to blenders, behind it all, there's a great passion," Scott said, looking back over his career. On advice he would have given to a younger version of himself, he noted: "you can't shortcut your road through blending". He continued: "There's a road to travel, and you have to get that encyclopaedic knowledge." And we loved his take on casks management: "We're the guardians of the past, present, and future." And looking to the future, he leaves Chivas Regal in the wonderfully capable hands of Sandy Hyslop, already master blender at the likes of Ballantine's and The Glenlivet.  We'll for sure be raising a glass to both this weekend!
Isle of Arran Distillers devise unique blended malt
Isle of Arran Distillers has revealed plans to create a blended malt in a pretty unique way. The plan is to fill casks with new make spirit from both of its distilleries, Lagg and Lochranza. 'Project North & South', as it's been dubbed, is particularly interesting for two reasons. One, the independent Scotch whisky company is in the rare position of owning a Lowland and a Highland distillery both based on one island off the west coast of Scotland, Lochranza Distillery in the north and Lagg Distillery in the south. Two, these distilleries produce very distinct spirits and, while they share some island DNA, one of the spirits is heavily-peated and the other is unpeated. It's a great way to get the stills up and firing again, as both distilleries underwent a period of closure starting in March due to the Covid-19 pandemic.  When the distilleries began production again on 11th May, the first runs of new spirit from each distillery were vatted together and filled into bourbon barrels, sherry hogsheads and sherry butts at Lochranza Distillery. "This is a first for Isle of Arran. We are aware of blended malts where the whisky from one distillery is married with that of another, or blended whiskies created by mixing grain with malt whisky, however, this is the first time that we know of malt whisky from two sister distilleries being blended at the spirit stage," said director of operations and production for Lagg and Lochranza Distilleries, James MacTaggart. Isle of Arran sales manager, Andy Bell added: "I am proud to have played a part in creating this truly unique blend, and will follow with interest as these casks mature. The experimentation at the heart of this process speaks to the truly independent nature of our company." We look forward to seeing the results!
And finally… Fancy a sapphire with your whisky?
Speyside Scotch whisky distillery Glenfarclas has wrapped up its mega-fancy Glenfarclas Pagoda Series with something the world never knew it needed – an intricate sapphire-encrusted decanter. (It's also filled with 63-year-old single malt from the distillery, just in case you were wondering.) It rounds off the line-up which also includes a Ruby design released earlier this year with 62-year-old contents. What's staggering is that to make this new limited-edition vessel, 11,000 sapphires were ordered. Only those that matched in size, and in dark blue made the cut, with 36 of them adorning the age statement in each bottle. There are two editions (one with solid silver accents, the other with gold plating). Could these be the glitziest decanters ever? "It has been an absolute joy to work on this project as it has given us the chance to incorporate valuable gemstones into our decanters for the first time," said Scott Davidson, Glencairn's new product development director. "Each and every decanter created is a truly unique work of art to honour the quality of the whisky inside." The Sapphire editions start at £23,783 ex-VAT – a sizeable investment, even for all those sapphires.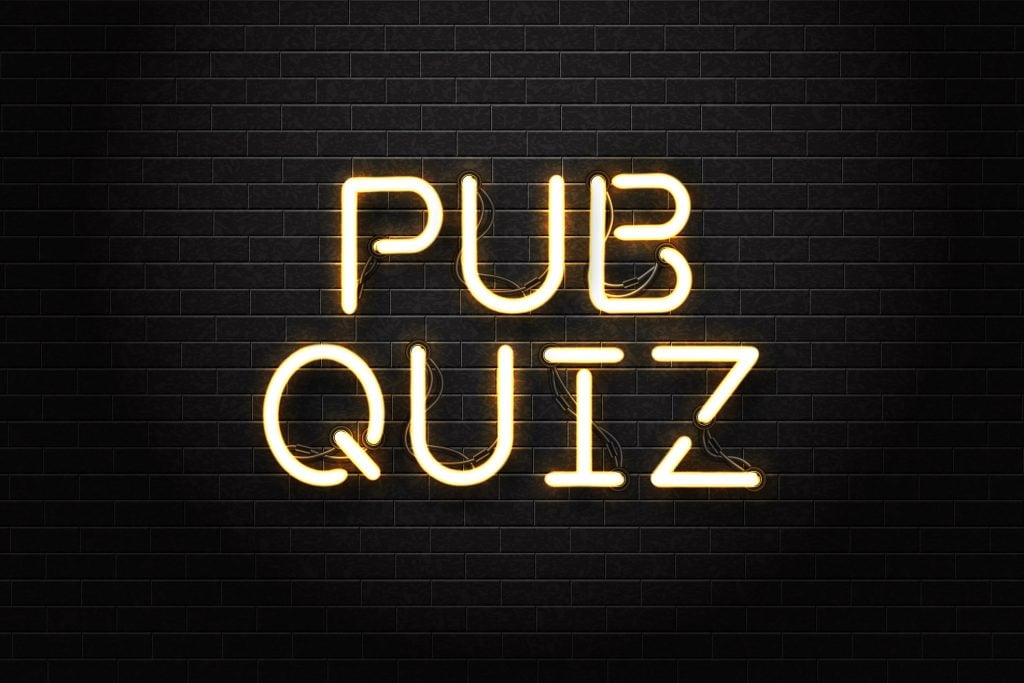 Pub Quiz Answers
1) Tokaji wine is produced in which country?
Answer: Hungary
2) Nightcap regular Miles Beale is the face of which British trade body?
Answer: WSTA
3) Which spirit is used as a base for the Bee's Knees cocktail?
Answer: Gin
4) Bain's Whisky is distilled in which country?
Answer: South Africa
5) Which New York bar was named the no.1 in the world by The World's 50 Best Bars in 2019?
Answer: Dante
6) Arbikie Distillery's carbon-negative gin was made from which vegetable?
Answer: Peas
7) Towser the cat killed nearly 30,000 mice over a 24-year period at which Scotch whisky distillery?
Answer: Glenturret
8) Katharine Hepburn and Princess Margaret shared a love of which Scotch whisky brand?
Answer: The Famous Grouse
9) Which early member of the Royal Society is credited with the invention of the strong glass wine bottle?
Answer: Kenelm Digby
10) From which island does Commandaria wine come from?
Answer: Cyprus