Missing bars? Us too! While it's not all that long to wait until some in England reopen, there's still going to be ample in-garden drinking opportunities this summer. And we reckon Scotch whisky-based cocktails are the way to impress, even from a social distance.
Full disclosure: cocktails seem slightly scary to us. Historically, we're Scotch sippers rather than mixers. And getting all the kit, mixers and garnishes out can feel like a bit of… a faff. But no longer! Stephen Martin, global single malt whisky specialist from Whyte & Mackay joined us for an Instagram Live, and well and truly busted the myths that cocktails are a challenge. If we can manage to make six different serves, you can, too!
The drinks range from twists on the classics (Mules, Ice Teas, even an Espresso Martini), to original serves (the Jura 10 Sunset is especially mouth-watering). You can watch the how-to video right here, with the recipes in full below. 
Enjoy – and do share your snaps with us on social! We hang out @masterofmalt.
Cocktails with Shackleton:
Explorers Iced Tea
25ml Mackinlay's Shackleton Blended Malt
12.5ml Triple Sec
20ml lemon juice
10ml sugar syrup
Pop it all in a shaker with loads of ice. Prep your tall glass with even more ice. Shake hard and strain into the glass, top with premium cola and garnish with a lemon wedge.
Antarctic Mule
50ml Mackinlay's Shackleton Blended Malt
25ml fresh lime juice
Build in a Mule mug or tall glass over loads of ice. Top with ginger beer and garnish with a lemon wedge 
Jura cocktails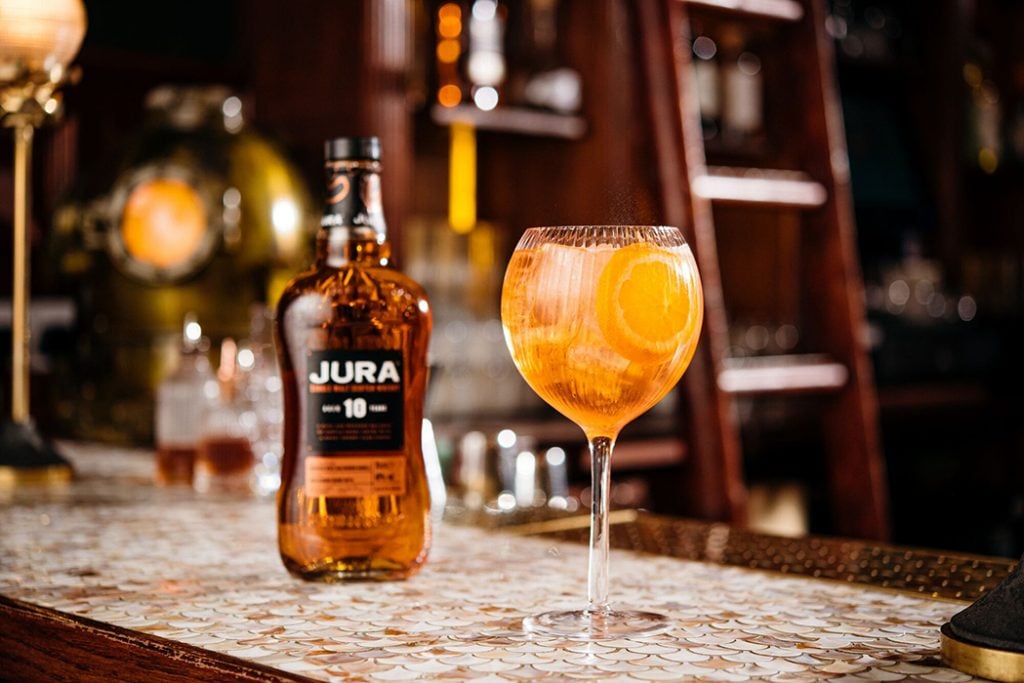 Jura 10 Sunset
25ml Aperol
Top up with premium tonic
Build over loads of ice in the biggest wine glass you can find. Garnish with a large orange wedge.
The Island Coffee (Espresso Martini twist)
25ml Cointreau
25ml coffee liqueur
25ml chilled espresso
Pop it all in a shaker, and shake hard with ice. Double strain into a chilled Martini glass.
Cocktails with The Woodsman
Woodsman Highball Twist 
50ml The Woodsman
Soda
Fresh lime juice
Build in a tall glass and garnish with a lime wedge and generous mint spring
Maple Syrup Old Fashioned
50ml The Woodsman
1 dash maple syrup
1 dash bitters
Stir everything together with loads of ice in a rocks glass. Garnish with an orange twist