Irish Distillers has confirmed that Brian Nation will leave his role and that master of maturation Kevin O'Gorman will replace him as master distiller at Midleton Distillery.
There's BIG news coming out of Ireland today, as one of the most coveted positions in world whiskey has changed hands. Midleton Distillery has a new master distiller: Kevin O'Gorman. The Cork native, who is a technology graduate from The University of Limerick and holds a diploma in distilling from the Institute of Brewing and Distilling, replaces the outgoing Brian Nation, who has held the role since 2013. 
Those are some shoes to fill. O'Gorman is being charged with protecting the heritage of the world's most famous Irish whiskeys. While also ensuring that the quality of all new pot and grain distillates produced at Midleton doesn't drop. Oh, and with handling future innovation. I thought I had it hard writing intros for The Nightcap when Sam Smith isn't available. 
But O'Gorman should be more than up to the task, as anybody who has worked with Irish Distillers in recent years (just the once or twice for me) will know already. He's been with Midleton since 1998, initially working as a distiller under the tutelage of master distiller emeritus Barry Crockett. Maturation then became his primary focus, honing his skills under then master of maturation Brendan Monks before assuming the role himself following Monks's retirement in 2007. You've probably admired his work already if you've enjoyed new brands like Method and Madness and brand extensions in the Jameson, Redbreast, Powers, Midleton Very Rare and Spot ranges. Essentially, he travelled the globe sourcing quality casks from renowned cooperages, while overseeing the maturation process across the portfolio. Which sounds like too good a role to pass up, until you remember he's going to master distiller for Irish Distillers.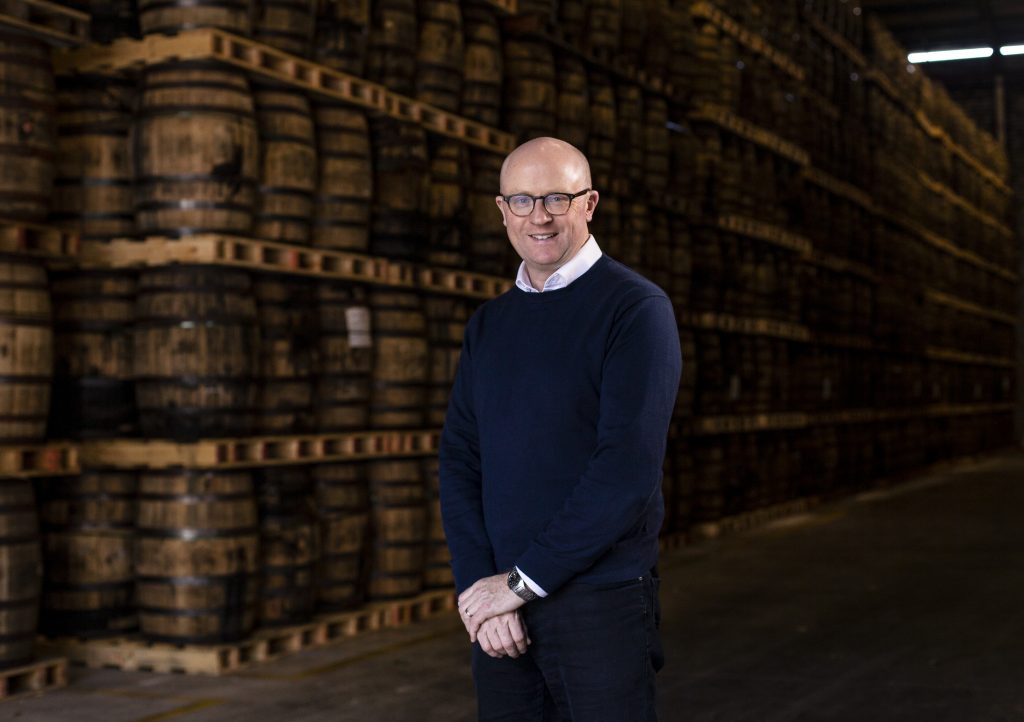 "Since starting my career in Irish Distillers in 1998, I have been lucky to learn from masters like Barry Crockett and Brendan Monks about the intricacies of the whiskey production, from grain to glass," O'Gorman says. "Of course, Brian Nation and I have also worked very closely together on distillation and maturation for the past 10 years and he will be missed by all his friends at Midleton Distillery. I am excited to use my experience to drive the sector forward by producing innovative new whiskeys that will delight whiskey fans over the coming years." 
The wonderful Brian Nation, meanwhile, will leave to join the O'Shaughnessy Distilling Company, which is set to open its distillery in Minneapolis next summer. The distillery was founded by cousins Patrick and Michael O'Shaughnessy, who want to honour the family's Irish-American heritage and take inspiration from Irish whiskey, so Nation should be right at home. We're very excited to see what he does and wish him all the best. We heartily enjoyed your work. If you fancy inviting over at any point, we're there. Just so you know. In case it ever comes up.
"As I step down from the position of master distiller, I am struck by what an incredible honour it has been to hold this role," he commented on the succession. "I have been fortunate to work with a fantastic team at Midleton for the past 23 years and have experienced enormous change, development, and innovation, from the recent expansion of our distillery to the development of new distillate styles in the Micro Distillery. I am delighted to see Kevin take on the role of master distiller. I know that, under his leadership, the quality and reputation of Irish Distillers' portfolio will continue to flourish long into the future". 
Hear, hear. We look forward to seeing what O'Gorman does with all things Midleton. I think it's fair to say we can all look forward to a lot more delicious Irish whiskey in the future.