On the lookout for some Irish whiskey? You don't need to spend a fortune because we've picked out some absolute bargains from delicious blends to distinctive single pot still bottles.
The recent boom in Irish whiskey means there is a huge range of expressions currently on the market. If you need a versatile, mixable blend, you've got options. If you desire a spicy, rich pot still, there's variety. If you're a fan of experimental cask finishes, take your pick. The only difficulty is choosing which one is right for you. Which is where we come in. Whether you're on the lookout for a gift or in the mood to try something new, we're sure you'll find something perfect in the following round-up. And the best part is, every single bottle costs less than £50. 
Oh, and if you still can't decide what bottle to plump for, you could always choose a selection of all things great from the Emerald Isle, like this 12 Dram Irish Whiskey Collection from the wonderful Drinks by the Dram.
Teeling Small Batch with 2x Glasses
With Christmas on the horizon, we thought we'd kick things off with a splendid present for the Irish whiskey fan in your life. This bottle of Teeling's multi-award-winning Small Batch blended whiskey, a deliciously creamy, spicy and rich Irish blend made with a high malt content and finished in rum casks, comes with two delightful branded glasses.
What does it taste like?
Cut grass, orange blossom, allspice, creamy vanilla, rose petal jelly, apple pie, dried herbs, caramel and blackberries.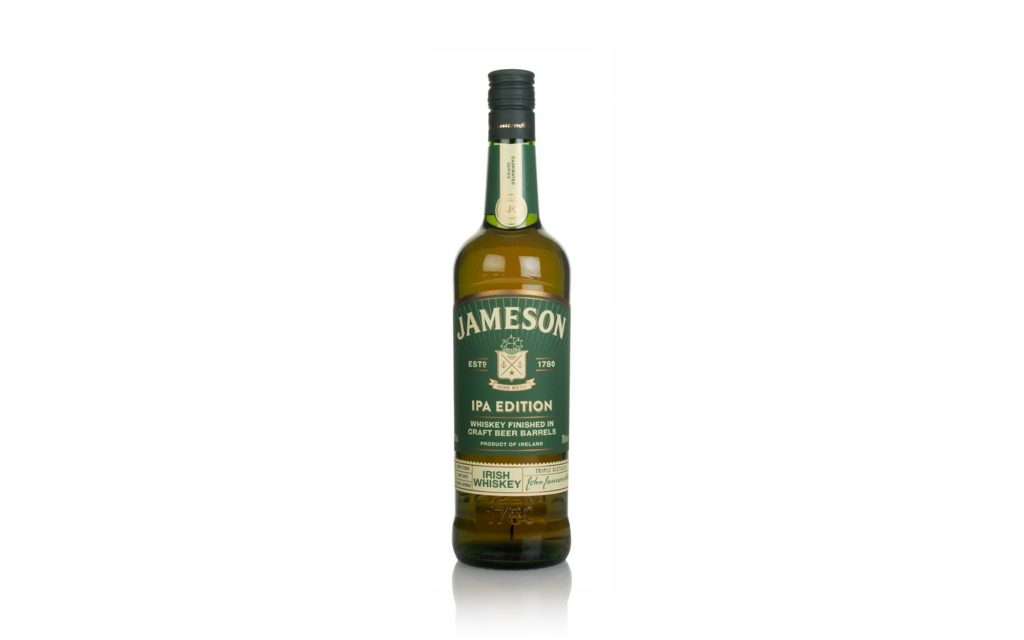 The Jameson Caskmates series features some incredible and intriguing bottles, the standout of which for us is the tasty IPA Edition. To create this, Jameson sent its used whiskey casks over the Franciscan Well brewery, where they were used to age some IPA beer. After that, the casks made their way back to the distillery, where they were used to finish this Irish whiskey. Lovely stuff.
What does it taste like?
Fresh grapefruit, lime, vanilla pod, sugared almonds, oily walnut, hops, caramelised dates, white pepper, caraway and green apple.
On the grounds of an 18th-century castle in a converted 250-year-old stable, you'll find Slane Distillery, the home to one of the most affordable and pleasant blends in Ireland. Slane Irish Whiskey is made using local grain which and matured in a trio of casks: virgin-oak, refill-American-whiskey and Oloroso sherry.
What does it taste like?
Sweet oak and toasted barley at first, with layers of caramel, Victoria Sponge Cake, butterscotch and ginger developing later on.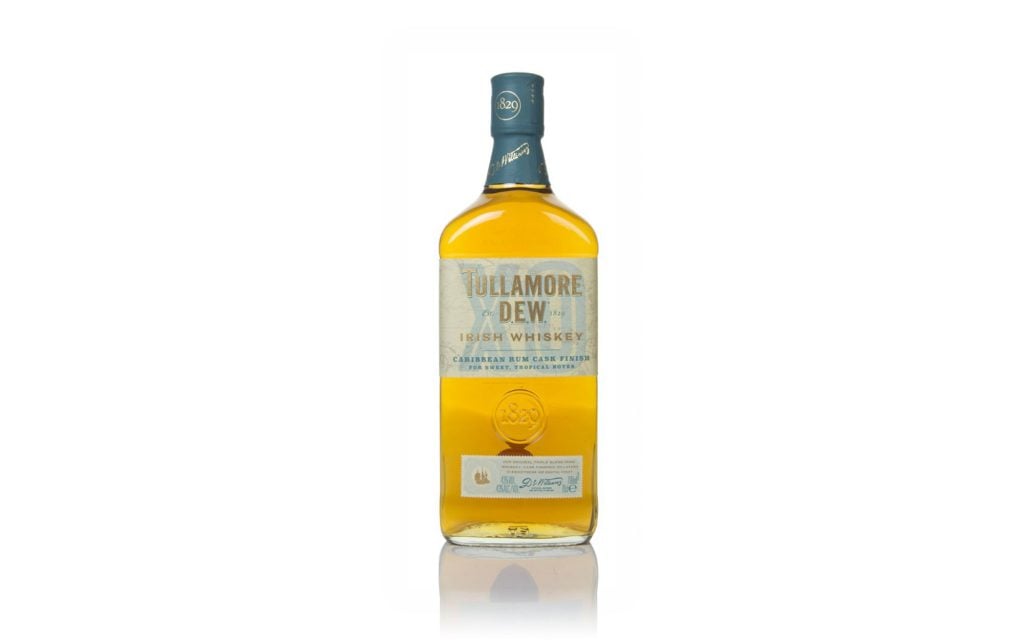 Tullamore D.E.W. XO Caribbean Rum Cask Finish
Tullamore D.E.W. makes a delightful and original blend of pot still, malt and grain Irish whiskeys that work in a number of cask finishes. In this case, the brand used first fill Caribbean rum casks which previously held Demerara rum that not only delivers a rich, sweet and complex taste, but also pays tribute to the role that Irish immigrants played in the development of rum in the Caribbean back in the 17th century. Which is pretty neat.
What does it taste like?
Cherry pie, lots of caramelised pineapple and banana alongside buttery caramel, brown sugar, oak, dried fruit, sweet malt and rum spice.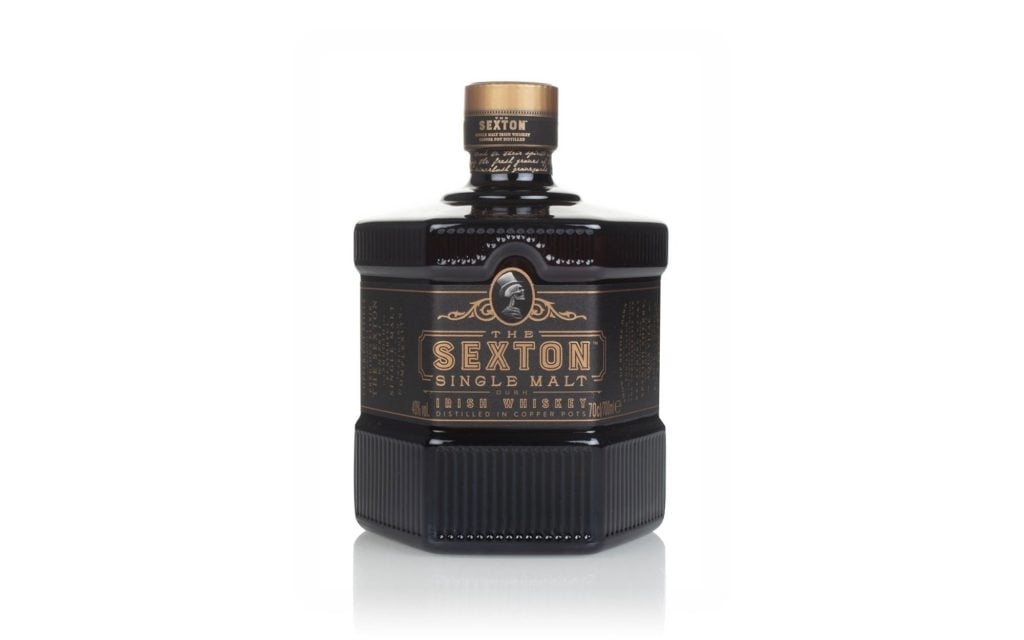 An approachable, affordable and very tasty dram from master blender Alex Thomas, one of the few female master blenders in the Irish whiskey industry, the distinctive-looking Sexton Single Malt was made from 100% Irish malted barley and aged in Spanish Oloroso sherry casks. It's got one of those profiles that just begs to be put to good use in cocktails…
What does it taste like?
Rich aromas of nuts, dried fruit, honeycomb sweetness, lemon zest, prunes, marzipan and dark chocolate with a pinch of spice.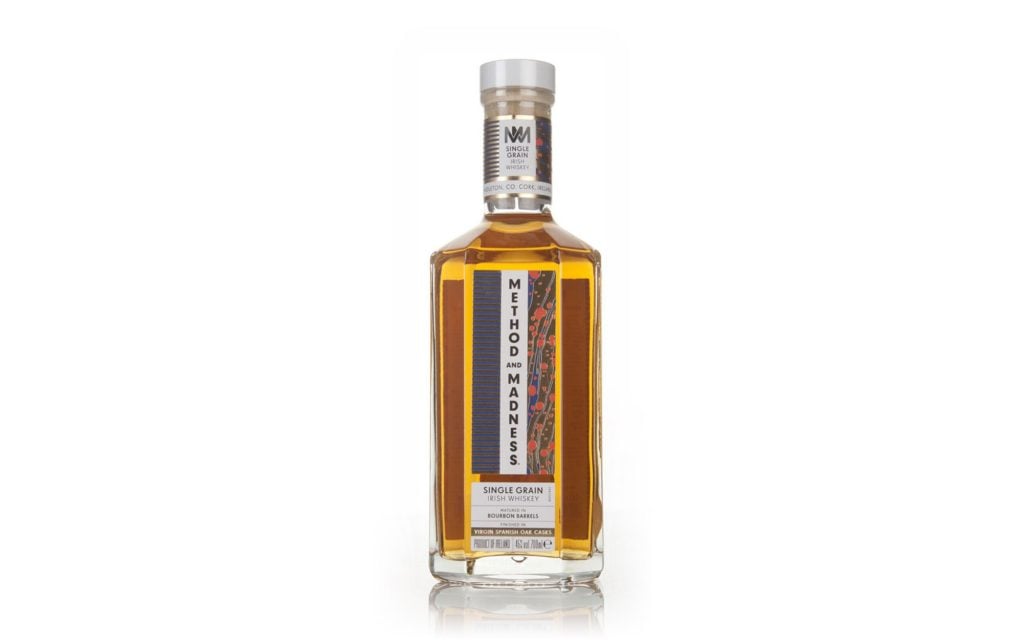 Midleton Method and Madness Single Grain 
Midleton's experimental Method and Madness range was launched in 2017 to push boundaries and innovate. We recommend you check out the full selection of singular expressions released in the last three years, but today we wanted to shine a light on this single grain Irish whiskey which was finished in a virgin Spanish oak cask, because it's a great demonstration of how good Irish single grain can be.
What does it taste like?
New pencil shavings, light rose petal, fresh rain on pine, warm toasted oak, fresh peeled grapefruit, zesty wood spices, sweet cereal and fresh mint.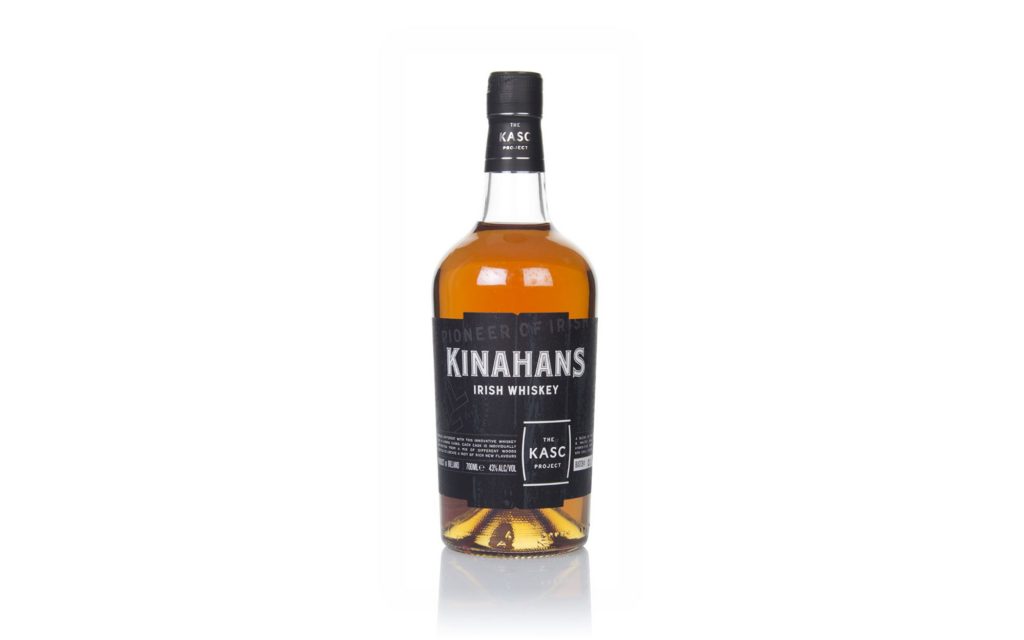 This unusual bottling sees a blend of malt and grain whiskeys aged in handmade hybrid casks made of five different wood varieties – Portuguese, American, French, and Hungarian oak, and chestnut – each selected for the flavours they impart into the whiskey. It's so delicious and intriguing we wrote a whole blog post about it.
What does it taste like?
Juicy autumnal fruit, namely plum, alongside pear, apple crumble, rich caramel, pineapple, barbecued mango, vanilla pod, creamy fruit and nut chocolate.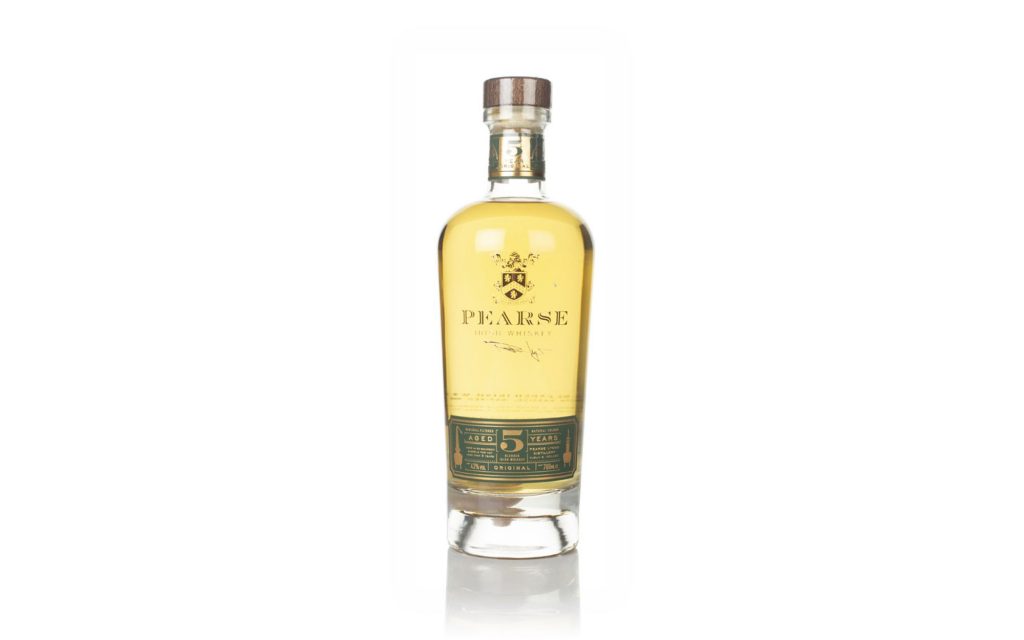 Pearse Lyons 5 Year Old Original
The first five-year age statement Irish whiskey to appear from a new distillery in the whole of Ireland in more than 25 years, this bottling marries both malt and grain whiskeys, aged exclusively in bourbon barrels. Oh, and it was distilled in pot stills that sit on an altar in a converted church. Pretty cool.
What does it taste like?
Lemon blossom, porridge, oak char, floral malt, honeyed spice, mint milk chocolate, fresh oak, millionaire's shortbread, leading into some drying spices.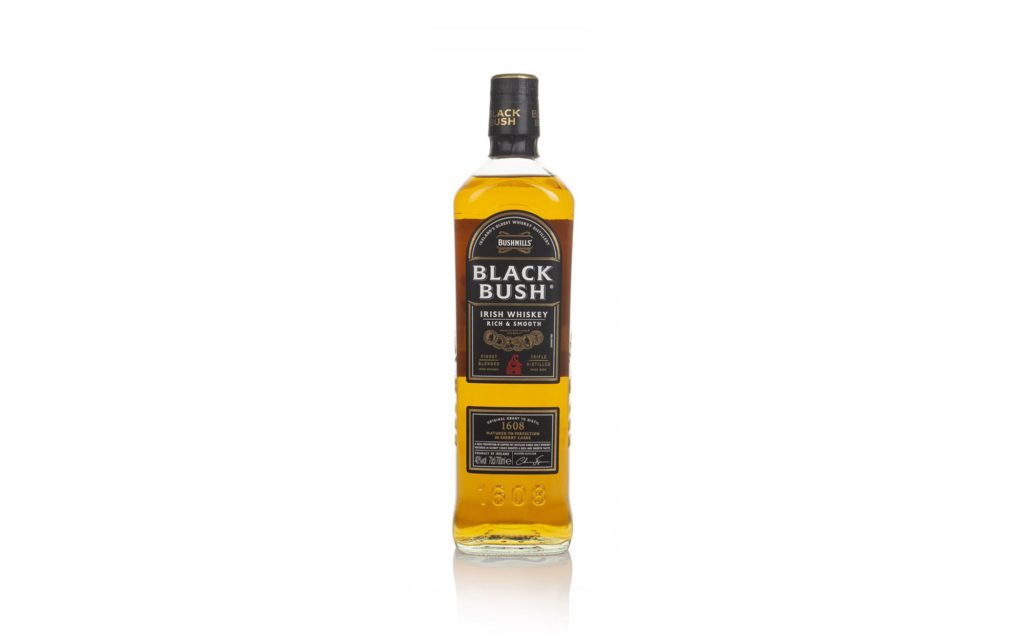 A bartender's go-to for good reason, Bushmills Black Bush is one of the most consistent and versatile Irish blends on the market. Use this one to make all kinds of delicious whiskey cocktails.
What does it taste like?
Over-ripe grape, light citrus, toffee, peanut, vanilla, chamomile tea, Digestive biscuit, cooked plum, orange oil, cinnamon sticks and milk bottle sweets.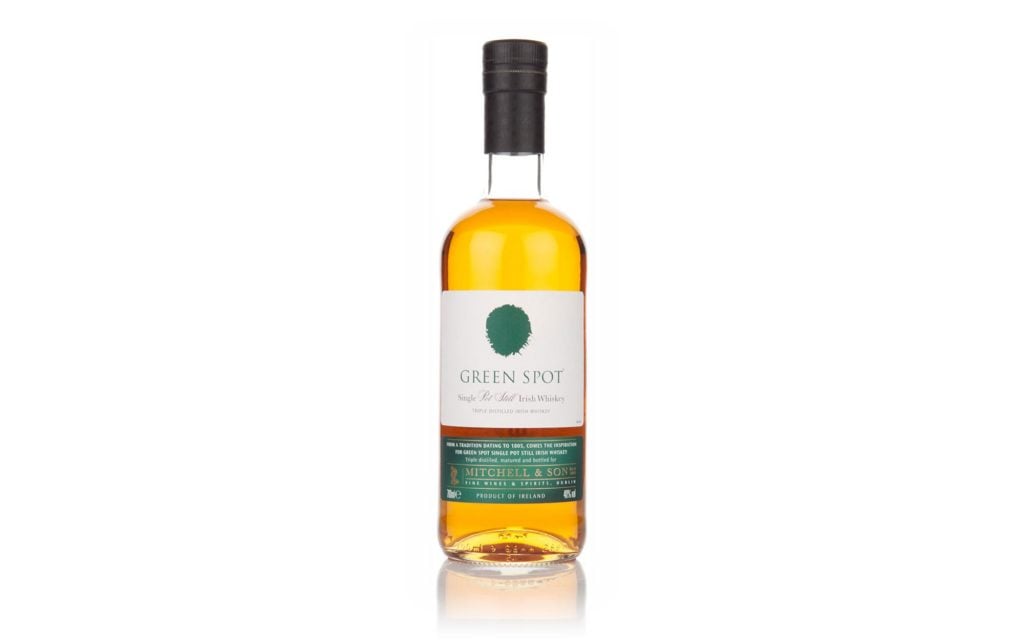 Just a week on from announcing the return of Blue Spot, now we're showing some love to the best known of the range and a whiskey that has done so much to fly the flag for single pot still whiskey. We're talking, of course, about the fabulous Green Spot, a whiskey that was matured in a combination of first and second fill bourbon casks as well as sherry casks to deliver a robust, fruity and rich profile. Savour this one.
What does it taste like?
Fresh green apple, sweet barley, sugary porridge, creamy vanilla, papaya, gentle bourbon oak, green woods, menthol, potpourri and citrus.