We spoke to global brand ambassador Conor Ryan to learn about one of the standout brands from the Irish whiskey resurgence, Pearse Lyons Distillery, founded by a self-made billionaire and housed in a deconsecrated church in Dublin.
If you're anything like me, planning a trip to a city means you immediately make a note of all the distilleries in the area. When it comes to Dublin, you're spoilt for choice. The city that once ruled the whisky world is very much back on its feet and is now the home to a number of exciting new projects. But it's hard to imagine you'll see a more striking sight across all these delightful sites than a distillery housed in a church, complete with pot stills sitting on top of an altar. 
A short distance from the Guinness storehouse is St. James' Church, a structure that dates back to the 12th century but has spent much of the last few decades in disrepair. Now, it's home to the Pearse Lyons Distillery. Stained glass windows and all. I'm a guest of brand ambassador Conor Ryan, who tells me that, despite the distillery's young age, it has a rich and remarkable history. He was initially brought on board to communicate what he describes as the brand's "amazing message". But his role soon expanded. "What I do with them now has ended up being more in the realm of liquid innovation," Ryan explains. "I do the blending for the whisky, the cask management and the recipes for the gins. I was also involved in the liquid development for a ready-to-drink gin and tonic and worked with the marketing team on the branding". 
This "amazing message" is rooted in man behind the brand, Dr Pearse Lyons. The Irish entrepreneur sadly passed in 2018 at the age of 73, but not before he had a chance to realise his dream. While he made his money in the animal nutrition industry, Dr Lyons was always a booze man at heart. "He was the first Irish man to get a formal degree in brewing and distilling from the British Institute of Brewing & Distilling. He did his internship in John's Lane, Powers Distillery in the 70s before it closed down. He then worked with Guinness and after that, he was one of the main engineers that built Midleton Distillery," Ryan explains. "He eventually went to the USA and his love of brewing and distilling made him curious about the subject of yeast. He did a PhD in biochemistry and yeast & fermentation and then he set up Alltech in 1980". 
Dr Lyons then used the wealth and influence he generated to start his own brewing and distilling empire. "In 1999 he bought the oldest brewery in Lexington, which was closing down. He renamed it into Lexington Brewing and Distilling and made beer first, before then commissioning a distillery over in Lexington on the same site called Town Branch, making a bourbon, a rye and a single malt," Ryan explains. "Dr Lyons was an innovator. In 2008, we started distilling single malt in Kentucky, the first single malt in bourbon country since 1919. He brought Scottish stills to Lexington and was one of the first people on the Kentucky bourbon trail to distil pot still only because that was his preferred method of distillation. We celebrated our 20th year in Lexington last year and we'll launch a special edition whiskey to mark this. It's a 12-year-old single malt, and we haven't seen any other American 12-year-old single malts".
Knowing Dr Lyons history, it seems inevitable that we would return to his homeland to make whiskey. The Dundalk man imported two Kentucky Vendome stills, Mighty Molly & Little Lizzie (named in honour of the Lyons family's distant relatives), to Carlow in 2012, making it the first distillery in Carlow in 200 years and the first distillery in the south-east of Ireland in 100 years (interestingly, it's also technically the first lost distillery of the new wave of Irish whiskey). But Dr Lyons went about his business without much fanfare, quietly distilling spirits that he could launch when his distillery in Dublin was ready. "When we actually opened our distillery to the public in a site in Dublin, in two of the expressions of whiskey that we had on the market included our own malt," Ryan says. "It was produced on the stills that are in the Pearse Lyons distillery today, but while they were in a different location in Carlow in O'Hara's Brewery".
Dr Lyons made no secret about his dream to create an Irish whiskey distillery in Dublin and was always drawn to the rich history of The Liberties. He presumably never would have imagined this dream would be realised thanks to his old family church. "The first funeral Dr Lyons was ever at was his grandfather's in that church. We know of nine relatives of his buried in the graveyard there, alongside James Power, the man who founded Powers Whiskey, and many more amazing characters," Ryan explains. "He has a deep-rooted family connection with the area. Sixth generations of his family have been involved in Irish whiskey, including himself, and five generations before him on his mother's side, the Dunnes, were coopers who had their own cooperages. His grand-aunt was actually the first female cooper ever registered in Ireland. Incidentally, distillery operations are now overseen by Pearse and Deirdre Lyons son, Mark Lyons., who himself holds a masters in brewing and distilling and a PhD in Biochemistry and has become the 7th generation of his family involved in the Dublin Whiskey industry".
While St. James' Church seemed like the perfect location, logistically it wasn't easy. The church, which was deconsecrated in the sixties, was almost falling to rack and ruin, so there was a huge restoration required. Then, two weeks after Dr Lyons and Mrs Lyons bought the church, it got turned into a national monument. "That turned an 18-month project into an almost five-year project that cost close to €20 million. The church had to be renovated to a point would've been the day it was built. Which meant a quarry reopened in Wales to get the exact same slate; a quarry reopened in France to get the exact same limestone and beams for our roof were brought up from South America because there were no trees long enough to do the beams for the roof that was required," Ryan says. "We're delighted with what we built. The church itself is an amazing place to see as a visitor attraction. It's so meticulously done and there's amazing history in the church itself, and why wouldn't there be? There's been a church on that site for nearly 800 years. Dr Lyons used to always say, 'whiskey is only part of our story'. He always wanted us to ensure we told the full story of the site and that we're only caretakers of the place". 
The location of the Pearse Lyons Distillery means that it's part of the remarkable revival in The Liberties area of Dublin. At one time, close to 40 distilleries were in operation in Dublin, nestled in a one-mile radius better known as the 'Golden Triangle'. Pearse Lyons Distillery is part of a recent revolution that has seen the likes of Teeling, Roe & Co. and Dublin Liberties all open in the area in the last decade. "The Dublin identity is important as a distillery because there are such strong Dublin connections with Pearse Lyons' family and the Dublin story is very much ingrained in our history. This area of Dublin used to be the focal point of Irish whiskey back when Irish whiskey was the focal point of whiskey globally, so it's synonymous with great whiskey," Ryan says. "It's an incredible community, we're all new together, we've got a great relationship with everyone. Everybody's got their own whiskey, everybody's got a very different visitor experience and everybody works together, to rise together. We're all in the same camp. We don't think of ourselves as being in competition with each other, we're in competition with other categories like rum, Cognac and other whiskey countries. The more unified we can be, the better it will be for everyone".
Inside the Pearse Lyons Distillery, I found one of the most polished and presentable distillery floors I've seen in this job. Flanking me as I walk around are stained glass windows, which depict four stories associated with the art of the cooper, Irish whiskey and St. James, as well as the Camino de Santiago. But the most striking detail of all is the stills, sitting proudly at the centre of the church on the altar.  Mighty Molly, the wash still, was designed with a neck and ball configuration to assist in refining the spirit character, while Little Lizze, the spirit still, is somewhat unusual as she has four rectification plates installed in her neck to further purify and refine the spirit. "The stills that we use in the church today are genuinely unique to Ireland. We have our own inclusion in the Irish whiskey technical file because of Little Lizzie's swan neck and rectifying plate. They allow the distilling team to create a different type of spirit because they've got control to produce a different liquid through flavour differentiation and the temperatures that they bring it to," Ryan explains. What they create is a single malt new make that Ryan says is as good as he's ever tasted from anywhere. "It's absolutely spectacular. It's got a beautiful, clean freshness to it, but I suppose what makes it different is the balance of the malt flavours with higher fruit notes, it really does stand apart," he says. 
Milling takes place elsewhere and the grist is broken down to specification, but every other stage takes place at St. James' Church, from the mashing and fermentation to the distillation. "Our brewhouse is a little bit unusual, it's like a craft beer set up than what you'd see in the bigger distilleries. We ferment in steel first and then we put the spirit into our Oregon pine open washbacks. Our wash goes into the stills at about 7.5% ABV and then we distil slowly enough for the size of the wash," Ryan explains. "When it comes off the back of the still and we've taken the heads and tails off, it's about 72-74% ABV, which we then bring down to a cask strength of 62.5% ABV".
The Pearse Lyons Distillery matures its whiskey using an enviable resource, barrels imported directly from its sister distillery, Town Branch in Kentucky. "We've got access to incredibly fresh barrels because when they're disgorging in the US they let us know and we bring them over straight away. We use the ex-bourbon from Town Branch, as well the ex-rye ex-single malt and, most interestingly of all, two different ex-beer barrels," Ryan says. "It's fantastic when we use our Kentucky Bourbon Barrel Ale, which has a huge cult following in the USA, because when I tell people who are craft beer drinkers what some of our whiskey was aged in they can relate to it straight away. It's basically an Irish red beer that's been rested for 40-60 days in a refrigerated warehouse in B1 barrels and to freshly decanted bourbon barrels. We also do our Kentucky Bourbon Barrel Stout, which have a heavy, dark, roasted chocolatey, burnt and almost smokey note. The beer barrels add nice diversity to the range". 
All Pearse Lyons whiskies are bottled at 43% ABV (it was previously 42% ABV, as you'll see with some of the bottlings on our site) with no chill-filtration or additional colouring (there are tasting notes for all of them are at the conclusion of this feature). The entry-level expression of the Pearse Lyons range is Pearse The Original, a blended Irish whiskey that contains malt whiskey produced in the distillery's own stills. "When we opened up in 2017 we brought out The Original, which initially was a no age statement 'three to five-year-old whiskey'. The proportions of it were that it was 36% malt and the remainder was grain. Half of that malt was aged in Kentucky bourbon stout barrels and the other half was aged in bourbon barrels, as was the grain," Ryan says. "The whiskey now has a five-year-old age statement and the malt is the same percentage so it's quite a malt-forward blend and the inclusion of the stout gives you a slightly smoky wisp. It's also very citrusy and beautifully crisp, it's a real aperitif style whiskey and it goes superbly well with sour cocktails. It also pairs beautifully with food, like a soft goat's cheese or even cold white seafood like a crab tian or something like that". 
Also in the core range is Distiller's Choice, again a blend of several malt and grain Irish whiskies, which was a category winner for Blended Irish Whiskeys 12 Years and Under at the World Whiskies Awards 2020. "Distiller's Choice is your more atypical blended Irish whiskey. It contains seven to nine-year-old whiskey with our own malt in it and sourced grain, so its 38% malt and the remainder is grain whiskey. The malt that's used is a combination of whiskey mature in Kentucky Bourbon Barrel Ale barrels and bourbon barrels that were finished in sherry, while the grain is a combination of some that were only aged in bourbon and some that were finished in sherry," Ryan explains. "We wanted to create diversity within the range, we know that every palette is different".
One of the most interesting whiskeys in the core range is Pearse Lyons Founder's Choice, which was created to honour Dr Lyons and bring together his two creations from across the pond. "It's supposed to bridge our Irish whiskey with the kind of sweeter flavour notes that Dr Lyons was working with at the Town Branch Distillery in Kentucky. It's a 12-year-old whiskey, but we weren't distilling 12 years ago so it's probably the one that we've put our least personal stamp on as this is a fully sourced liquid. But every drop was re-casked into Town Branch barrels to make sure that even if we didn't distil it, we had it in our own barrels at least. When we brought out that whiskey in 2017, it would've been in Town Branch barrels for a minimum of three, three and a half years at that stage," Ryan explains. "The barrels were all B1 and B2 bourbon barrels that we decanted, recast into first-fill bourbon barrels again, which gives it a huge vanilla influence with crème brûlée and custard notes. I've tasted sourced whiskies from all different brands and it's an important part of the evolution of Irish whiskey, there's nothing wrong with that. But I could tell our whiskey separate from other bourbon-barrel-aged expressions, because Town Branch bourbon contains a rye element and that extra spice comes through in our Founder's Choice, with ginger and clove".
The distillery also released a limited edition bottling, The Cooper's Select, named in tribute to the vital job coopers do and owing to Dr Lyons own personal connection with the craft. It's is a no-age-statement blend of grain and malt Irish whiskey that was aged in bourbon barrels and then at about four and a half years, that was vatted together and then it was refilled into first-fill oloroso sherry hogshead. "When it came out it was teetering anywhere between eight to nine years old from when we started and finished bottling. It's an exceptionally wooded whiskey, as you'd guess for a salute to Pearse's family heritage. Dr Lyons wanted to almost bring people into a full immersion of the barrel. So when you smell it and taste it, you get a profile of caramelised orange, burnt treacle, toasted wood and lovely rich sherry notes. It was a real sit at home, delve into it and give it time whiskies," Ryan says. "Sadly, it was a limited edition that's pretty much finished now. The Cooper's Edition was the first Irish whiskey in living memory, certainly, we can't identify another one, where someone made a blend and then they aged the blend. Instead of bringing together your component whiskies to create a blend, Dr Lyons created a blend and then aged it for three and a half to four years before releasing it. He always looked to do things differently, to set us apart".
Arguably the most significant release from the distillery was the Pearse 5-Year-Old Single Malt Irish Whiskey in 2018, which was the first five-year age statement Irish Whiskey to appear from a new distillery in the whole of Ireland in more than 25 years. Presented in 4,000 individually numbered bottles, this limited release was the first showcase of the distillery's own spirit in its entirety. "This was a whole new whiskey DNA coming onto the Irish whiskey market, a whole new bloodline. We made sure that this was not a very casked wood flavour for the whiskey, we made sure that it was more of a spirit-forward whiskey because it was more important that we were showing people our distillery character, a new and different flavour profile. Subsequent versions will have a more wood influence to show how the spirit interacts with wood," Ryan says. "The quality of the spirit, its crispness and maltiness are amazing. There are so many fantastic fruity, citrusy notes with this beautiful clean, fresh malty backbone. There's a lemon drizzle note that always sticks out to me and you're going to get spirit-based spices too. There's a lovely toasted wood spice in the whiskey without it being overpoweringly oaked."
The future for Pearse Lyons Distillery is clearly very exciting and we'll watch with interest as its considerable stock of ageing whisky reaches maturity. But it's future isn't all whisky. The Ha'penny Gin School is due to open on the distillery grounds, housed in a newly restored early 20th Century townhouse. "People will be able to distil their own unique gin across two-hours, with help from in-house experts who will guide guests through the history of gin. There's also a sensory experience to enjoy while you choose your botanicals before you'll be able to put your miniature copper pot-still to work," says Ryan. "While they're bubbling away, local food will be served and paired with a Ha'Penny Gin and Tonic. Once your gin is distilled, you can seal the 70cl bottle before adding a personalised label ready to take home". On the cards is also an Irish hard seltzer. "We've seen over the last two years the rise of the hard seltzer in the USA, it's taken the place by storm. Our edition is made in a similar fashion to those in the US and we'll have two flavours, a pineapple punch and a peach fizz. The brand is called Flying Flamingo. It's going to be 5% ABV and it's going to be under 90 calories, vegan-friendly, gluten-friendly and just a really clean, crisp drinking experience," Ryan adds.
Current global pandemic aside, Dr Lyons couldn't have picked a better era to reignite his Irish whiskey journey. "The leg work has been done, the money has been spent and we arrived as everyone was becoming aware that Irish whiskey exists. The future is increasing the international appreciation of Irish whiskey as a category and, even in the countries where you're known, developing more customer base. But the interest is going in such a positive direction," Ryan explains. "We're creating great whiskey, being innovative and offering new flavour profiles. Our innovation and releases demonstrate that we're trying to offer something new to our customers and the whiskey market as a whole". With the distillery that bears his name, Dr Lyons has made his mark and secured his legacy. Credit where it's due, it's a bloody tasty legacy.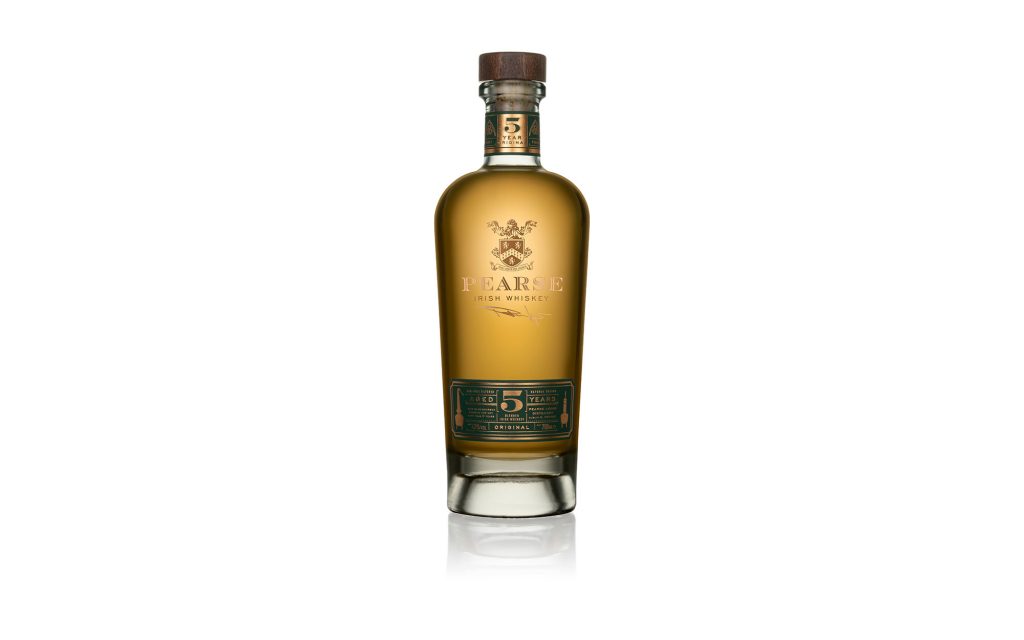 Pearse Lyons Original tasting note:
Nose: Honey toasted oats, lemon sherbets and dry grass lead. Toasted oak and dry nutmeg aromas arise among mellow malt, sweet spearmints and vanilla elements.
Palate: Crisp spice trickles through milk chocolate and caramel shortbread. A hot flash of spearmint emerges among ripe apples and dry oak.
Finish: Creamy vanilla and buttery malt linger.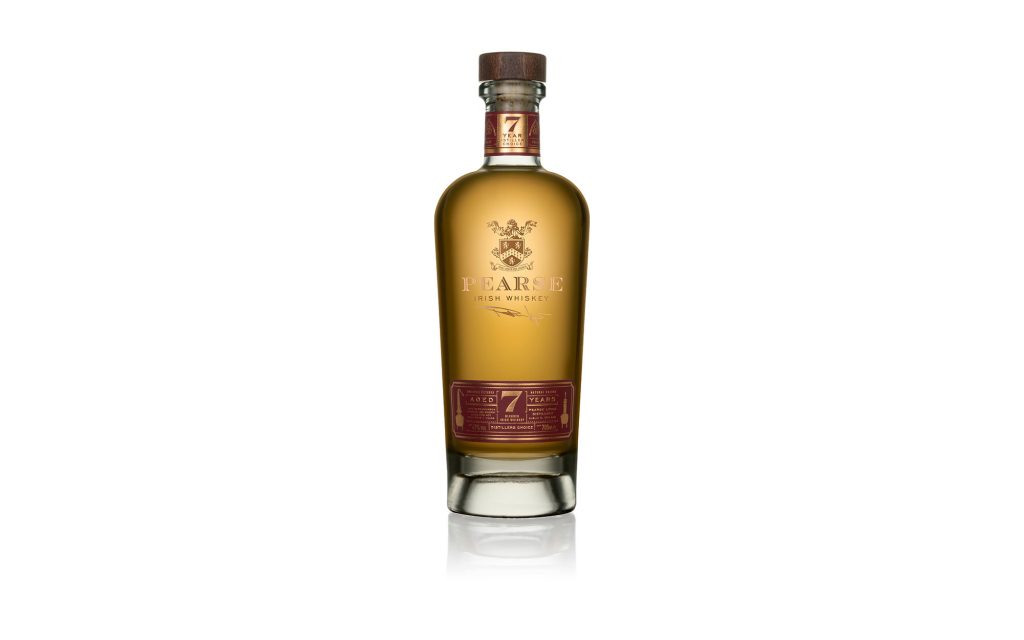 Pearse Lyons Distiller's Choice tasting note:
Nose: Through oily barley and double vanilla bourbon ice cream, there's stewed apricots, wet grass and touches of fruitcake. Subtle spices percolate throughout.
Palate: Complex fruit notes come from white grape and tinned pear, while a creamy element continues to sweeten things, developing into rhubarb tart and custard. There's a suggestion of black fruit and ripe malt on the mid-palate among cooking apples and dark caramel.
Finish: The finish dries slightly with a chestnut-like note and hit of clove spice.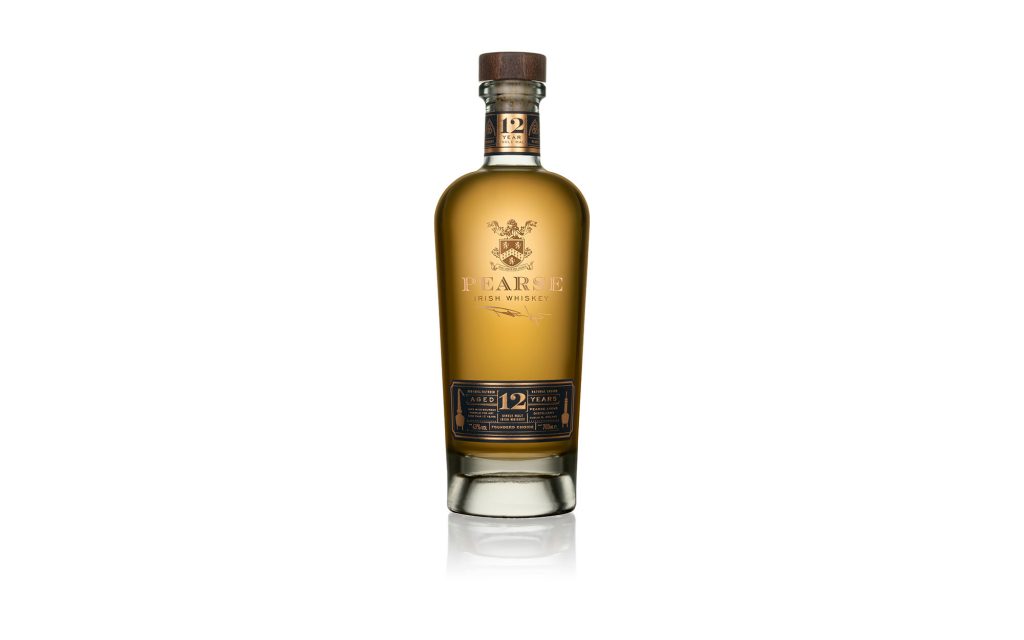 Pearse Lyons Founder's Choice tasting note:
Nose: Crackles of woody tannins lead among buttered toast and rich vanilla. Orchard fruits add depth in the backdrop.
Palate: The fruit develops to become ripe and juicy against big oak notes and prickles of nutmeg underneath. Butterscotch adds a complex sweetness throughout.
Finish: The oak spice tingles away in a composed, long finish.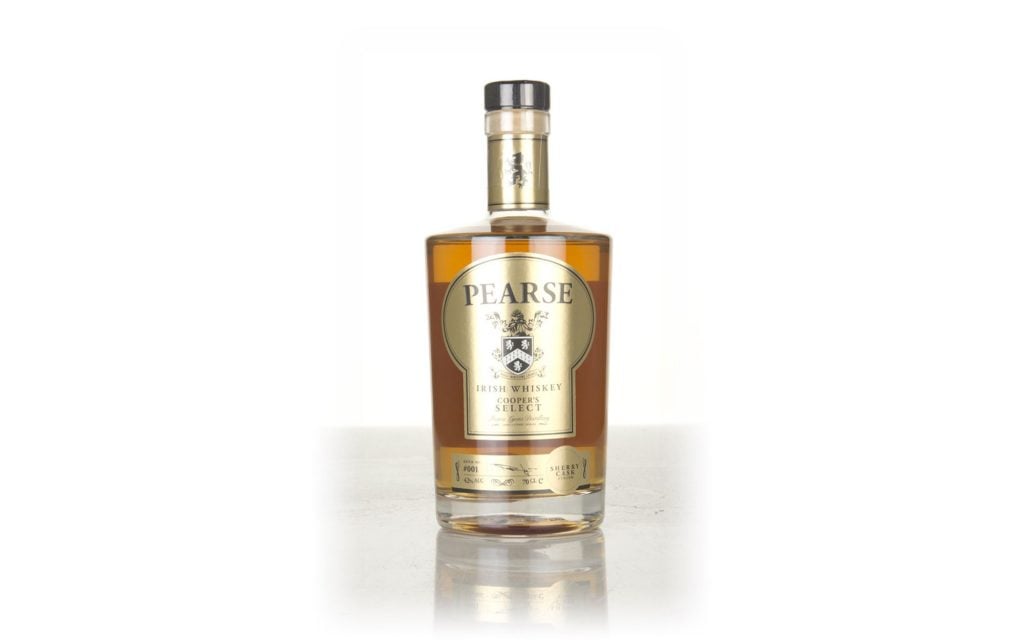 Pearse Lyons Cooper's Select tasting note:
Nose: Rich and refined, there's hazelnut buttercream, flamed orange peel and traditionally Sherry notes of raisins, dates and figs initially. A hint of toasted oak and star anise linger underneath.
Palate: Milky coffee and dark chocolate lead with plenty of juicy citrus, dark fruits and gingerbread.
Finish: Sweet stewed pineapple lingers alongside a touch of vanilla.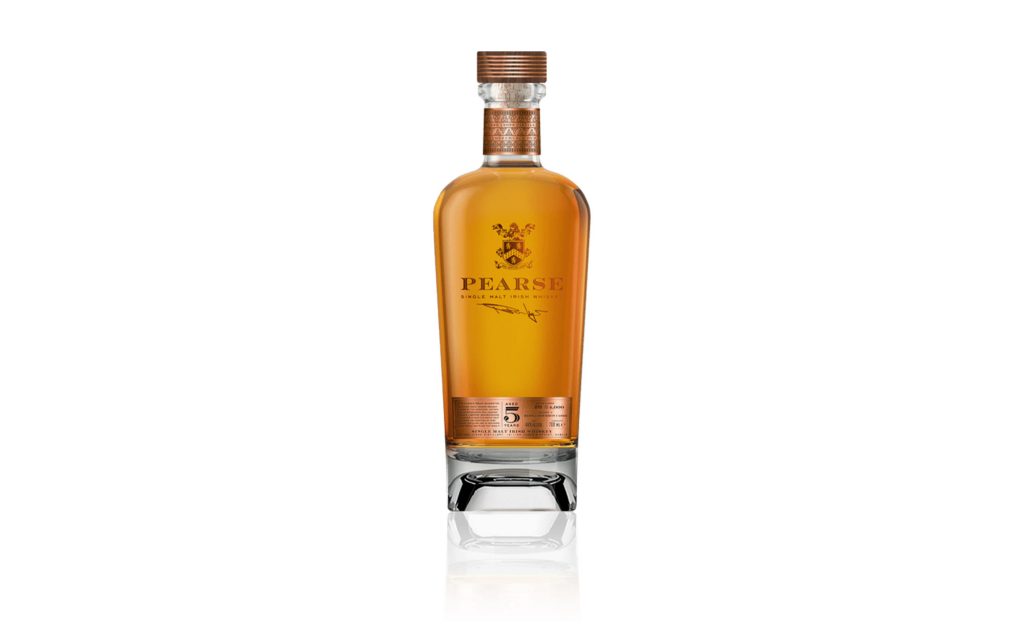 Pearse Five-Year-Old Single Malt tasting note:
Nose: The nose is light and malty and filled with notes of citrus peels, dusty apples and fresh oak. Touches of marshmallow, green grass, golden syrup and vanilla ice cream add depth among wood spice, almond pastries and sticky toffee pudding.
Palate: Full-bodied and fruity, the palate begins with plenty of orchard fruit, mostly honey-drenched pears, as well as vanilla and toffee. There's some oiliness and metallic elements among hints of dried herbs and darker fruits, which mingle with black pepper and clove spice.
Finish: Candied fruit, baking spices and more of that vanilla sweetness lingers.