Happy New Year, folks! Let's set 2019 off on a delicious note with a sneak peek at January's Tasting Sets. And if this is your first Master of Malt Dram Club box, welcome aboard the delectable journey!
We're not entirely sure how it's happened either, but 1 January 2019 is upon us. But forget New Year's resolutions and all that new-year-new-me nonsense, something far more exciting is afoot. It's time to unveil what Master of Malt Dram Club members will be receiving in their Tasting Sets boxes this month!
If you're new to the party, here's how it goes. Sign up (or gift a membership – they'll really love you for it) and every month we send a box of deliciousness to your front door! That 'box of deliciousness' is in fact a Dram Club tasting set, filled to the brim with five different 30ml drams, overflowing with flavour. If you fancy immersing yourself in a spirits category this year (we've got three different whisky options, plus gin and rum), you know what to do.
Without further ado, here's the Dram Club contingent for January 2019!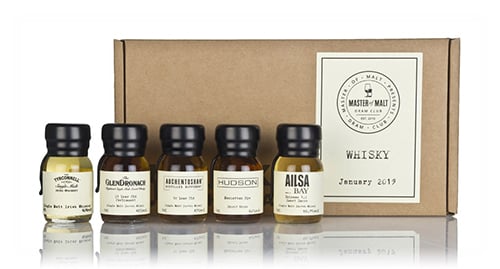 Master of Malt Dram Club – Whisky (£29.95 per month)
Dram Club Whisky for January: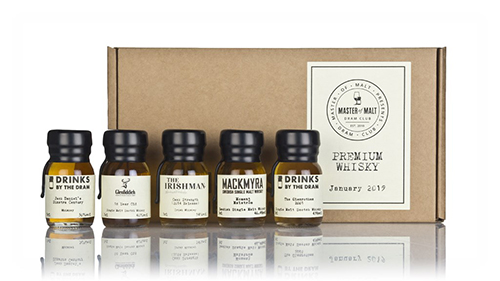 Master of Malt Dram Club – Premium Whisky (£49.95 per month)
Dram Club Premium Whisky for January: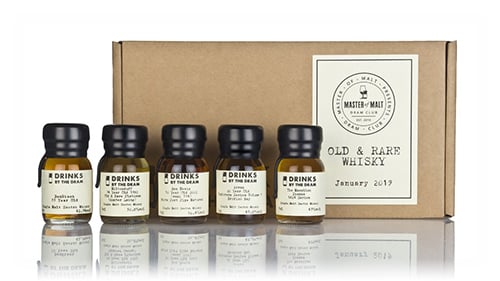 Master of Malt Dram Club – Old & Rare Whisky (£99.95 per month)
Dram Club Old & Rare Whisky for January: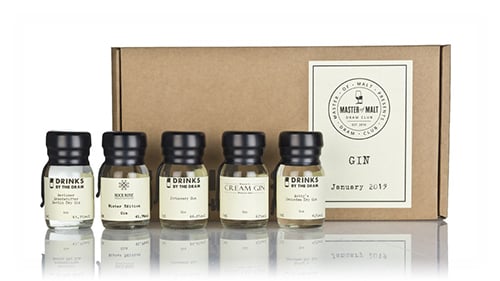 Master of Malt Dram Club – Gin (£24.95 per month)
Dram Club Gin for January: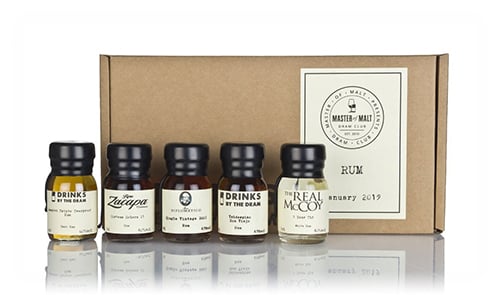 Master of Malt Dram Club – Rum (£29.95 per month)
Dram Club Rum for December: