Whisky makers love giving ageing stocks a rummy resting period in tropical casks from sunshine shores. Here are ten of the finest bottles of rum cask-aged whisky that money can buy.
Mouth-coating and fruity with superb balance, the aroma is rich with notes of tropical fruits, namely passion fruit, and creamy toffee, while sweet vanilla forms a creamy palate with notes of apples and mangoes with a hint of orange in the background. It sounds like a rum. It looks a lot like a rum. It even smells and tastes a bit like a rum. But it's not a duck rum. It's Balvenie 14 Year Old Caribbean Cask.
This is probably the most famous example of a rum cask-finished whisky, an increasingly popular choice for brands and distilleries who want to add a delicious dose of flavour from a source with historical precedent. You all know the classic from one of Speyside's standouts, so we thought we'd showcase some other whiskies that have benefitted from a rum-soaked secondary maturation.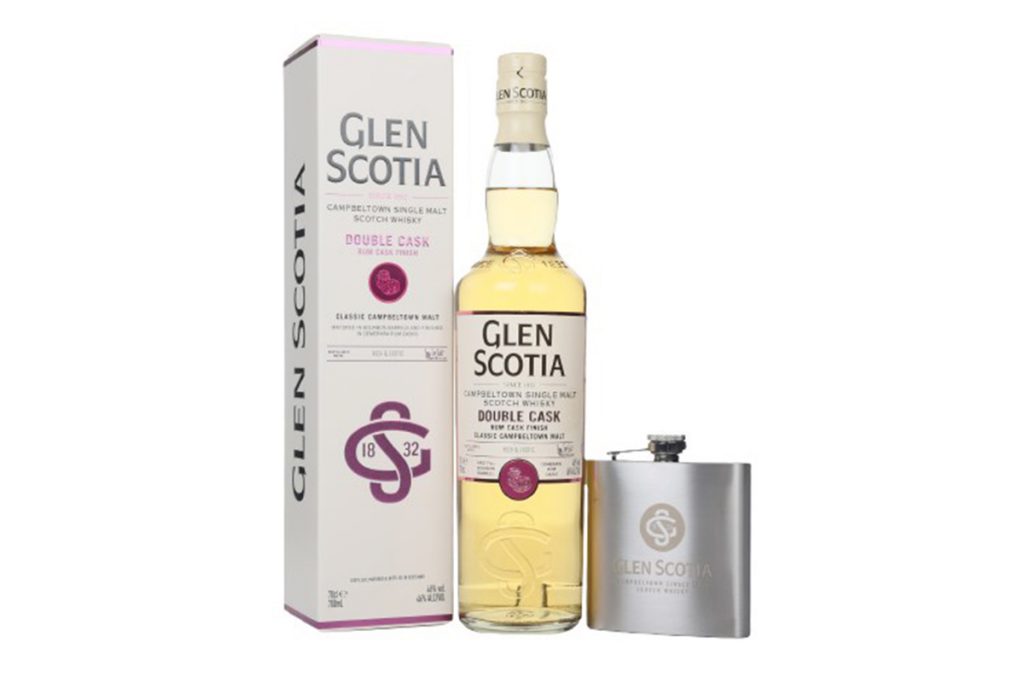 Seaspray coats brown sugar, charred pineapple, cinnamon, and more as Glen Scotia embraces the past (rum casks were on sale in Campbeltown as early as 1815, told you there was history behind this) by taking its already delicious bourbon barrel matured single malt and finishing it in first-fill Guyanese Demerara rum barrels. Double the cask, double the flavour.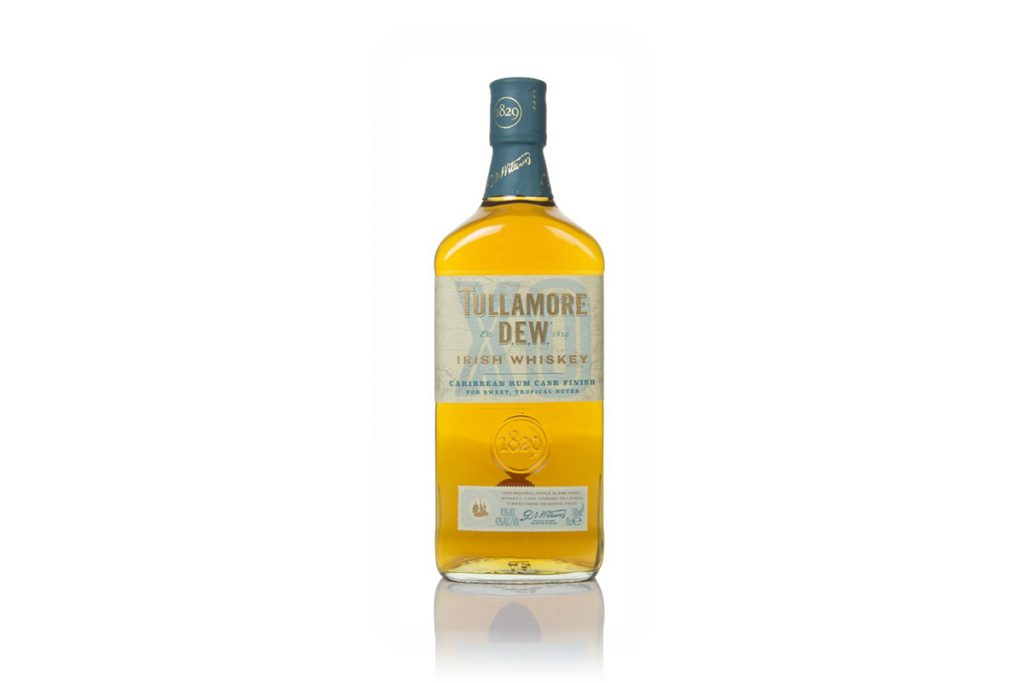 Lots of tropical mango and banana alongside buttery caramel, brown sugar and rum spice are found in this delight from Ireland's Tullamore D.E.W. The team took its original blend of pot still, malt and grain Irish whiskeys and finished it in first-fill casks which previously held Demerara rum.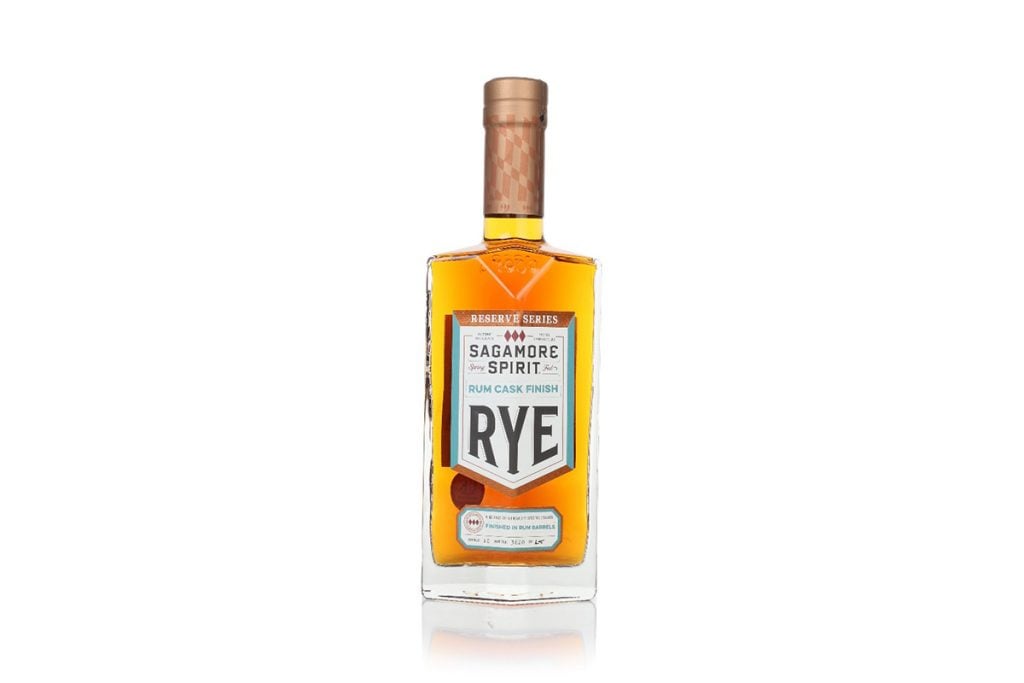 With notes of bright pineapple, creme brûlée, and nutmeg, this is a rare and delightful creation from Sagamore – rye whiskey finished in rum casks. Specifically, a blend of barrel-aged 5 and 6-year-old straight rye whiskies, some of which was placed in barrels from South America, and the rest in barrels from Jamaica, ageing both for an additional 10 months. Once aged, the whiskey from both barrels was blended back together.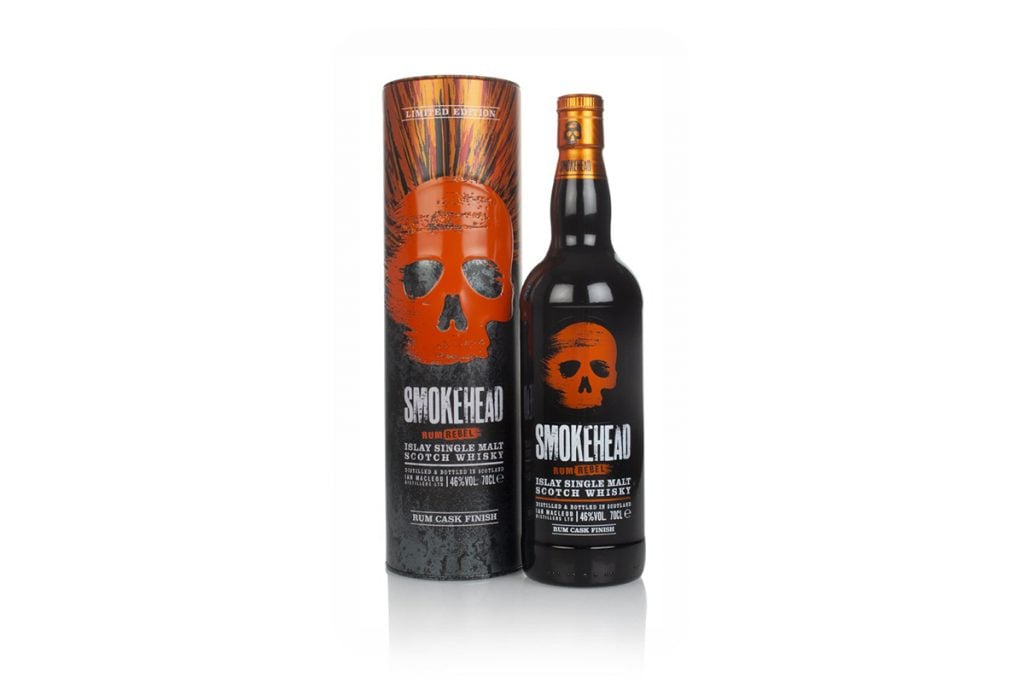 Lots of Islay smoke is joined here by BBQ pineapple, fresh mango, cola cube sweetness, waxy orange and vanilla as Smokehead brings together salty and sweet. The brand bottles Islay single malt Scotch whisky from an undisclosed distillery to do interesting things with, in this case popping it in casks that have previously held Caribbean rum.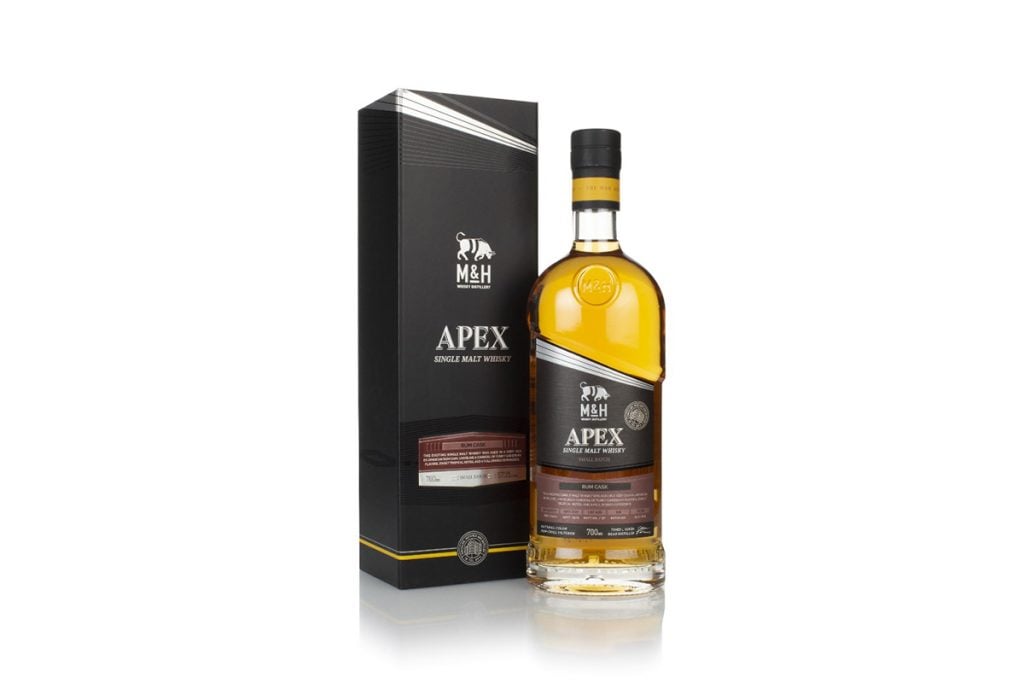 Tropical fruit and funky esters play with punchy bittersweet dried fruits, wafts of earthy leather, and zesty spice in this single malt whisky from Israel's M&H Distillery. The Apex collection specialises in exceptional casks, in this case, rum from Jamaica and Cuba is used to elevate the already tasty M&H spirit.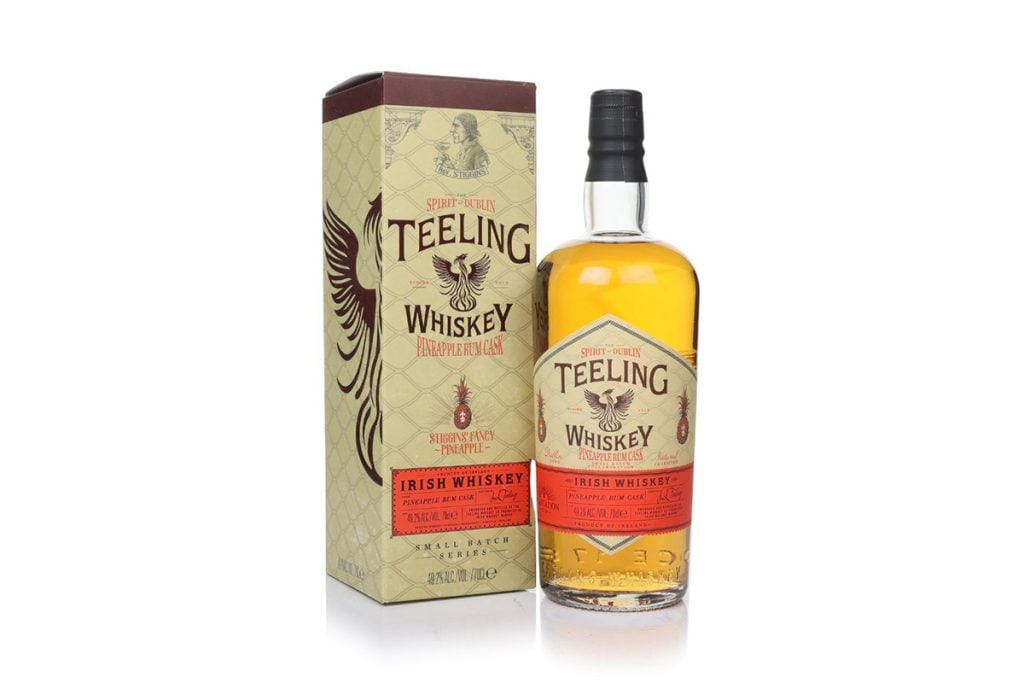 Charred pineapple and honeyed sweetness harmonise with the silky whiskey as two spirits collide in magnificent fashion from this collaboration between Ireland's Teeling Distillery and Plantation Rum! Teeling took its Small Batch blended Irish whiskey, initially matured in ex-bourbon and ex-Central American rum casks, and treated it to a further 12-month maturation in casks that previously contained the mouthwatering Plantation Pineapple Stiggins' Fancy rum. Glorious stuff.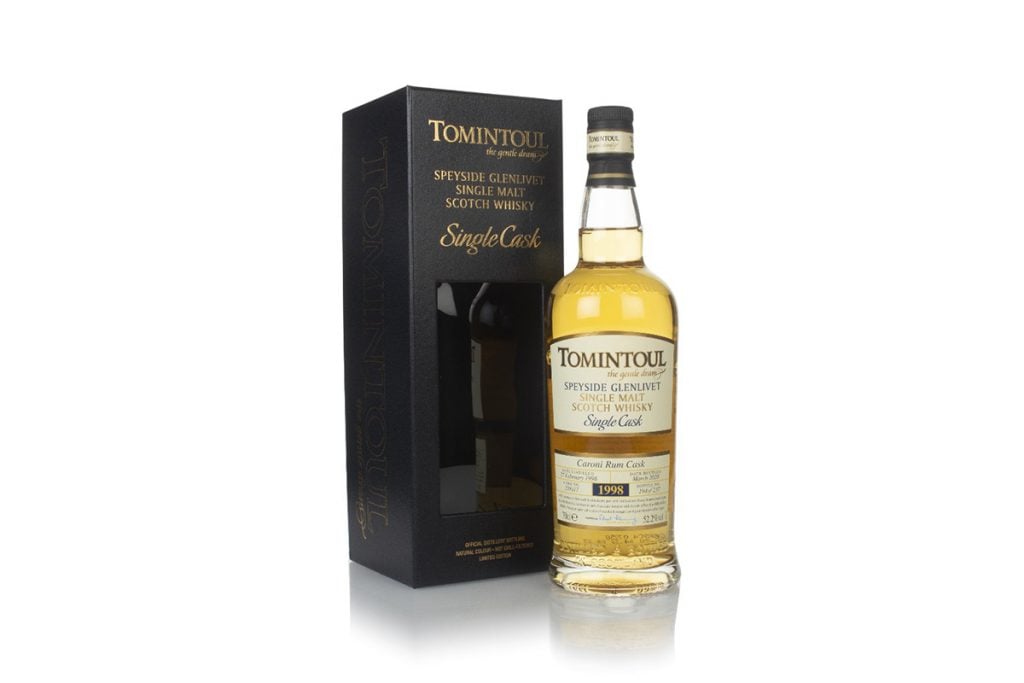 You don't see much Caroni rum, such is its rarity and renown, and you see even less Caroni-matured Scotch whisky. This fascinating single cask single malt from the Tomintoul Distillery was drawn from a Caroni rum cask 22 years after it was distilled back in February 1998, meaning at least one good thing happened in March 2020.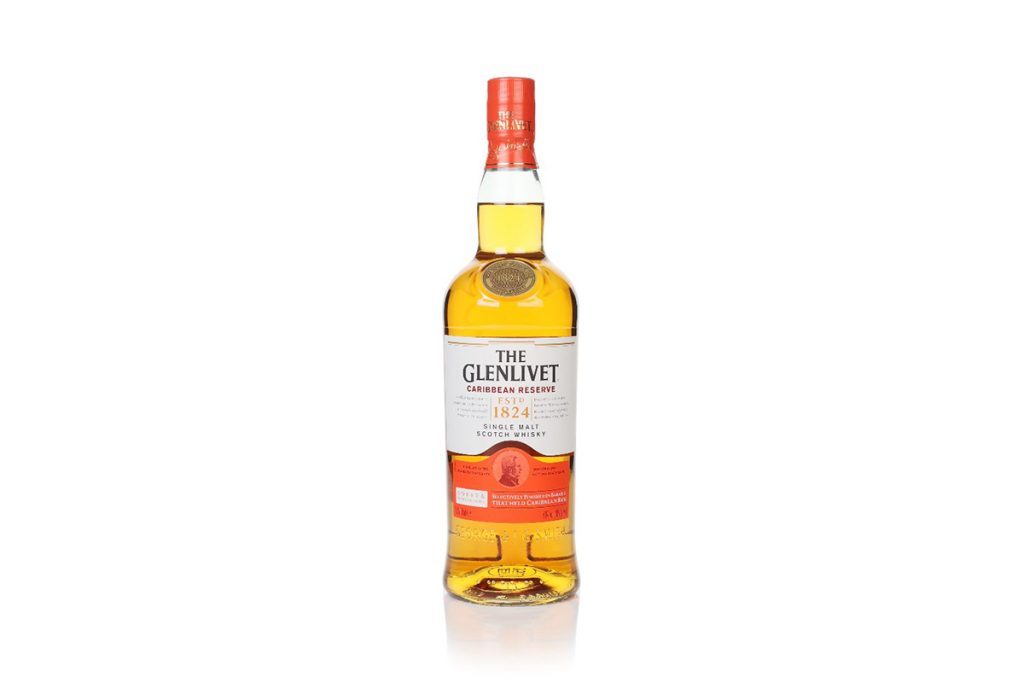 Flavours of pineapple upside-down cake, honeyed orchard fruit, brown sugar, and cinnamon pastries can be enjoyed in this approachable single malt from The Glenlivet. For Caribbean Reserve, the clue is in the name, as the huge distillery took a portion of this whisky and finished in casks which previously held Caribbean rum. The distillery folks recommend making a malty twist on a Mai Tai with this, which sounds delicious.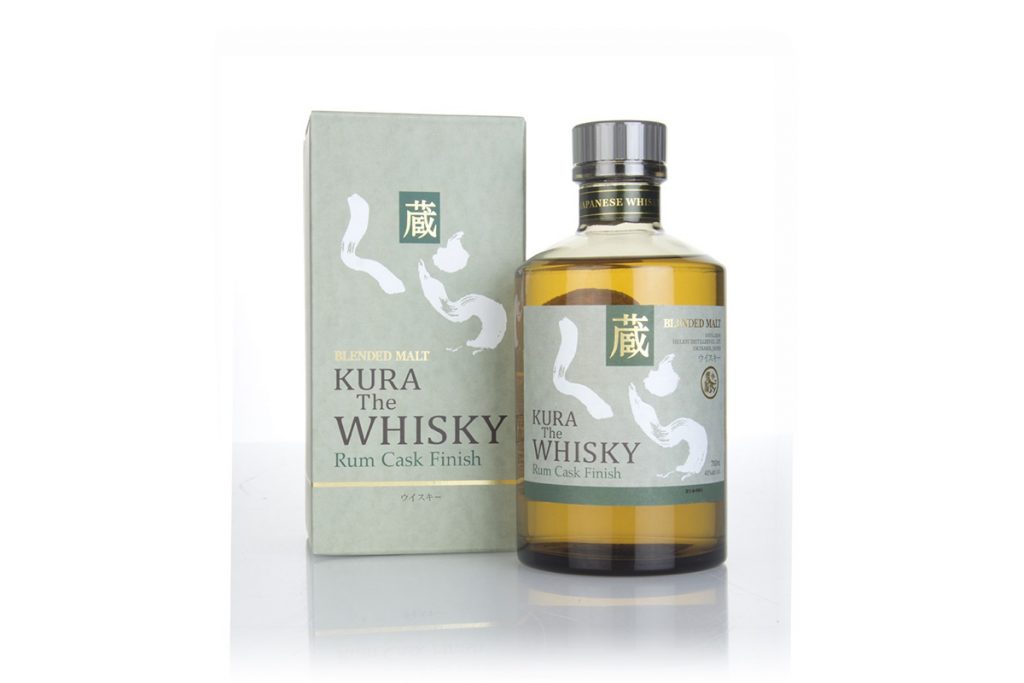 Toasted oak, green apple, tangy orange, burnt sugar and spiced mango chutney are detectable in this variation of Kura The Whisky blended malt whisky, a Japanese whisky that has enjoyed a finishing period in casks that previously held rum.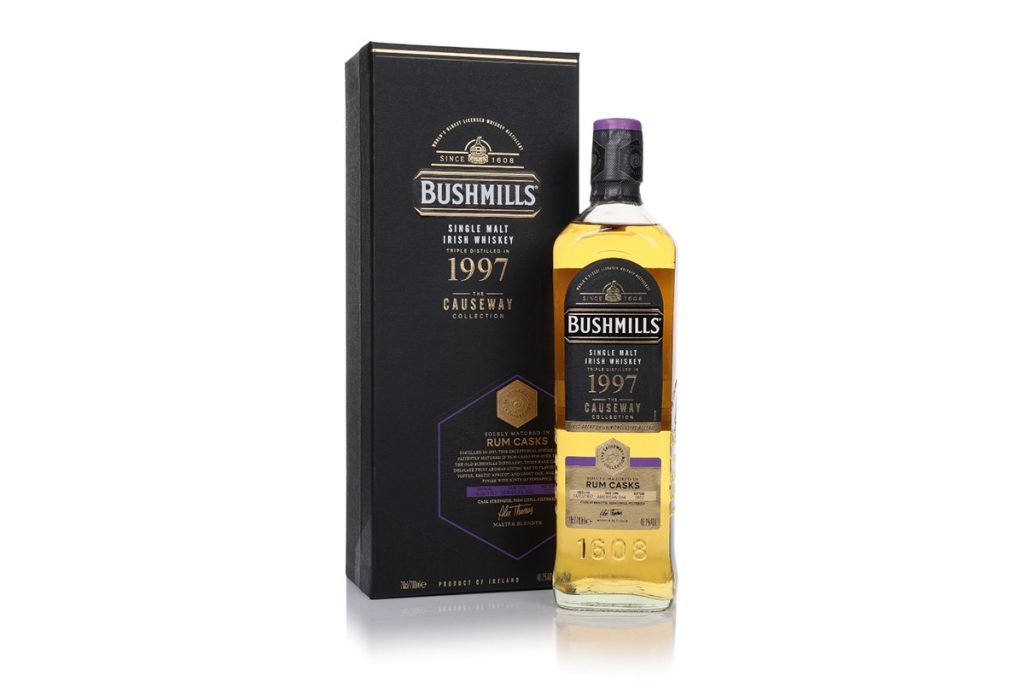 A serious selection here rounds things off, with the excellent Bushmills Causeway Collection. Master blender Alex Thomas presents Bushmills triple distilled single malt Irish whiskey that benefited from a stay in American oak rum casks from 1997-2022 to be bottled up at a cask strength of 46.2%, without chill-filtration. A full-flavoured, funky dram that has some of the most complex and rewarding tropical fruit notes you'll ever taste.