This week, we're all about flavour at Master of Malt. Think of Gregg Wallace saying: "this contestant understands FLAVOUR!" on Masterchef. That's us. But just what is a flavoured spirit? Well, it can be any spirit which has a flavour such as fruit or spices added to it post-distillation. So it could be a flavoured gin, rum or whisky. Whatever it is, it'll be just what you need to lift your cocktail game to the next level.
To help you in your quest for flavour, we've created a page which divides flavoured spirits into four groups: Juicy & Fruity, Leafy & Herbal, Warming & Spicy and On the Sweeter Side.
And to get you started, here are our top ten of our favourite flavoured spirits with some serving suggestions.
Howler Head brings together Kentucky bourbon and natural banana flavour to create a fab drink that'll be excellent sipped neat or over ice. All those familiar bourbon flavours – caramel, honey, baking spices and the like – pair wonderfully with the estery deliciousness of banana, so no surprises there. It was even awarded a gold medal at the 2023 San Francisco World Spirits Competition!
How do I drink it?
This makes a brilliant Old Fashioned with a dash of chocolate bitters.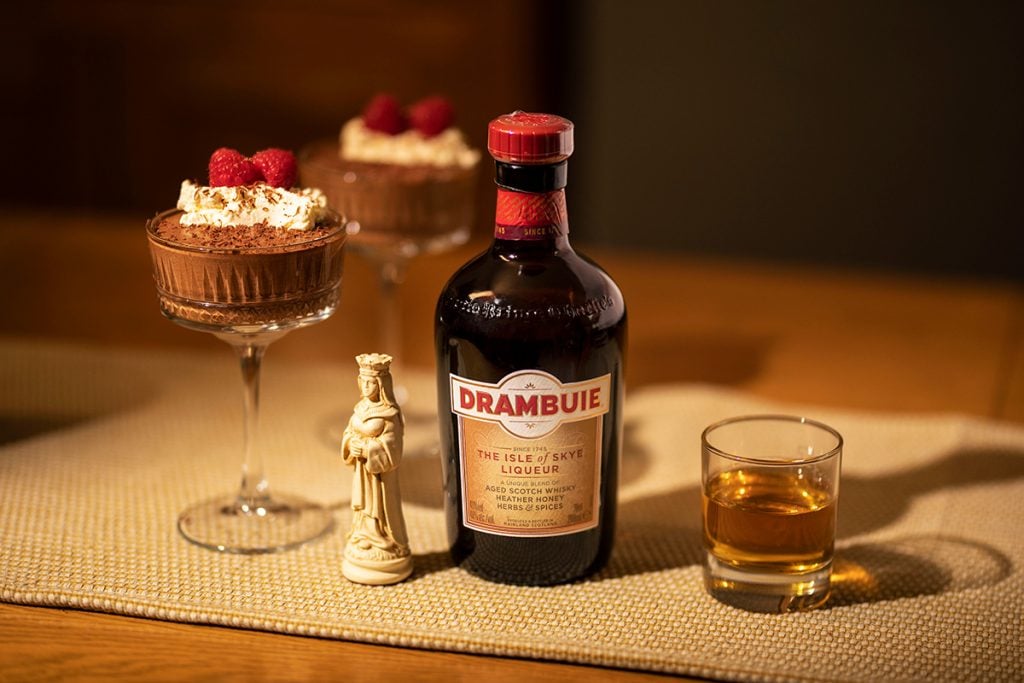 An absolute classic! Drambuie has a long and proud history dating back to the 18th century. Today it's made in West Lothian, Scotland. It consists of Scotch whisky flavoured with honey, heather, herbs, and spices. It has a distinctive sweet profile with a spicy aniseed edge. You really can't do without a bottle in your drinks cabinet especially as the weather gets colder.
How do I drink it?
In a Rusty Nail, two parts whisky and one part Drambuie stirred with ice, or in Rusty Manhattan.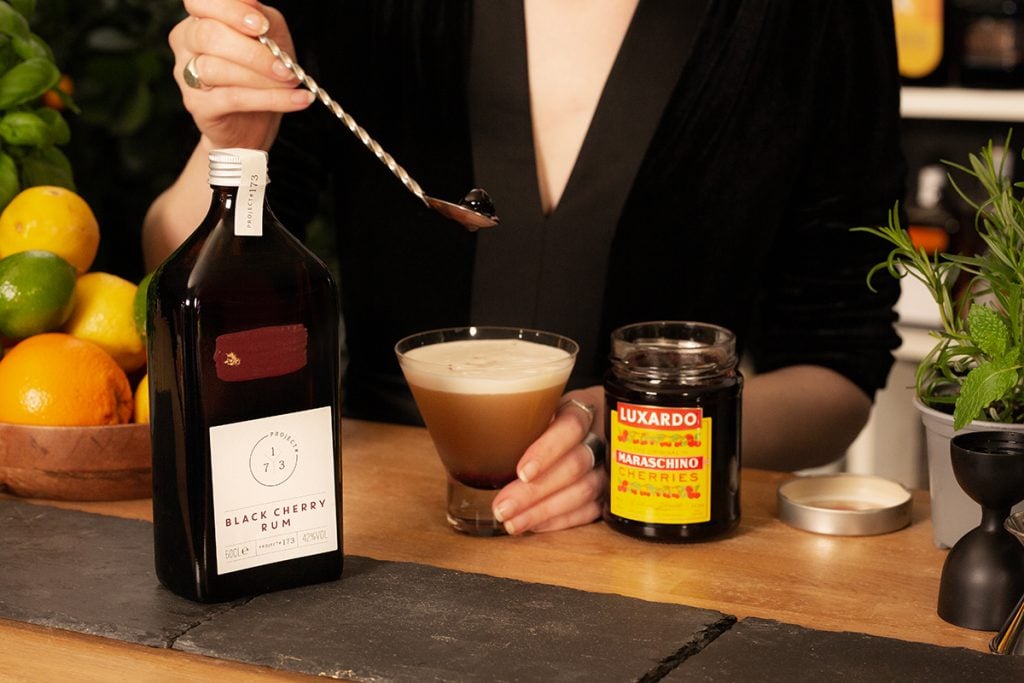 The Project #173 range brings together the tastiness of rum and the tastiness of… Well, all sorts! Specifically for this edition, the quality core of rum has teamed up with black cherry to create a full-flavoured spirit bursting with tangy, vibrant fruit notes. It's naturally flavoured to bring across authentic cherry elements, so while it certainly pairs very well with cola it's also more than suitable for sipping over ice or in a cocktail. The bottle itself is rather neat too, featuring a flake of 23 karat gold leaf.
How do I drink it?
It's unbeatable mixed with Coca-Cola.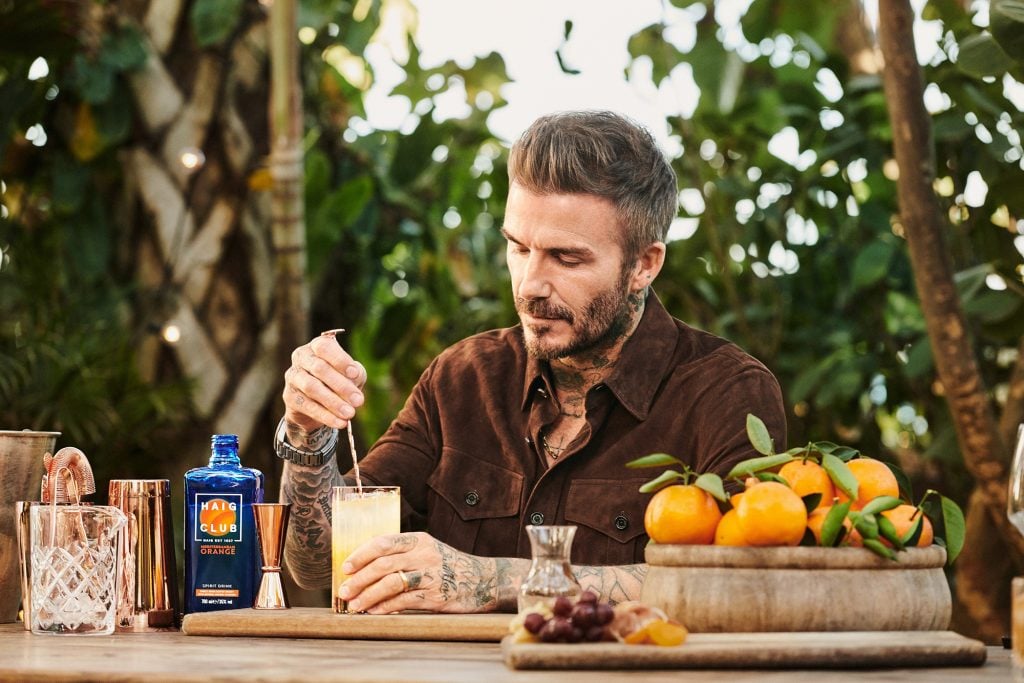 David Beckham might not be involved anymore, but Haig Club is still worth drinking – especially in this special orange-flavoured form. Haig Club has combined its single grain Scotch whisky with natural orange flavours to create this spirit drink. With natural orange flavours and sitting at 35% ABV, it's not quite a whisky, but it's sure to shine in mixed drinks.
How do I drink it?
Simply mix with soda or tonic water in a Highball and you have refreshment in a glass.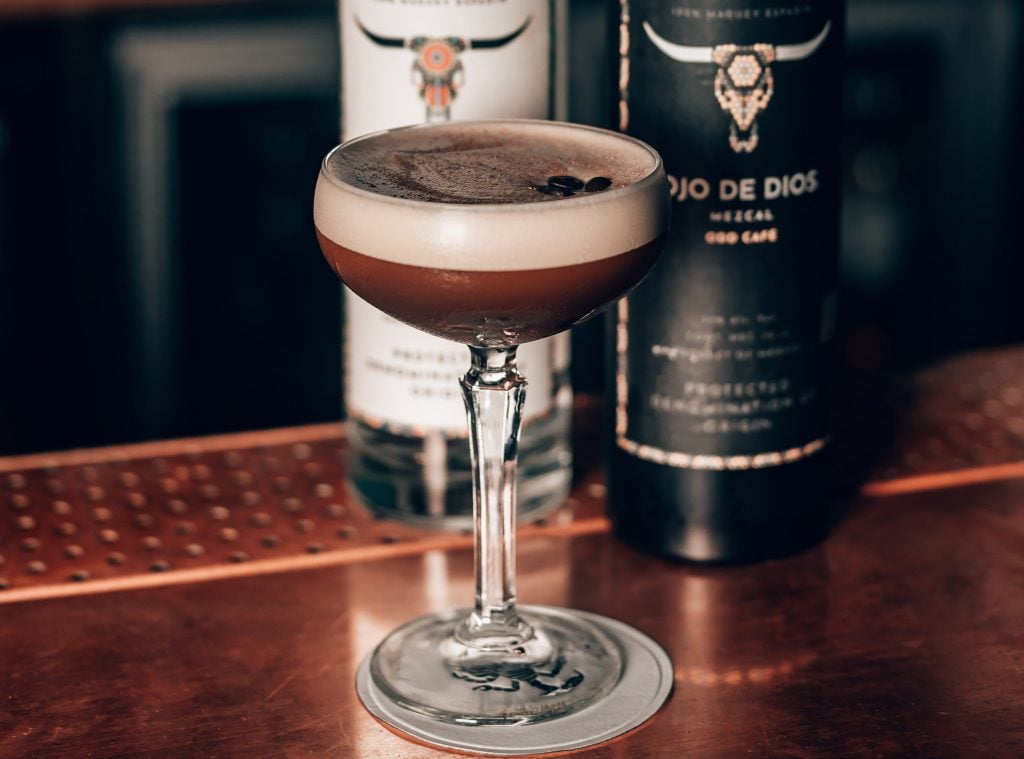 The folks at Ojo de Dios have gone and brewed up a marvellous concoction here, combining its glorious Ojo de Dios Joven Mezcal with rich coffee. The result is a tremendous sipper served neat over ice and will be ideal for bringing a rich, smoky, roasty profile to cocktails.
How do I drink it?
Try it in an Espresso Martini, you can't go wrong.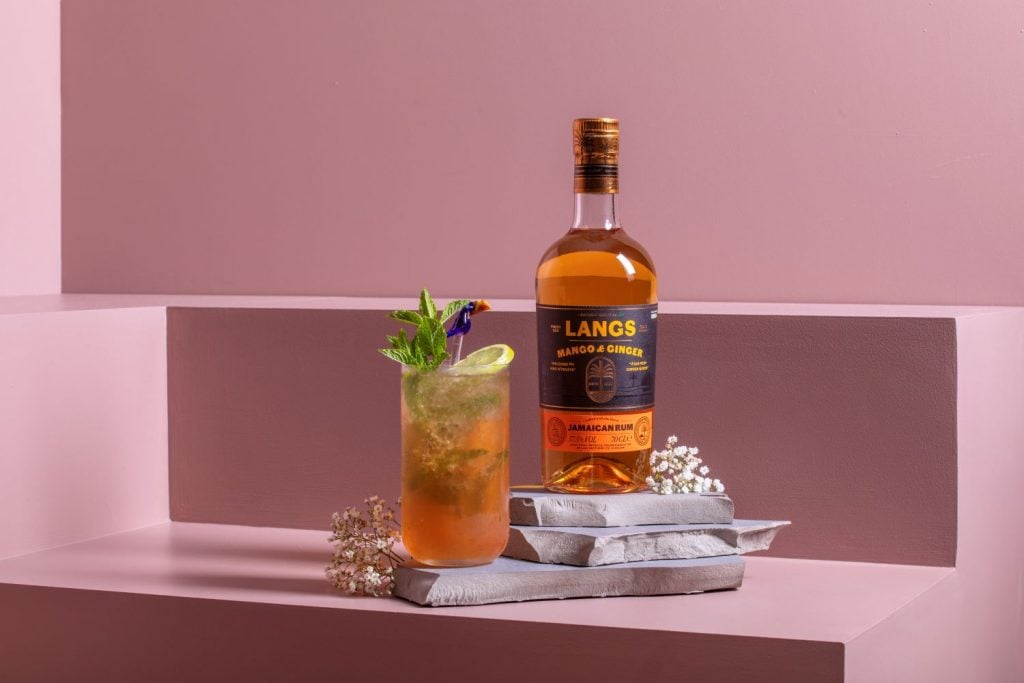 Langs Banana Rum was first released in the late 1800s, and at some point between then and now it disappeared from shelves. This is not where the story ends, however, as that would be incredibly anti-climactic. So, in 2020, Langs Banana Rum returned! Built around a base of aged and unaged Jamaican rum, produced in pot and column stills, and infused with natural fruit flavours, this is an enjoyably bright and funky spirit. 
How do I drink it? 
In a Banana Daiquiri or a Planter's Punch.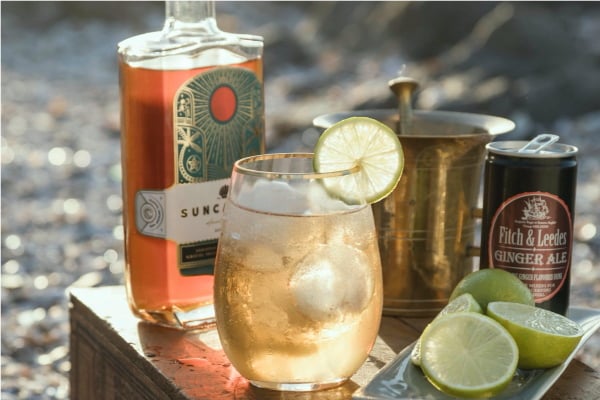 Combining a flavourful core of aged rum from Barbados with hibiscus, orange blossom, and honeybush, Suncamino boasts layers of silky sweet caramel and floral fruits – plus the distinct character of the honeybush make this a unique little treat.
How do I drink it?
In a Light & Sunny, a mixture of Suncamino, ginger beer, and a squeeze of fresh lime.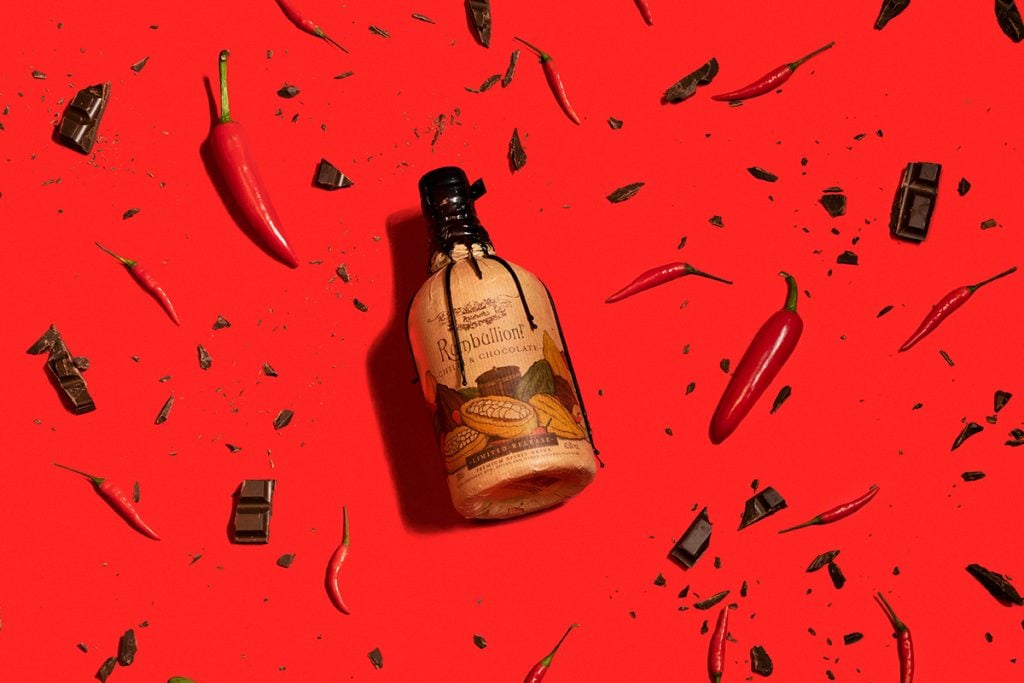 Rumbullion! is an extraordinary cockle-warming spiced rum, made even more warming thanks to this Chilli & Chocolate edition! Criollo cocoa nibs, chipotle chillies, and jalapeño chillies join the original Rumbullion! medley of Caribbean rum, Madagascan vanilla, orange peel, cassia, clove, and cardamom, resulting in an indulgent and spicy flavour profile. 
How do I drink it?
Add a splash of this to make the best hot chocolate you've ever had. Who needs central heating?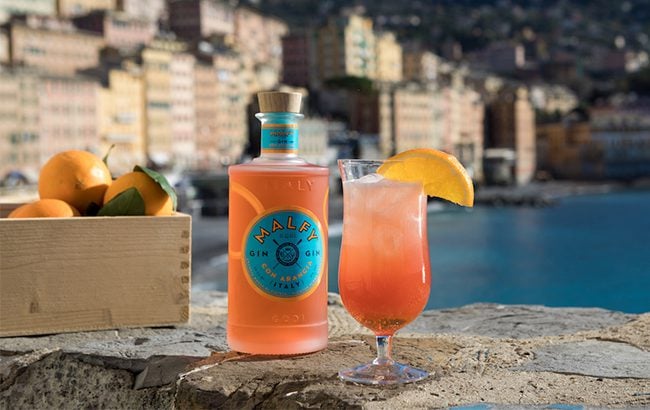 The Malfy Gin range showcases all sorts of terrific Italian citrus, and the Con Arancia is all about Sicilian blood oranges! A bright, vibrant Italian gin, with the Sicilian blood oranges bringing plenty of juicy, sweet, refreshing notes to the table. Whenever you need orange and gin, reach for Malfy Gin Con Arancia. 
How do I drink it?
Mix it with Prosecco and peach puree in a Twisted Bellini. Also works brilliantly in a Negroni.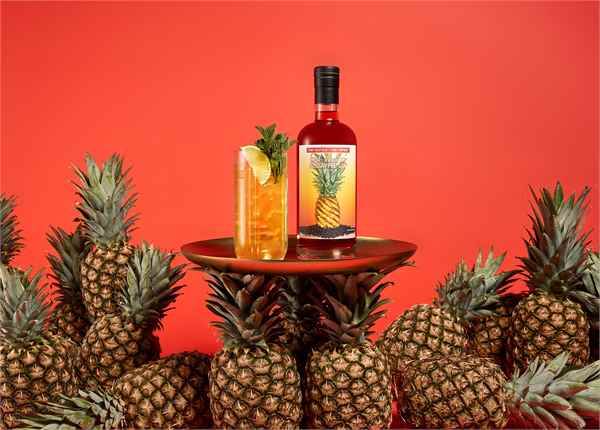 A commonplace tipple of the '20s, pineapple gin fell off the map and was lost to time for a while. That Boutique-y Gin Company has rescued it from that fate and given it a 21st century twist! Whole pineapples are roasted on a spit with Demerara sugar until they're gloriously caramelised, and they're then combined with a particularly bold gin, helping to cut through the sweet pineapple. 
How do I drink it?
Serve over ice, or with some Ting if you can get your hands on it.