It's a bumper week for The Nightcap, with stories about The Macallan, Diageo, competition winners, the artist formerly known as Plantation rum and a new Swift bar. Lovely stuff.
It's been another busy week and a whole heap of boozy news has occurred. With so many stories floating around it can be hard to keep up. It's not as if you have some kind of contraption to corral it up into one place to hand, like a big booze news net or one of those massive gloves they have in that American sport with the baseball hats. Lucky for you, we've got just the thing. Our delightful round-up of all the drinks industry happenings from the last seven days – it's The Nightcap!
On the MoM blog this week Kristy recalled her trip to Texas distillery Balcones as our exclusive Balcones Barrel Pick landed at MoM Towers, Adam spoke to John Quinn about the journey to restore Tullamore D.E.W Distillery and Jess broke down why garnishes are so great with the help of some industry experts. Annie then shone our MoM-branded spotlight on Cornwall's first distillery and then had some advice on how you can upgrade your BBQ beverages, while Henry asks what it takes for a Cognac to be singled out for the vintage treatment while enjoying a new Frapin expression, made one of the world's most delicious cocktails the way it should be made and celebrated some of our favourite places in London to drink whisky.
For the very last time, we'd like to thank all of you who entered last week's virtual pub quiz. It's been a pleasure teasing you with all kinds of weird and wonderful boozy trivia and hopefully, you all had fun. Thomas Knockaert certainly enjoyed himself, as he has the distinction of being the final winner! You can check out the answers to the last quiz (*sob*) below.
Maison Ferrand rename Plantation Rum brand 
Plantation Rum announced this week that its brand name will change. While we don't know what the new name will be yet, we do know that its production methods and the liquid inside the bottle will remain the same. It's also clear that the move was prompted by the global protests for social justice and racial equality spearheaded by the Black Lives Matter movement. "As the dialogue on racial equality continues globally, we understand the hurtful connotation the word plantation can evoke to some people, especially in its association with much graver images and dark realities of the past," says Alexandre Gabriel, Plantation Rum master blender. "We look to grow in our understanding of these difficult issues and while we don't currently have all the details of what our brand name evolution will involve, we want to let everyone know that we are working to make fitting changes." Global brand manager Stephanie Simbo added that the rum brand "wants to be on the side of actions and solutions". This case is a reminder of rum's complex history and the fact that it is inextricably linked to slavery. But this is so rarely acknowledged, which is why we think this is great news and a meaningful step in the right direction.
The Macallan adds to Double Cask range
The Macallan has bolstered its Double Cask range with two new aged expressions, the Double Cask 15 Years Old and Double Cask 18 Years Old. The former is said to impart aromas of dried fruit, toffee and vanilla, and delivers a warming finish with a creamy mouthfeel, while the latter is said to be filled with notes of dried fruits, ginger, toffee and a warm oak spice finish that's balanced by sweet orange. Fans of the distillery will remember The Macallan Double Cask 12 Years Old was first introduced in 2016 as part of a series that celebrates the union of American and European oak sherry-seasoned casks. The Speyside distillery sources its European oak in northern Spain and the French Pyrenees, and American oak from Ohio, Missouri and Kentucky. Both types are transported to Spain, where they are made into casks, seasoned with sherry and then shipped to The Macallan Estate where they are filled. "Bringing together American and European oak sherry-seasoned casks to achieve the perfect balance of flavours is incredibly exciting for the whisky mastery team, and we are proud to offer two new expressions to this distinctive range for The Macallan Double Cask fans to explore," says Kirsteen Campbell, master whisky maker of The Macallan. "Oak influence is the single greatest contributor to the quality, natural colour and distinctive aromas and flavours at the heart of The Macallan's single malts."
Diageo launches Prima & Ultima and plans carbon-neutral distillery in Kentucky
Diageo has had a busy week! First up is its shiny new whisky alert, announcing the launch of a very luxurious set of single malts, named Prima & Ultima. The first and last. Because each is the 'first and last of its kind', according to the press release. See what they did there? There are eight cask strength whiskies in the series selected by none other than Dr Jim Beveridge OBE. "Each of the eight whiskies I've selected for Prima & Ultima tells a tale of heritage and craftsmanship and I've chosen them from distillers of great personal importance to me," says Dr Beveridge. You'll find whisky from Cragganmore, Lagavulin, Mortlach, Port Ellen, Clynelish, Caol Ila, Talisker, and The Singleton of Dufftown, and each bottling marks a significant period of whisky-making for its distillery, with each one accompanied by a limited edition book of personal stories from Dr Beveridge himself, along with a 20ml sample. If you have a spare £20,000 you can get your hands on the entire set, though you'll have to register first (which opens on 22 July). There are only 238 sets though, so better be snappy! 
The other big news is physically much bigger, because Diageo has revealed its plans to construct Bulleit Bourbon brand's new Kentucky whiskey distillery, and it's going to be carbon neutral! It'll run on 100% renewable electricity (even the on site vehicles), using electrode boilers and a combination of renewable energy sources. It's costing a cool $130 million and is set to be up and running by 2021, with the capacity to produce just over 34 million litres each year. Get ready to say hello to one of the largest carbon-neutral distilleries in North America!
International Whisky Competition 2020 winners announced
The results are in. The 11th edition of the International Whisky Competition whiskies has concluded after drams from around the world were judged side by side at the event in Estes Park, Colorado from 10-14 June. The top recognition, Whisky of the Year, was awarded to John Dewar and Sons – Double Double 32 Year Old (Blended Scotch), which scored 96.4 points, the highest-scoring whisky of the competition. This meant Stephanie Macleod, the brand's master blender, became the first woman to win this prize and it was also the second year running that Macleod has won the accolade of Master Blender Of The Year, after she made history in 2019 as the first woman to win the award. John Dewar and Sons also won the Golden Barrel Trophy. "At Dewar's we aim to push the boundaries of what is expected from the whisky category and have a long-standing commitment to innovation, so we are delighted with our success in the 2020 competition and it is an honour to be named Master Blender of the Year," says Macleod. "I accept this award on behalf of the whole team at Dewar's who have shown relentless hard work and dedication to achieving the very best quality and taste for our beautifully crafted whisky, despite the challenges this year has held. It is incredibly rewarding indeed to see these efforts appreciated." Other winners were Glenmorangie's Dr Bill Lumsden who won Master Distiller of the Year, while Ardbeg won Distillery of the Year. You can check out the full list here.
Soho gets a pedestrian makeover
As Britain wakes up from its lockdown slumber, bars, pubs and restaurants have been working out how to reopen safety. Westminster Council has hit on a great way to help, pedestrianise Soho. So this summer from 5pm to 11pm, London's original nightlife capital will be out of bounds to motor vehicles as part of the new Summer Street Festival. The pedestrian-only area covers Dean Street, Frith Street, Greek Street and Old Compton Street (map including street closure timings and details can be found here.) We spoke with Simo from Milroy's yesterday about his plans for reopening which includes 16 tables outside the whisky shop on Greek Street. Other famous venues due to reopen include Cafe Boheme, Dean Street Townhouse, and Bar Italia. Many places are also offering incentives to visit such as one free drink with dinner bookings and discounts for NHS workers. The best thing is, that if this experiment is judged a success, then there's potential for full or part pedestrianisation to become permanent. So no more diesel fumes in your al fresco cocktail.
Swift to open all-day venue in Shoreditch 
Swift, you are really spoiling us! Not only will the award-winning Old Compton Street institution be opening again on Saturday 4 July but the couple behind it, Mia Johansson and husband Bobby Hiddleston, have announced a new location to open at the end of the month. Located on Great Eastern Street in Shoreditch, it will serve from 8am during the week and 11am on weekends, offering breakfast, coffee etc. alongside the sort of cocktails that made the original Swift such a destination (though not at 8am presumably.) The team issued a statement saying: "Whilst we're all still in uncertain times and have a long road ahead of us on our way to recovery, we have faith in the British public's love of coming together for great food and drink and are hopeful that London's world-class cocktail scene will rebuild itself to come back stronger than ever. Sticking to our plan to open our second site is just the embodiment of our faith in this and we are so excited to start hosting guests again." A bit of optimism, that's what we like to hear. 
Gordon & MacPhail distillery gets the green light
Gordon and MacPhail (G&M) is edging ever closer to having a shiny new multi-million-pound distillery near Grantown. The whisky distiller and bottler has given the contractors, Morrison Construction, the green light to begin contruction at the site on the banks of the River Spey in Craggan in Scotland's Cairngorm National Park. The facility will be the first new malt whisky distillery to be built in the Cairngorms National Park Authority (CNPA) area since its creation in 2003. The building was supposed to be already well underway by now, but because of Covid-19 crisis restrictions, the project had to be pushed back. The distillery, which G&M has said will become a "significant local employer," will have the capacity to produce around 440,000 gallons of whisky a year. Forsyths of Rothes will supply and install the distilling equipment, while the visitor centre, tasting rooms, retail space and coffee shop are projected to attract 50,000 tourists annually. "These appointments are the next major milestone in delivering this long-term project for the company. We look forward to working with these established businesses who are both highly experienced in their own field," says Ewen Mackintosh, managing director of Elgin-based G&M. "We've been really heartened by the warm welcome we have received locally. As a family-owned business located in the north of Scotland, we are very much rooted in our communities, and we are keen to develop strong relationships in Grantown and the surrounding area."
And finally. . . .  Wimbledon Brewery feeds cows with beer
Some of the most heartbreaking stories to come out of lockdown were about pubs having to pour beer that was going out of date down the drain. Oh, the humanity! When Wimbledon Brewery found itself with a lot of unsaleable beer destined for pubs, however, someone had a brainwave: why not feed it to cows? And not just any cows, the excess stock went to the beer-loving cattle at Trenchmore Wagyu Beef Farm in Sussex. The beer helps make Wagyu the tenderest and sweetest-tasting beef on the planet. In return, the brewery will receive its very own Wagyu burgers. This is not the only way the brewery has adapted. According to founder Mark Gordon, the company lost 90% of business when the hospitality industry closed but managed to survive by concentrating on "local home deliveries and increased sales to supermarkets and bottle shops. This went from a very low base to the equivalent of 80% of our pre-lockdown turnover." He went on to say: "Soon after the lockdown was announced, we initially closed the brewery but quickly took the decision to reopen because beer can be very good for morale." It certainly is, and that reminds us, it's probably time for beer. Have a great weekend everyone!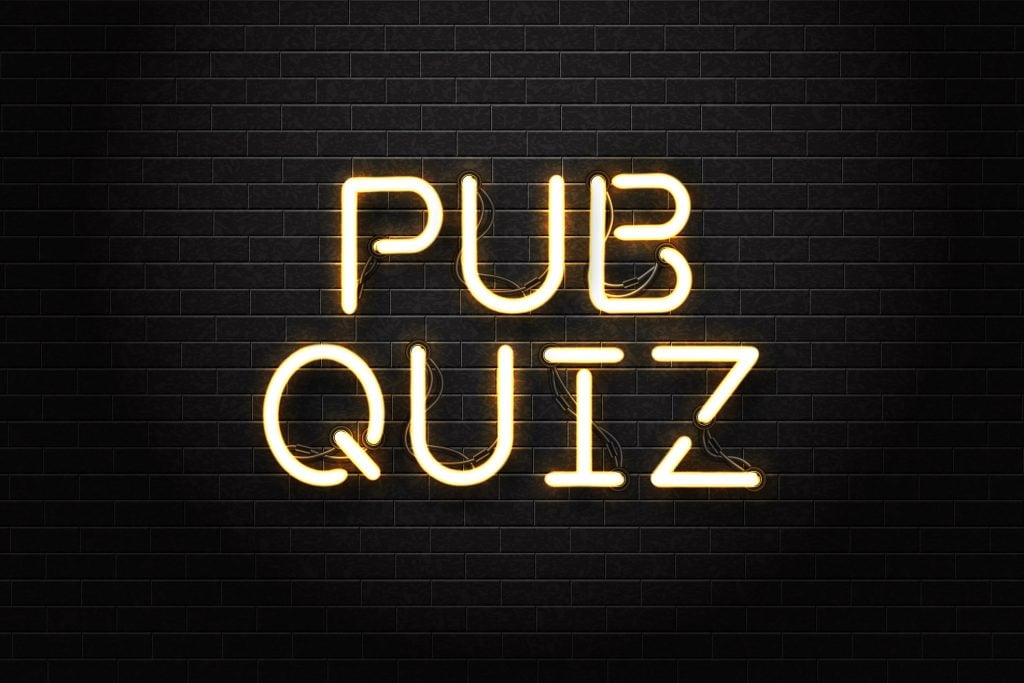 Pub Quiz Answers
1) In 'Diary of a Nobody', what brand of Champagne does Charles Pooter order from his local shop?
Answer: Jackson Freres
2) What's the nearest single malt distillery to Edinburgh?
Answer: Holyrood
3) What's the name of the famous copperworks at Rothes?
Answer: Forsyths
4) Who invented the spirit safe?
Answer: Septimus Fox
5) Which brand of whisky does Karen Hill (Lorraine Bracco) smuggle into prison for her husband (Ray Liotta) in 'Goodfellas'?
Answer: J&B
6) Which cocktail was supposedly named after Zelda Fitzgerald?
Answer: White Lady
7) In the Jeeves & Wooster stories, what is the "secret" ingredient of the former's hangover remedy?
Answer: Worcestershire Sauce
8) Which gin does Amy Whitehouse mention in the song 'You Know I'm No Good'?
Answer: Tanqueray
9) Bernard de Voto's book 'The Hour' is a paean to which cocktail?
Answer: Martini
10) In which of Shakespeare's history plays is one of the characters drowned in a barrel of Malmsey wine?
Answer: Richard III