As Master of Malt's exclusive Balcones Barrel Pick lands, we look back at our 2019 trip to the Texas distillery, remarking at how much can change in a decade…
If anything could capture the disorientation felt by a time traveller arriving in a new sphere, stepping inside the original Balcones distillery must come close. About an hour and a half south of Dallas, Texas, the brand's Waco hometown takes its form from a mesh of residential streets and independent bars and restaurants, sliced neatly in two by the Brazos River, and dissected again by multi-lane highways. Pulling off the sun-baked carriageway, we entered the network, cutting back through industrial streets, dusty and decked with graffiti. It's next to an underpass and across from some apparently abandoned garages that you discover the single-storey, brick-clad cream and white building. It is identifiable as a distillery only by the red Balcones logo stamped on a weathered side, reminiscent of a faded lipstick stain.
Balcones is a bit of an outlier when it comes to American whiskey. Built from an idea conceived in 2008, the brand blends ingenuity with time-honoured traditions. It started with a love for Scotch, coupled with a desire to develop taste experiences not found anywhere else. And remember, this all happened before the big distilling boom we're seeing across the US now. 
"I really adore and respect the tradition," states head distiller, Jared Himstedt, an individual who is creative and considered in equal measure. He started his drinks career in beer, as a homebrewer and in the on-trade. "We were ready to make stuff," he recalls. "Whiskey was what we loved. We tried the beer thing, and we were ready to move on and try our hand at this. It wasn't really about surveying the landscape like, 'Oh, this is a great time to get into whiskey.'"
He acknowledges some of those players held in high regard as US craft pioneers: St George Spirits, Anchor (now Hotaling), and Hudson. "There were just a few and they were tiny, and they were hard to find. But just knowing somebody was doing it, then your brain is like, 'Oh, that's an option'."
Step inside the cool, dark space of the old distillery, and you're now in 2009, the year Balcones started distilling what would go on to become its whisky (note: the brand drops the 'e'. Like for Scotch.). Once a welding store, the 2,500sq ft production site might be silent, but the cobweb-covered pot stills and hand-stirred mash tun show just how far Balcones has come – and speaks to the philosophy that remains at the heart of the brand today. We were there with Himstedt and distillery manager, Tommy Mote, who also hails from a beer background, and is as flavour-obsessed as his head distiller.
"For me, being a beer guy, single malt is the most obvious, just because of the barley connections," Himstedt continues. "And with whisky, I think there's kind of some romanticism. You feel a loyalty [to the first one you loved], it's part of your personal story and history."  
In many ways, once you're out from under the Texan sun and in the tiny distillery, you could be in Scotland. It's not just time-bending, but geography-splicing, too. The light carves its way through the dust, falling on still shapes that were for sure inspired by Scotch. Like much of the kit, they were made or adapted by the team. Barley was shipped across the Atlantic – although today more is Texas-grown as the brand explores more grain-to-glass production. Small-batch and craft, in the very essence of the word. 
"We started not really knowing as much about the processes as we should have, we weren't trained," Himstedt explains. "It was just very intentional, try something new, some sensory things. Then adjust and do a little research." At that stage, almost everything was controlled – and indeed carried out – by hand. And the results spoke for themselves. Balcones Texas Single Malt started picking up medals at international spirits competitions in 2013.
Back in the car and it was time to get back into the grid and head to the other side of town. On the way, Mote points out bars, eateries and independent stores. It's a colourful, bustling town, with people out and about enjoying its fayre, wares and scenery, ambling along the river and through the green spaces. For its harrowing past, Waco has emerged as a vibrant, creative place, with optimism bubbling up everywhere, from its striking Suspension Bridge, to Baylor University's cavernous McLane Stadium. 
Balcones: A bold distilling world
Turn the corner into the Balcones parking lot in Downtown Waco, and we are in a bold new whisky distilling world. A huge Balcones logo on the roof of the 1920s four-storey concrete, steel and brick warehouse blocks out the fierce sun, casting no doubt as to where you are. The former Texas Fireproof Storage Co. building was initially purchased by Balcones in 2011 to provide barrel storage – now, it's a sleek, stylish and inspiring, bar, office and production space. It's an impressive HQ, about 25 times the size of that original distillery tucked away next to the tired garages on the other side of town.
First impressions are made in the glossy bar, a lustrously industrial hub with copper and turquoise accents and sleek seating. There are cocktails and whisky flights on offer, but it's as much a community space as a brand haven. Flyers announce future events, and you could imagine the vibe on a busy Friday evening. 
We move through the distillery and find enormous 58-tonne hoppers, a traditional 24,600-litre mash tun for barley (and a cooker for other grains), and seven state-of-the-art, temperature-controlled 26,500-litre external fermenters. The scale is extraordinary, and in stark comparison to the rustic kit at the old site. 
The contrast is even more apparent in the vast distillation space, which houses some of the most impressive copper pot stills I've ever seen. The necks turn into slinky-like lyne arms, a visually dramatic way to max out reflux. The older still (both are made by Forsyths in Scotland) boasts around 75 metres of coil, while the newer one still has around 35 metres of turns. They tower above us, resplendent and majestic in their polished surrounds. 
The move must have been quite the undertaking. "Yeah, we were worried about it," Himstedt admits, looking back to 2014 when work began to transform what was essentially a storage unit into what it is today, while taking care not to lose the history of the building. "Even the stills, moving to bigger stills and running stream instead of direct fire, learning how to run them." He says it took a good "four to six months" to be happy with the distillate. "We like to make samples; we have a whole library from back [before], and we kept checking what was coming off compared to old ones." Adjustments were made, and now he's living the history.
Beyond 'Scotch'
As well as significantly increasing capacity, building a brand home, and creating a stunning space for visitors, the new Balcones distillery has allowed the team to up the experimentation stakes like never before. As well as the Scotch-inspired single malt, Balcones produces bourbons, other corn expressions, and ryes, smoky bottlings like Brimstone, and even a rum. Mote estimated that the team plays with as many as 18 different mashbill recipes across the range, and that's before you even start tweaking with fermentation, or the influence of oak.
"I think all of these could be done differently," Himstedt muses. "All we've been doing for the last 10 years is try to do other styles, and make them appealing. It's believing that we could achieve that if we did something differently to how it's normally done."
We head up to his lab, and we're surrounded 360-degrees by barrel samples, distillates, and all manner of other liquid experiments. Suddenly Himstedt's desire just to try stuff makes perfect sense. He and the wider team are dedicated to exploring flavour, pushing boundaries, while simultaneously honouring the tradition that's got the whisk(e)y industry to the place it is now.
After such a decade of such growth and achievement, what drives him to keep going? "It's a really exciting thing when you see someone and the light goes on," he says, talking about sharing the whisky love. "It's getting people out of their shell, getting them discussing, encouraging them that there's no wrong answer here." He likens talking about whisky to food flavour memory. "People get more comfortable, less afraid." And that's one of the biggest differences he's seen over his ten years with Balcones. "The education of the amount of information that people come to whisk(e)y with today versus a decade ago is drastically different." People know what they like. And they like Balcones.
A taste of Texas
Fancy a taste of Texas? Here are three must-try Balcones expressions, balancing heritage and innovation.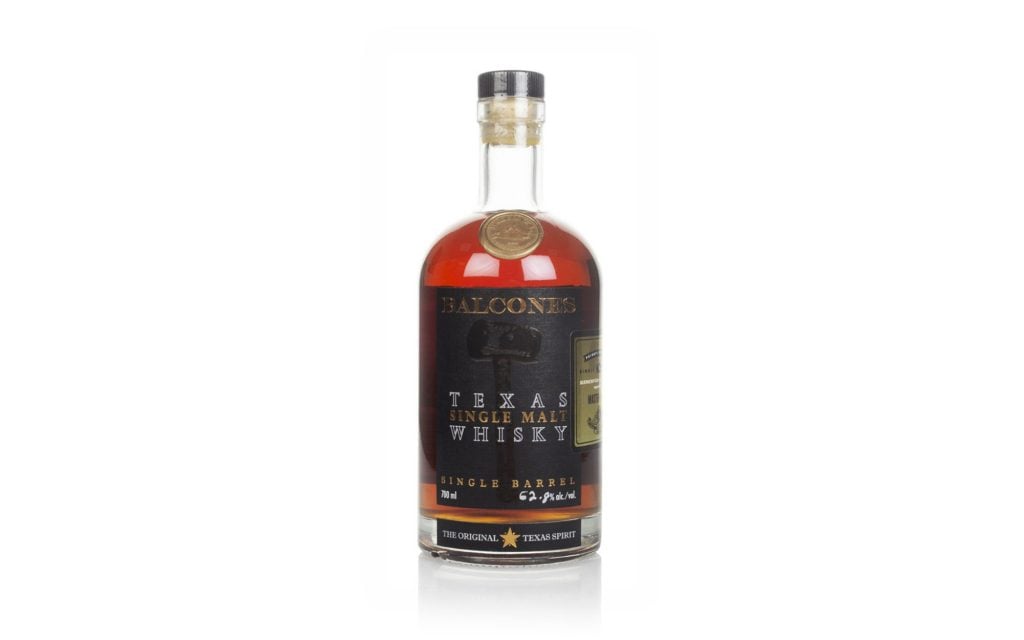 Balcones Texas Single Malt (cask 10011) – Master of Malt & British Bourbon Society, £89.95
We couldn't go all the way to Texas and not pick out a cask to bottle as our very own! Technically we had some help from our pals at the British Bourbon Society, who chose from four samples. One of just 240 bottles, this single malt boasts notes of banana fritters and toffee apple on the nose, tobacco and black pepper on the palate, and a Mars Bar-esque finish. Delicious stuff (even if we do say so ourselves).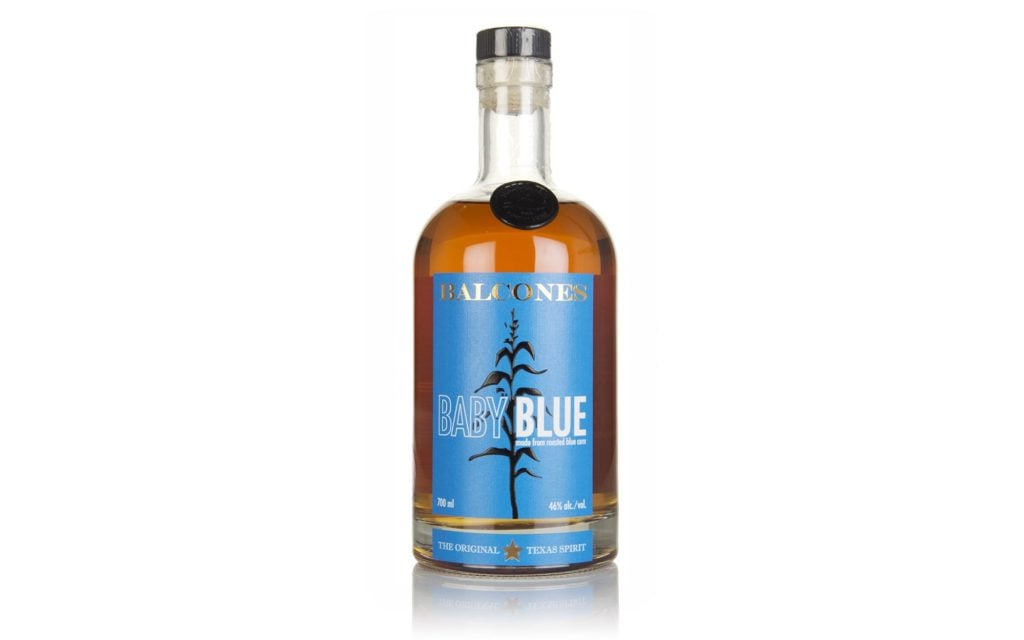 Balcones Baby Blue Corn, £49.95
The first whisky distilled from blue corn! This is deliciously different compared to a traditional bourbon, and makes for an excellent addition to the drinks cabinet. It's got toasty cereal on the nose, and has a dark caramel palate with a velvety thick mouthfeel. Luscious sweet spices come through on the finish. One to add to the American whiskey bucket list for sure.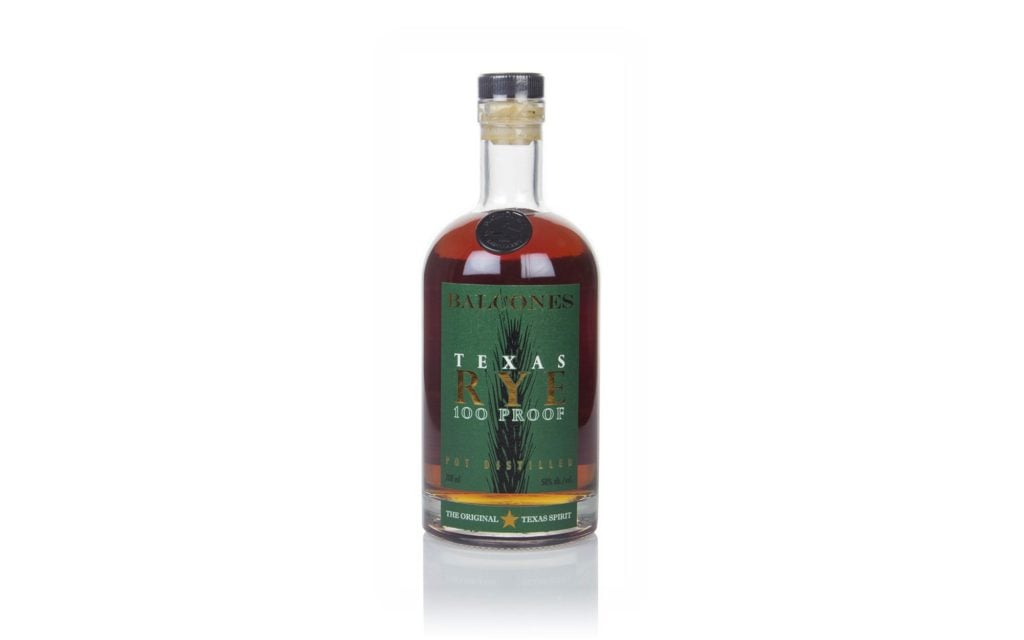 Balcones Texas Rye 100 Proof , £67.25
A delectable rye released to celebrate Balcones's 10th anniversary! It's a 100% rye mashbill – but don't be fooled. There are loads of different varieties in here, from raw elbron and roasted varietals, to crystal and even chocolate types. The result is a sweet treat: think cinnamon and hot cocoa with added marshmallows, hints of tobacco and orange zest to lift it. Rye fans, get involved!