It's Friday and that means it's time to pour yourself a dram, ignore any incoming emails and relax. Might we recommend some delightfully boozy news to accompany your drink? It's the Nightcap!
Did you know that the "Here's looking at you, kid" quote from Casablanca (1942) was improvised by Humphrey Bogart? So was "Heeeere's Johnny!" from The Shining (1980), "You're gonna need a bigger boat!" from Jaws (1975) and "Like tears in rain…" from Blade Runner (1982). All made up on the spot. When you realise that it puts a lot of pressure on you to come up with a good intro to the Nightcap. How profound or witty can you be introducing a round-up of boozy news? Maybe you lovely folk don't need anything that grandiose. Maybe I could just say, "Here's The Nightcap" and you'd all be fine with that. Well, here's hoping. Because it's all I've got. Here is. . . The Nightcap!
On the MoM blog this week we launched another terrific #BagThisBundle competition, this time with a whole heap of delicious Rebel Yell whisky up for grabs. Ian Buxton then returned to talk about how Scotch whisky coped with the global pandemic and what the future holds, while Adam talked delicious vermouth with Vermò and pointed you in the direction of another fresh batch of bargains. Annie spent this week enjoying some Nine Elms, a range of alcohol-free drinks specifically designed to complement food before Henry introduced a previously distillery-only expression from Bunnahabhain that's now available only from Master of Malt and tasty whiskies from a lesser-known Japanese producer, all with a White Port and Tonic in hand.
A huge thank you again to all who entered last week's virtual pub quiz and kudos to Jonathan Stoller, who we can confirm is our glorious victor! You can check out the answers to last Friday's quiz below and this week's edition of MoM pub quiz will be on our blog from 5pm as always.
Win a barful of Buffalo Trace for Father's Day
What do you think your old man would like this Father's Day? Some socks? A card? Or how about a whole bar stacked full of bourbon? Yes, please! Well, for five lucky fathers, their wildest whiskey dreams will come true this Sunday courtesy of Buffalo Trace. The prize is a wooden bar filled with delicious whiskeys from one of the world's greatest distilleries. This includes Buffalo Trace Bourbon, Benchmark Bourbon, Eagle Rare Bourbon and Sazerac Rye Whiskey. For your dad to be in with a shout, all you have to do is nominate him on Instagram or Facebook, tag who you wish to nominate and make sure you both follow @buffalotraceuk. Pretty simple. But hurry as the competition ends tonight, Friday 19 June at 23:59. Kris Comstock, senior marketing director, commented: "We've found that in these uncertain times the need to maintain a connection to family and friends has become more important than ever. Here at Buffalo Trace, fellowship and sharing a drink with loved ones is at the heart of our core beliefs. Providing a bar for people to enjoy in the comfort of their own homes is our way of ensuring that despite social distancing, the tradition and meaning of Father's Day is not lost." The five lucky dads (sounds like an 80s comedy with Ted Danson) will be sent the fully-stocked bar along with someone to put it together so there will be no DIY sense of humour failures this Father's Day.
Du Nord Craft Spirits organises riot recovery fund
Earlier this month, Minneapolis' Du Nord Craft Spirits suffered some pretty terrible damage as a result of riots in the city. The warehouse was engulfed in flames and 26,000 gallons of water was needed to put out the fires over four-and-a-half hours, along with much more damage to the surrounding area and businesses. But all is not lost, and luckily, there is something we can do to help! The Du Nord Riot Recovery Fund was set up by founders Chris and Shanelle Montana. However, this isn't to raise money for the distillery itself. As it states on the Go Fund Me page, the distillery is "establishing this fund to support black and brown companies affected by the riots" and dedicated "to rebuilding Minneapolis in a way that ensures our cultural beacons are restored." Initially, the target was set at $50,000 but the support has been immense, and at the time of writing just over half of the new $1,000,000 target has been achieved. It's always wonderful to see the community come together in times of adversity, so please help if you can!
Boisdale 'war bonds' the 'best whisky deals of all time!'
It's an incredibly rough time for the restaurant and bar industry but we've been impressed with some of the schemes that embattled businesses have come up with in order to survive. Boisdale, a small chain of restaurants in London specialising in steak, whisky and cigars, has come up with something particularly clever, 'war bonds.' They are the brainchild of owner Ranald MacDonald. The way they work is that you buy certain drinks or experiences now at a discount and cash them in when things reopen (we hear rumours that might be as soon as the 4 July). For example, a flight of whiskies from mothballed distilleries, Rosebank 1981, St. Magdalene 1964, Brora 30 year old, Port Ellen 1978, and Glenury Royal 36 year old, would normally set you back £230 but as a war bond, it's only £115. MacDonald described them as "the best whisky deals of all time." It's not just whiskies, however, there are deals on Champagne, First Growth claret and music events that Boisdale is famous for. Find a full list here. But you'll have to hurry because as soon as the restaurants reopen, then the bonds will come off the market. MacDonald commented: "To garner spirits during these testing times we thought that having a special treat to look forward to when our wonderful customers return to Boisdale would be a very good thing. The Boisdale War Bonds have been amazingly successful and we look forward to a non-stop victory celebration at Boisdale when we reopen!"
Eight Lands launches mixology competition 
Eight Lands is celebrating its first anniversary with an experimental cocktail competition through social media. The prize? An Eight Lands cocktail masterclass for two with Harry Nikolaou, director of mixology at Four Season Hotel London at Ten Trinity Square, and a meal for two at the hotel's restaurant, La Dame de Pic (it's got two Michelin stars, folks). All entrants to the competition will receive a 10% discount code to purchase their own bottles of Eight Lands from the brand's website and two runners-up will each receive a bottle of Eight Lands Organic Speyside gin and vodka. For all you amateur mixologists out, here's what you need to do: create a unique cocktail, which must include no more than four ingredients, one being either gin or vodka. Bear in mind that you'll have to impress Nikolaou and award-winning drinks writers and broadcasters Neil Ridley and Joel Harrison, who will front the competition as well as judging the entries. The winning cocktail will be announced during the first week of July online.  "It's been an incredible year for us and we would have loved to celebrate with a big party for our friends and partners. However, in the circumstances we thought it would be fun to find a way to engage with our nation of locked-down amateur mixologists," said Alex Christou, founder of the award-winning organic spirits brand from Speyside. "I am also really pleased to be working with Harry and our friends at Ten Trinity Square, as well as Neil and Joel in creating this competition. They all have a great passion for great drinks and will be fantastic judges." The competition closes this Sunday 21st June, so get those entries in! For more info, head to www.eight-lands.com/competition. 
And finally… Duppy Share Rum drops 1,000 pineapples to Londoners
On Saturday 27 June premium rum brand The Duppy Share will be embracing all things tropical and tasty by dropping off 1,000 pineapples to homes across London? Why? Because the 27th is National Pineapple Day, of course! Each household to receive a regular pineapple will also receive a code to redeem one free 5cl bottle of The Duppy Share Spiced Rum, which will be delivered directly to a chosen London address and you can share a snap of your pineapple on Instagram (be sure to hashtag #PineappleExpress and tag @theduppyshare) to potentially win an entire case of The Duppy Share Spiced. Be on the lookout for the special 50 golden pineapples, as anyone lucky enough to get their hands on one will receive a Home Piña Colada kit containing a 70cl bottle of The Duppy Share Spiced, two gold metal 'Duppy' Cups, a can of Coco Lopez and one Frobisher's Pineapple Juice (250ml). So basically everything you need to make delicious Spiced Pineapple Coladas (you can purchase via The Duppy Share website if you miss out on the limited edition fruit).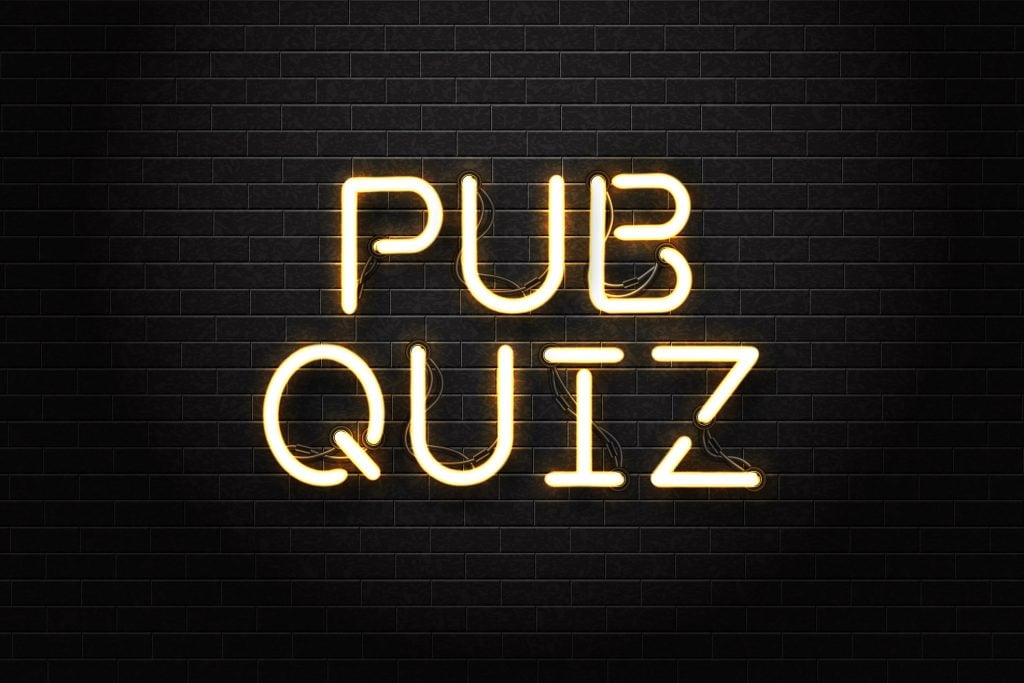 Pub Quiz Answers
1) Which alcoholic drink is essential in making zabaglione? 
Answer: Marsala
2) Which of these is not a Speyside distillery?
Answer: Glenmorangie
3) What is Snoop Dogg's favourite gin brand?
Answer: Tanqueray
4) What did Vladimir Putin give to David Cameron when they met 2012?
Answer: Armenian brandy
5) Which beer has Britain's oldest trademark?
Answer: Bass
6) Which American whiskey brand was created in collaboration with Canadian rapper and actor Drake?
Answer: Virginia Black
7) Which aperitif do you need to make a Vesper according to Ian Fleming's original recipe?
Answer: Kina Lillet
8) In 'The Lord of the Rings', which of these do hobbits not drink?
Answer: Whisky
9) Which Japanese whisky does Beyoncé reference on Lemonade track 6 Inch?
Answer: Yamazaki
10) Last month, Sarah Jessica Parker (off of Sex and the City) added a new wine to her Invivo X range. But what style of wine is it?
Answer: Southern French rosé