We're back with another terrific #BagThisBundle; this time, there's a whole heap of delicious Rebel Yell whisky up for grabs.
Would you consider yourself a rule-breaker, a renegade, a rebel? I once walked on a patch grass once despite there being a sign that clearly said 'Keep off the grass'. I felt terrible. Sometimes embracing the outlaw in you isn't always the best idea. Unless you make all kinds of delicious bourbon, like Rebel Yell. Then you've earned that slice of sass. If Keith Richards is a fan and Billy Idol likes your whiskey so much he wrote a song inspired by the name, you're doing something right.
If you haven't tried any of its whiskey, you need to remedy this situation immediately to find out what I mean. Allow us to help you out, by offering you the chance to win a whole load of Rebel Yell whiskey you could enjoy, without spending a penny.
By now you've worked out that this is another fantastic MoM competition and will be dying to know what the prize is. Well, it's the big one. The full Rebel Yell family. Yep, all of its whiskies, plus some quality merch. Here's the list: 
Rebel Yell Baseball cap
Rebel Yell backpack
2 x Rebel Yell t-shirt (available for women and men)
Rebel Yell Hip flask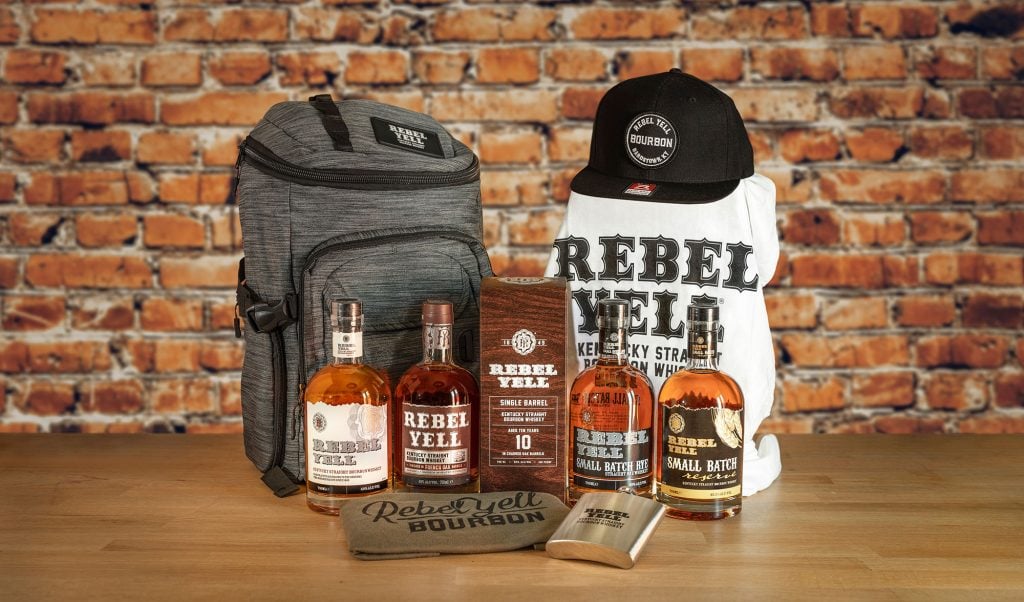 Basically you'll receive a bounty that Keith Richards and Billy Idol would be more than happy to see turn up on their respective doorsteps. That's how good this prize is. All you need to do now is enter the competition. How? Simple. Just follow these steps:
That was easy, isn't it? Just complete those steps by midnight on Sunday 21 June, and you're in with a chance to win! 
MoM 'Bag This Bundle' Competition 2020 open to entrants 18 years and over. Entries accepted from 16th June to 21st June 2020. Winners chosen at random after close of competition. Prizes not transferable and cannot be exchanged for cash equivalent. See full T&Cs for details.
View Full Terms and Conditions.