It's the eve of World Whisky Day and there's no better way to prepare yourself for all its boozy brilliance than with a read of another fantastic edition of The Nightcap…
It's another Friday, and that means another edition of The Nightcap! Tomorrow is World Whisky Day, so if you're looking to go into it with a brain full of booze news, you've come to the right place. Your internet browser. It's also a good place to go if you're looking to find out facts about rare species of birds or get into arguments with strangers about what counts as a soup. Of course, you'll have to visit other websites for that – although we will say that people who think chilli con carne is a soup should reconsider their stance because it's absolutely not a soup and they're wrong.
On the MoM blog this week we announced the good news that That Boutique-y Whisky Company has ensured we can still enjoy World Whisky Day together thanks to its World Whisky Summit, which is sponsored by us! We also launched a flash sale (which ended this morning) containing booze from England's largest wine producer, Chapel Down, before Annie took a peek behind the scenes at Two Drifters' planet-friendly production process, Adam learned the story behind the Pearse Lyons Distillery and Ian Buxton returned to deliver the second part of his investigation on private cask sales. Elsewhere, Henry enjoyed five minutes in the company of John Little, of Smooth Ambler fame, a deliciously herbaceous Cachaça-based concoction and a bitter bottling from top vermouth producer Carpano.
Once again we'd like to say a huge thank you to all those who entered our virtual pub quiz last Friday and salute the winner, Conal Wright. We sincerely hope you enjoy your £25 gift voucher! The answers to last week's edition are listed below and for those who want a chance to get their hands on the prize or just test their boozy knowledge, the MoM pub quiz will be on our blog from 5pm as always.
What's happening on World Whisky Day…
Wondering how to celebrate World Whisky Day tomorrow (Saturday 16 May)? Well, luckily you're spoilt for choice, as there's all sort of fun to get involved with! We're pretty stoked to be involved with the rather exciting Boutique-y Whisky World Whisky Summit, with quite the lineup of industry greats kicking off at 7pm. Then, if you want to gain some worldwide whisky knowledge, England's Lakes Distillery has partnered up with Israel's Milk & Honey and India's Paul John Distilleries for another virtual celebration at 5pm! You'll be greeted by Dhavall Gandhi, Tomer Goren and Michael D'Souza,  distillers at each respective distillery, exploring the influence of location on whisky maturation. What a trio! Tune into the Lakes Facebook page for all the goods. Royal Salute has also got in on the act with a series called 'Behind the Kingdom Doors', a live stream series that discusses three different topics in style and luxury, taking place over the three weeks. It kicked off this week with a live whisky tasting hosted by master blender Sandy Hyslop and whisky blogger Alex Robertson on Wednesday. Coming up next is a Polo & Lifestyle session hosted by Hyslop and polo star Malcolm Borwick on the 20 May, followed by Around The World With Royal Salute, hosted again by Hyslop and Nathan Wood, prestige whiskies brand ambassador, on the 1 June. What's more, if it's a challenge you're looking for, Whyte and Mackay are hosting a series of online events featuring Jura whisky, and special guests including World Whisky Day founder, Blair Bowman! Head over to the Big Fat Online Whisky Quiz at 7:30pm where none other than Gregg Glass will make an appearance, if you want to test your knowledge. Happy World Whisky Day, folks!
The Cocktail Hour is back… and it's virtual 
Though the circumstances that have led to this are less than ideal, we bring you cheerful news: the cocktail hour is back! The last time the cocktail hour was at its peak in Britain was the roaring '20s, so it looks like we've come full circle. We've got some fun cocktail facts for you from a survey by Bacardi for World Cocktail Day (which was this Wednesday, 13 May), which revealed that more than half (53%, if you want numbers) of the Britons asked believe that the cocktail hour has made a comeback in recent weeks, though this time, of course, it's online. What's more, it's not just any old tipple they're whipping up, with 43% revealed to be experimenting with drinks, and the Mojito taking first place as the number one lockdown serve. Nearly a third are getting real fancy and fishing out their cocktail glasses and shakers, too! Could we be expecting another cocktail renaissance? The good news is that over a quarter of those surveyed said that they will continue hosting virtual cocktail hours with friends and family beyond lockdown. Cheers to that!
Double win for Dave Broom at the Fortnum and Mason awards
In what will be a popular move in the world of booze, it was announced last night that Dave Broom has won Drinks Writer of the year at the annual Fortnum & Mason Food and Drink awards for his words on whiskymanual.uk. Rather than the usual riot of B list celebs, A-grade champagne and Claudia Winkleman, that normally makes up the awards, it was done online, though still with Claudia Winkleman, obviously. It was a double celebration for Broom as his film, The Amber Light, won the best programme too. Well done Dave! Other winners include the nicest man in food Tom Parker-Bowles as Restaurant Writer of the ear for his column in the Mail on Sunday, Rachel Roddy got the Cookery Writer gong for her mouth-watering Italian food column in the Guardian and we were particularly pleased to see Just the Tonic by Kim Walker and Mark Nesbitt pick up Best Debut Drink book. Congratulations to all the winners and fingers crossed that next year we will be allowed near enough to other people to have a proper party.
Pig hotel man plants vineyard in the South Downs
Imagine you have founded a group of acclaimed upmarket country hotels around England. What's the next challenge? A racehorse? A football team? A crack at the America's Cup? Well, the choice was easy for Robin Hutson, he's long championed English wines in his Pig hotels, so rather than any of the above, he's just planted his first vineyard in the South Downs. It's located by Madehurst Lodge which will be the next Pig to open sometime next year. This two-acre south-west-facing site has been planted with Chardonnay, Pinot Noir, Pinot Meunier and a small quantity of a 'secret experimental variety'. Oooh, mysterious! Hutson enlisted the help of some of his winemaking chums including Ian Kellett from Hambledon Vineyard in Hampshire and Charles Simpson from Simpsons Wine Estate in Kent. He's unlikely to see any fruit until 2022 and wine may take even longer depending on whether he makes still or sparkling. Apparently he hasn't decided yet. Hutson commented: "I can't wait to taste that first glass, albeit a couple of years away yet. The investment further endorses our complete commitment to home-grown, to local produce and to local contractors.  We will post regular updates from the vineyard as we progress. Wish us luck!" Good luck!
And finally… Sotheby's auctions one of the world's oldest surviving Cognacs
Sotheby's certainly know how to put together an auction and it's latest online sale is no exception. The auction, titled Distilled – Iconic Samaroli, Dalmore 62 and The World's Oldest Cognac, comprises of 216 lots and is estimated to bring a combined total in the region of £1.1 million. The headline item has to be the oldest vintage Cognac ever to be sold at auction, a bottle of Gautier Cognac 1762. Only three bottles of this vintage still exist, having been held in the same family for generations with their original labels attached. It's the last and largest of these remaining bottles, known as 'Grand Frère', or the 'Big Brother', that will feature in Distilled and is expected to fetch between £80,000-160,000. Should your bid prove victorious, you'll also get to enjoy a bespoke experience at Maison Gautier, courtesy of the distillery. Some people have it all. "The Gautier 1762 is renowned and revered across the world as a Cognac that transcends the world of spirits collecting. This bottle represents not only an example of pre-phylloxera viticulture but also of early cask maturation from the dawn of Gautier's production and even precedes the French Revolution. This bottle contains a distillation not only of superb brandy, but also of Cognac's history," commented Jonny Fowle, Sotheby's spirits specialist. Alongside one of the world's oldest surviving Cognacs, there's the aforementioned collection of Samaroli goodies, which comprises of 55 bottles, including three of the legendary Bowmore Bouquet 1966 (estimated at £40,000-55,000 per bottle). Sotheby's also has two bottles of The Dalmore 62 Year Old which are estimated to fetch £75,000-100,000 each and its first-ever collaboration with a rum distillery. A cask of Dictador's 1980 single vintage rum will go on sale with the bidding starting at £50 with the proceeds being donated to the Dictador Art Masters Charity Fund to develop an art gallery within the Colombian Jungle, an anchor point for the conservation of the area. The Distilled auction is open for bidding from the 14 to 28 May.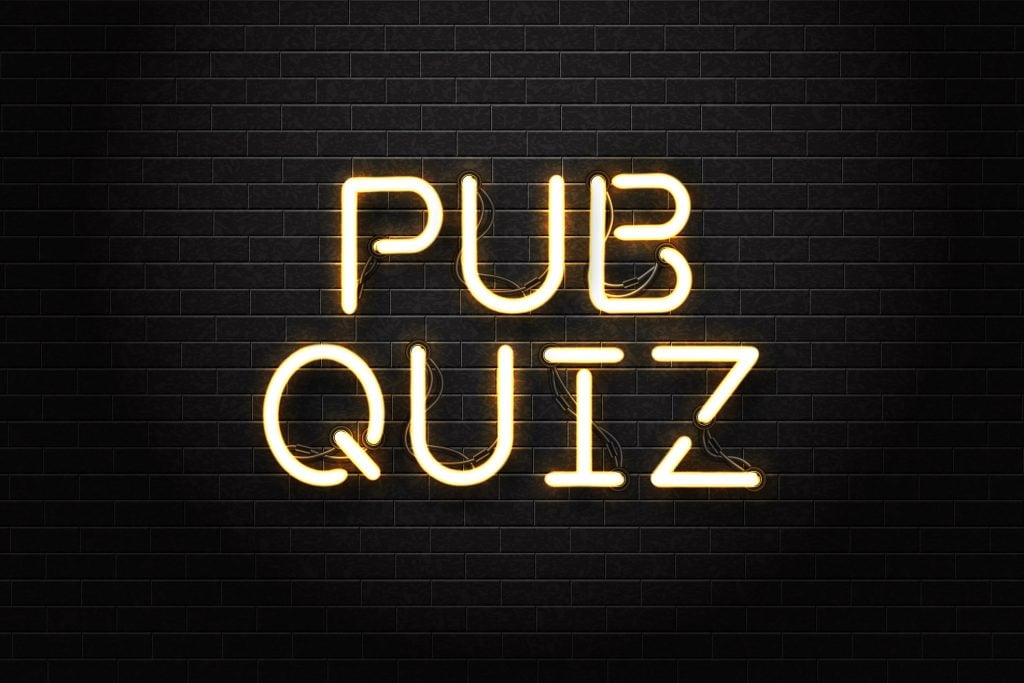 Pub quiz answers
1) Which classic cocktail is mixed up on a train in Some Like It Hot?
Answer: Manhattan
2) Where was the inventor of the modern carbonation process, whose name is on bottles to this day, born?
Answer: Germany
3) What does Kesha brush her teeth with in the song Tik Tok?
Answer: Jack Daniels
4) In the Friends episode "The One Where Ross is Fine", which cocktail is Ross drinking?
Answer: Margaritas
5) The founder of which distillery was famous for packing a pair of pistols to deter criminal distillers?
Answer: Glenlivet
6) In the film Sideways, Miles says, "I am not drinking any f**king —–". What wine does he say?
Answer: Merlot
7) Which fictional character said "I love Scotch. Scotchy, Scotch, Scotch. Here it goes down, down into my belly."? 
Answer: Ron Burgundy
8) What is Captain Jack Sparrow's favourite drink?
Answer: Rum
9) Which whisk(e)y does Rihanna drink in her song Cheers (Drink to That)?
Answer: Jameson
10)  This year which Champagne house opened some recently-discovered bottles of wine that were buried when a cellar collapsed in 1900?
Answer: Pol Roger