Mark the diaries, folks – this Saturday is World Whisky Day, and our friends over at That Boutique-y Whisky Company are marking the occasion with the first World Whisky Summit! 
Grab the tasting glasses and ready the laptops. Saturday 16 May is World Whisky Day! Bars may be closed but that won't stop us coming together to celebrate. thanks to our pals at That Boutique-y Whisky Company, we can gather through the medium of the World Whisky Summit – with Master of Malt as a sponsor!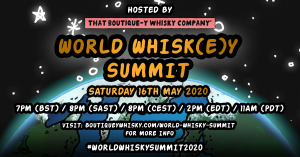 Boutique-y Dave Worthington and Sam "Dr Whisky" Simmons will host the shenanigans from 7pm BST, which essentially takes the form of a panel discussion with an array of awesome distillers, writers and influencers. 
Confirmed faces include Angela D'Orazio from Mackmyra, David Vitale from Starward, Andy Watts from James Sedgwick Distillery, Becky Paskin from Our Whisky, Dave Broom from The Whisky Manual, drinks writers Joel Harrison and Neil Ridley, and our very own editor, Kristiane Sherry. Check out the full line-up here!
There are just 100 places available in the Zoom webinar, so if you want to be actively involved, you need to register here with haste. Happy to just sit back with a dram? The whole shebang will stream on That Boutique-y Whisky Company's Facebook page, too.
What are you waiting for? See you on Saturday!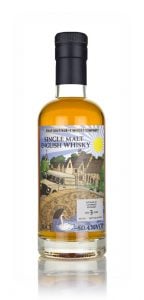 No biggie, this is just the first ever batch of Cotswolds single malt to be bottled by the Boutique-y folks! The 3 Year Old has been distilled with locally-grown barley, as is all Cotswolds whisky, and is full of toffee apple, grapefruit citrus and warming spices. Plus, you can admire the sunny distillery through the wonders of the awesome Boutique-y label!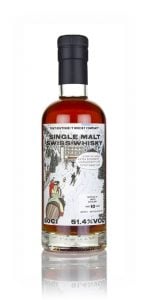 It's all fruitcake, chocolate and baking spices in this Swiss single malt from Säntis! Independently bottled by That Boutique-y Whisky Company, of course, after a decade of ageing. This is the very first batch from the distillery in Appenzell, with the label paying homage to a rather iconic super spy…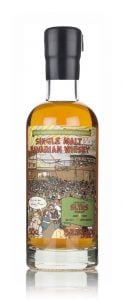 The inaugural batch of Bavarian single malt from Boutique-y, distilled by Slyrs in Schliersee! It seems only appropriate that the label holds a traditional Oktoberfest scene, with a few whiskies among the beer. Expect oodles of crème brûlée, spice and fruity sweetness in this one.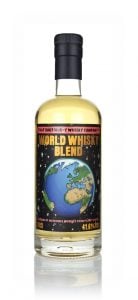 A blended whisky specifically designed to be mixed! That Boutique-y Whisky Company's World Whisky Blend takes whisky from all over our home planet to create the versatile expression. It's just as wonderful neat as it is when mixed, with honey, orchard fruit and baked crumble, so it's sure to be a crowd-pleaser.