This week we're stirring and muddling one of Cuba's most famous cocktails with a rum that mixes Jamaican with Martinique. It might not be the classic choice but it is delicious, and that's what matters.
Cuba has not one, not two but three signature cocktails: the Daiquiri, the Cuba Libre and the one we're looking at this week, the Mojito. It's a cocktail with history, mixing lime, sugar and rum goes back a long way. The Mojito is not so different to the Royal Navy's grog, a mixture of lime, sugar, rum and water. Most Caribbean and Latin American nations have something similar like the Rum Punch in Jamaica or the Caipirinha in Brazil. In fact, with its mint leaves, the Mojito is a bit like grog crossed with a Mint Julep. 
Mojitos were massive in the '90s and early '00s much the chagrin of beer drinkers like me who had to wait while bartenders prepared each one to order. The problem with the Mojito is that the crushing of the mint with the sugar and limes cannot be done in advance or you end up with soggy mint, and nobody likes a soggy Mojito. It's not an easy cocktail to get right. Rum aficionado Peter Holland of The Floating Rum Shack admitted to us: "I rarely seem to nail the production of a consistently refreshing mojito. Not smashing the shit out of the mint, but getting the right amount of minty extraction is the key!" He recommended I talk to a Belgian chap called Matthias Soberon who has become something of an internet sensation with his 'Served by Soberon' cocktail videos (find him on Instagram here.)
Soberon told us: "When done well, the Mojito is the quintessential thirst quencher. It's zesty, vibrant and fresh and it's the perfect drink to experiment with at home, whether you have a little or a lot of experience with making cocktails." His big tip was when muddling the mint and limes, "find that balance between doing it firmly, but gently. You want the aromas and the juice, but don't want to butcher the ingredients, or it'll become bitter." We'd highly recommend using the best quality freshest mint you can find and pick the young tender leaves, a tough woody leaf will spoil your Mojito. 
It's a similar story with limes. Don't use old tired fruit. They must be as fresh as possible. Soberon recommends using limes pieces and muddling if your fruit is tip top and, ideally organic, as the skin has lots of flavour. If not then just use juice. 
And then it's on to the rum. Now, the obvious choice would be Havana Club 3 Year Old but Soberon told us: "I like a rum that has a bit more body, especially to balance out that fragrant mint. For my own mojitos I tend to reach for rums from Barbados or Jamaica." Bearing that in mind, we're going with a blended white rum developed by Peter Holland. He explained: "Our Boutique-y Signature Blend #1 is an absolute riot of flavours. The Jamaican component brings tropical fruits of banana and pineapple, which works beautifully alongside the grassy, summer fruits vibe of the Martinique agricole rhum component. It's such a wonderful place to start adding other fresh, fruity, herbal dimensions such as you'd find in a Mojito."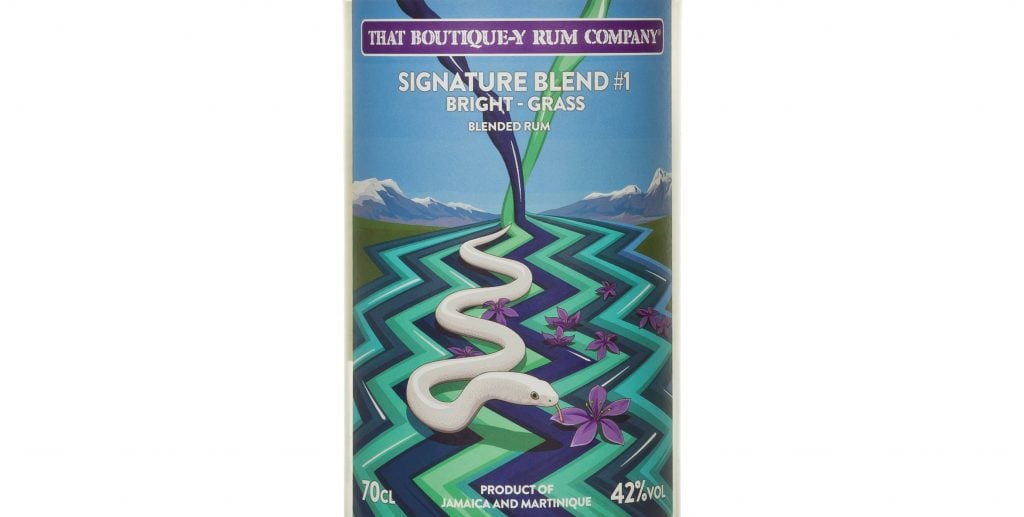 Once you've got it right, or right enough, the Mojito is a fun one to play around with.  Holland told us: "If the opportunity presents, upgrading your mojito with fresh passion fruit, or pineapple is to be advised." Soberon agrees: "If you're feeling a bit extra, mixing some other fruit through it, from watermelon to strawberries, from passion fruit to kiwi. They all work like a charm." Personally, I find adding a little fruit bitters, like Fee Brothers grapefruit, gives the thing a nice lift.
But first, here's Soberon's basic recipe:
60ml Signature Blend #1 (That Boutique-y Rum Company)
Half a fresh lime, cut in 4 or 6 parts (or use 15ml lime juice)
15ml sugar syrup
Mint leaves, about 15
Sparkling water to top
In a Highball glass gently muddle the limes, mint leaves and syrup. Add the rum, fill glass ⅔ full with crushed ice and stir vigorously. Top with sparkling water and stir again gently. Add more crushed ice, until the glass is filled to the brim, and garnish with a mint sprig.