The weekend is in sight, and alongside it comes the newest edition of The Nightcap with bags full of booze news to dig into.
If your work week has come to a close and you're settling in to the weekend whilst thinking to yourself "Gosh, I'd really quite like to know what's been going on in the world of drinks this week…", then you're in luck. The Nightcap is here to fill your brain with more booze news than you can shake a stick at. Also, if you do actually think the word "gosh" to yourself on a regular basis, that's wonderful.
On the MoM Blog this week, we've seen Henry take a look at brand new Champagne from Pol Roger and the winners from the newest edition of Jim Murray's Whisky Bible. Annie has tasted the final released in Gordon & MacPhail's Private Collection and explored how Cognac Paul Giraud goes about its single estate distilling. We also teamed up with the Lakes Distillery to launch a competition where you could win a fancy-pants trip up to the Lake District!
Booze news ahoy!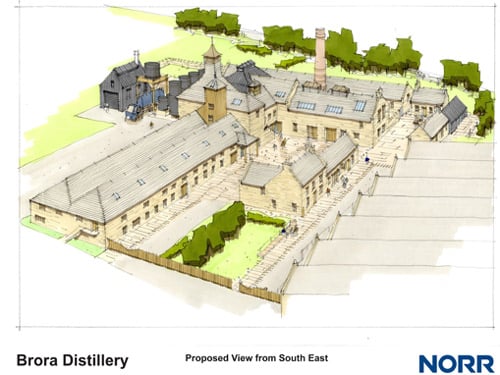 Plans are shaping up for the new Brora distillery
Brora secures distillery expansion planning permission
Celebrations galore up at Diageo HQ this week! Remember this time last year when we brought you the news that legendary closed distilleries Port Ellen and Brora were to reopen by 2020? Well, the Brora developments moved a significant step closer this week after the council granted planning permission for the project! Yep, the work to restore the original buildings (which date all the way back to 1819, BTW) can now get under way. Tasks on the to-do list include dismantling the historic stillhouse stone by stone, shoring it all up so it can produce whisky again, then painstakingly putting it all back together. So not much, then. "This is a key milestone in our journey to bring Brora Distillery back into production," said Stewart Bowman, Brora Distillery Project implementation manager. "Everyone involved is raring to get going with the work to restore the beautiful distillery buildings so they can once more produce the spirit that Brora is famous for." Roll on 2020!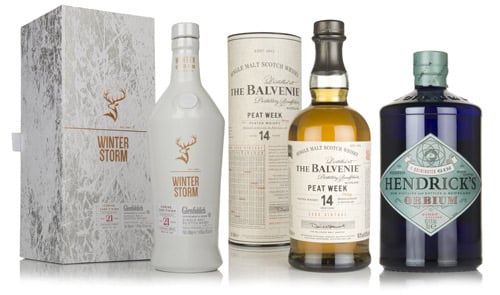 Popular new releases from William Grant
Glenfiddich owner William Grant celebrates bumper full-year sales
The bean counters up at William Grant have had a good week. Turns out profits after tax soared by 12.6% to hit £250 million in 2017, with turnover reaching £1.19 billion. How come? The "strong growth" was due to single malt Scotch whisky brands Glenfiddich and Balvenie, and Hendrick's gin doing especially well. "Our strong 2017 performance is testimony to the hard work and talent of our dedicated team around the world," said Simon Hunt, the company's chief executive. "Since William Grant founded our company over 130 years ago, we have consistently invested in our people and in our brands for the long term. We continue to develop the business with an independent and pioneering mindset, giving us a strong competitive platform for continued future growth." Will the good times continue? We're all pretty keen on both gin and whisky, so we reckon it's a safe bet.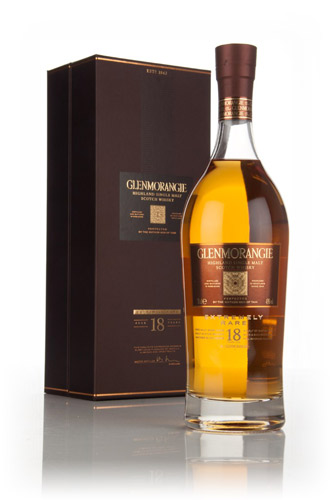 Good new for Glenmorangie's owner, LVMH
Glenmorangie parent sees booze sales climb 7% so far this year
William Grant isn't the only company celebrating top financial results this week. Moët Hennessy Louis Vuitton announced that its revenues climbed 10% to a whopping €33.1 billion for the first nine months of its financial year. Now, its Wines & Spirits division didn't do quite so well with its 7% organic growth (€3.6 billion), but we reckon glasses are still being raised. Especially over at Hennessy, where volumes (essentially the number of bottles shifted) soared by 4%, with the US and China growing particularly quickly. Champagne volumes were "stable", but prestige vintages performed "particularly well". So far, so good!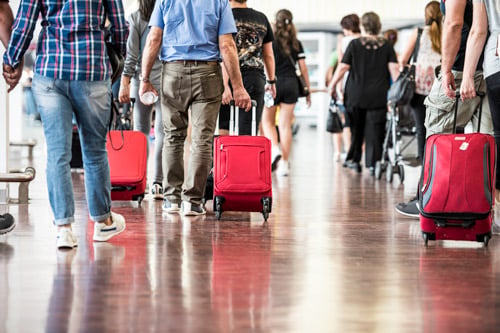 A lovely stock image of a crowd in an airport
Pernod Ricard TR head: Shoppers want spontaneous gratification'
When was the last time you snapped up something boozy at an airport? We're not talking a swift half in the Wetherspoons before dashing to the gate, overflowing 'cabin-sized' bag in tow – but actually picking up a bottle of the good stuff in a store? Mohit Lal, CEO at Pernod Ricard Global Travel Retail (the company that makes the likes of Jameson, Absolut and Chivas Brothers) reckons we're not shopping more because we're in an "exploration" mindset when we're off on our travels. He was speaking at the TFWA World Exhibition, an annual gathering of the folks in charge of the shops in airports, on board boats and ferries, on aircraft and at border stores. "One key aspect we need to bear in mind when we come to build experiences for the millennial traveller is that they're looking for spontaneous gratification," he continued. "We need to change our mindset from putting bottles on shelves to providing an experience that these travellers will then share with the whole world." That sounds good to us – airports aren't actually all that exciting. But if the world's biggest booze companies are going to ramp up the fun while we fly through, we'll drink to that.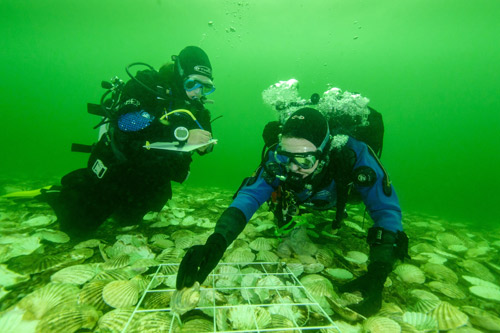 Love that there's an underwater version of pen and paper…
Glenmorangie returns 20,000 oysters to the sea
In a European environmental first, Glenmorangie distillery has recreated extinct Native Oyster reefs in the Dornoch Firth, introducing a total of 20,000 oysters into the sea near its Highland home. The ground-breaking project was undertaken to restore oyster reefs fished to extinction a century ago. Last year 300 oysters were placed in its protected waters, to confirm the species could survive. Over five years, the population could be built up to four million. This follows the distillery's involvement to forge the Dornoch Environmental Enhancement Project (DEEP), with Heriot-Watt University and the Marine Conservation Society in 2014. The act is in tandem with Glenmorangie's anaerobic digestion plant, to purify the surrounding seas of their distillation. Hamish Torrie, Glenmorangie's CSR director, said: "We are very excited to move DEEP to its next stage and have been hugely encouraged by the enthusiastic support that our meticulous, research-led approach has received from a wide range of Scottish Government agencies and native oyster growers – it is a truly collaborative effort". If you want to support the cause yourself, it's worth pointing out that for each bottle sold of limited-edition Glenmorangie Dornoch, a donation is made to the Marine Conservation Society to support DEEP.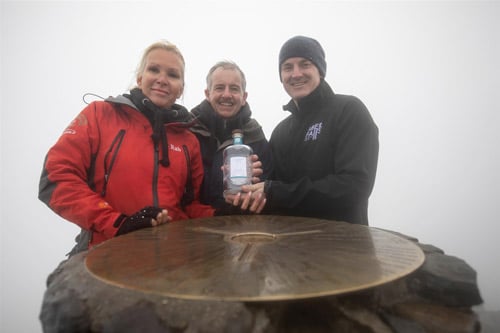 Summit Gin from Aber Falls
Aber Falls create gin on top of Wales' highest peak
Just when you thought the gin craze had already reached some incredible new heights, Aber Falls goes and makes history, by producing the first gin ever to be distilled at the top of Snowdon, 1,085 metres above sea level. The gin was made with hand-picked botanicals from the mountainside, such as sloe berries and heather, and was distilled using a one-litre traditional copper pot still. The unique expression, of which only one bottle will ever be produced, was aptly named 'Summit Gin: Mountaineers Cut'. At the top the distillers were joined by Alex Mills, Bartender of the Year, who created a signature 'summit' serve inspired by Snowdonia, called 'A'r ben y brig'. The one-off, limited-edition spirit is set to be auctioned off in aid of Wales Air Ambulance. James Wright, Managing Director at Aber Falls, commented: "With gin's booming popularity, together with the demand for small-batch, locally-made spirits, we saw an opportunity to make our mark by putting our distilling expertise to the test, to produce the first-ever gin at the top of Snowdon."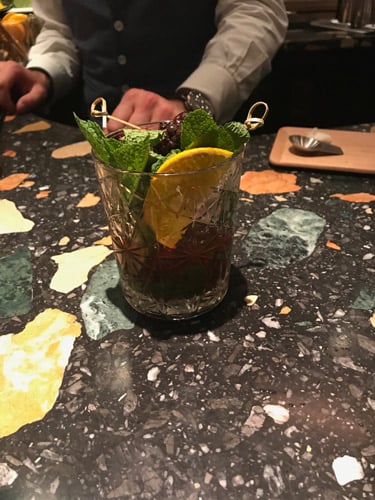 Refreshment ahoy
Tea and cocktails at new Covent Garden Bar
What could be better than a nice refreshing cup of tea after a hard day's work? Well how about a nice cup of tea followed by a cocktail? Or even a cocktail made with tea? So refreshing! Well now all your tea-based dreams can come true as a tea shop called Teatulia has just opened in Covent Garden that is also a bar. It is the brainchild of Bangladeshi Londoner, Ahsan Akbar, a poet who runs the Dhaka Literary Festival (the walls of the shop are lined with books chosen by authors who have attended the festival). It's open late, and offers fine teas from Akbar's home country in leaf form or to drink, but also a selection of cocktails designed by Enrico Gonzato, a man who was literally born to make drinks. His family own a famous bar in Verona, and since coming to London he has worked at the Connaught and Dandelyan. Cocktails include a Hot Buttered Chai made with dark rum and served with salted caramel candy floss, Builder's Bourbon, a take on a julep made with black tea, brambles and bourbon, and, Ginger Green Cooler, a delicious short drink made with green tea, vodka and limoncello. These are cocktails that refresh and stimulate, rather like a nice cup of tea.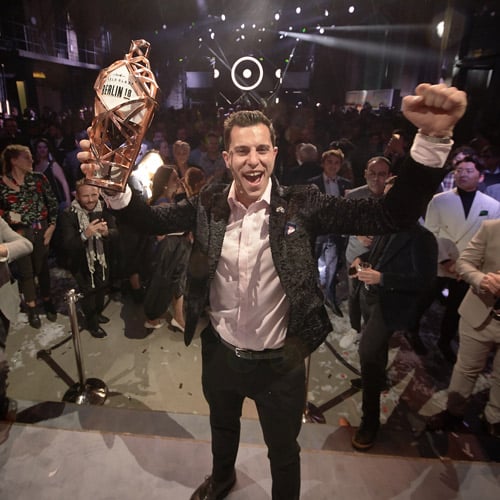 Orlando Marzo!
World's best bartender crowned in Berlin
Just as in Highlander, there can be only one: this week the 10th annual Diageo World Class Global Bartender of the Year was chosen from over 10,000 entries from five continents, and the winner is… Reg from the Dog and Duck in Market Harborough. Just kidding, it's Orlando Marzo from Melbourne's Lûmé restaurant. He triumphed in a four-day final in Berlin against 56 of the world's best. By Monday the competition had been whittled down to just four who took part in the 'Cocktail Clash' grand final. Runners up were Britain's Daniel Warren, Turkey's Gökhan Kuşoğlu and Laura Newman from America, but Diageo Global Cocktailian (is that a real word?) and World Class judge, Lauren Mote, commented that "Orlando really was on another level." Whereas Marzo graciously said, "I couldn't have done it without the support of my amazing team back home". He can now look forward to an exotic life of first class travel, limousines and expensive sunglasses as a Diageo representative.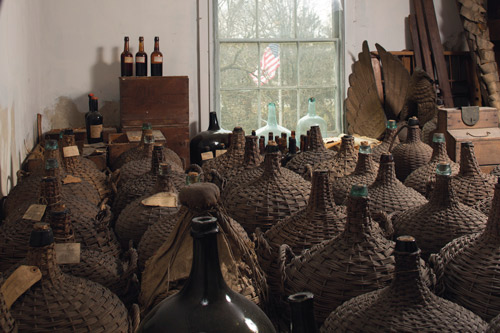 What a find!
Hidden 200 year old Madeiras go under the hammer in New York
When you have a spring clean, you might find old keys, dusty magazines and the TV remote control that disappeared in 2006, but they did rather better when the Liberty Hall Museum at Kean University, New Jersey, was refurbished in 2015. They discovered three cases of Madeira wine from 1796 and 40 demijohns (each around 22 litres) from the 1820s hidden behind a wall that was put in during the Prohibition era. This December the wines will go under the hammer at Christie's in New York. These aren't mere museum pieces. Madeira is astonishingly resilient and all the wines have been tested and recorked under the supervision of Francisco Albuquerque, winemaker for the Blandy's Madeira Wine Company. He commented, "these vintages are approximately 200 years-old and yet they still retain the nuanced qualities and notes found only in Madeira coupled with the finish of time". Lots include a 1796 imported by Robert Lenox (estimate: $6,000-8,000 per bottle), and an 1846 Old Sercial in demijohn (estimate: $35,000-55,000). So not cheap but something of a bargain compared with old Macallans.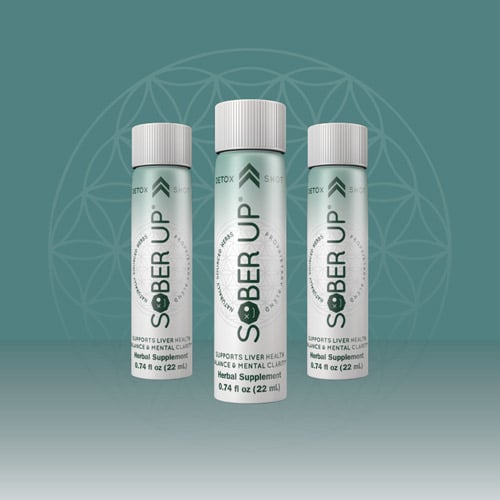 The Swiss army knife of health drinks?
Former Red Bull UK CEO to launch drink to help prevent hangovers
And finally, a former CEO of Red Bull UK is launching Sober Up®, a drink to support liver health, boost mental clarity and prevent hangovers. With its selection of uses, it sounds a bit like a Swiss army knife of health drinks. Creator Harry Drnec says "…the naturally sourced ingredients in Sober Up® don't just treat the symptoms of a hangover, they actually treat the cause of a hangover, which is too much alcohol in your system for too long." The herbal supplement detox shot (as the bottle bills the drink) is currently being promoted through an Indiegogo campaign, with aims not only to launch Sober Up® but to fund development on further products.