We've got a new selection of our very own indie whiskies and so Ben Ellefsen, founder and managing director of Atom Labs, is here to run you through the range.
Well. That escalated quickly.
So a couple of weeks ago on 1 August, we dropped a series of 23 independently-bottled whiskies, with a cheeky follow-up of another two a few days later. As of now, we've fully sold out of 10 of those lines, and the rest are depleting rapidly. This is all a roundabout way of finally announcing that yes, Master of Malt indie bottlings is back in spectacular fashion, and yes, they're here to stay.
We have a long and proud heritage of delivering exceptional whiskies at great prices, and this series of releases is reflective of our return to those roots. The presentation is even a lovingly-executed update of the labels that last rolled off our production line almost exactly a decade ago.
For the initial set of releases, we ran the full gamut between extremely old and rare releases such as 24-year-old heavily-sherried Ardbeg and 36-year-old Tomatin, exceptional quality everyday drinkers for under £100 such as a 32-year-old Blended Whisky, or a 19-year-old Teaspooned Secret Speyside Malt, and exceptionally well-priced malts focusing heavily on delivering what we believe to be some of the best-value whiskies on the market today.
This latter selection is one that we're truly passionate about. Single cask whiskies at full cask strength, with no added caramel or chill-filtration, are a thing of rare beauty, and we've worked hard to deliver a great selection of these for under £50.
MoM exclusives whiskies are back!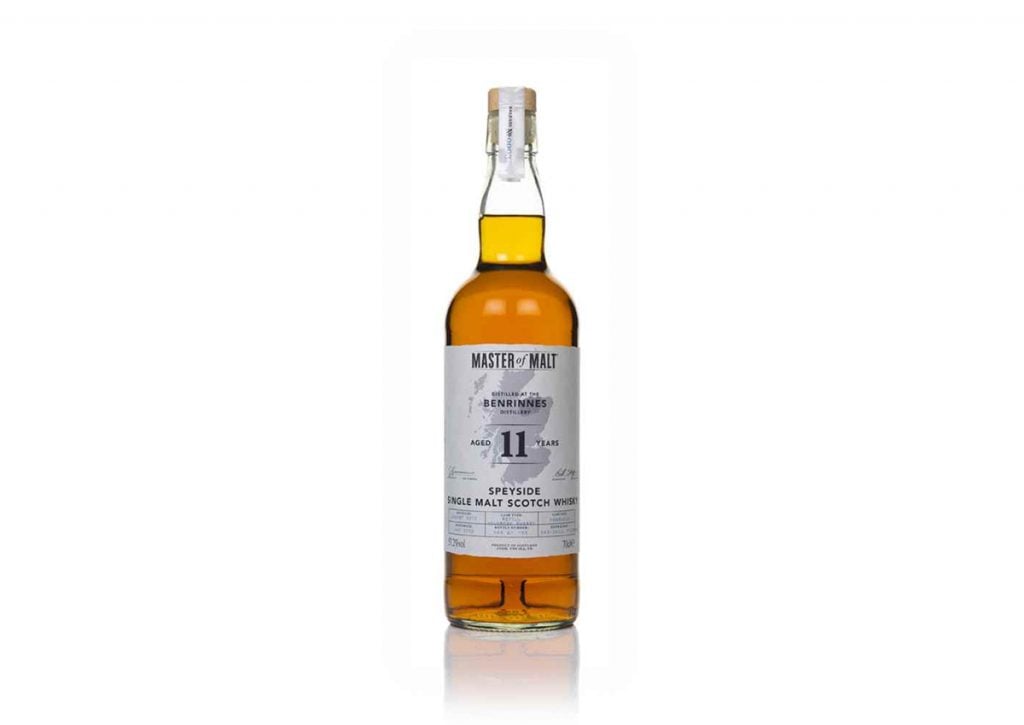 11-year-old Benrinnes finished in fresh oloroso sherry casks with plenty of oomph and rich warming dried fruit notes for £49.95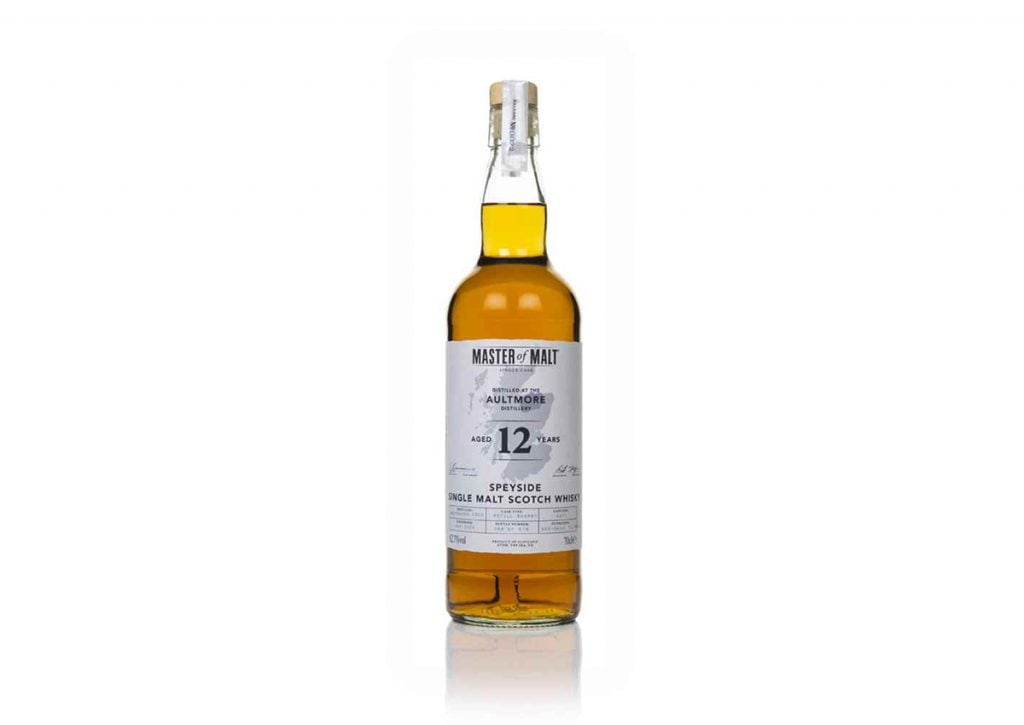 12-year-old Aultmore from a still very active refill sherry butt, also £49.95
16-year-old Glen Elgin with a good lick of sherry finishing. You guessed it – £49.95.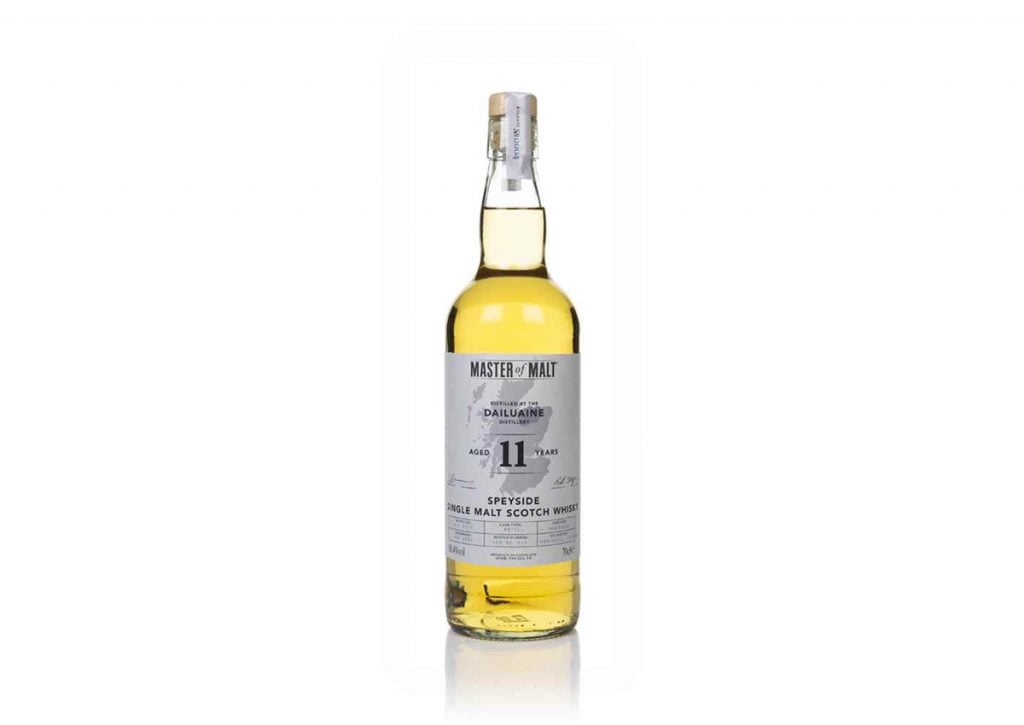 11-year-old meaty and rich Dailuaine for..? Nope. Less than that. £39.95.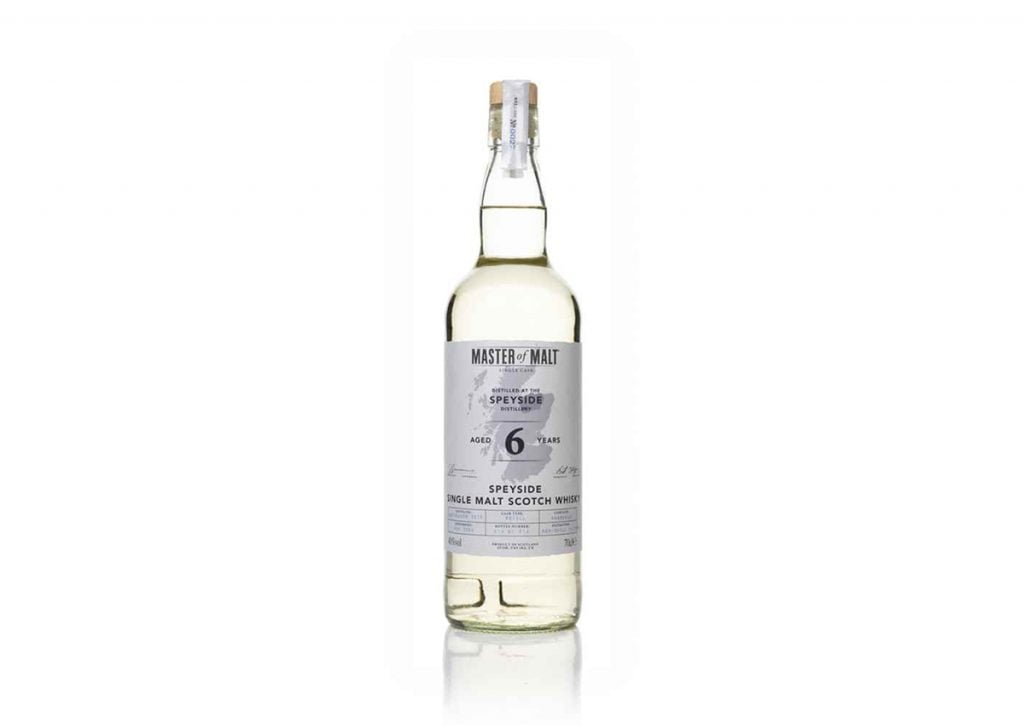 We were also impressed-enough with the clean and honest character delivered by a 6-year-old Speyside we tried, to bring it to you at a barely believable £19.95 (at an ABV we felt more in keeping with its youth and exuberance, but still without caramel or chill-filtration because we're all grownups, eh?)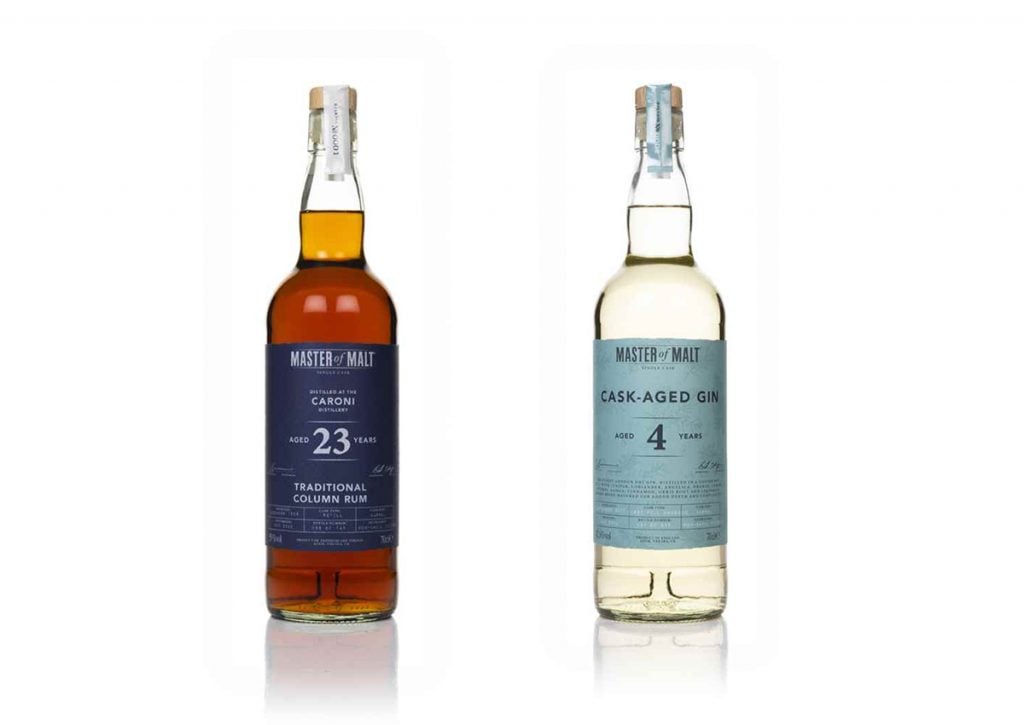 We also brought you a couple of non-whisky treats in the initial offering – a 23-year-old Caroni rum (from a legendary closed distillery), and a spectacular cask-aged gin aged in a fresh ex-bourbon cask that we've been sitting on for over four years (and at only £24.95 to boot)!
A return to form
So. This return to form is all well and good, but where are we going to go from here?
In short? More, faster, bigger runs, more depth, and other spirit categories.
We've proven that you folks are very interested in what we've got to offer, and the good news is that we have a frankly embarrassingly large cache of casks with which to spoil you over the coming months. The fact that the proof of concept alone consisted of a series of 25 releases should give you an indication of what's coming down the line.
As ever though, we want to know what you want. Please let us know what's important to you – if there are any spirit categories in particular that you'd like us to explore – and, crucially, whether you think we're delivering on the value front.
There is one very important way you can help us to help you – that's the 'notify when in stock' button: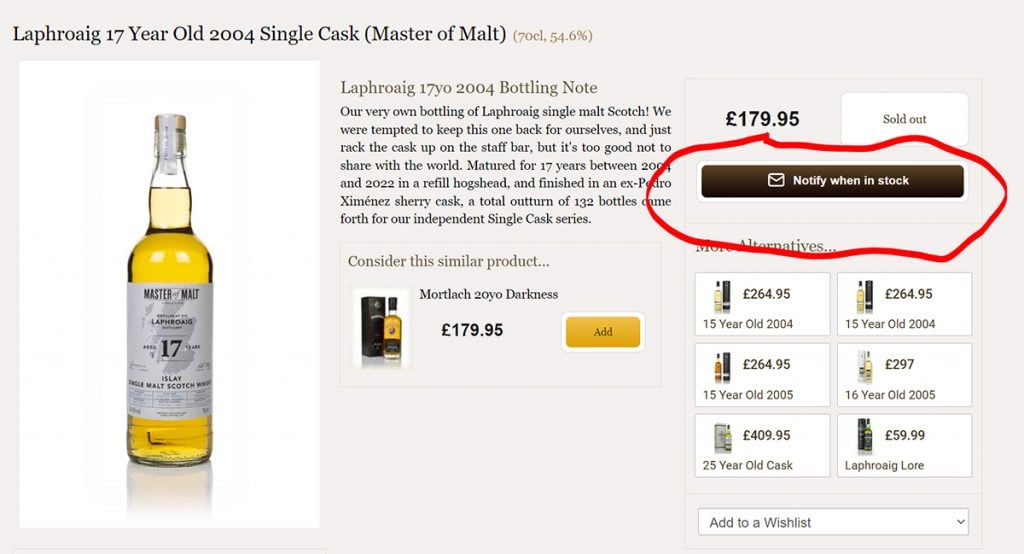 Help us, help you
If you find that one of the initial releases has sold out, and you really wish it hadn't, just click this button, bang your email address in, and two things will happen:
We will notify you if we get more stock of this, or a very similar whisky.
We will get a load of really crucial feedback as to which lines we haven't gone deep enough on.
The second of these points is super important as there's always a delicate balancing act on how much stock to bottle, and if we're undercooking things massively, we need to know.
Oh, and watch this space carefully because there are many, many more releases coming up just as soon as we can get them packaged up, you lucky, lucky sausages.
Cheers,
Ben.