Master of Malt Auctions is back with another pre-Christmas chance to get your mitts on some deliciously rare and sumptuously unusual bottlings. And you get to set the price!
Hurrah and huzzah! After two successful rounds of lots, Master of Malt Auctions is back with a whole new haul of rare, hard-to-find and highly sought-after boozes. And we're just in time for you to snap up an incredible bottling for your Christmas table!
Get set for 3pm today – that's then the proceedings will get under way. And we have got a whole load of goodies for you! 47-year old single grain, rare Scotch single malts, epic bourbons, incredible Port, out-of-this-world rum, and an eye-popping Armagnac… it's our most mouth-watering line-up yet. And it's all live until Sunday evening Here's the squad in full…

[Wait! What about your charity auctions? Is this the same? Nope – check out this blog post for more on that.]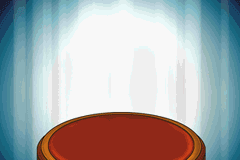 Like what you see? Hoping to bag a bonza bottle at a bargain price? You'll need to make sure you're registered to bid first (you only need to do this once, so if you've bid before, you're good!). Simply head to a product page, hit the big button to Login / Create Account, and sign up. Now you're ready to bid!
Then enter the maximum you're happy to bid for that product in the box and click the button. The system will automagically bid incrementally until you're the winning bidder indicated by the green star, or your maximum bid is reached. Voilà!
Or in other words – just like eBay.
Good luck, all – happy bidding!
Pssssst! Want a heads up on future Master of Malt Auctions? Sign up to our dedicated Auction bulletin below and follow @MasterOfMaltAuc on social for a heads up on incoming whiskies, Cognacs, and other wonderfully tasty things. (We promise we won't spam you… and you can unsubscribe any time!)
18+. Registration required. Exclusions and additional charges may apply to your shipping destination. Each auction available for limited time. Check T&Cs for more details.