Fortified wines are the secret ingredient in your drinks cabinet adding depth and complexity to classic cocktails as well as being superb on their own. Here are five sherry cocktails and one featuring Port.
Fortified wines like sherry and Port offer complexity and rich, wood-aged flavours. These are wines with brandy added, usually from Spain or Portugal, and come in a bewildering array of styles from bone dry to unctuously sweet (see our beginner's guide to fortified wines). 
This diversity makes them a gift to bartenders. You can use a Fino sherry instead of vermouth in a Martini then add a dash of orange bitters, or sweeten your Old Fashioned with PX sherry, especially if you are using a sherried whisky. In a Negroni, substitute some of the Italian vermouth for tawny Port for added richness. 
Then there are cocktails where the fortified wine takes centre stage. White Port or a cheaper Verdelho Madeira work really well with ice and tonic water as a lighter alternative to a G&T. Darker sherries and Madeiras make excellent Cobblers; simply add crushed ice, fruit and sugar. Or you can combine sherry and vermouth, especially sherry vermouth, to make a lighter alternative to a Martini.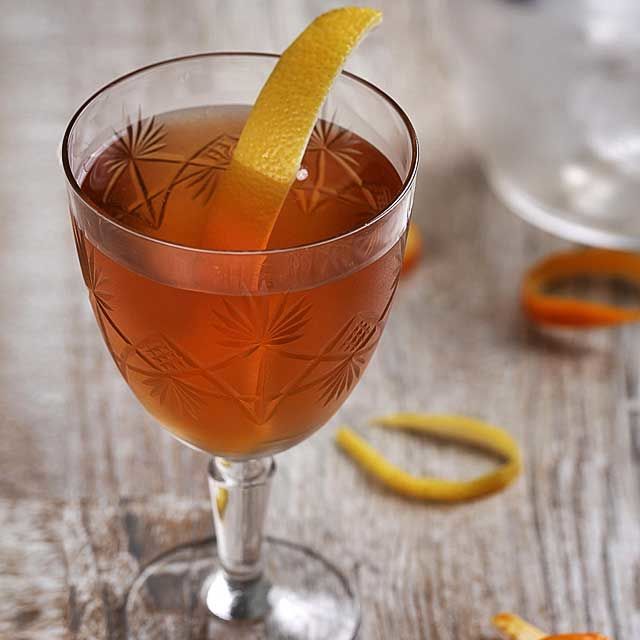 Bamboo
This makes an excellent Martini substitute. The recipe below is served straight up but it's also delicious on the rocks especially in warm weather. And a richer Amontillado sherry works excellently in place of a Fino or Manzanilla.
50cl Manzanilla La Gitana En Rama
50cl Dolin Dry Vermouth
1 dash of Fee Brothers Orange bitters
Shake all the ingredients with ice and strain into a chilled Nick & Nora glass.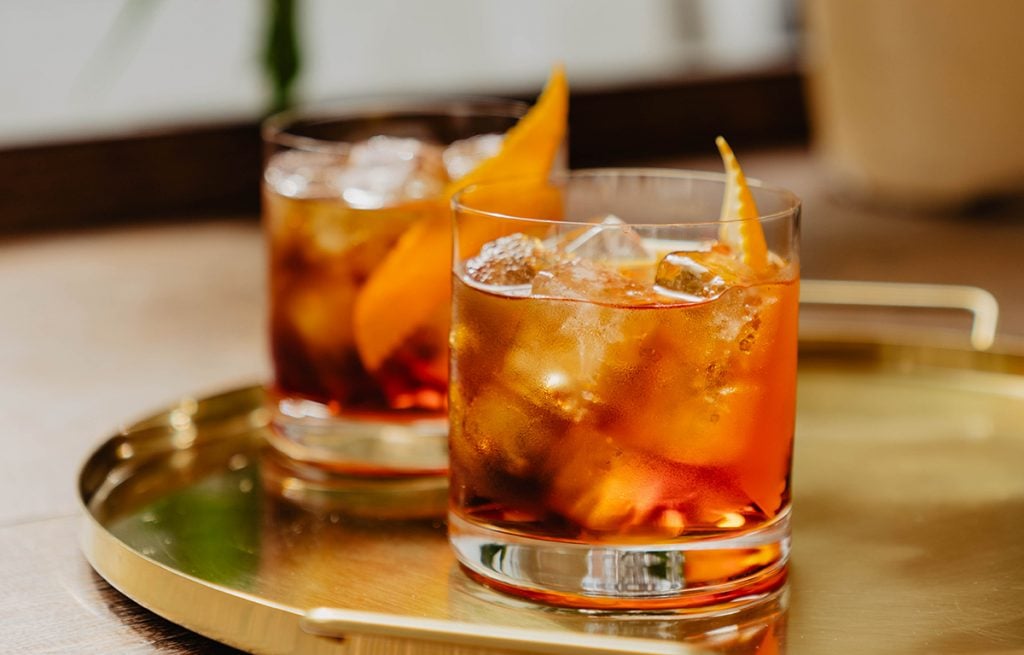 PX Old Fashioned
Pedro Ximénez aka PX is an incredibly sweet style of sherry which makes a delicious alternative to sugar syrup. You could also make this with a sherried single malt like Glenfarclas or GlenDronach.
60cl Black & Gold 11 Year Old Bourbon Whiskey
1 tablespoon Barbadillo Pedro Ximénez
2 dashes of Angostura bitters
Fill a tumbler with large cubes of ice. Add all the ingredients, stir for a minute and garnish with a maraschino cherry.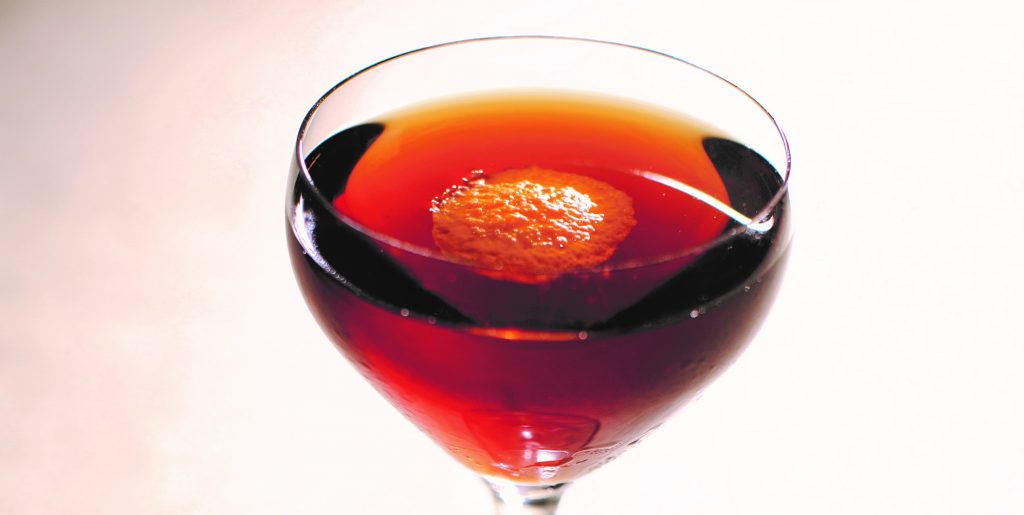 Adonis
All the flavour of a Manhattan but with less than half of the alcohol. The recipe comes from a book called Schofield's Fine and Classic Cocktails written by two brothers from Manchester, Joe and Daniel Schofield.
30ml Gonzalez Byass Alfonso Oloroso
30ml Gonzalez Byass La Copa vermouth
2 dashes of Fee Brothers orange bitters
½ teaspoon of sugar syrup or PX sherry (optional)
Add all the ingredients into a mixing glass or shaker with ice, and give it a good stir. Strain into a Coupette and garnish with an orange coin.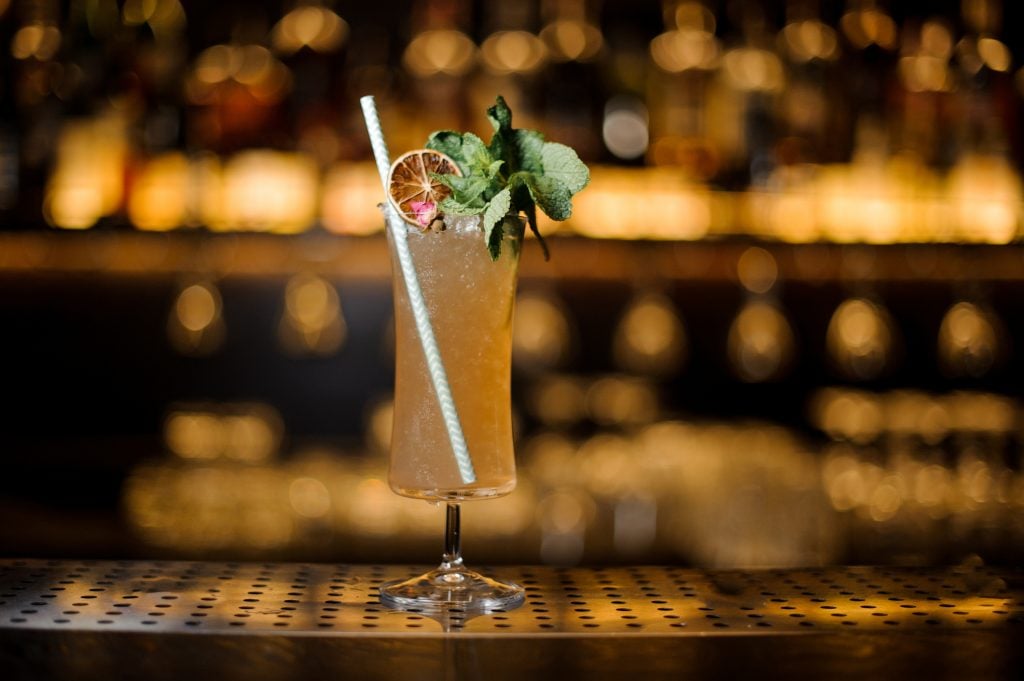 Sherry Cobbler
A candidate for one of the oldest cocktails in existence, the sherry Cobbler was all the rage in the 1830s. Charles Dickens was an enormous fan. We're using a dry Amontillado but you could use a medium sherry like Harvey's Bristol Cream in which case use less sugar syrup. 
150 ml González Byass Viña AB
2 teaspoons of sugar syrup
Dash of Angostura Orange Bitters
Orange and lemon slices
Mint to garnish 
In a Highball glass, add the sherry and the sugar syrup. Stir and taste, you might want to add more sweetness. Fill up with crushed ice, add a dash of bitters and stir. Garnish with a lemon and an orange slice, and a sprig of mint.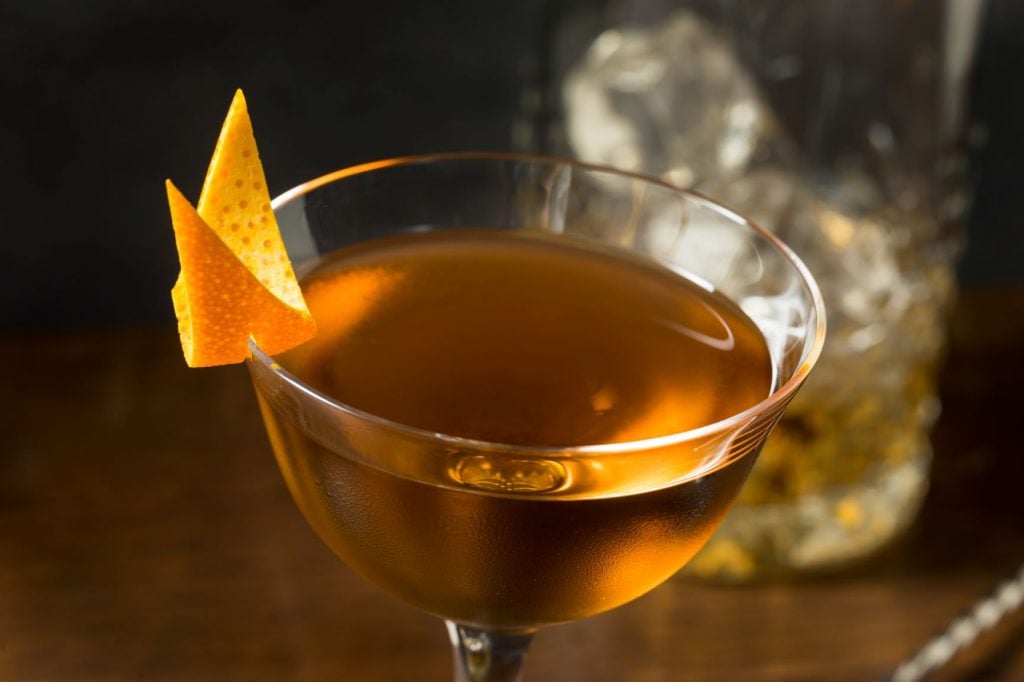 Palo Cortado Martini
This accentuates a rich dry style of sherry called a Palo Cortado. We have found that it works particularly well with an oak-aged gin but really any decent bottle will work splendidly.
90ml Ealing Gin
30ml Romate Regente Palo Cortado sherry
1 tablespoon of Gonzalez Byass extra dry vermouth
Stir all the ingredients with ice and strain into a chilled Martini glass with a lemon twist.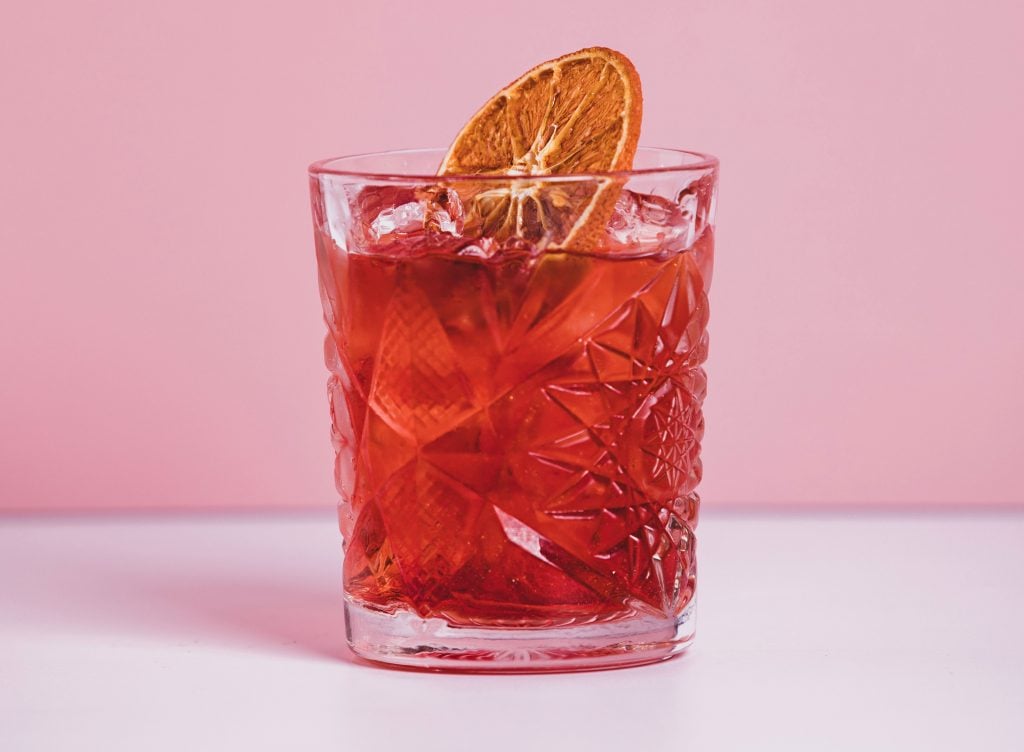 Tawny Negroni
I like to think that I invented this cocktail though it has probably been done before. The addition of tawny Port deepens and lengthens the flavour without spoiling those classic Negroni flavours.
30cl Bathtub gin
30cl Campari
15cl Martini Rosso
15cl Taylor's 10 Year Old Tawny Port
Fill a tumbler with large cubes of ice. Add all the ingredients, stir for a minute and garnish with a strip of orange peel.