We're extremely excited to launch our very own spirit sample subscription service – Dram Club! Explore a world of Whisky, Rum or Gin with carefully curated new sets delivered right to your door each month!

One of the suggestions you lovely bunch make most regularly is "With so many thousands of Drinks by the Dram samples available, why don't you offer a dram subscription service?" Well, just as we did for Build Your Own Tasting Sets and Build Your Own Advent Calendars, we've teamed up with Drinks by the Dram once again and now we do!
For now, Dram Club is only available in the UK, but over the next few months we'll be rolling it out worldwide as well as introducing many more spirits to the service, including Cognac, Bourbon, Tequila, Mezcal, and even Vodka (maybe).
Every month you'll receive a set of 5 carefully curated samples of Whisky, Gin or Rum to enjoy, along with collectible tasting cards with detailed notes and space to write your own. Oh yeah, and delivery is free. We like free delivery.
You'll also receive two crystal tasting glasses with your first delivery, perfectly designed to nose and enjoy your monthly haul of fine spirits. In addition, you'll receive increasingly rare and unusual bonus gifts after 3, 6 and 12 months in the club, including delights like a dram of Glenfarclas 40 Year Old or 33 year old Port Ellen or a bottle of Bathtub Gin.
Right now you can explore Whisky, Premium Whisky, Old & Rare Whisky, Gin and Rum, each available monthly or as 3, 6 or 12 month subscriptions. Perfect, dare we say, Father's Day gifts…
If for some reason you're still reading this rather than filling your basket with the future delight of spirit exploration, may we recommend you head over to the Dram Club page now to get started.
Still here? Wow, you really are a tough nut to crack, aren't you? OK let's see if showing you what Dram Club members will be enjoying this month will tempt you into the fold. Regard: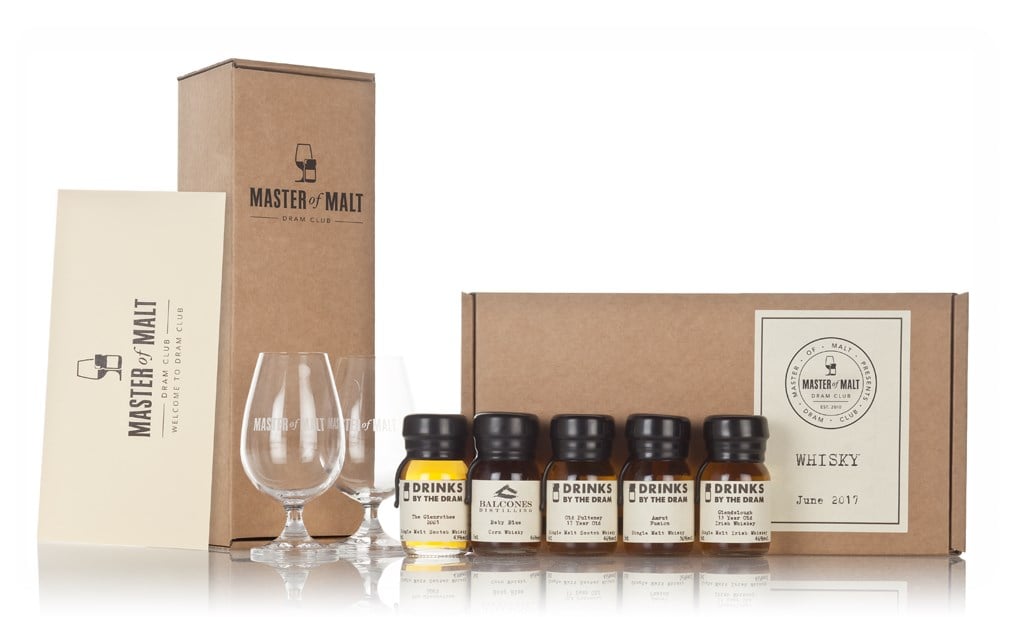 Master of Malt Dram Club – Whisky (£29.95 per month)
Dram Club Whiskies for June: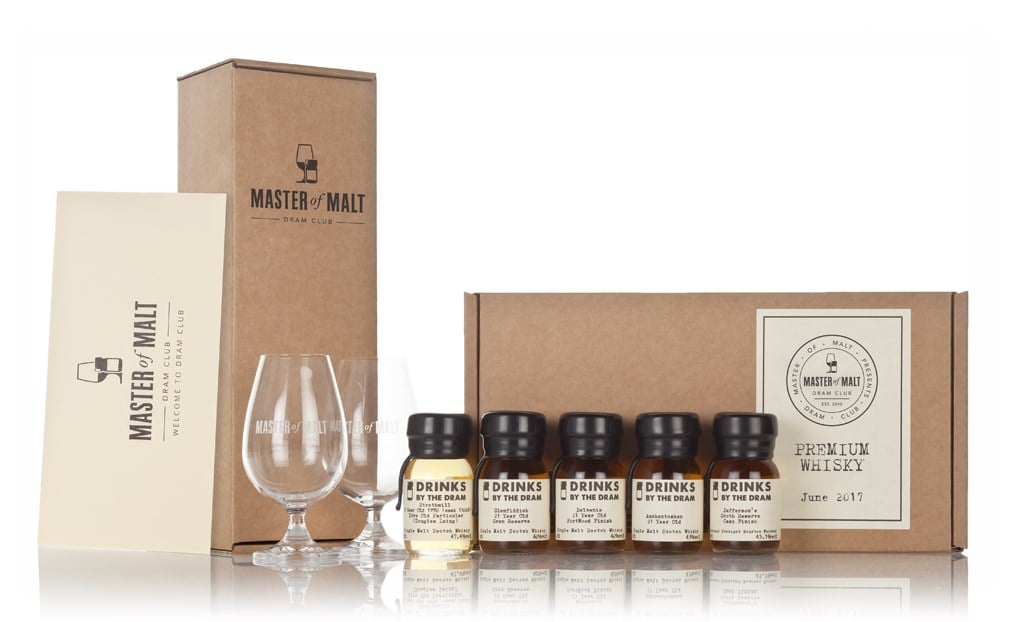 Master of Malt Dram Club – Premium Whisky (£49.95 per month)
Dram Club Premium Whiskies for June: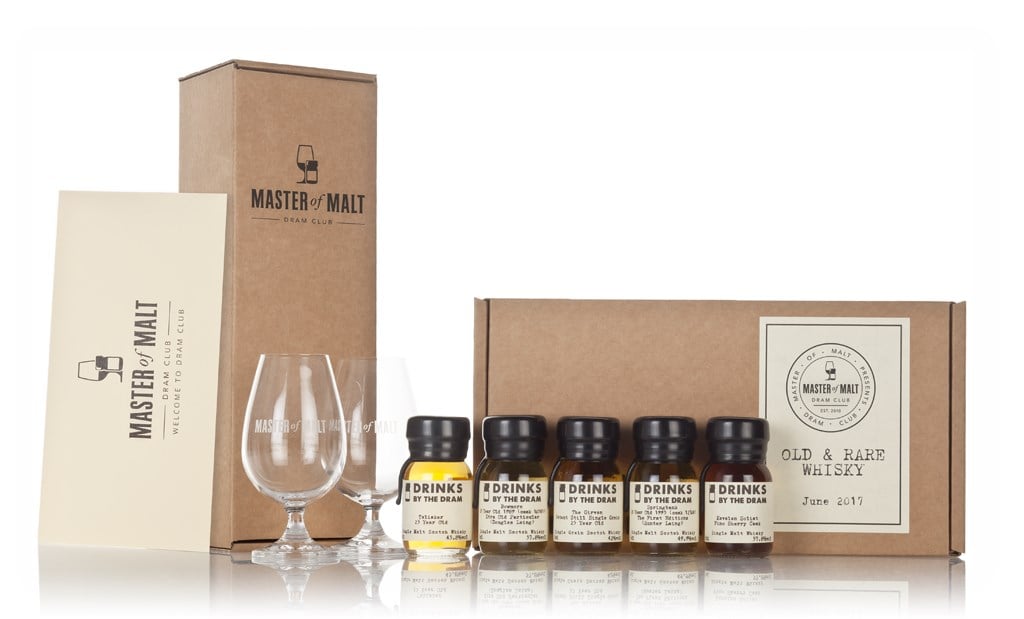 Master of Malt Dram Club – Old & Rare Whisky (£99.95 per month)
Dram Club Old & Rare Whiskies for June: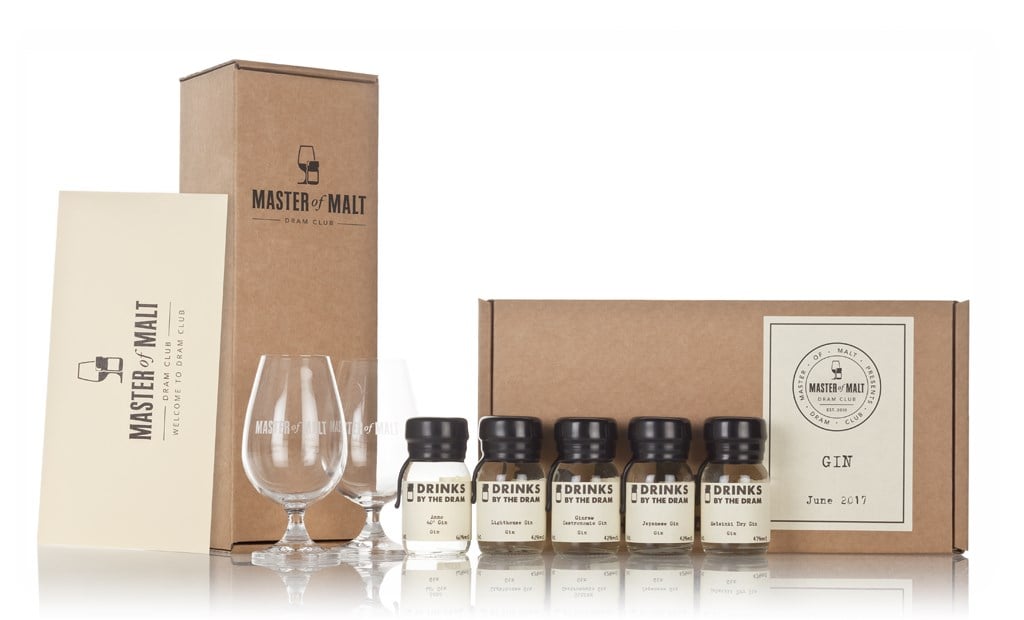 Master of Malt Dram Club – Gin (£24.95 per month)
Dram Club Gins for June: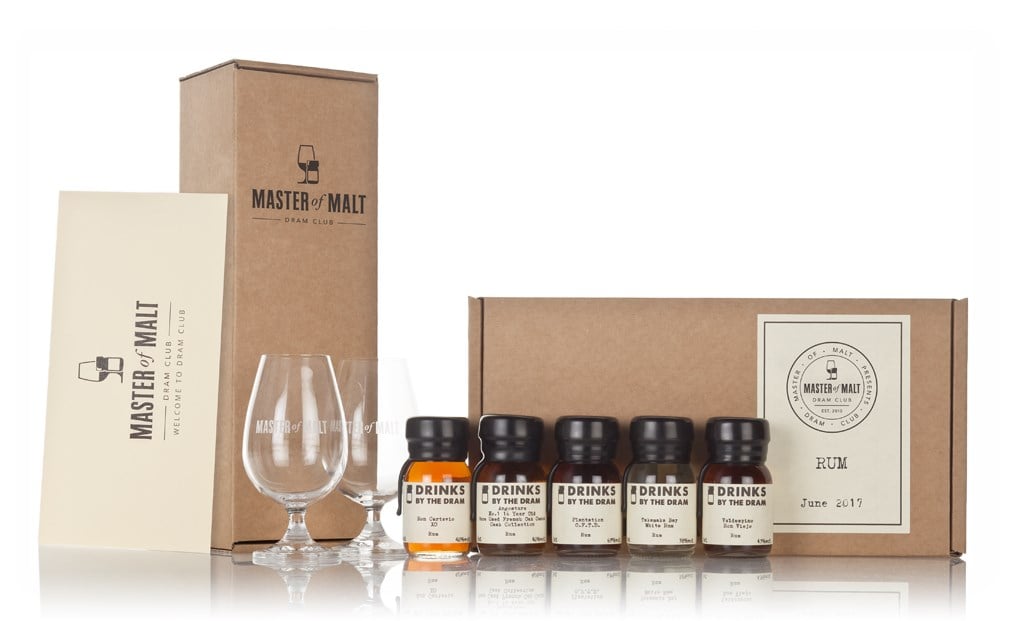 Master of Malt Dram Club – Rum (£29.95 per month)
Dram Club Rums for June:

Dram Clubbing. We're Dram Clubbing. It's what's happening! Oh yes.


The Chaps at Master of Malt