Another week has come around which brings us ever closer to Christmas. Which means another #WhiskySanta Super Wish. And it's a stonker: Bunnahabhain 40 Year Old. Stonk.
Ho, ho, ho! I'm back, and this time it's personal. I am so enjoying Christmas this year. Before we get into this week's Super Wish, I want to offer my congratulations to baz_dale who was the winner of last week's amazing Midleton Method & Madness Single Pot Still 28 Year Old worth £1,550. Or over 6,000 premium mince pies.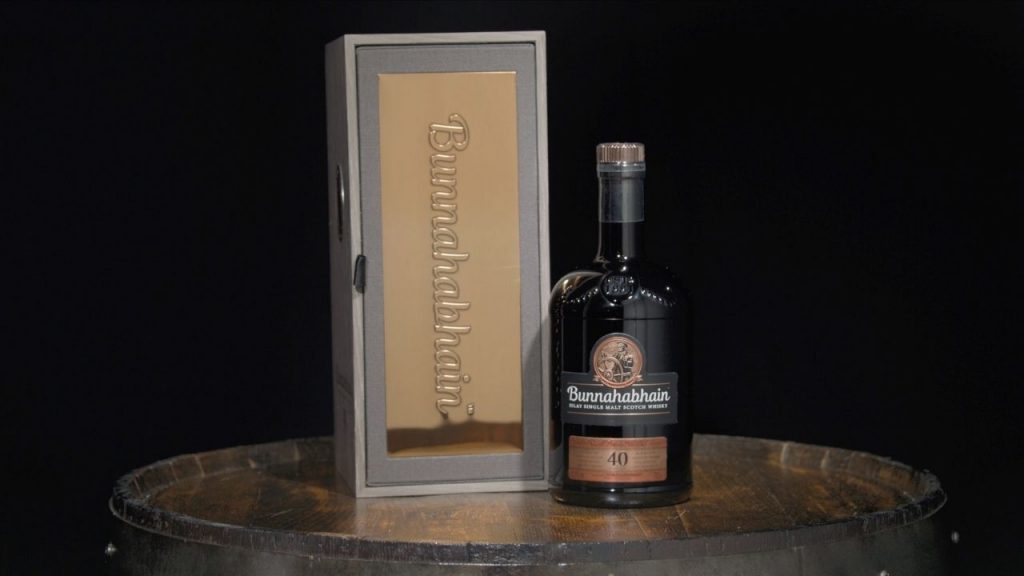 But my big sack isn't empty yet. Not by a long way as this week's Super Wish is the gorgeous Bunnahabhain 40 Year Old single malt whisky from Islay worth nearly £1,700! Or 6,800 premium mince pies. We know that Master of Malt customers will love this Bunnahabhain. After all, the distillery was chosen over all the producers and brands in the entire world to be crowned our Whisky Icons Champion. This 40 year old has all the Bunnahabhain magic you'd expect, but turned up to 11. This is a Super Wish and a half. 
If you're not sure how to make your Super Wish, it's easy! Just head to the page and hit the snazzy button which is red like my outfit and has the word "Wish" on it. A box will pop up ready to send you onwards to a pre-populated Twitter or Facebook post and, as long as you remember to hit 'publish' then you've completed your wish! If you're one of those Instagrammers, then you can pop a post on your feed with the #WhiskySanta hashtag.
Now, I'm a busy supernatural being so do be sure to get those wishes in by 23:59 GMT Thursday 18 November. That leaves plenty of time to send it out on my sleigh (or a reputable courier service) and safely under your tree! It just doesn't stop round here. Of course, it will stop, at Christmas, but until then, get wishing!
#WhiskySanta