Mark the occasion of all things love and romance with these Valentine's Day-themed tipples!
The 14th of February approaches. Valentine's Day. It's the time of year when you need to be your most romantic, passionate and thoughtful, but it's also the day dinner reservations die and expectations go through the roof. Just how on earth are you supposed to come up with an original, Instagram-able way to celebrate your relationships every year?
Luckily, there's an alternative. A better way. Sure, you could say 'I love you' with roses, chocolate or one of those personalised novelty cards with cats on the front (actually, you really should still invest in that last one). But if you want to make this a memorable February 14th, then why not say it with your beloved's favourite tipple??
Let us play Cupid this year and help you touch the heart of your favourite drinks fan with our round-up of Valentine's gifts for drinks lovers. Don't forget you can also give a gift with a personal touch by personalising a bottle of whisky for your beloved. Enjoy!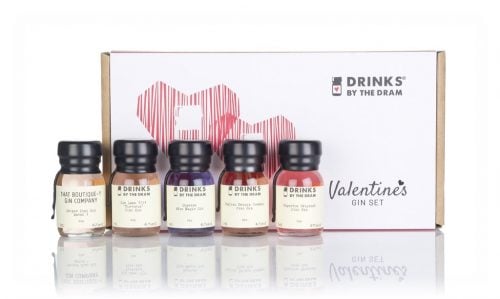 Valentine's Gin Tasting Set
Valentine's Gin Tasting Set
Drinks by the Dram knows that so many of you will want to spoil the gin-loving Valentine in your life so the brand did the decent thing and created this incredible Tasting Set! The perfect gin-tastic Valentine's Day gift, it contains five different 30ml drams of gin from top producers and you'll notice each expression possesses a romantic rose-tint colour.
What does it contain?:
English Drinks Company Pink Gin
Proper Pink Gin (That Boutique-y Gin Company)
Edgerton Original Pink Gin
Sharish Blue Magic Gin
Gin Lane 1751 'Victoria' Pink Gin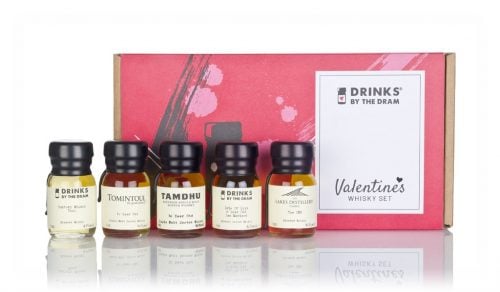 Valentine's Whisky Set
Valentine's Whisky Set
If it's whisky and not gin that has stolen you or your Valentine's heart, then don't fear. Drinks by the Dram has you covered. For that very special someone in your life who loves whisky the brand created the Valentine's Whisky Tasting Set! It contains five fab 30ml drams of whisky from a host of renowned producers, all of which our housed in a terrifically themed box. Drinks by the Dram really thought of everything!
What does it contain?:
The ONE
Suntory Toki
Tamdhu 10 Year Old
Tomintoul 10 Year Old
Isle Of Skye 8 Year Old (Ian Macleod)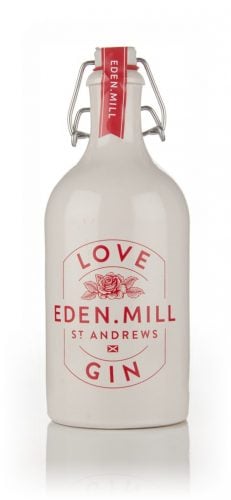 Eden Mill Love Gin
Eden Mill Love Gin
A gin from a Scottish craft brewer that was surely created to celebrated at this time of year more than most, Eden Mill Love Gin is the perfect Valentine's boozy present. Housed in a rustic, charming ceramic bottle, this tipple features a wide variety of botanicals, including juniper, coriander seed, angelica, rhubarb root, rose petal, goji berry, elderberry, marshmallow root and raspberry leaf! It's then infused with hibiscus flowers post distillation, because this beauty has it all! Swap tonic water for rose lemonade for a real romantic treat.
What does it taste like?:
Fruity, floral aroma, and a mellow red berry and citrus flavour.
Four Roses Small Batch Bourbon
Four Roses Small Batch Bourbon
Roses are a Valentine's Day classic, but let's face it – it's been done. Your partner deserves an upgrade on the typical bouquet, so why not swap the flowers for some Four Roses Small Batch Bourbon? A smooth, subtle and delicately sweet multi-award-winning bourbon, it's equally tasty on its own or in a number of romantically-themed serves (hint, hint).
What does it taste like?:
Manuka honey, winter spice, toasty oak, thick fruit and a little crème anglaise.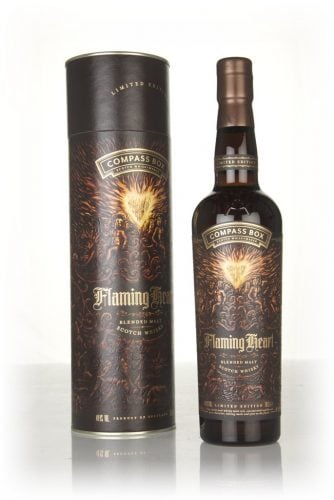 Compass Box Flaming Heart
Compass Box Flaming Heart
For the badass, intense and passionate romantics of the season we recommend the 2018 bottling of Flaming Heart blended malt from Compass Box. Described as a whisky "born of oak, smoke and fire", this dram combines a refined peaty base with an additional layer of rich complexity from the subtle sherry-cask influence.
What does it taste like?:
Coastal air, fiery peat, honey on toast, vanilla pod, drying Christmas spices, salted butter, orange and clove.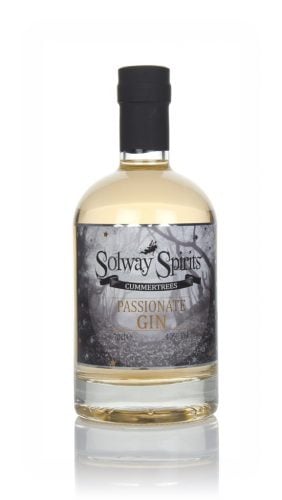 Solway Passionate Gin
Solway Passionate Gin
As Valentine's is perhaps the most passionate day of the year, it seems only appropriate to draw some attention this little beauty from the fab folk at Solway. Passionate Gin features a hearty helping of passion fruit (think it's fair to say that's what it's named after) as well as a magnificent mix of classic gin botanicals. It's delicious in a G&T, but it's also outstanding in a passion fruit-based Martini.
What does it taste like?:
Juniper-forward, with sweet passion fruit and pear in support. Hints of caraway and cinnamon follow it up, as well as a floral touch of lavender.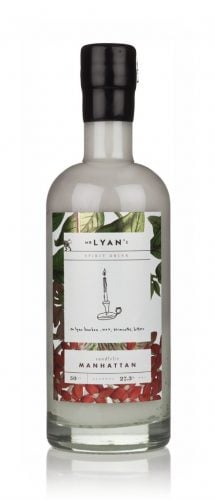 Mr Lyan's Candlelit Manhattan
Mr Lyan's Candlelit Manhattan
The fantastic Candlelit Manhattan from Mr. Lyan (the wonderful Ryan Chetiyawardana of Dandelyan fame) does all the hard work, so you can concentrate on spoiling your Valentine. Made using Mr Lyan's bourbon, sweet vermouth, bitters and even actual wax (I don't know he does it, but it tastes amazing) the Candlelit Manhattan ready to drink straight from the fridge. Just don't try and pass it off as your own handiwork, it's too damn good to be believable.
What does it taste like?:
Rich stewed fruits, rye spice, herbal, almost creamy depth, honeyed notes, beeswax, rosemary and black forest fruits.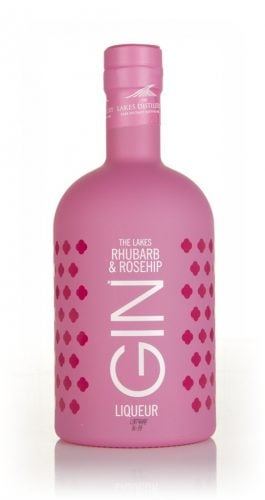 The Lakes Rhubarb & Rosehip Gin Liqueur
The Lakes Rhubarb & Rosehip Gin Liqueur
Gin liqueurs are more popular than ever and The Lakes Distillery make some of the best. Combining the delicious, tart and sweet characteristics of rhubarb and rosehip, the brand has created a tipple that's perfect in a number of cocktails, as well as terrific with tonic water, smashing when splashed in a glass of sparkling wine and sublime when sipped over ice.
What does it taste like?:
Tart rhubarb starts things off, with a prickle of peppery juniper and creamy angelica to balance it out. Lighting floral fragrance develops throughout.