Want some bonnie booze to celebrate Burns Night (25 January) this year? You'll find everything you need to toast Scotland's national bard in this sublime Scotch-filled line-up!
Burns Night is just a week away and that means you'll need to stock up on Scotch to do the night justice. Celebrating Burns Night with a good dram is a tradition we're happy to help keep alive this year, so to help you out we've rounded up a remarkable range to mark the occasion. Each has an accompanying Burns poem or song and themed cocktail to boot. Happy Burns Night all!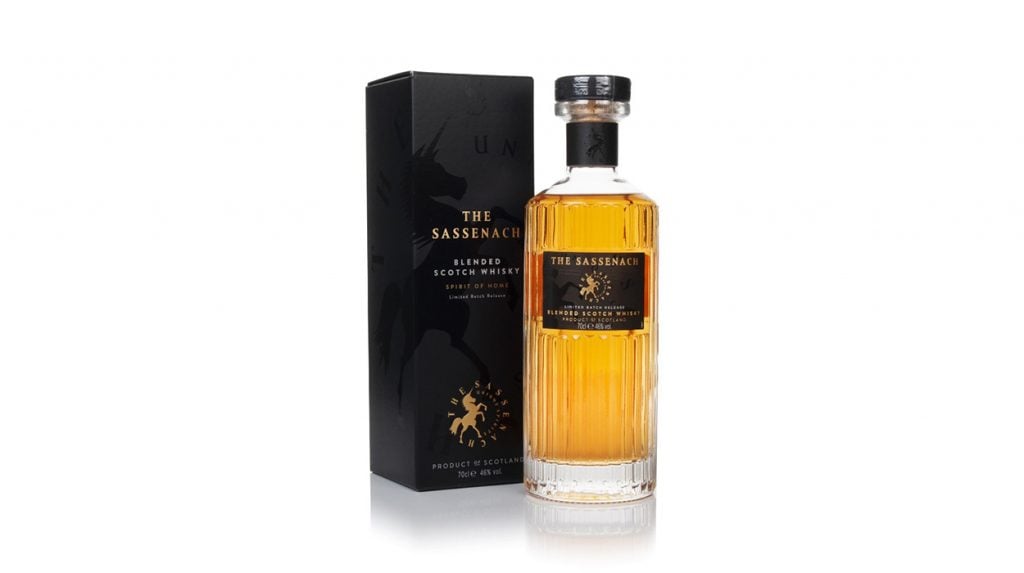 Auld Scotland wants nae skinking ware
That jaups in luggies:
But, if ye wish her gratefu prayer,
Gie her a Haggis
Do you know that great sci-fi TV show Outlander? Well, star Sam Heughan isn't pretending, the Dumfries and Galloway man is a true Scotsman and patriot as his whisky brand The Sassenach demonstrates. And it's been an absolute smash hit, winning award after award and getting five stars across 223 reviews on our site. Get it while you can, because this beauty sells like hotcakes.
What does it taste like?:
Caramel latte, tangy orange, walnut, cereal, coconut, fruit salad, a hint of savoury spice, with a touch of nutty bread too.
Scots serve: The Robbie Burns Roy
Celebrate three Scotch heroes for the price of one (Robert Burns, Rob Roy and Sam Heughan, if you're keeping count) at once with the Rob Roy cocktail. To make it you'll need a mixing glass, to which you add 60ml of The Sassenach Blended Scotch Whisky, 25ml of Lustau Vermut Rojo and 3 dashes of Angostura Bitters. Stir well, then strain into a chilled cocktail glass and garnish with a Luxardo Maraschino Cherry. Serve, preferably at supper while reciting the Address to a Haggis. This means you'll need to get yourself some haggis (or whatever the vegetarian/vegan equivalent is, I can't even imagine) and, please forget any negatives you've heard, it is smashing.
O Whisky! soul o' plays and pranks!
Accept a bardie's gratfu' thanks!
Introducing our own Burns Night Blend, one that features malt and grain from across the Highlands, Lowland, Speyside, and Islay. The likes of Benrinnes, Craigellachie, Tobermory, and more including some ancient grain and old malt features in our attempt to create the perfect bottle to raise a toast to the Ayrshire Bard.
What does it taste like?:
Thick fudgy sweetness, a rich blend of spice, and juicy, bright fruity flavours from marmalade, lemon sherbet, toffee apple, and apricot yoghurt.
Scots serve: The Scotch Drink Sour
A sensationally sour tribute to the Scotch drink, this Whisky Sour is made by adding 50ml The Burns Night Blend, 25ml lemon juice, 2 tsp orange marmalade, 2 tsp maple syrup and one egg white to your shaker and dry shake vigorously for 15 seconds. Fill with ice and shake hard again, then double strain into a chilled tumbler and garnish with a piece of orange zest. Serve and proudly recite the Scotch Drink poem in your best 18th-century Scottish to your entertained/slightly embarrassed guests.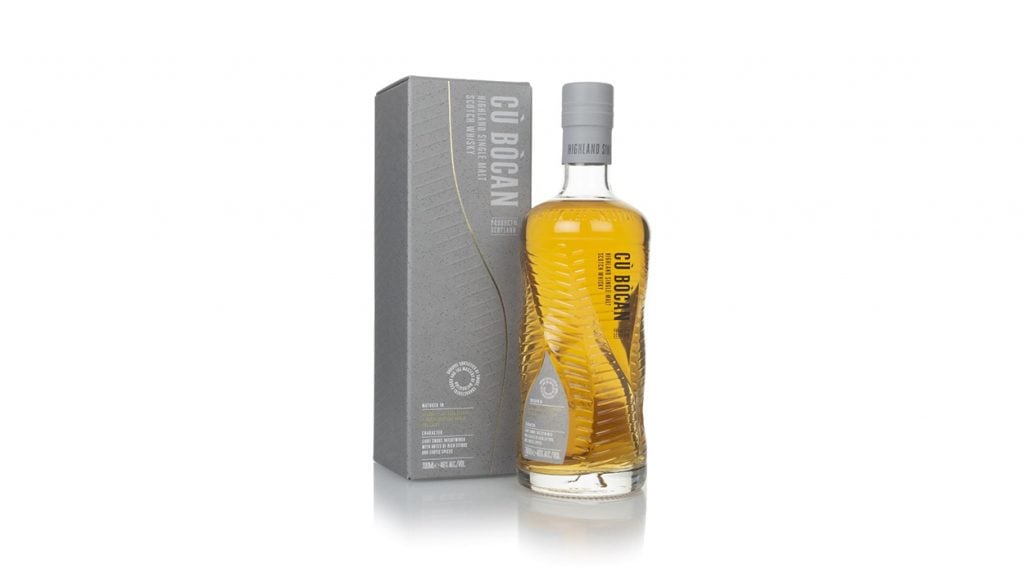 Inspiring bold John Barleycorn!
What dangers thou canst make us scorn!
Wi' tippeny, we fear nae evil;
Wi' usquabae, we'll face the devil!

Tomatin's smoky series of single malts are a reliably consistent bunch and Signature is a fine example, with a sweet, fruity profile balanced by light peated edge. It's aged in a trio of casks; bourbon, Oloroso sherry, and North American virgin oak. No chill-filtration or additional colours in this one, just fine whisky presented at its best.
What does it taste like?:
Dry and fragrant, with woodsmoke, dried lemon peel, Conference pear, espresso vanilla, then orchard fruit and heather honey, with a touch of liquorice.
Scots serve: Tam Collins
A Jock Collins with a Burns-ian spin, all you have to do to make this one is mix the 60ml of Cù Bòcan Signature, 30ml of lemon juice and 1 tsp sugar in a shaker. Then shake and pour into a Collins glass half-filled with ice. Top with soda water, garnish with an orange slice and serve. Simple, sophisticated and oh-so Scottish. And comes with a built-in challenge: to recite the epic Tam O' Shanter off-by-heart.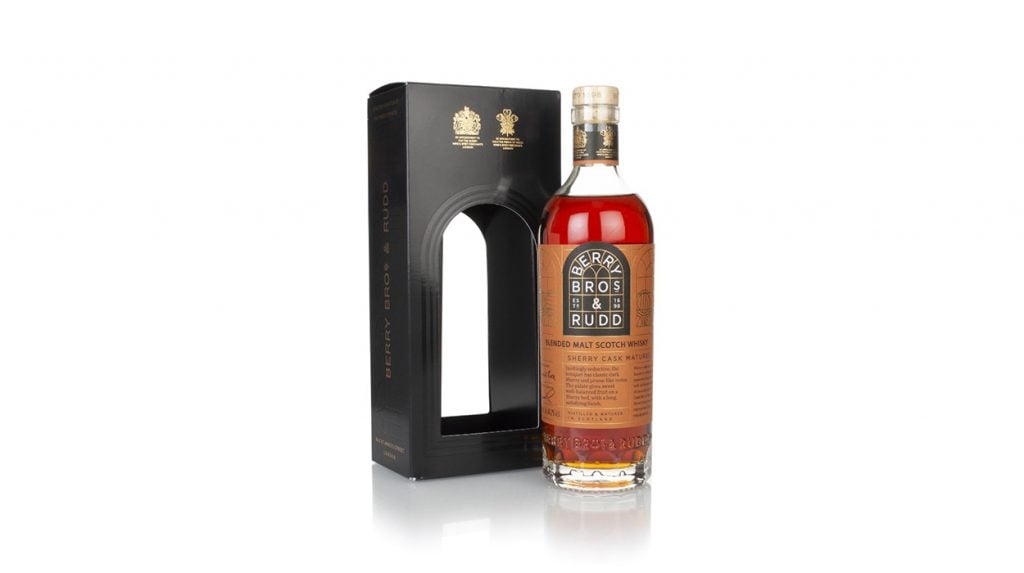 Ye banks and braes o' bonie Doon,
How can ye bloom sae fresh and fair?
How can ye chant, ye little birds,
And I sae weary fu' o' care!
Legendary independent bottler Berry Bros. and Rudd doesn't tend to get it wrong and this classic example of a well-sherried Scotch whisky demonstrates why. Part of The Classic Range, it's great value for money and should be a treat for those who want a big sherry bomb for Burns Night.
What does it taste like?:
Blood orange juice, brown sugar, herbal tea, bitter dark chocolate, Seville orange marmalade, and dried fruit with a hint of charred pineapple and perhaps some rancio.
Scots serve: The Rusty Banks o' Doon
A Rusty Nail inspired by The Banks o' Doon', make this super simple serve by stirring 60ml Berry Bros. & Rudd Sherry Cask Matured – The Classic Range and 30ml Drambuie on a tumbler over ice. Garnish with a lemon twist. The traditional version is half and half or if you have a sweeter tooth you can reverse the ratio. Or halve the amount of Drambuie if you like it drier.
O gin my love were yon red rose,
That grows upon the castle wa';
And I myself a drap o' dew,
Into her bonie breast to fa'!

When winter's here there's nothing better than a warm, sweet and smoky dram. Pair this with a good fire and a tartan blanket and you've got the cosiest Burns Night imaginable. According to the folks at The Character of Islay Whisky Company, everything you need to know about this dram is in the name, Aerolite Lyndsay. Any guesses? 
What does it taste like?:
Maritime peat, iodine, honey sweetness, paprika, salted caramel, old bookshelves, mint dark chocolate, espresso, new leather, soy sauce, liquorice allsorts, bonfire smoke and toffee penny, with a pinch of salt.
Scots serve: The Drap O' Dew Penicillin
A Burns-tastic adaptation of the classic Penicillin cocktail, probably the finest of all peated whisky cocktails. Combine 50ml blended whisky (Johnnie Walker Black Label 12 Year Old or Compass Box Great King Street – Artist's Blend), 20ml freshly squeezed lemon juice and 20ml honey & ginger syrup into your cocktail shaker. Fill it with ice and give it a good hard shake, then strain into a chilled rocks glass over a large piece of ice. Then gently pour the 15ml of Aerolite Lyndsay 10 Year Old slowly over the back of a spoon so it floats delicately on the top of the drink. Garnish with candied ginger on a skewer and enjoy, while reciting, Ron Swanson-style, the beautiful O Were My Love Yon Lilac Fair to whoever your heart burns for.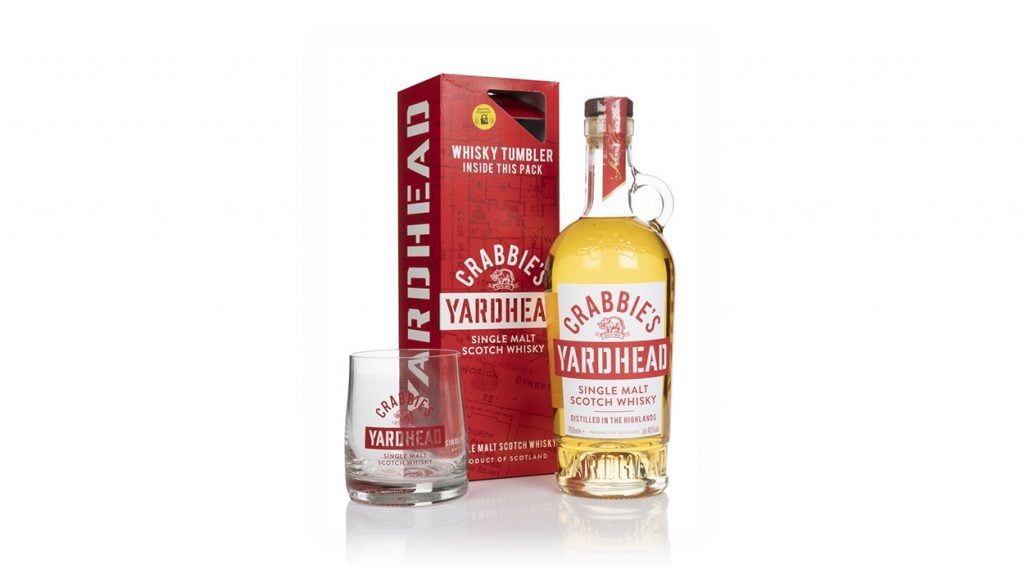 O Lord, Thou kens what zeal I bear,
When drinkers drink, an' swearers swear,
An' singing here, an' dancin there,
Wi' great and sma'

A tasty single malt bottled up by Crabbie's that's perfect for using in cocktails and mixed drinks. This is what you want for a party setting where you need a versatile, approachable and reliable whisky. Plus, it comes with a handsome branded tumbler for serving said cocktails and mixed drinks in. How handy!
What does it taste like?:
Custard Cream biscuits, lemon peel, a touch of savoury wood, mint leaf, toffee apple, white grape, and soft cinnamon.
Scots serve: Holy Willie's Presbyterian
A delicious variation of a whisky Highball that pays tribute to Holy Willie's Prayer, a poem in which Burns fittingly attempts to uncover what he sees as the absurdity of the Presbyterian doctrine of predestination. Pretty neat, huh? To create, start by adding 45ml of Crabbie's Yardhead to a Highball glass filled with ice. Then top with 55ml each of ginger ale and soda water and stir. Garnish with a lemon twist, then serve and delight/bore everyone in sight with your newly acquired knowledge of the defiant Holy Willie's Prayer.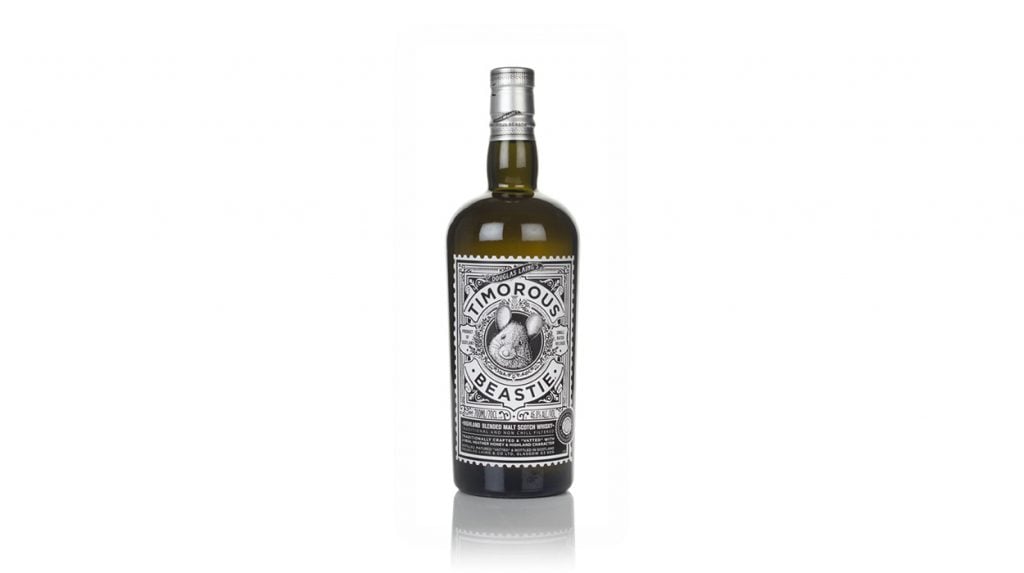 Wee, sleekit, cowrin, tim'rous beastie,
O, what a panic's in thy breastie!"

Named after the Burns poem To a Mouse, this Scotch whisky was created by Douglas Laing. It's a blended malt made entirely of Highland whiskies from distilleries such as Dalmore, Glen Garioch, Glengoyne and more, so you know it's made of purely good stuff. Plus, there's the Burns connection again. An all-round winner.
What does it taste like?:
Acacia honey, creamy boiled sweeties (the strawberry flavour), dried apricots, green apple, fresh bread, sherry, a whiff of coastal air and classic Highland heather, too.
Scots serve: The Beastie Boulevardier
Essentially a whisky equivalent of a Negroni, The Boulevardier is a beautiful, rich and complex serve. To make, combine 45ml of Timorous Beastie, 25ml of Campari and 25ml of Martini Rosso in a mixing glass with ice. Stir, then strain into chilled tumbler over fresh ice. Garnish with an orange twist, serve and pay tribute to your creation with a rendition of To a Mouse.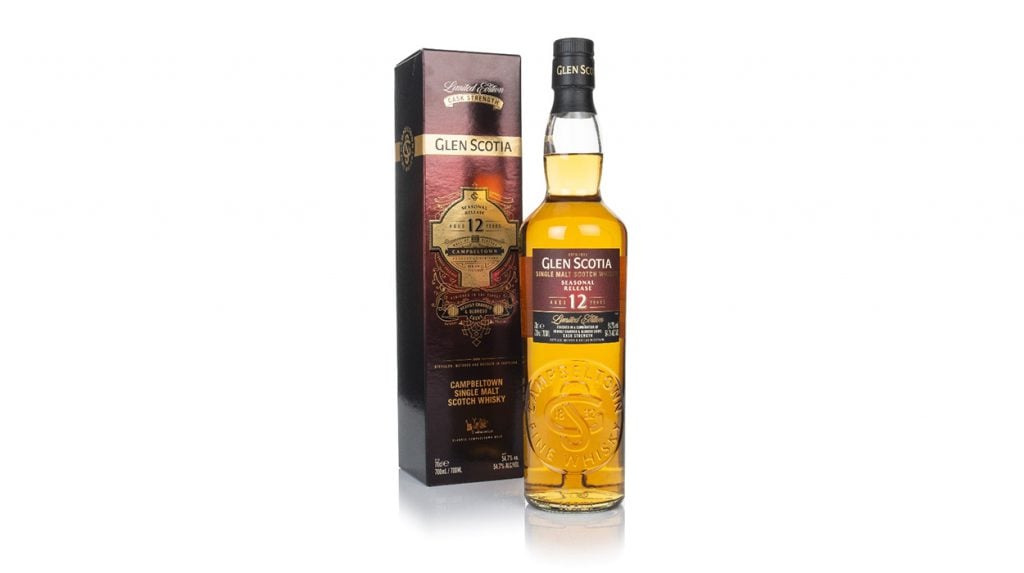 O my Luve's like a red, red rose
That's newly sprung in june;
O my Luve's like the melodie
That's sweetly play'd in tune:
The Glen Scotia Distillery in Campbeltown is one of those distilleries that gets people incredibly excited as this 12-year-old from the Seasonal Release series is a great example of why. Matured combination of first-fill bourbon and American oak casks for 11 years and then finished for 12 months in a combination of first-fill Oloroso sherry hogsheads and heavily charred American oak barrels, this combo of combos will be a firm favourite at Burns Night bash you attend.
What does it taste like?:
Pear, red apple, layers of toffee, orange oil, ginger, oak, and a hint of seashell salinity.
Scots serve: A Red, Red Blood and Sand
The Blood and Sand looks as good as it tastes and, luckily, it's easy to make. Begin by popping a coupe glass in the freezer for a few minutes before you start to get it nice and chilled. Then add 25ml of Glen Scotia 12 Year Old Seasonal Release, 25ml of Martini Rosso, 25ml of Ableforth's Cherry Brandy (or Heering Cherry Liqueur) and 25ml of fresh orange juice to a shaker with ice and give your best hard shake for about 30 seconds. Then take your chilled glass out of the freezer, pop a Luxardo Maraschino Cherry in the bottom of it, and then strain the mix into the glass. Garnish with an orange zest before you serve and recite the beautiful A Red, Red Rose to what I can only imagine will be a room of people struggling to hold back the tears.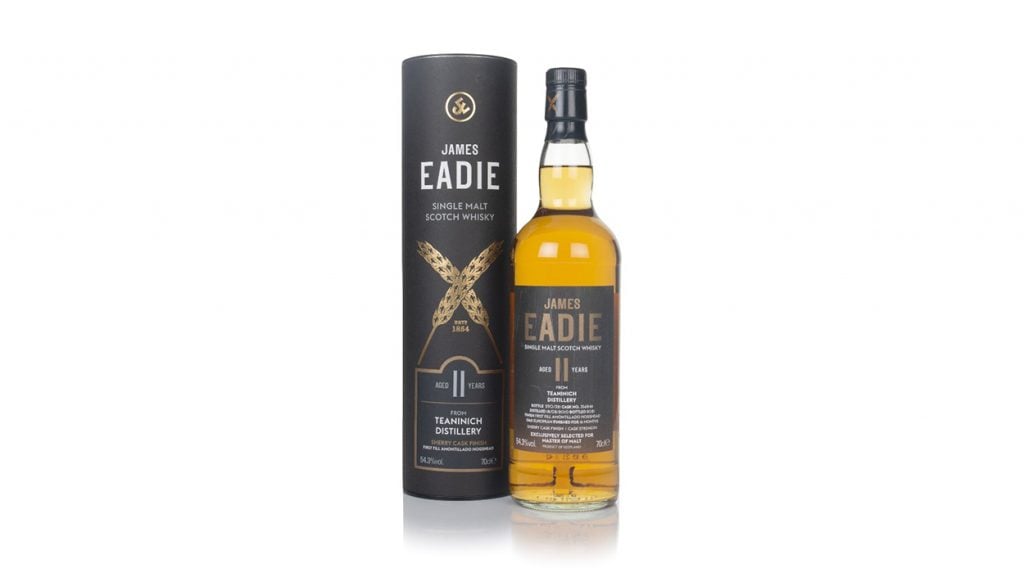 Farewell to the Highlands, farewell to the north,
The birth-place of Valour, the country of Worth;
Wherever I wander, wherever I rove,
The hills of the Highlands for ever I love.
A single cask single malt from the terrific Teaninich Distillery, independently bottled by James Eadie exclusively for Master of Malt! An intriguing finishing period in a first-fill Amontillado sherry cask for 16 months was given to this beauty before it was bottled up at cask strength, and with just 321 bottles produced you'll want to make sure you grab a bottle before they're all gone!
What does it taste like?:
Roasted almond, chewy apricot, maple syrup, fresh cedar, fudge and buttered scones. 
Scots serve: My Heart's in the Toddy
The perfect winter warmer and an ideal treat if you're staying in this year, this Hot Toddy is made by filling a heat-proof glass with boiling water and letting it stand for 1-2 mins to warm. Empty the mug and half-fill with 150ml of boiling water. Add 50ml Teaninich 11 Year Old 2010 (cask 356846) – James Eadie (Master of Malt Exclusive), the juice of half a lemon, ¼ tsp ground cinnamon, ¼ tsp ground nutmeg, 1 cinnamon stick and 2 cloves (slightly ground using pestle and mortar) to the glass and stir. Garnish with a slice of lemon and a cinnamon stick. Serve with the words of My Heart's in the Highlands warming your heart in tandem with the Toddy.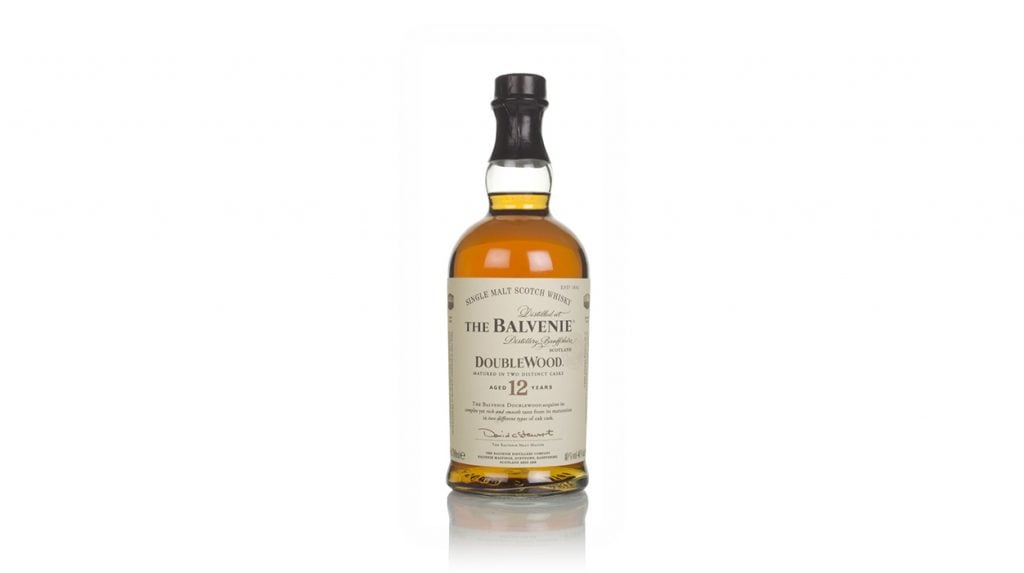 For auld lang syne, my jo,
for auld lang syne,
we'll tak' a cup o' kindness yet,
for auld lang syne.
A genuine classic, Balvenie DoubleWood's mixed maturation of refill American oak casks followed by first-fill European oak Oloroso sherry butts changed the game when it was launched in 1993 and the rich and complex dram has been wowing folks ever since. If you want no-risk and all-reward, this is the one for you.
What does it taste like?:
Supple nuttiness intertwined with spices as well as vanilla, nutmeg, honeyed sultanas and grapes.
Scots serve: The Auld Fashioned

The Auld (Old) Fashioned is a classic for a reason and this is a surefire recipe perfect to taste the Bard himself. Start by putting a level teaspoon of brown sugar into an Old Fashioned glass, then add a splash of hot water and two dashes of Fee Brothers Orange Bitters. Stir vigorously so that the sugar dissolves, then add 80ml of Balvenie DoubleWood 12 Year Old. Stir a bit more, add ice cubes, stir a bit more and garnish with a piece of orange peel. Serve while belting out a resounding edition of Auld Lang Syne.