At a loss for which whisky to buy this Christmas? We've handily grouped some of our favourite drams by their taste profile. Here are our top ten whiskies by flavour.
Even for whisky experts, it can be hard to know what you're going to get when you open a bottle. To help customers, there is a trend in bars like The Fife Arms that Adam visited recently to group bottles by flavour rather than region. So in the spirit of a modern whisky bar, we've come up with five flavour profiles to help you on your journey. They are:
Floral – lavender, honey, citrus blossom and herbaceous flavours.
Fruity – such as peach, apple or pineapple.
Sherried – classic sweet Oloroso and PX flavours like raisins, orange peel, nuts and dates.
Smoky – peated whiskies with all the different flavours you get here like bonfire, coal smoke, TCP etc.
Sweet – think butterscotch, toffee, vanilla and caramel, lots of American oak character.
Now, of course, your whisky may well be fruity and floral, or sherried and smoky, or even fruity, floral, sherried, smoky and sweet. In which case, we've picked the predominant flavour. We admit it's not a perfect system but it is helpful
So without further ado, here are our favourite whiskies by flavour from Scotland, Ireland and beyond.
Floral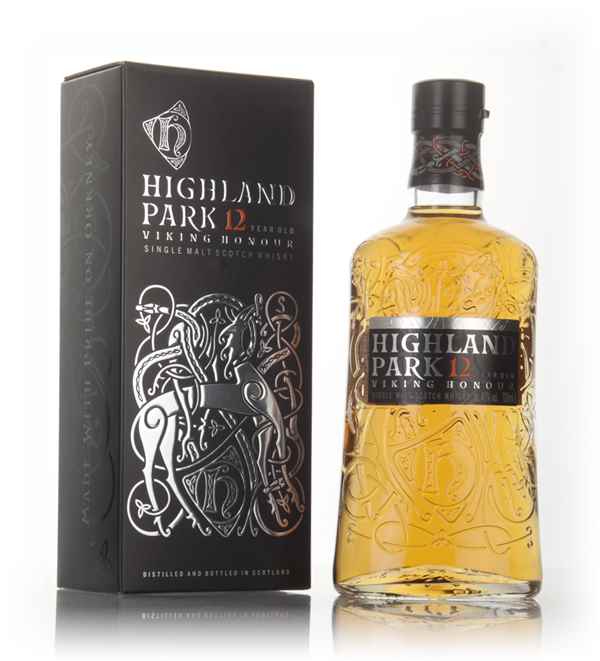 Once just known as Highland Park 12 Year Old, now it's called Viking Honour. Fearsome! The whisky, happily, is the same as it ever was with that classic honey, floral and wood smoke profile. The Orkney distillery does things the time-honoured ways with floor maltings, peat, sherry casks and cool climate maturation. If it ain't broke and all that. 
What does it taste like?
Honey and floral notes abound on the nose with some wood smoke. On the palate it's peppery with notes of orange and wood shavings.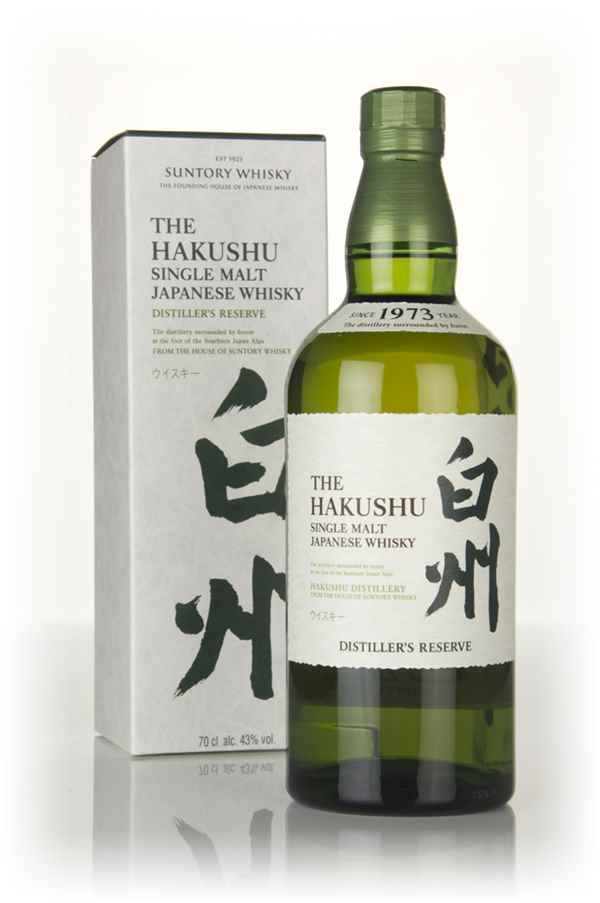 From the Hakushu distillery in the foothills of Mount Kaikomagatake comes their Distiller's Reserve single malt whisky, a no-age-statement expression, that captures the smoky, herbaceous characteristics of its whiskies. Both lightly-peated and heavily-peated malts were used for this complex and deeply enjoyable whisky. 
What does it taste like?
The herbs are very upfront with this one. Peppermint, pine and pleasant grassy notes with citrus zest and a waft of smoke. 
Fruity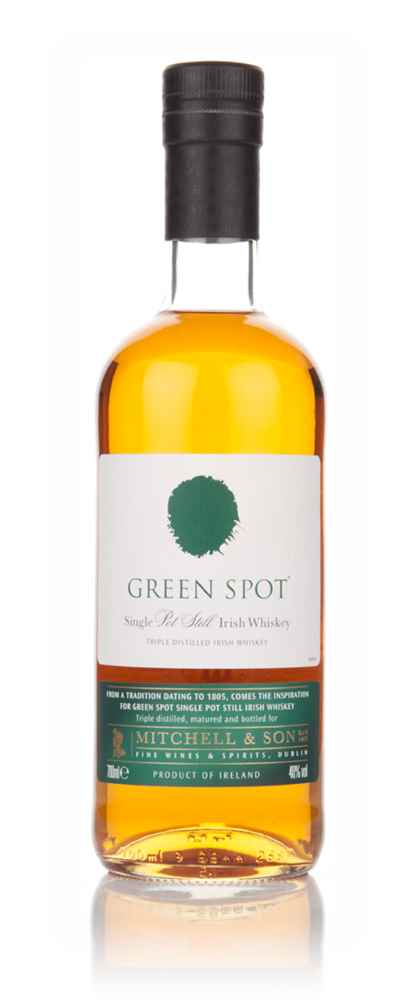 Last year we announced the return of Blue Spot, now we're showing some love to the best known of the range and a whiskey that has done so much to fly the flag for single pot still whiskey. We're talking, of course, about the fabulous Green Spot, a whiskey that was matured in a combination of first and second fill bourbon casks as well as sherry casks to deliver a robust, fruity and rich profile. Savour this one.
What does it taste like?
Fresh green apple, sweet barley, sugary porridge, creamy vanilla, papaya, gentle bourbon oak, green woods, menthol, potpourri and citrus.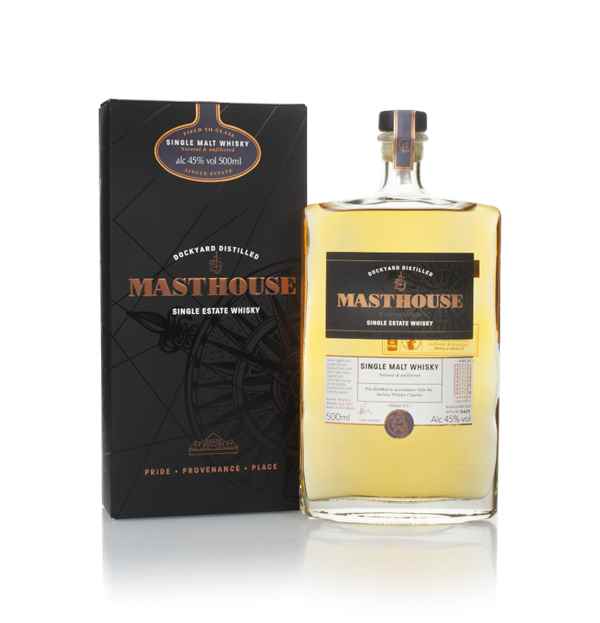 We were very excited to try this first single malt from the Copper Rivet Distillery in Chatham, Kent as we'd tasted some aged new make. It's fair to say that we were more than impressed as it manages to be vibrant, smooth and packed full of flavour despite only being three years old. It's made only from Kentish barley, distilled and aged in ex-bourbon and virgin American white oak barrels.
What does it taste like?
The fruit on the nose jumps out of the glass with apple and peaches followed by creamy cereal, sweet spices and vanilla. 
Sherried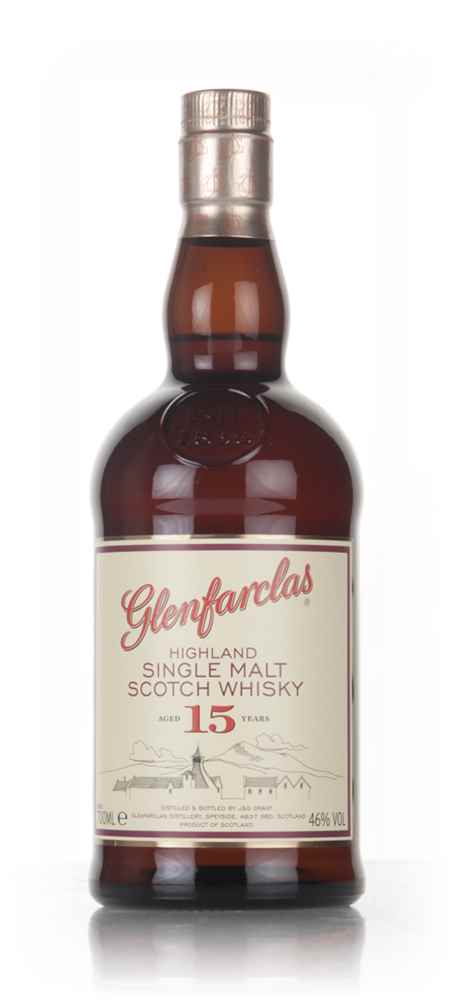 A wonderfully sherried 15-year-old dram from Glenfarclas, boasting oodles of dried fruit notes. It's bottled at 46% ABV simply because this was the strength that George Grant's grandfather preferred it at. Happily, this also results in the Speysider boasting a big, juicy, Christmas cake profile. 
What does it taste like?
Intensely sherried on the nose with raisins, orange peel, walnuts and dates. This is as close as you get to Christmas cake in a glass.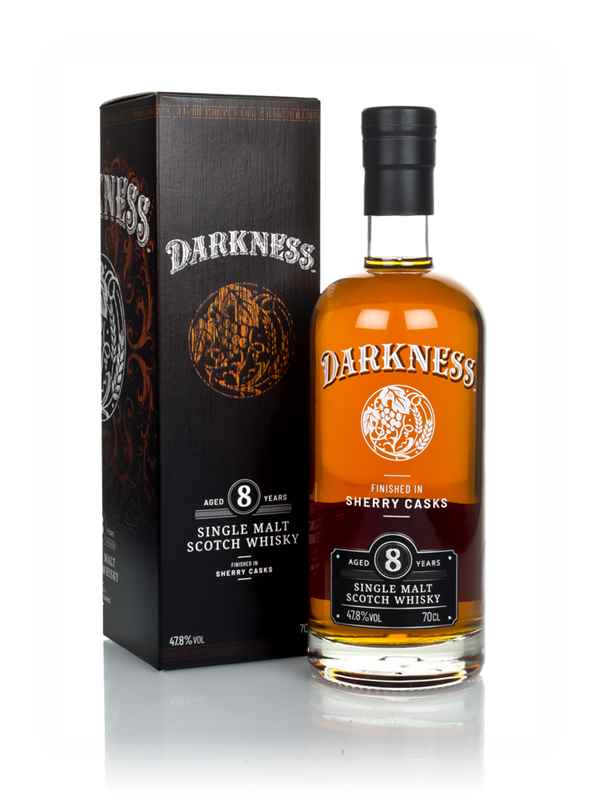 If you like a sherry bomb then you'll love the Darkness 8 Year Old. It's a single malt from an undisclosed distillery aged in ex-bourbon casks before spending a few months in custom-made Oloroso sherry octave casks. Small casks make for a vastly increased surface area to volume ratio, leading to more cask influence. In other words: sherry city!
What does it taste like? 
More sherry than a vicars convention in Jerez. Candied orange peel, dried cherry and chocolate peanuts on the nose, with powerful raisin, prune and oak on the palate. 
Smoky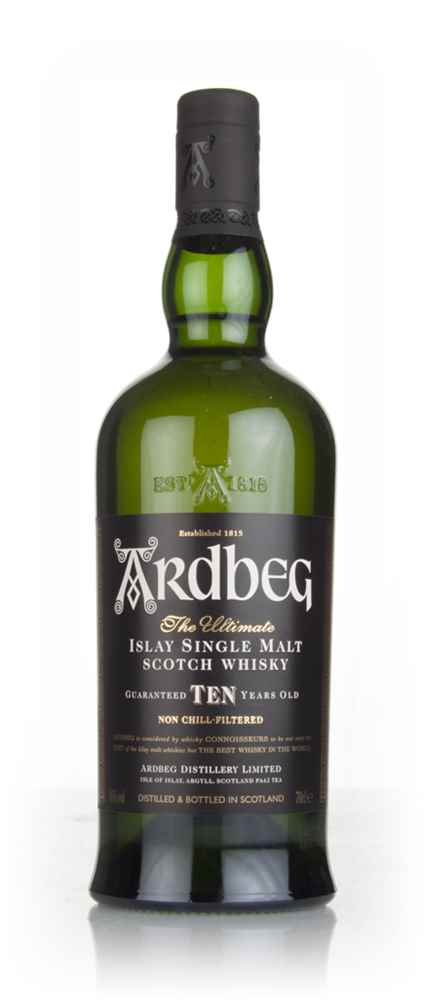 Ardbeg 10 Year Old is a firm favourite of peated whisky fans because it does a sublime job of showcasing the flavours Islay and the distillery itself are famous for. As well as all that smoke and sea, however, you'll also taste an array of sweet, citrusy and fruity elements thanks to the depth of the spirit and the balance ex-bourbon casks bring. 
What does it taste like?
A ridge of vanilla and caramel leads to a mountain of peat smoke capped with citrus fruits and circled by clouds of sea spray.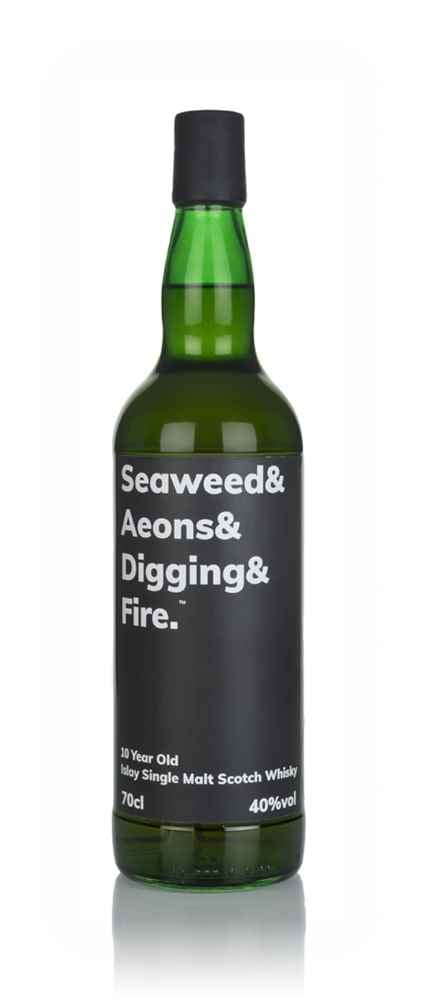 They say you can't judge a book by the cover, but you can judge this whisky by its label. The name makes sense as soon as you take a sip, it's a smoky peaty Islay malt from an undisclosed distillery with 25% aged Oloroso sherry cask. This has proved an extremely popular malt with MoM customers.
What does it taste like? 
Does exactly what it says on the bottle: there's woodsmoke, seaweed and charred meat combined with sweet sherry notes, red apple and vanilla. 

Sweet
Smooth, creamy and really very tasty, Hedonism is a blended grain whisky featuring liquid (depending on batch variation) from Cameronbridge, Carsebridge, Cambus, Invergordon, Port Dundas or Dumbarton that was matured in 100% first-fill American oak barrels or rejuvenated American oak hogsheads. 
What does it taste like?
Fraises des bois, sponge cake, red pepper, black cherry, milk chocolate, toasted oak and sweet spices with some cereal notes.
'Finishing' whisky is commonplace now but it was David Stewart who pioneered the process at The Balvenie in the 1970s. This 14-year-old shows the magic of double cask ageing as it was initially matured in bourbon barrels before finishing in casks that previously held Caribbean rum, imparting some extra sweetness and warmth.
What does it taste like?
It's a sweetie, no doubt, with toffee, vanilla and coconut, but there's no shortage of fruit like mangoes, orange and creamy toffee.